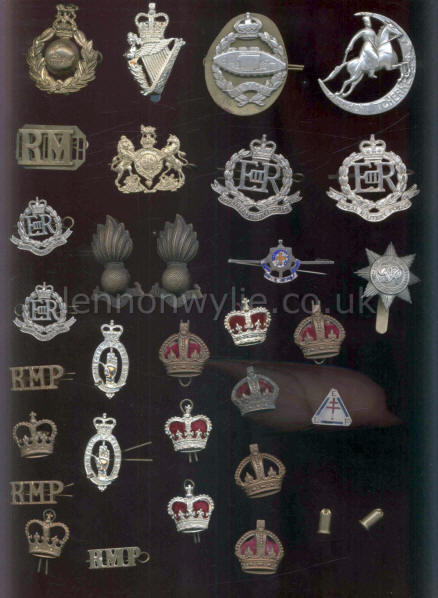 York and Lancaster - RAF - MC - LOL - Ubique - Royal Army Service Corps - 50 Years Service - 13 Years Service
II Millennium - Quis Separabit - King William III 1690
Fear Naught? - Croupement Tcherkess? - RM - ER II Royal Military Police - The Royal Sussex Regt. - Middlesex Yeomanry
RMP - Antrim Artillery - E.L.F. or L.E.F.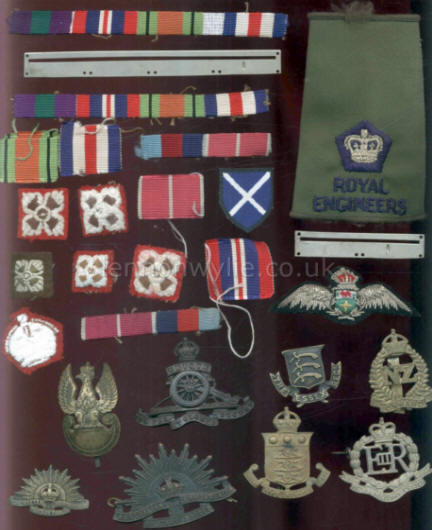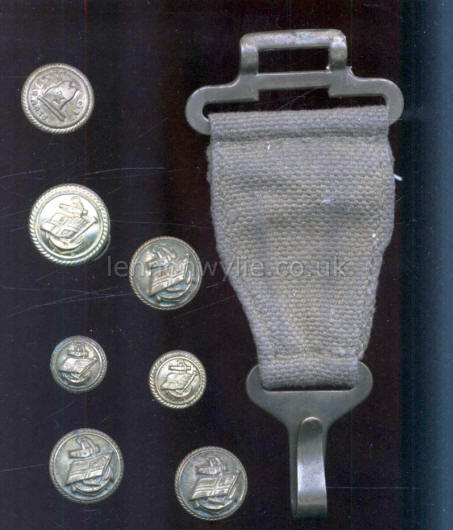 Royal Engineers - Ubique - The Essex Regt. - NZ Onward - Australia Commonwealth Military Forces
Indian Army Ordnance Corps
Blue Star Line Ltd.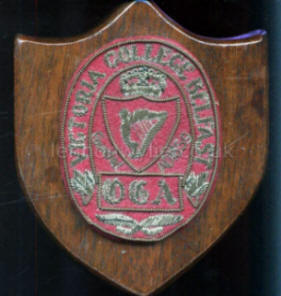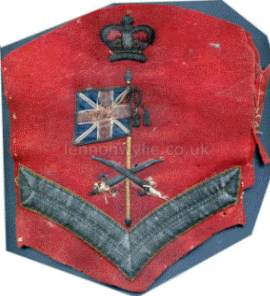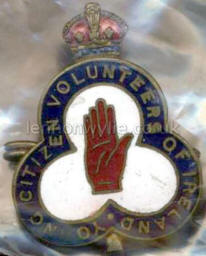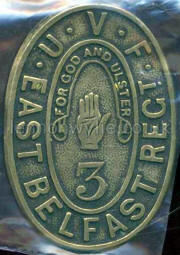 Victoria College Belfast Founded AD 1859 - ? - Young Citizen Volunteers of Ireland - East Belfast U.V.F. Regt. 3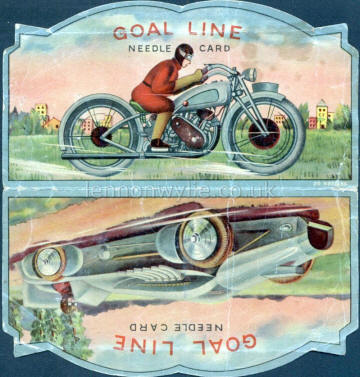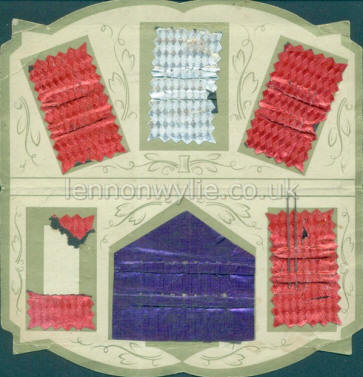 Goal Line Needle Card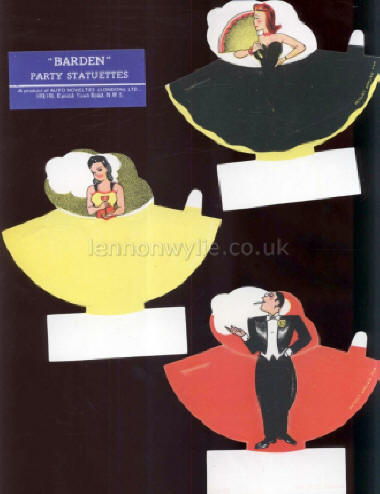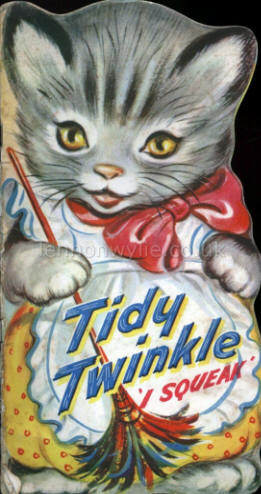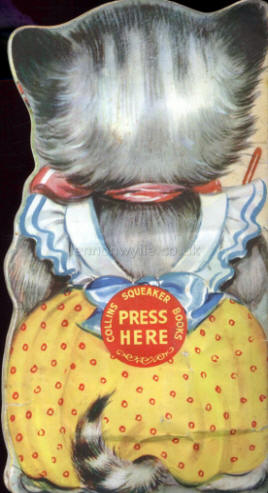 "Barden" Party Statuettes A product of Auto Novelties (London) Ltd., 193/195 Kentish Town Road, N.W.5
Tidy Twinkle 'I Squeak' Collins Squeaker Books







1 2 3 4 5
1) Gland Therapy? :)
2) Northern Ireland Edition Road Sense 1930 For applicants for Driving Licences in Northern Ireland
3) 18th August 1928 R.A.C. Tourist Trophy Motor Race over the Dundonald, Newtownards, Comber Course, near Belfast
4) Supplement to the Belfast Weekly News - The Ulster Unionist Candidates, The General Election 1910
5) Symons Masonic Lodge No. 278 Rosetta Masonic Hall, Park Road, Belfast, 2nd April 1942 - Robert S. Graham, W.M.; Herbert Megarry, P.M., Secretary, 1 Brunswick Road, Bangor - To Ballot for Mr. Joseph Polland Shannon, 9 Wolseley Street, Belfast, Trimmer, Short & Harland Aircraft Factory, Belfast. Proposed by W. Bro. G. Matthews, seconded by Bro. E. Matthews; To Ballot for Mr. William J. Reid, 36 Upper Meadow Street, Belfast, Joiner, Short & Harland Aircraft Factory, Belfast. Proposed by W. Bro. E. Campbell, seconded by W. Bro. W. J. Smyth; To Initiate Sub-Lieut, Cecil Alexander Duke, H.M. Navy; To Initiate Mr. Herbert Orchin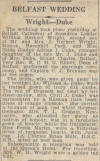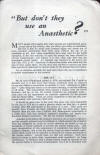 1 2 3 4
1) Belfast Wedding Wright - Duke, The wedding took place yesterday at Belfast Cathedral of Squadron Leader William Herbert Wright, second son of Mr. and Mrs. J. Herbert Wright, Minton, Ravenhill Park, and Miss Hilda Gladys Adrian I. Duke, younger daughter of the late Mr. J. Duke and of Mrs. Duke, Mount Charles, Belfast. Very Rev. R. C. H. G. Elliott, Dean of Belfast, performed the marriage ceremony, and Captain C. J. Brennan was at the organ. The bride, who was given away by her brother, Lt. William A. Duke, wore a trained gown of ivory silk cloche. The veil of Brussels net (lent by her sister-in-law, Mrs. Cyril J. Duke) was surmounted by a Russian tiara head-dress of orange blossom. She carried a bouquet of pink and white chrysanthemums, Mrs. T. L. Graham, Newcastle, who attended her sister as matron of honour, was in a turquoise gown of boucle; while the train bearer, Miss Freda Martin, wore a Victoria dress of turquoise boucle, with Juliet cap. Lt. Charles Brian Mills, D.S.C., R.N., acted as best man. Subsequently a reception was held at the Queen's Hotel. For travelling, Mrs. W. H. Wright wore a golden tan suit.
2) Ulster's Solemn League and Covenant - The above was signed at Upperlands "Ulster Day," Saturday, 28th
3) Vivisection - Please Support the British Union for the Abolition of Vivisection, 47 Whitehall, London, S.W.1
4) Robert Burns 1883 Cork Industrial Exhibition Medal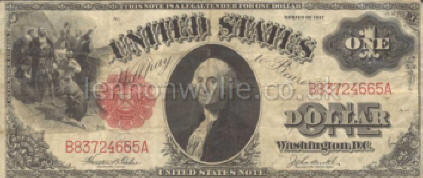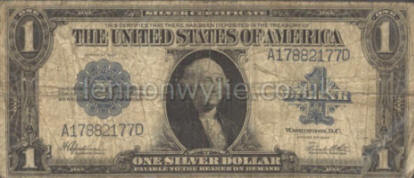 U.S.A. One Dollar Series of 1917 U.S.A. One Dollar Series of 1923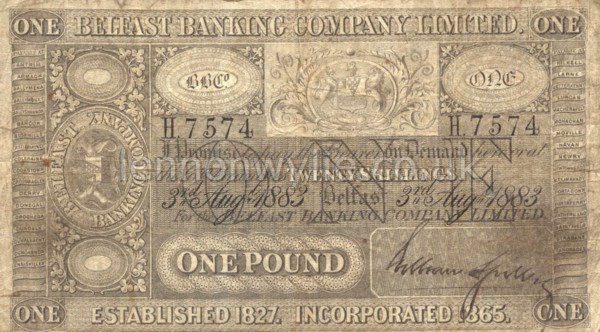 Belfast Banking Company Limited One Pound 3rd August 1883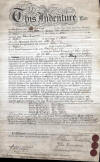 This Indenture made the Twenty-second day of May in the year of our Lord One Thousand Eight Hundred and Seventy Six between John Dawson of Belfast in the County of Antrim of the one part, And William Ewart & Son of Belfast in the County of Antrim of the other part, Witnesseth, that the said John Dawson by and with the approbation and consent of William Dawson of Belfast in the County of Antrim do put himself Apprentice to the said William Ewart & Son to learn the Art and manner of Loom Tenting? and with then after the manner of an Apprentice to serve from the First day of May 1874 (Four) for and during the full tern and space of Six Years from thence next ensuing, to be fully completed and ended, during which term the said Apprentice his said masters faithfully shall serve. etc. etc. Apprentice wages for each term of fifty six and a half hour wrought; During the first year Seven Shillings; During the Second year Eight Shillings; During the Third year Nine Shillings; During the Fourth year Ten Shillings; During the Fifth year Eleven Shillings; During the Sixth year Thirteen Shillings. G. R. Neill, 22nd May 1876
~~~~~~~~~~~~~~~~~~~~~~~~~~~~~~~~~~~~~~





1 2 3
1) Souvenir Brochure of the coming of age of Ulster's Most Popular Vaudeville Theatre 1907 - 1928
2) The Royal Hippodrome, Belfast - Board of Directors: Chairman, Mr. Charles W. Henderson, Mr. Jasper Grant, Mr. Will Sley, Col. J. K. Savage, Captain R. L. Henderson; Architect: Mr. Bertie Crewe; Builders: Messrs. Albert Parkinson & Co., Blackpool, and Messrs. H. Martin & Co., Belfast; Internal Finishing by Messrs. Bick & Windebank, Manchester, and Messrs. Trevor C. Thomas, Belfast; Electric Installation by Messrs. Stanley Johnston and Messrs. Birch & Workman, Belfast - Opened April 1st 1907, with the Late Mr. H. T. Downs as manager; Present Resident Manager, Mr. George Dobler; Present Assistant Manager, Mr. M. D. Robinson
3) The Main Switch Board, Inset - Limelight Operator at Work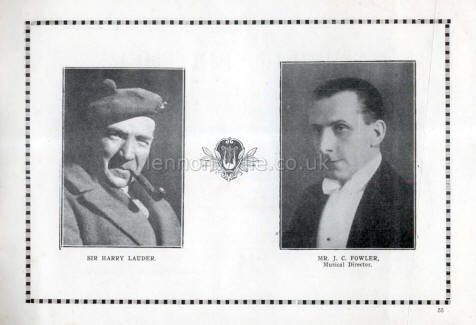 Mr. George Dobler, Resident Manager; Mr. D. J. Clarke, Director of Entertainments; Mr. M. D. Robinson, Assistant Manager
Sir Harry Lauder - Mr. J. C. Fowler, Musical Director






1 2 3 4 5
1) Scenic Artist at Work
2) The Hippodrome Orchestra
3) Fly Men at Work
4) A Peep Behind the Scenes
5) Some well-known Artistes who have appeared at the Hippodrome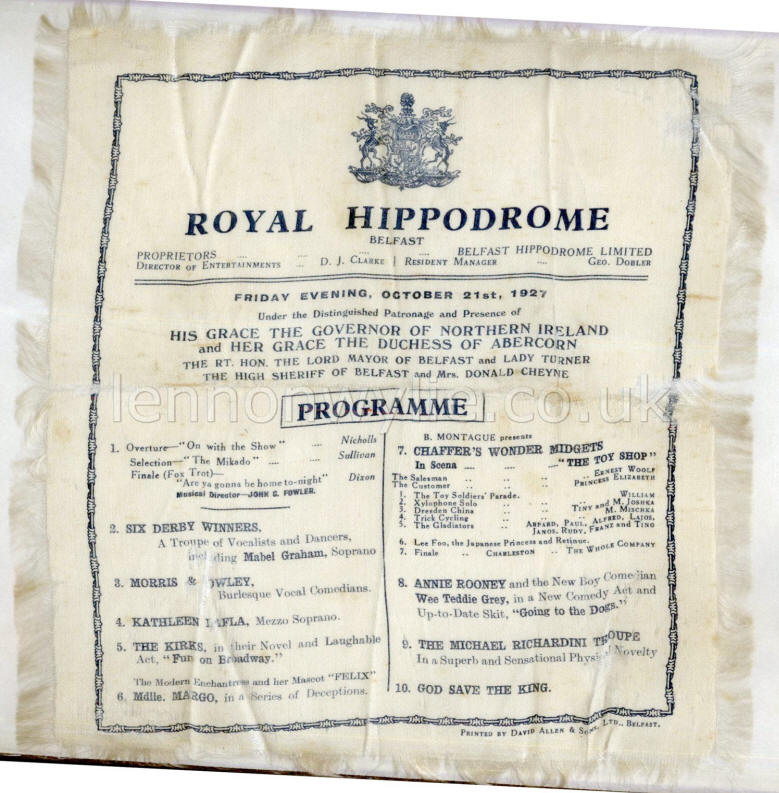 Silk
~~~~~~~~~~~~~~~~~
McLoughlin Collection







1 2 3 4 5 6 7
1) 5th April 1912 Michael Loughlin, Esq., Urlingford Bought of Beechfield Milling Co. Ltd., Abbeyleix, Queen's Co.
2) M. Loughlin, Urlingford to Great Southern and Western .. sender Jacob
3) 9th January 190? Mr. Ml. Loughlin, Urlingford Thomas Quinsey & Co., 6 Mathew Street, Liverpool
4) Mr. Ml. Loughlin, Urlingford to Great Southern and Western
5) 30th January 1894? Michael Loughlin, Esq., Beechfield Milling Co. Ltd., Abbeyleix, Queen's Co.
6) January 1904 Mr. Michael Loughlin, Urlingford to N. Harvey & Co., Waterford
7) 23rd October 1912 Mr. M. Urlingford to Hanrahan Brothers, Kilkenny








1 2 3 4 5 6 7
1) 25th January 1906 sender Harry Southern and Western Railway Company
2) M. Loughlin to the Great Southern . .
3) 1915 Credit Note Mr. Ml. Loughlin, Urlingford ? & R. Jacob & Co., Dublin
4) 5th October 1904 W. Hooper, Dublin
5) 8th October 1952 Ulster Bank Limited to Geo. Smitt & Co. Ltd.
6) 4th April 1890 from Northern Spinning &Weaving Co. Ltd.
7) 7th October 1904 W. H. Moore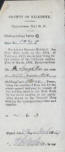 1 2 3 4 5 6 7
1) 12th August 1967 Ulster Bank Ltd. to Mr. Joe. Maguire signed Michael Connolly
2) 1898 Mr. Michael Loughlin, The Wholesale Crockery Stores, 23 Moore Street, Dublin
3) 1st November 1904 Mrs. Loughlin, Glover, Hill & Co., 69 Fazneau Street, Liverpool signed H. Inglis
4) 12th October 1904 Humphrey Smyth, Newtown
5) 10th October 1919 Ml. Loughlin, Urlingford, E. Fanning & Co., Waterford
6) County of Kilkenny Urlingford No. 1 R.D. Distinguishing Letter G or C Rate No. 1849 Receipt for Second Moiety of the Poor Rate made on the 27th of February, 1903, the moiety being for the service of the half-year ending 31st of March, 1904, Received from Mr. M. Loughlin 6s. 3d.
7) Mr. Ml. Loughlin, Urlingford, Bought of T. P. & R. Goodbody, Tullamore Tobacco & Snuff Factory, Greenville, Dublin Donore Castle Cigts. Greenville Enclosed to Jas. Doran










1 2 3 4 5 6 7 8
1) 28th July 1955 Income Tax & Land Tax John K. P. Mackie Collector W. ? Mathews
2) September 1916 Mrs. Elizabeth Fottrell, Mrs. Mary Bi?? Estate, 61 Haddington Road, James Adams & Sons, 17 Merrion Row, Dublin
3) 7th August 1924 Messrs. Cowan Bros., Lisburn Andrew Millar & Co. Ltd., 7 Bedford Street, Belfast
4) 4th January 1954 Mrs. J. Jardine, 16 Rathgar Street, Belfast Tod Majury, F.A.I., 5 William Street South, Arthur Square, Belfast
5) 18th April 1907 Messrs. Cowan Bros., Lisburn Lagan Milling Co. Ltd.
6) 17th December 1901 or 7 Mr. M. Loughlin, Urlingford Credit Note from Wallace & Co., 7 Rainford Square, Liverpool
7) Cowan Brothers, Bridge Street, Lisburn
8) 11th September 1907 Messrs. Cowan Bros., Lisburn Bought of John Clarke & Co. Ltd., 12 & 14 Corporation Street, Belfast 2 Kegs Red Herrings 'Wilson'
~~~~~~~~~~~~~~~~~~~~~~~~~~~~~~~~~~~~~~
PHOTOS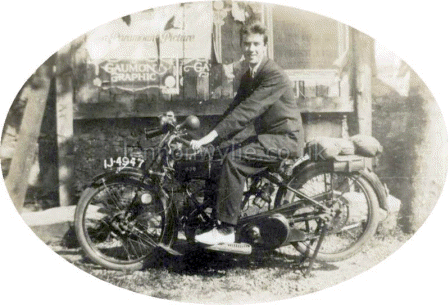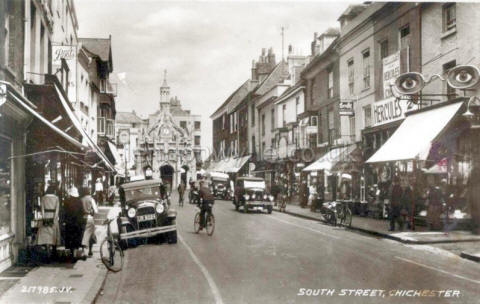 IJ 4947 South Street, Chichester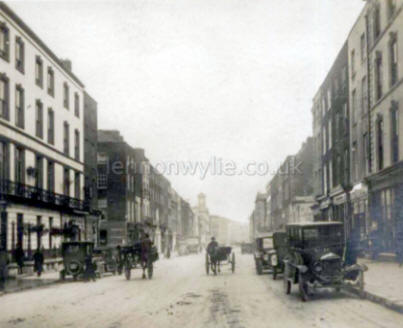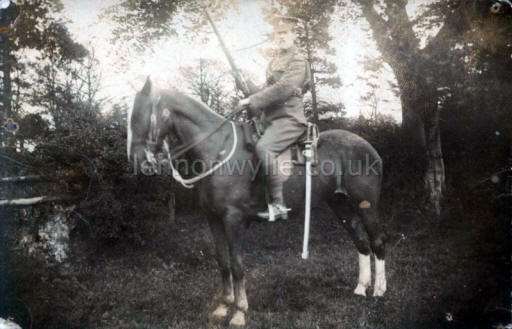 O'Connell Street, Dublin on back To Dearest F. or J.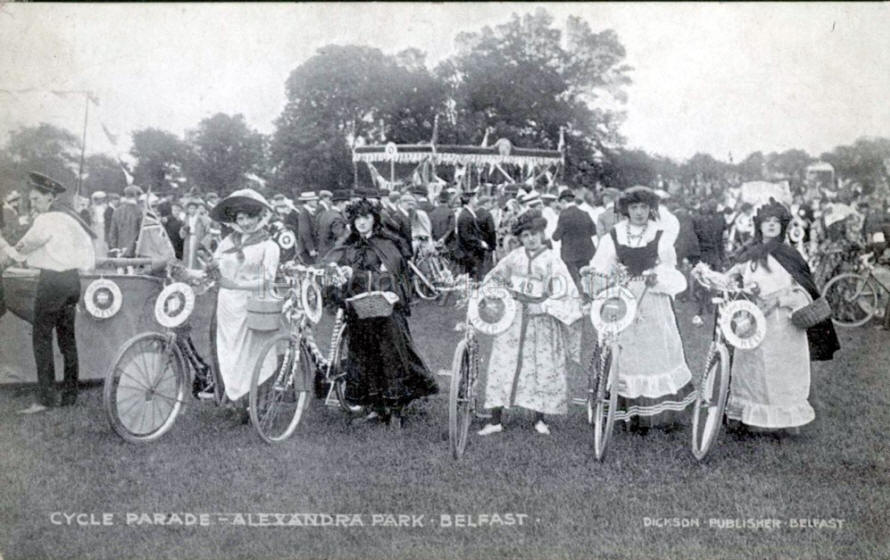 Cycle Parade, Alexandra Park, Belfast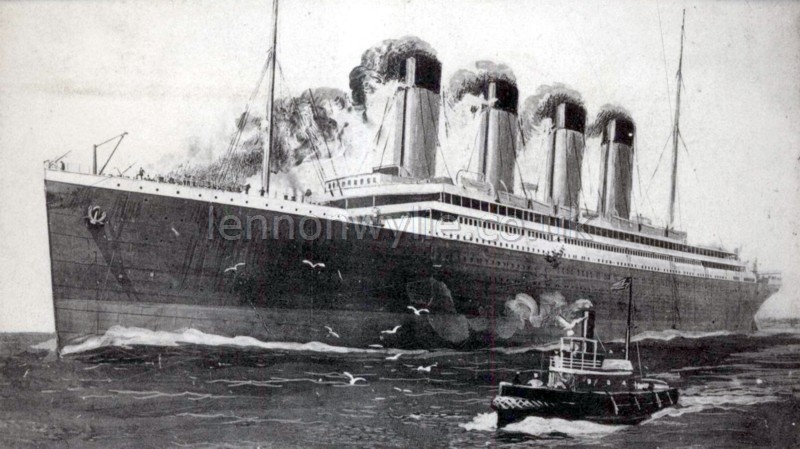 The Most Appalling Disaster in Maritime History - The White Star Liner "Titanic" sunk on her maiden voyage off Cape Race, 15th April, 1912 -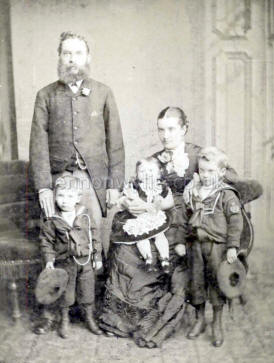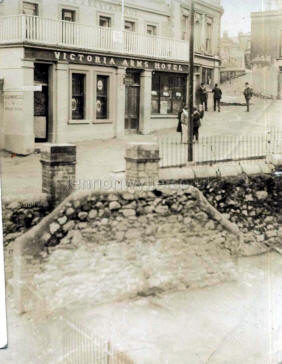 T. Plimmer Phot. 21 High Street, Belfast Victoria Arms Hotel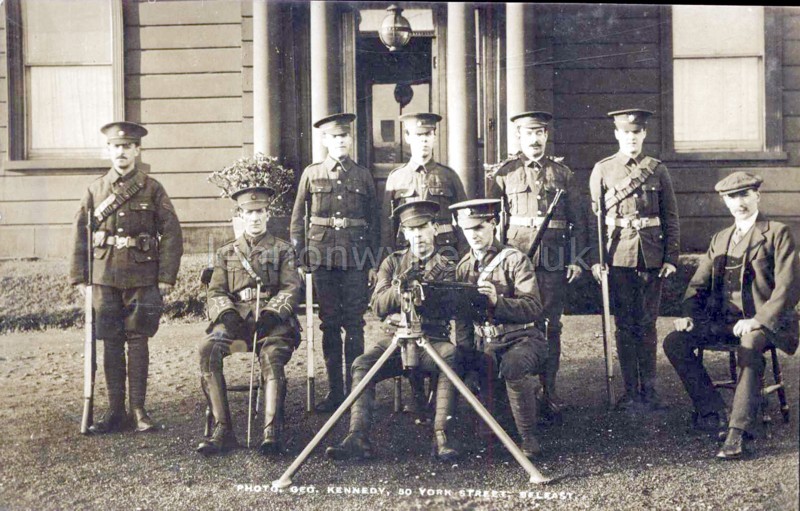 Photo. Geo. Kennedy, 50 York Street, Belfast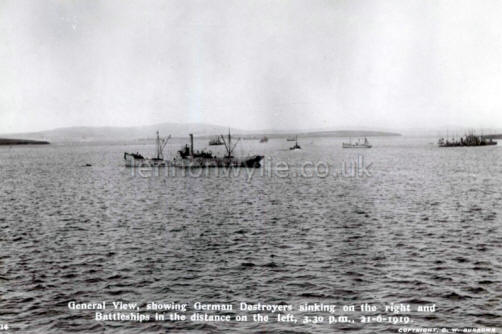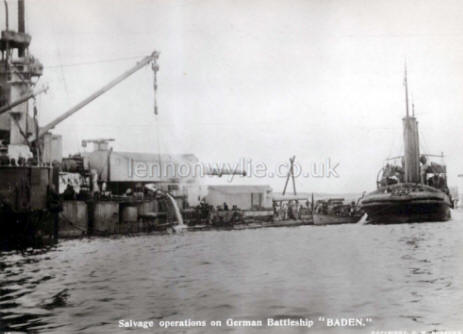 General View, showing German Destroyers sinking on the right and Battleships in the distance on the left, 3.30 p.m., 21-6-1919 Copyright G. W. Burrows
Salvage operations on German Battleship "Baden" Copyright G. W. Burrows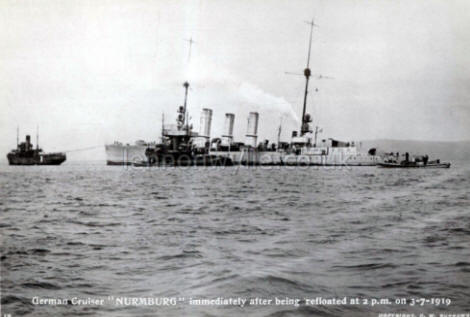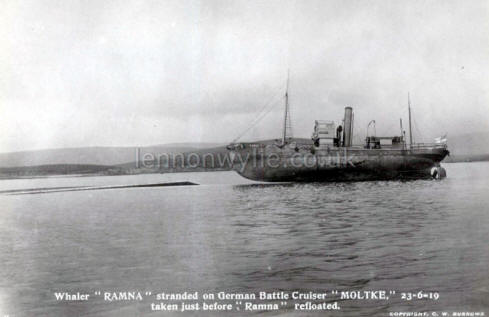 German Cruiser "Nurmburg" immediately after being refloated at 2 p.m. on 3-7-1919 Copyright G. W. Burrows
Whaler "Ramna" stranded on German Battle Cruiser "Moltke," 23-6-19 taken just before "Ramna" refloated Copyright G. W. Burrows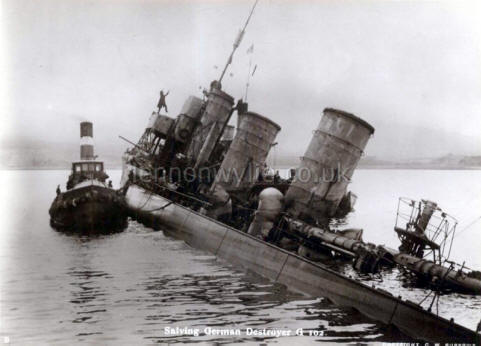 Salvage Party working on a German Destroyer Copyright G. W. Burrows
Salving German Destroyer G. 102 Copyright G. W. Burrows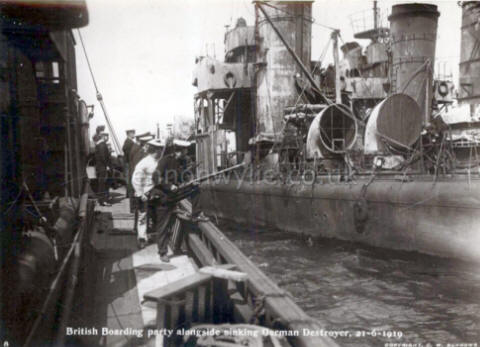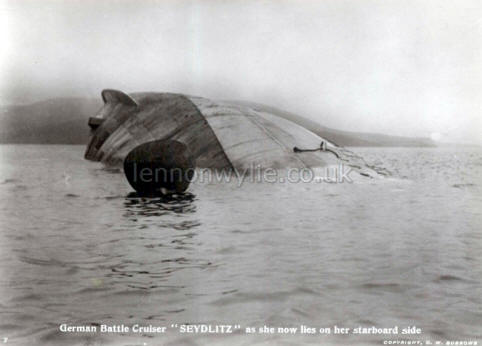 British Boarding party alongside sinking German Destroyer, 21-6-1919 Copyright G. W. Burrows
German Battle Cruiser "Seydlitz" as she now lies on her starboard side Copyright G. W. Burrows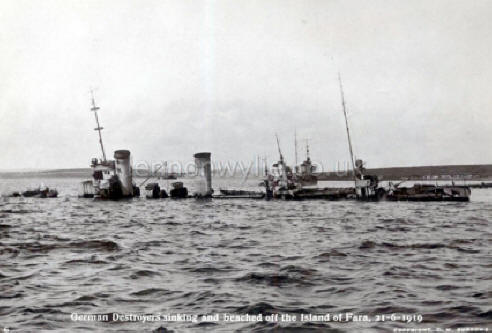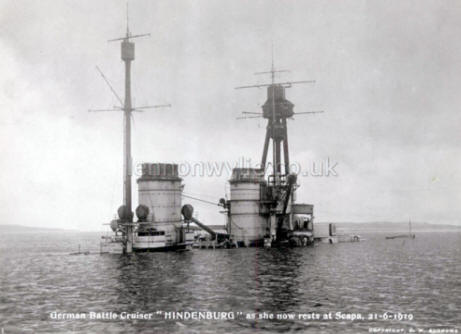 German Destroyers sinking and beached off the Island of Fara, 21-6-1919 Copyright G. W. Burrows
German Battle Cruiser "Hindenburg" as she now rests at Scapa, 21-6-1919 Copyright G. W. Burrows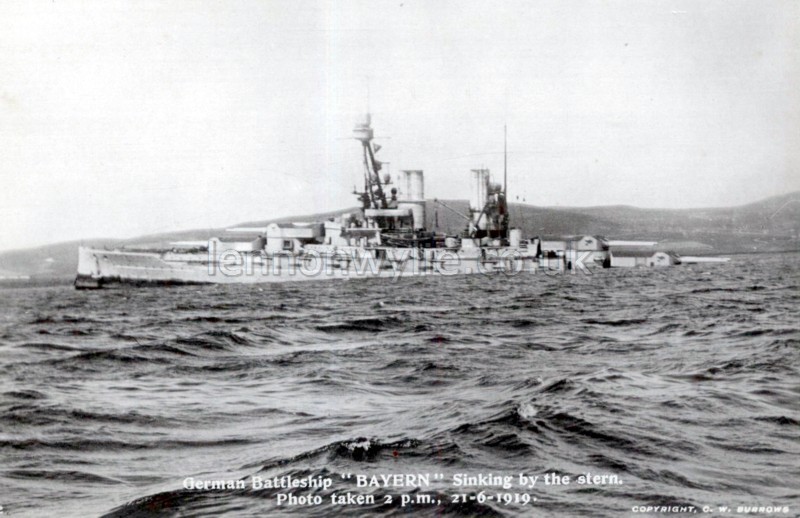 German Battleship "Bayern" Sinking by the stern. Photo taken 2 p.m., 21-6-1919 Copyright G. W. Burrows