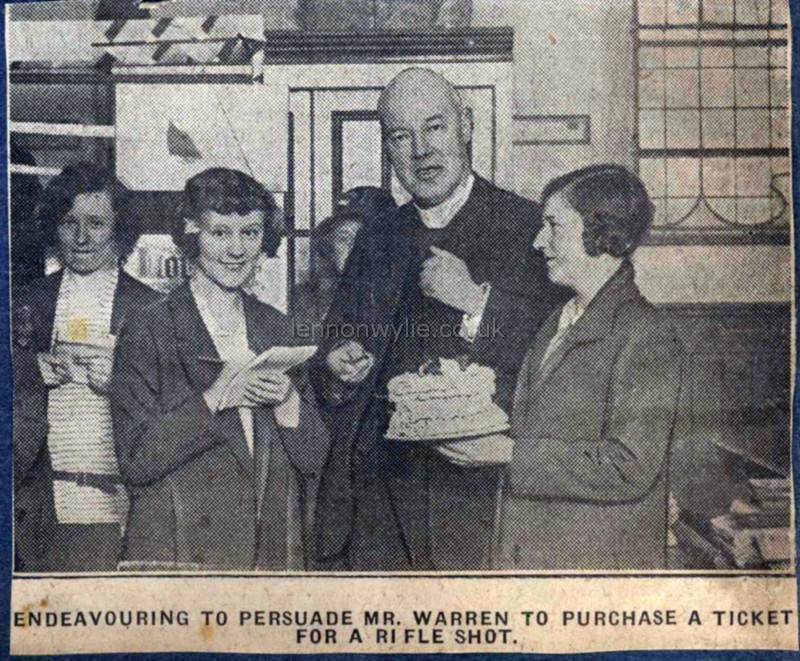 Endeavouring to persuade Mr. Warren to purchase a ticket for a rifle shot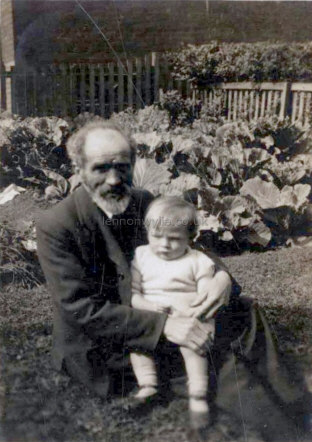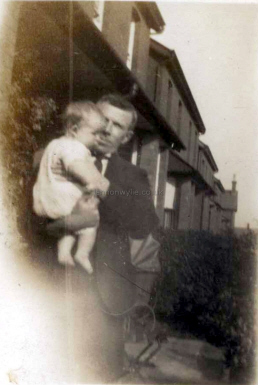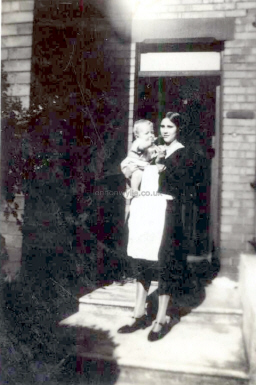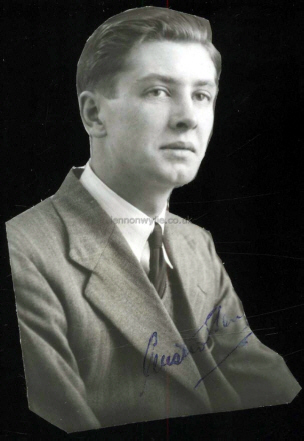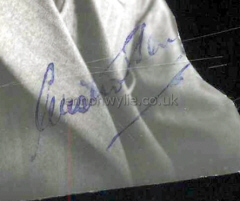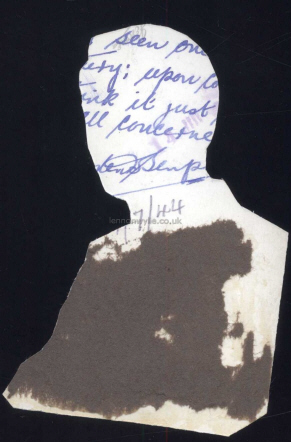 Austen Semple 1944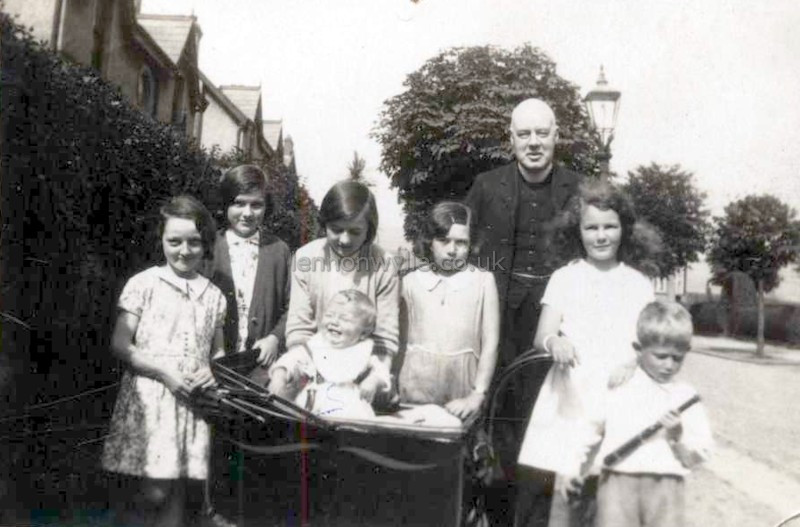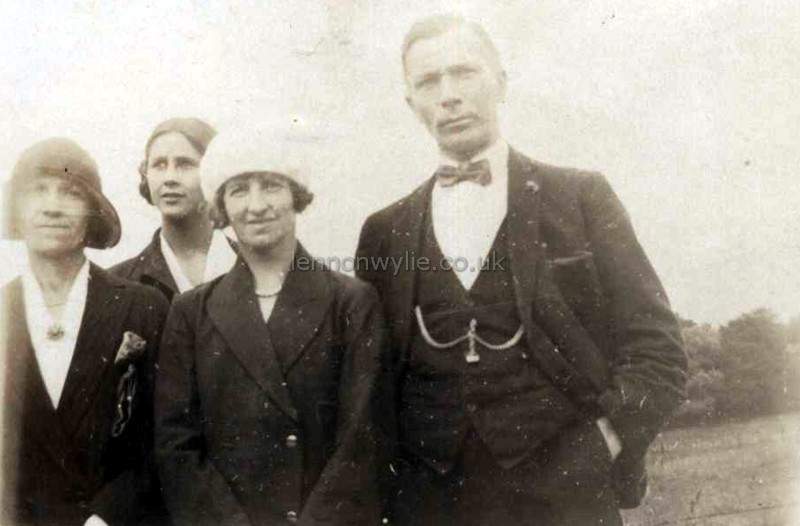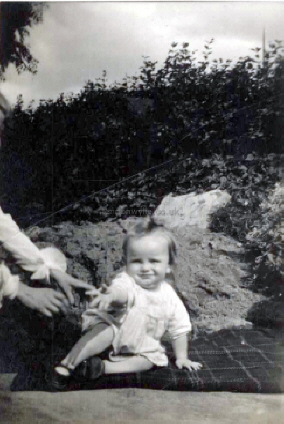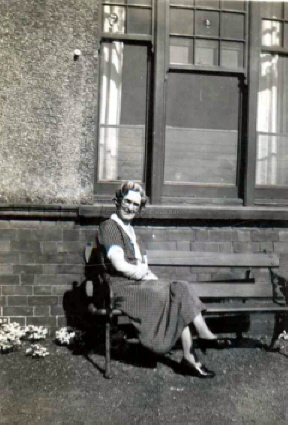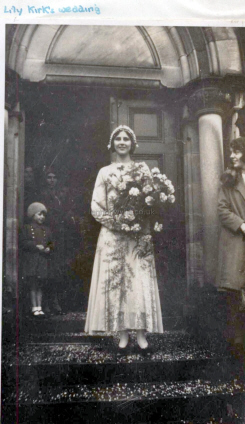 Lily Kirk's Wedding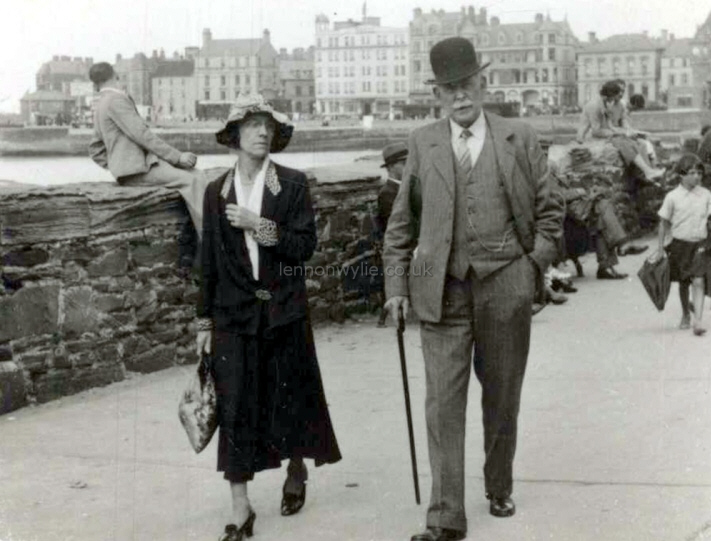 is this Albert and Laura Hodgen in Bangor?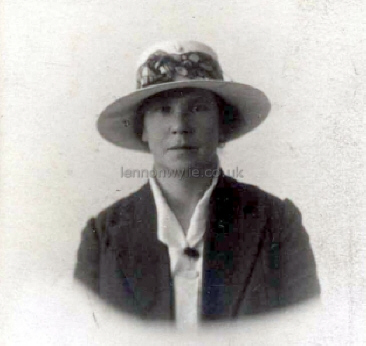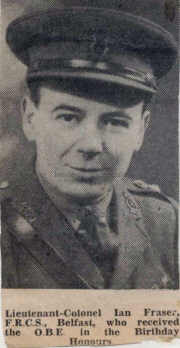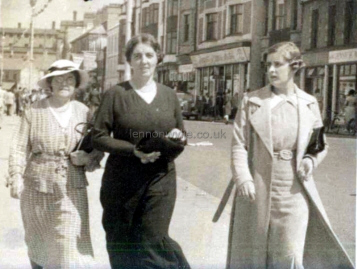 Lieutenant-Colonel Ian Fraser, F.R.C.S., Belfast, who received the O.B.E. in the Birthday Honours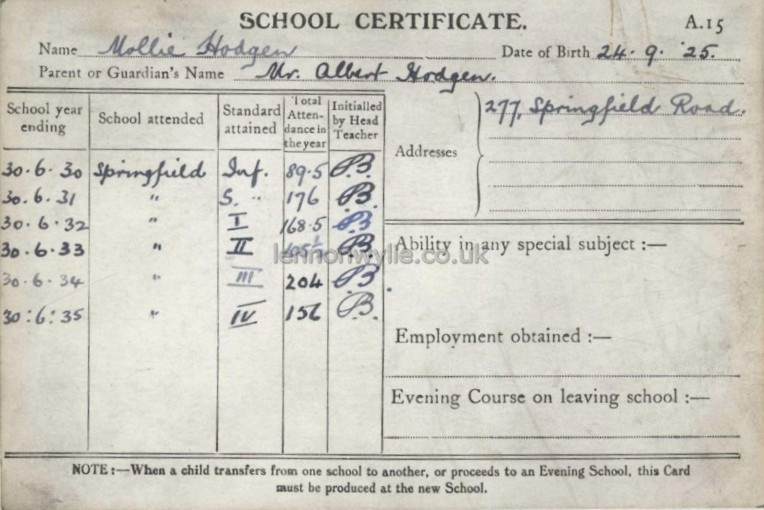 Mollie Hodgen Date of Birth 24.9.25 277 Springfield Road and attended Springfield School from 1930 to 1935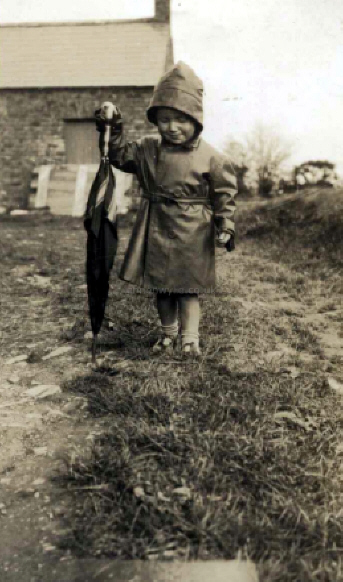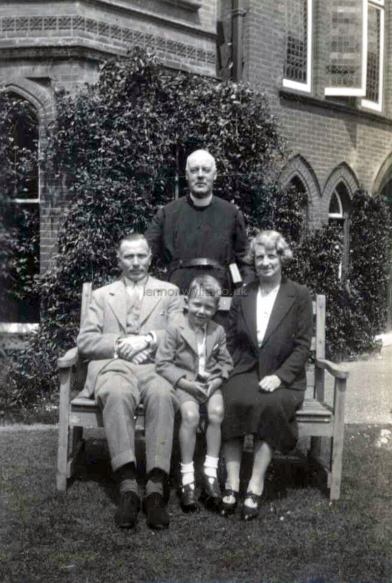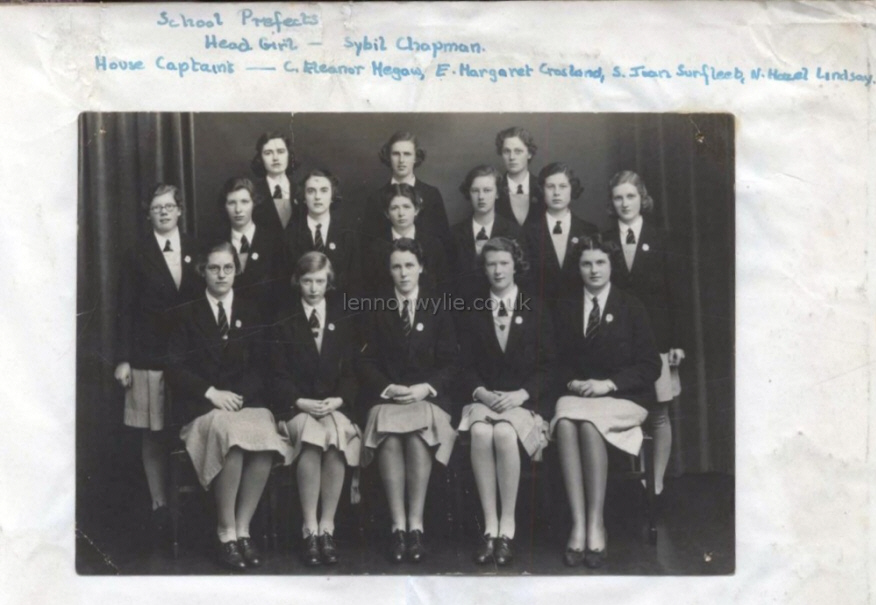 School Prefects Head Girl - Sybil Chapman. House Captain - C. Eleanor Megaw, E. Margaret Crosland, S. Jean Surfleet,
N. Hazel Lindsay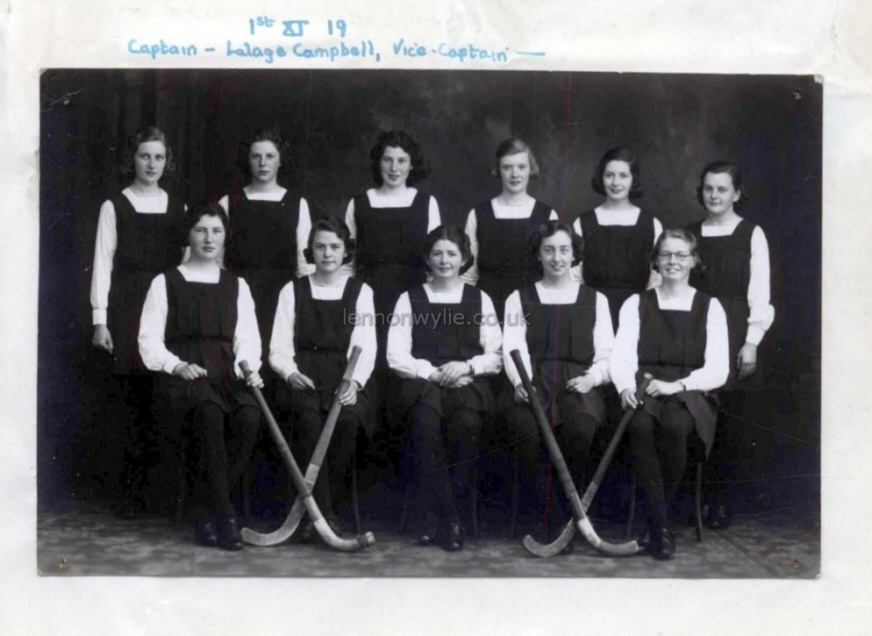 1st XI 19 Captain - Lalage Campbell, Vice-Captain ?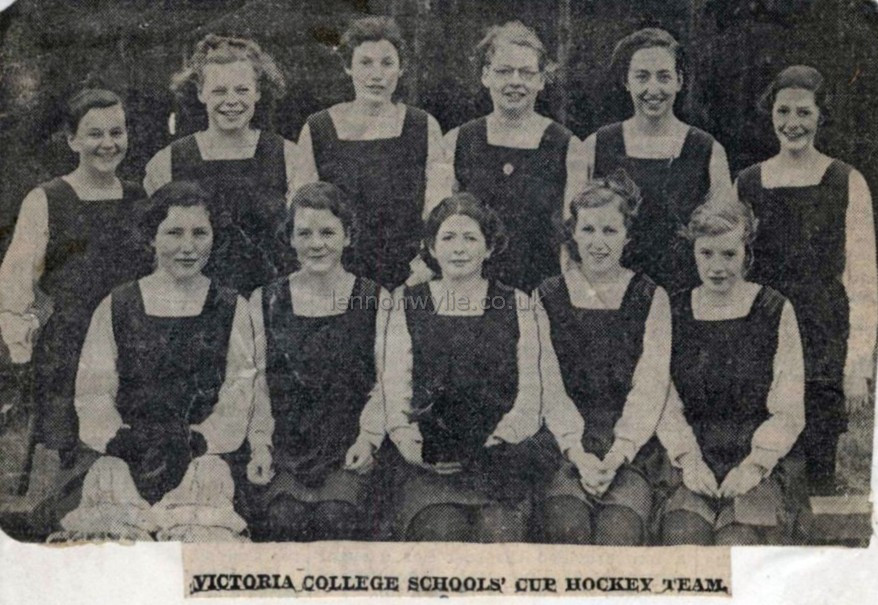 Victoria College Schools' Cup Hockey Team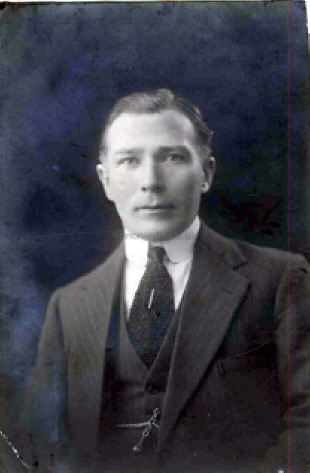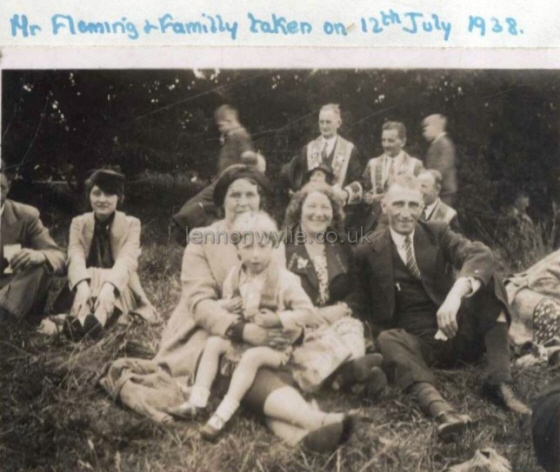 Mr. Fleming & Family taken on 12th July 1938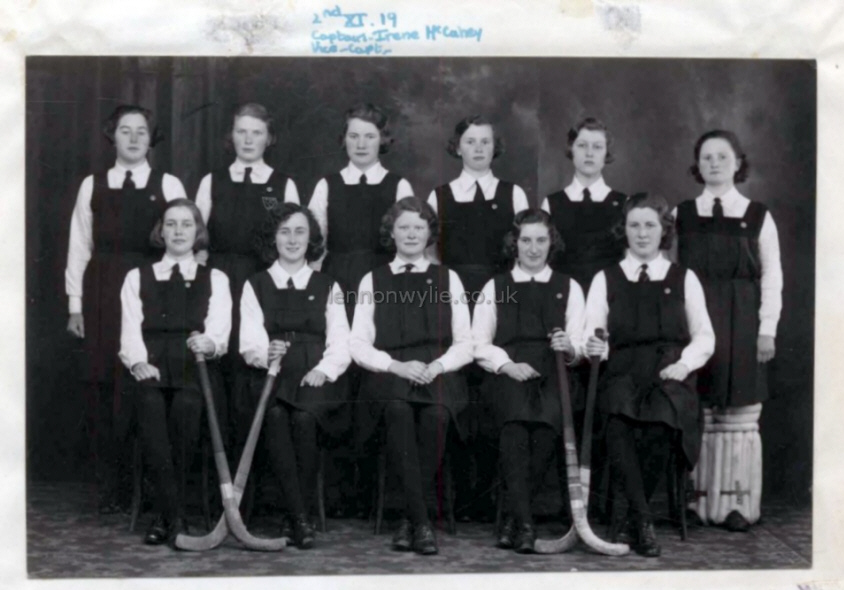 2nd XI 19 Captain - Irene McCahey. Vice-Captain - ?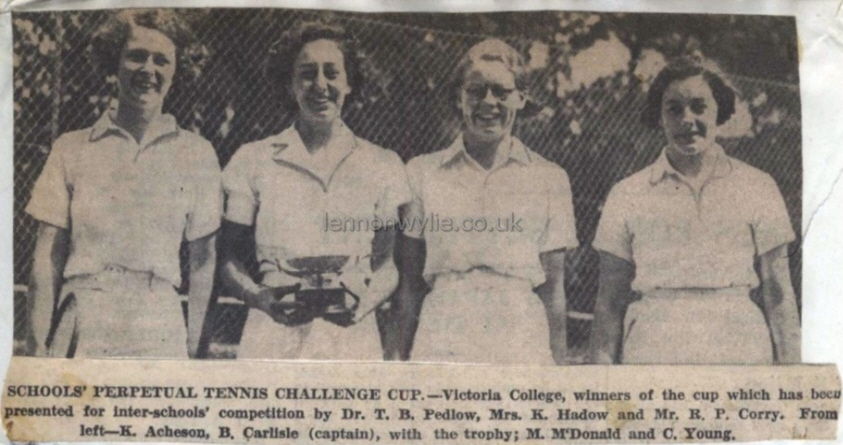 Schools' Perpetual Tennis Challenge Cup - Victoria College, winners of the cup which has been presented for inter-schools' competition by Dr. T. B. Pedlow, Mrs. K. Hadow and Mr. R. P. Corry.
From left - K. Acheson, B. Carlisle (captain), with the trophy; M. McDonald and C. Young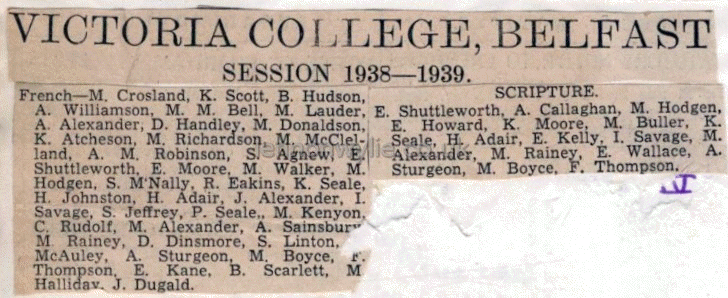 Victoria College, Belfast Session 1938-1939
French - M. Crosland, K. Scott, B. Hudson, A. Williamson, M. M. Bell, M. Lauder, A. Alexander, D. Handley, M. Donaldson, K. Atcheson, M. Richardson, M. McClelland, A. M. Robinson, S. Agnew, E. Shuttleworth, E. Moore, M. Walker, M. Hodgen, S. McNally, R. Eakins, K. Seale, H. Johnston, H. Adair, J. Alexander, I. Savage, S. Jeffrey, P. Seale, M. Kenyon, C. Rudolf, M. Alexander, A. Sainsbury, M. Rainey, D. Dinsmore, S. Linton, ? McAuley, A. Sturgeon, M. Boyce, F. Thompson, E. Kane, B. Scarlett, M. Halliday, J. Dugald.
Scripture - E. Shuttleworth, A. Callaghan, M. Hodgen, E. Howard, K. Moore, M. Buller, K. Seale, H. Adair, E. Kelly, I. Savage, M. Alexander, M. Rainey, E. Wallace, A. Sturgeon, M. Boyce, F. Thompson


at Bladon Drive yesterday before the selection of the Ulster team to play Leinster on Saturday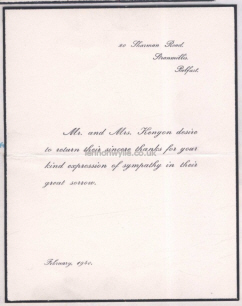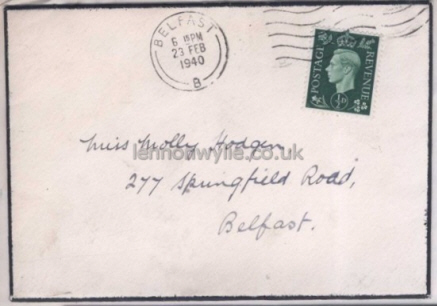 Mr. and Mrs. Kenyon, 20 Sharman Road, Stranmillis, Belfast February 1940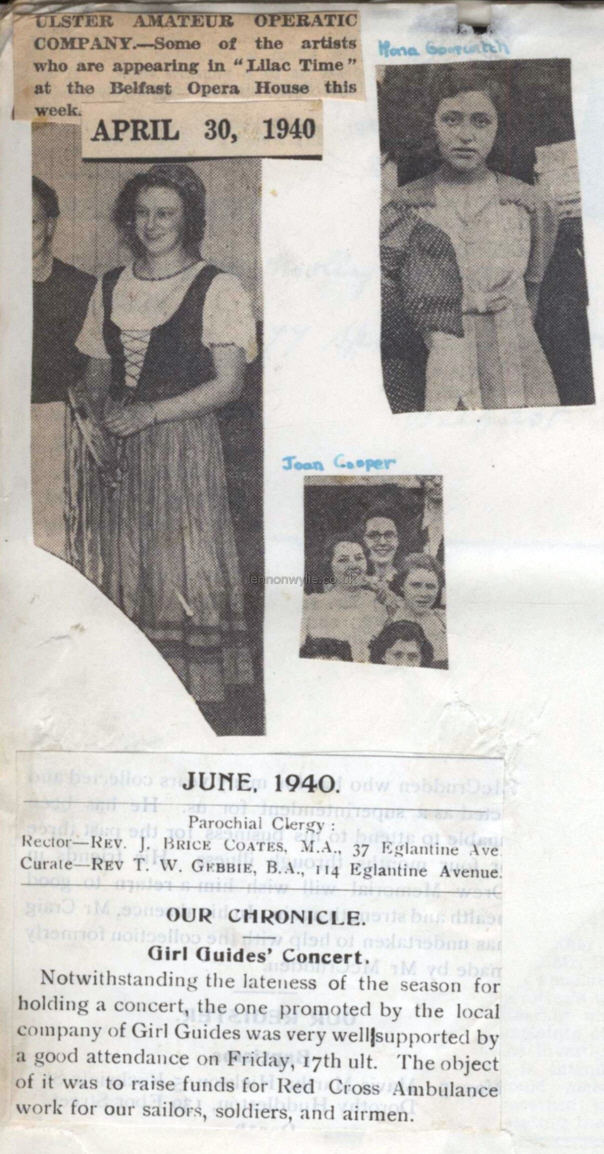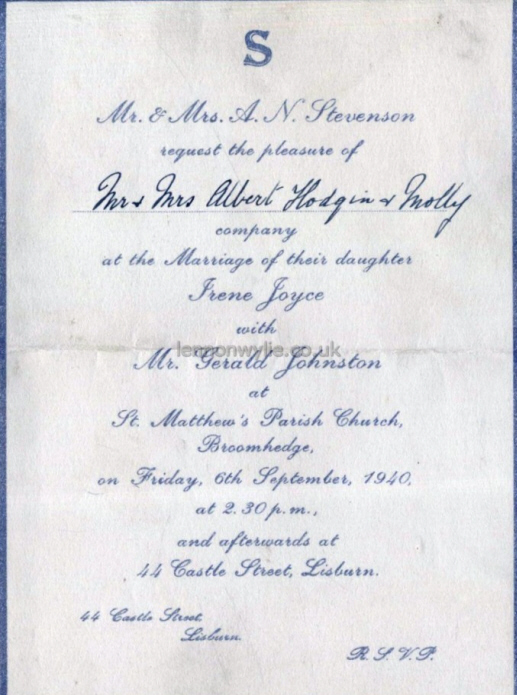 Mr. & Mrs. A. N. Stevenson, Irene Joyce, Mr. Gerald Johnston, St. Matthew's Parish Church, Broomhedge
Friday 6th September 1940 44 Castle Street, Lisburn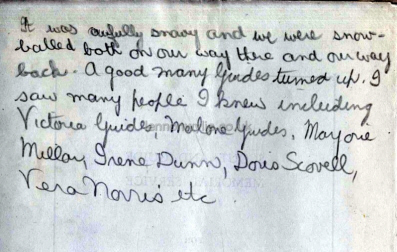 Marjorie Millar, Irene Dunn, Doris Scovell, Vera Norris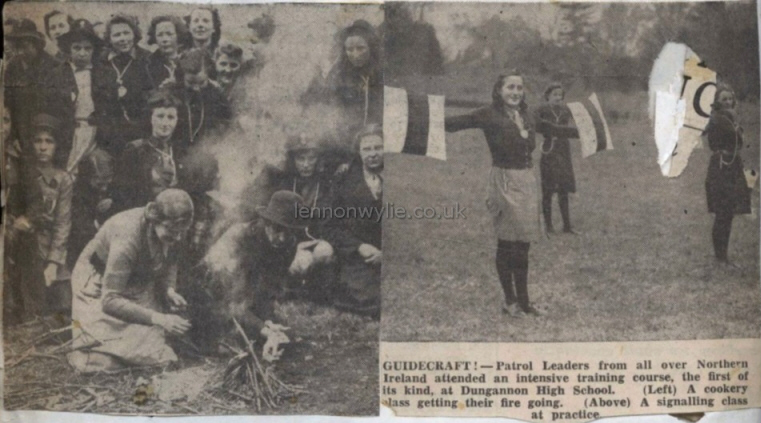 Guidecraft :- Patrol Leaders from all over Northern Ireland attended an intensive training course, the first of its kind, at Dungannon High School.
Examinations held by the Ministry of Education, 1941 - The following pupils obtained the Senior Certificates:-
M. Bell, H. A. Blythe, E. T. Burnett, H. M. Caskey, S. E. M. Davies, M. M. Donaldson, H. Faris, Y. Forbes, E. G. Frame, O. J. Gillies, M. K. Goodbody, D. R. Harris, D. L. Handley, H. E. Henry, B. E. Honneyman, S. J. Hunter, D. M. Lauder, L. A. McCallion, E. P. B. McKinstry, M. L. Magill, J. M. Martin, M. Moat, J. Mulholland, M. E. F. Richardson, M. Robinson, A. E. Saulters, M. F. Seale, R. C. Sutcliffe, A. H. Williamson
The following pupils obtained the Junior Certificate :-
P. M. Anderson, K. J. Barker, M. F. C. Bradshaw, M. L. Brownell, O. M. Buller, D. E. Eakins, K. M. Hamill, M. Herron, L. M. E. Hodgen, E. M. Howard, S. E. M. Kelly, O. Kirkpatrick, M. E. Kyle, M. C. M. Lindsay, M. M. McCay, M. E. McCormack, M. A. C. McDowell, S. C. McNally, V. A. McNiece, J. McWatters, P. E. Mann, D. H. Martin, A. E. Moat, H. L. Montgomery, K. M. Moore, M. Morton, N. C. Nelson, J. Patterson, A. P. M. Pedlow, M. J. Richardson
PRIZES - Senior Certificate: M. M. Bell, D. L. Handley. Senior Cambridge Examination: V. K. H. Acheson (overseas), H. S. Burns (First Class), M. E. McNeill
INTERN EXAMINATIONS
First General Prizes - M. Crosland, A. Williamson, C. Abernethy, A. M. Robinson, J. Morrison, P. Pedlow, P. Mann, R. Fyffe, J. Furey, J. Alexander, P. Seale, E. Kane, B. Kane
Second General Prizes - M. Neill, D. M. Lauder, M. Watt, A. Alexander, A. McCormick, M. Herron, N. Nelson, K. Seale, M. Dunne, E. Kennedy, D. Gillies, F. Thompson, S. McKeown
ENGLISH DEPARTMENT
Literature and Composition - M. Crosland, M. Neill, R. Heenan, A. Williamson, D. M. Lauder, M. Bell, D. Handley, M. Donaldson, B. McKinstry, H. Faris, A. Alexander, S. Agnew, B. Brownell, P. Pedlow, M. Herron, B. Howard, V. McNiece, M. Bradshaw, J. Barker, M. Brownell, R. Fyffe, K. Seale, M. Spratt, E. Lowry, H. Adair, M. Gilpin, J. Fish, J. Alexander, E. Kennedy, J. Trevor, L. Clarke, E. Frazer, I. Savage, M. Stevenson, P. Seale, D. Gillies, E. Burnside, M. Boyce, J. Wilson, E. Kane, F. Thompson, W. Longley, J. Dugald, R. Hood, J. Lyness, E. England, P. Evans, M. Halliday, K. Scarlett, S. Connell, F. Salmon, B. Kane, S. McKeown, A. Jeffrey, O. Millikin, E. Shaw
HISTORY -
A. Alexander, E. Buckham, P. Boyd, E. Rippingham, P. Pedlow, M. Herron, M. Kyle, S. Kelly, L. M. Hodgen, M. Brownell, R. Fyffe, M. Spratt, E. Lowry, H. Adair, M. Gilpin, K. Kinley, A. Shaw, E. Kennedy, S. Jeffrey, M. Boyce, M. Young, E. Kane, F. Thompson, S. Connell, B. Kane, S. McKeown, A. Jeffrey, O. Millikin, E. Shaw
SCHOLARSHIPS
Gamble Scholarship (to Girton College, Cambridge): M. Crosland. Leaving Scholarships: E. W. Campbell, R. Heenan. Elizabeth Steele Scholarship: O. J. Gillie. Sixth Form Scholarship: D. M. Lauder. Jane McIlwaine Scholarship: E. M. Howard. Junior Scholarship, Senior Division, Second Year: E. McCormack; First Year, H. M. Johnston, A. C. Carson, M. B. Pollock. Resident: E. M. Suffern. Junior Division, Second Year: K. R. Seale, K. Frame; Resident, M. S. P. Kelly. First Year: H. M. Adair, M. J. Alexander. Resident, M. M. Stevenson
Special Scholarships in Domestic Economy: O. J. Gillies, Y. Forbes, M. Bell, E. B. McCaughey, M. Herron, S. C. McNally, S. E. M. Kelly. Essay Prize (presented by Mrs. Farrington, B.A.): R. ?akins. Special Prizes in Elocution (presented by Miss Cicely Mathews): B. McKinstry, M. McCall, E. Kane