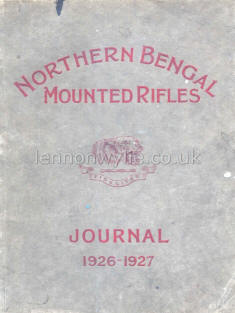 Northern Bengal Mounted Rifles Journal 1926-1927


His Excellency Sir Stanley Jackson, P.C., G.C.I.E.
Governor of Bengal - Honorary Colonel of the N.B.M.R.







Editorial - Extracts from Regimental Orders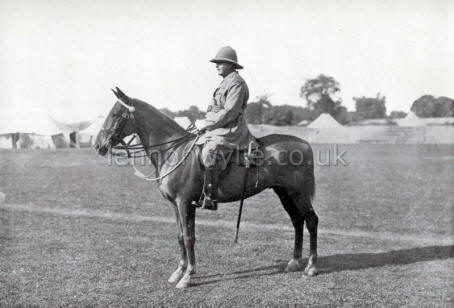 Lieut. Colonel L. Drysdale, V.D., Commanding Northern Bengal Mounted Rifles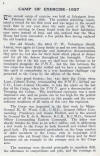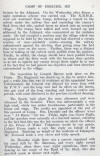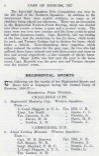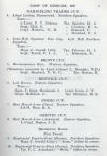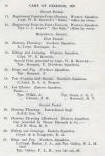 Camp of Exercise 1927 - Regimental Sports



Cartoons - Our Camp CLICK to enlarge



CLICK to enlarge
General Sir R. de S. Barrow, K.C.B., K.C.M.G., and Officers of the N.B.M.R.
Standing, left to right: Lt. Leo Smith, Lt. Irving, Capt. Brown, Lt. Stanley Smith, Lt. Bateman, Staff Officer, Capt. Renwick, Lt. Graves, Lt. Osborne, Lt. Treanor, Lt. Hill, Lt. Turbett.
Sitting, left to right: Capt. Polwhele, Major Little, Capt. Morrison, General Sir E. Barrow, Lt. Col. L. Drysdale, Major Carpendale, Major B. Luard, Major G. Luard.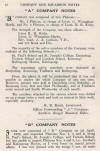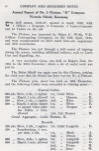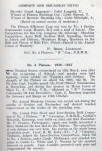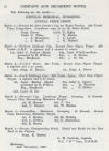 Company and Squadron Notes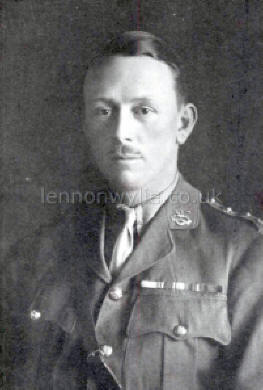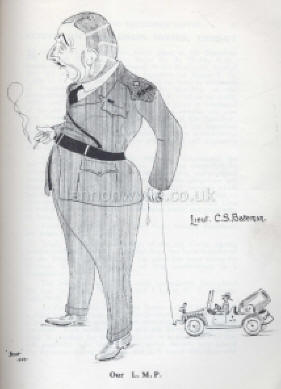 Captain C. C. Morrison, Adjutant N.B.M.R. Lieut. C. S. Bateman Our L.M.P.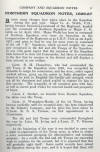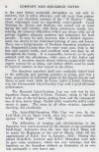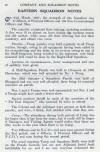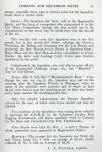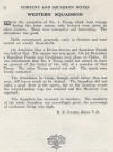 Company and Squadron Notes, 1926-27 - Eastern Squadron Notes - Western Squadron



The General Inspection







Internal Security - The Reconnaissance Race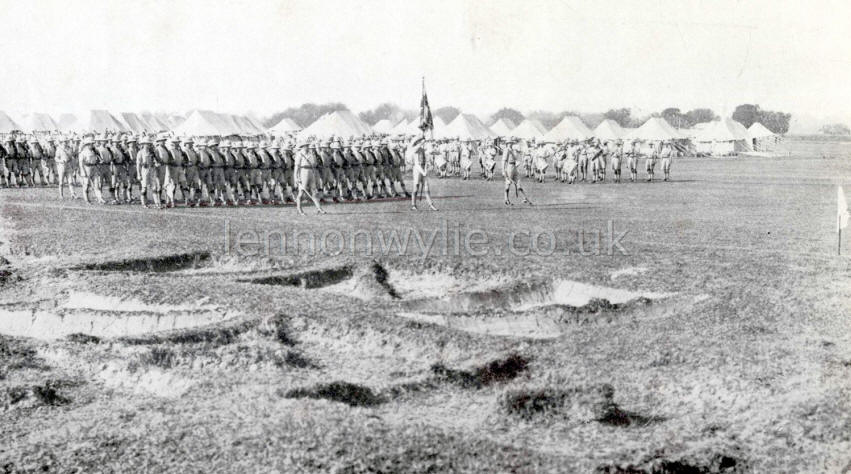 The 82nd P.W. Volunteers (South Lancs.) Trooping the Colour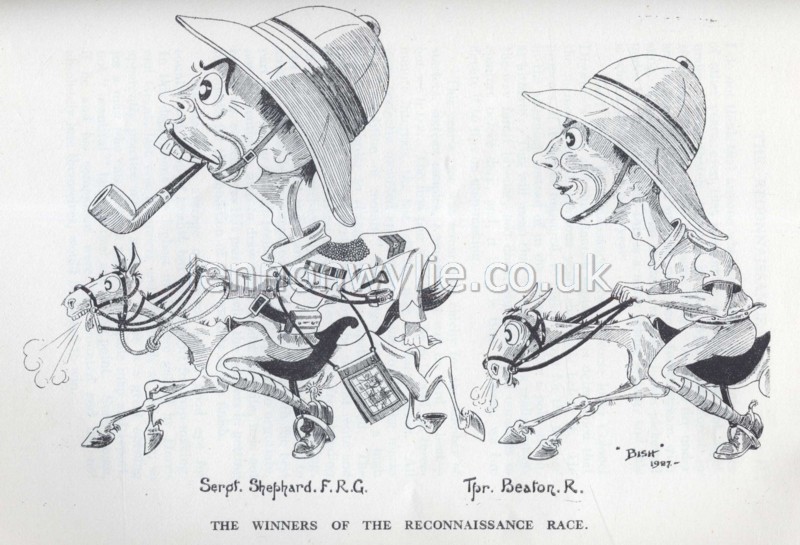 Sergt. Shepherd, F.R.G. - Tpr. Beaton, R.
The Winners of the Reconnaissance Race, Bish 1927
~ ~ ~ ~ ~
N.B.M.R.
Words by A. E. O'Doneven Tune: "Old Irish Air"
Now, folks, we'll sing this song, And it won't take very long,
Of this Camp, the mess-room, first we'll to you tell,
Where you're treated as a guest, And you'll get the very best;
Sure it's comfort; ay, and happiness as well.
There's a carpet on the floor, And a porter at the door,
A hat-stand and a fountain in the hall;
And, sure, what's better still, There's no mention of the bill:
The N.B.M.R. is paying for it all.
CHORUS:
So boys all come along, And chorus in my song,
It's a pleasure every comfort to recall;
Though we're soldiers rather late, We've got this to compensate:
The N.B.M.R. is paying for it all.
In the morning when you wake, You get eggs and chips and steak,
And Garganda tea to wash the whole lot down;
And for second course there's stew, Sure you'll get enough for two,
In a lodging-house would cost you half-a-crown;
And when everyone is fed, The Bearer makes your bed,
And folds your blankets up against the wall;
And you can set your mind at ease, That there won't be many fleas:
The N.B.M.R. is looking for them all.
CHORUS:
For dinner you get sardines, mashed potatoes and baked beans,
There's curry 'bhat, and murghi and pig's heads;
There's custard cold or hot, Apple dumplings in the pot;
There's marmalade and jam and home-made bread.
And when your dinner's done, It's then you start the fun,
For you get whisky pegs and vermouth till you fall;
And if perchance you ask the price, The Abdar says quite nice:
The N.B.M.R. is paying for it all.
CHORUS:
You are served out with new boots, A khaki topee and new suits,
And a barber comes in every day to shave;
You are issued with a shirt, About two pice it's worth,
But will last you till you're lying in your grave.
We've sung perhaps too much, But our treatment here is such,
It's a pleasure every comfort to recall;
You can come up any day, You can have a hut and stay,
For the N.B.M.R. is providing for us all.
CHORUS:
Just another word or two, Before we part with you,
It's a subject we've not mentioned here before;
When you go into your room, Though it looks a living tomb,
Don't forget to leave your boots outside the door;
And when Camp is at an end, If your neck you cannot bend,
And your back's as straight as any factory wall;
If your chest is swelled with pride, And your pony you can ride,
The Eastern Squadron thanks "Polly" for it all.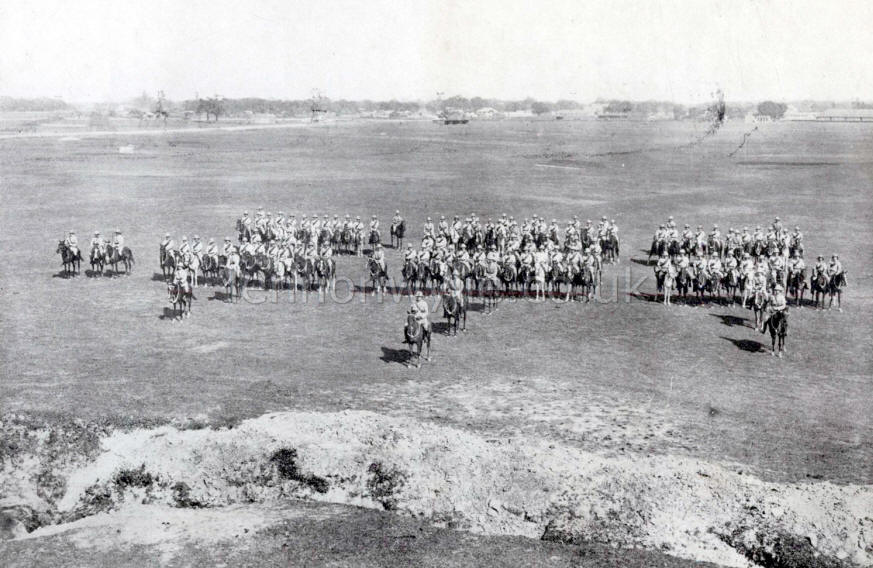 The Regiment on Parade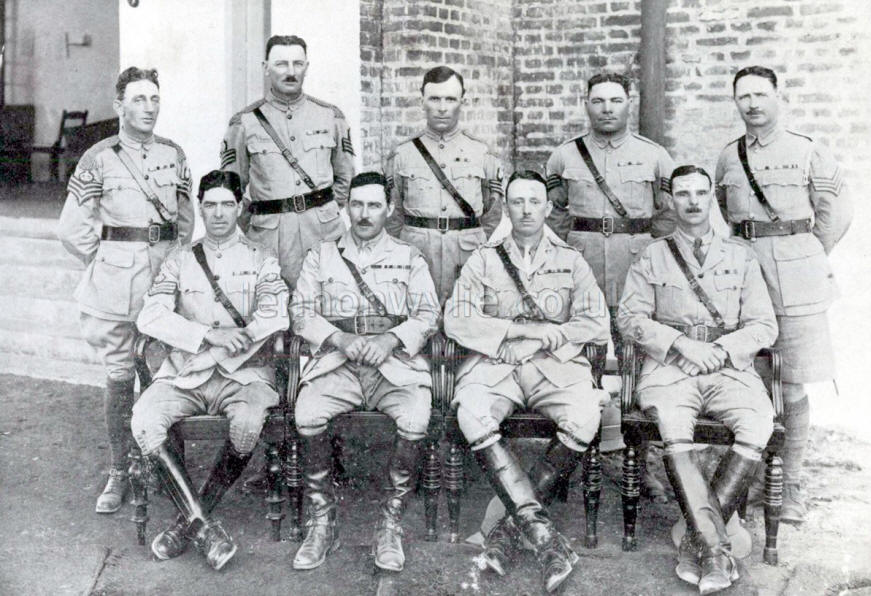 The Permanent Staff
A/S.S. A. D. Buchan, A/S.S. A. Robson, A/S.S. T. Prescott, A/S.S. B. Husselbee, S.S. J. Potter
A/S.S. W. Lee, R.S.M. W. Barker, Capt. C. C. Morrison, R.Q.M.S. S. F. Lockyer









The Roll - Northern Bengal Mounted Rifles 31st March 1927









The Roll - Northern Bengal Mounted Rifles 31st March 1927









The Roll - Northern Bengal Mounted Rifles 31st March 1927