Belfast Christian Brothers Schools - The Souvenir - 1866-1916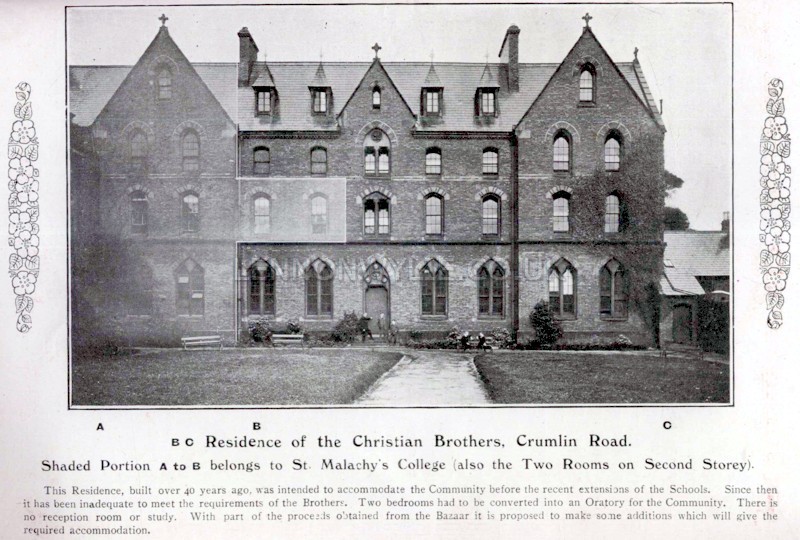 B C Residence of the Christian Brothers, Crumlin Road.
Shaded Portion A to B belongs to St. Malachy's College (also the Two Rooms on Second Storey)
This Residence, built over 40 years ago, was intended to accommodate the Community before the recent extensions of the Schools. Since then it has been inadequate to meet the requirements of the Brothers. Two bedrooms had to be converted into an Oratory for the Community. There is no reception room or study. With part of the proceeds obtained from the Bazaar it is proposed to make some additions which will give the required accommodation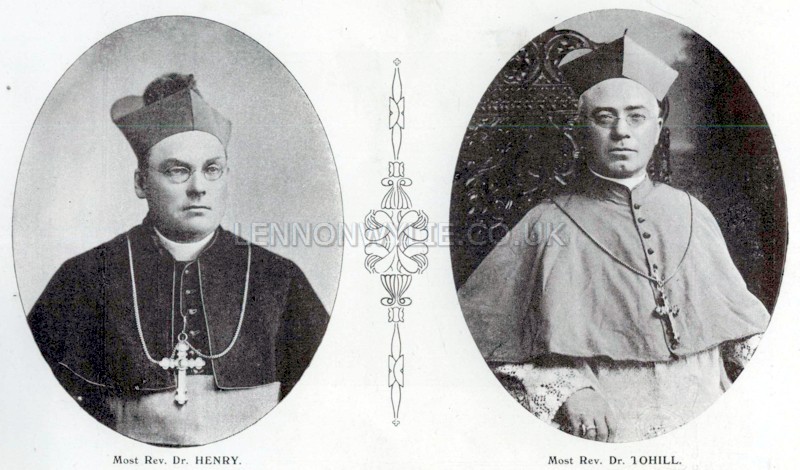 Most Rev. Dr. Henry Most Rev. Dr. Tohill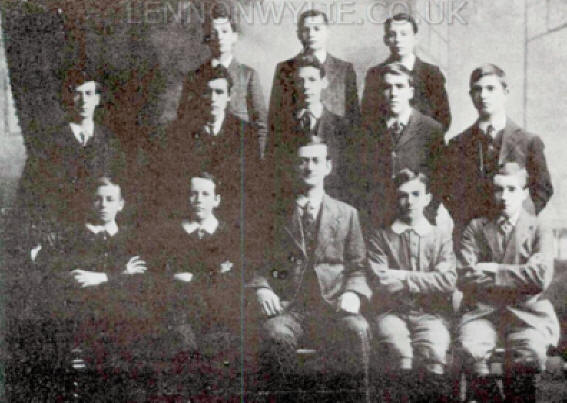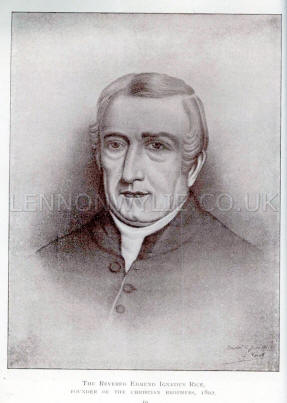 Senior Grade Students Rev. Edmund Ignatius Rice
founder of Christian Brothers 1802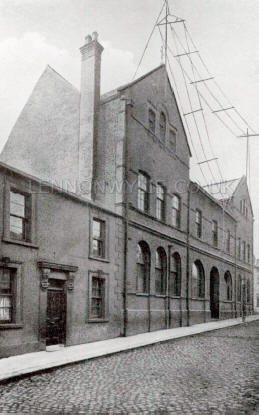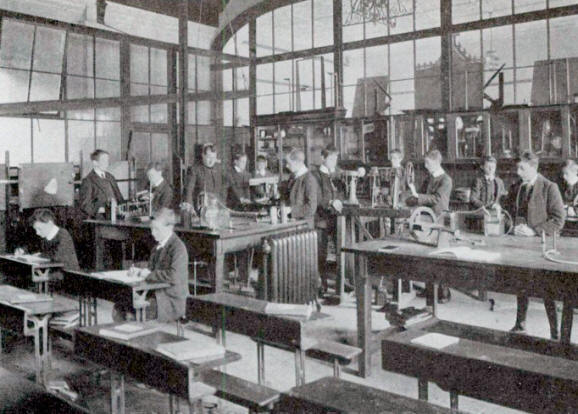 Trades Preparatory School Physics and Mechanical Laboratory, Hardinge Street
Hardinge Street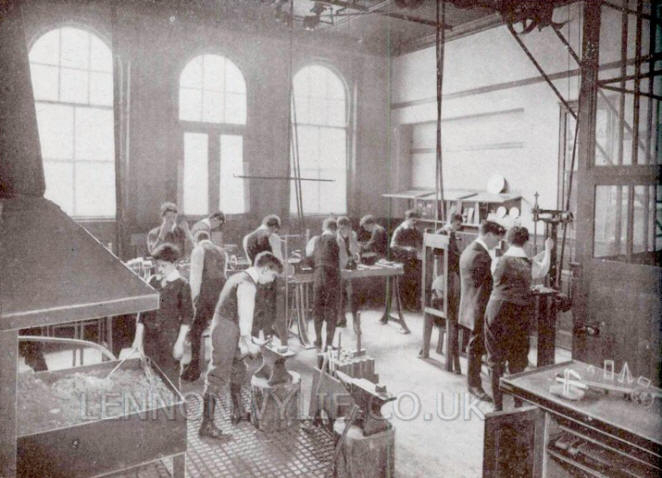 Mechanical and Engineering Workshop, Hardinge Street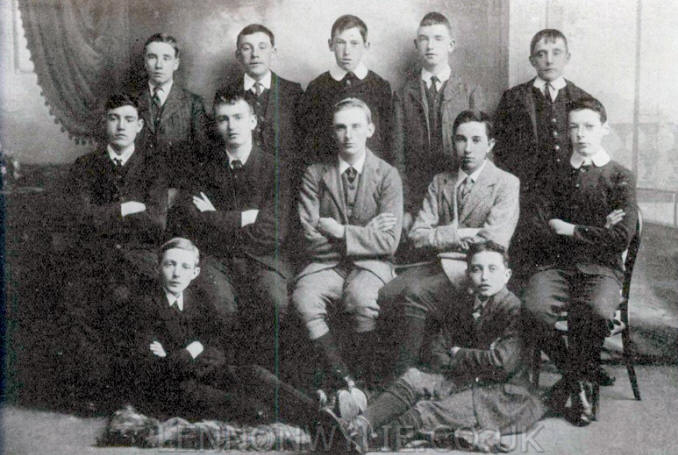 Junior Exhibitioners and Prize Winners, Intermediate Examination
Our Intermediate Schools
In the year 1878 the Intermediate Education (Ireland) Act was passed, and in the following year, 1879, the first Examination under the new Board was held. This Act opened up a new era in the history of education in Ireland. Before this date there was no public examination system at which all schools could complete. There now was at hand a new examining Board, whole programme could be taken up in any school pursuing higher courses than those taught in the Primary Schools. Moreover, prizes, Exhibitions, i.e., money payments, and other inducements such as medals, etc., were offered for competition amongst the students of the various grades.
In the first year (1879) that these examinations were held we find the Belfast Schools in the front rank. From each of the establishments - St. Mary's, St. Patrick's, and Oxford Street - boys were presented. They secured passes under the new system. There can, perhaps, be no better way of showing that the education imparted to the boys in those early days was of the soundest practical kind than the fact of their being able to compete successfully under the new conditions imposed by the Intermediate Education System, and that in the year of its inception. In the following year, 1880, we find the schools occupying a prominent position in the Exhibition and Prize list, a place they have ever since consistently maintained.


Middle Grade Students - Honours Class
Though the Intermediate system has been often severely, and perhaps deservedly criticised, yet it must be admitted that its adoption produced an intellectual renaissance all over the country, and opened up the road to the professions and to various other positions that, heretofore, were confined principally to the alumni of non-Catholic schools. Nowadays the work under the Board is much better organised in the three establishments controlled by the Brothers in the city. In each of the schools one or more rooms are set apart solely for boys who follow the Intermediate Programme; they are directed by special masters, who are usually University men themselves. Thus the students are more carefully attended to and their progress better assured. Again, the three Intermediate schools work into one another by a scheme of co-ordination and co-operation among themselves. When University education is now within the reach of all, the work in the Intermediate schools is much enhanced. There is at last a good system of co-ordination between the Intermediate schools in Belfast and the Queen's University, so that any boy who now finishes his Intermediate course can proceed to the University in Belfast and qualify in any of the Professions. Within the past few years, especially since the passing of the University Act, a large number of our boys have won entrance scholarships and followed courses in the University, some with much distinction. In the course of the second half-century of our works in Belfast, it is to be hoped that the numbers proceeding to the University, to the College of Science, and other institutions that provide specialised training will be much augmented. We want certain classes of Professional men in the very near future to take part in building up a New Ireland, and let us hope that the boys at present attending the Christian Brothers' Intermediate Schools in the city, and the boys who are destines to take their places will be found ready and qualified to share in our Nation's greatness.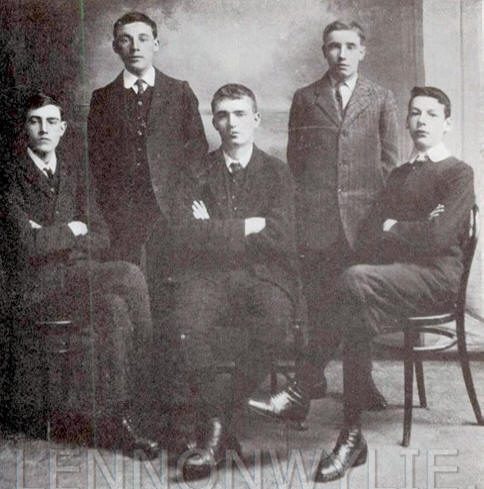 Group of Exhibitioners - Middle and Senior
Facts Worth Knowing to Parents
A pass in the Senior Grade is equivalent to the Matriculation of the Queen's University and the National University, Ireland, and it entitles the holder to the emoluments of an Uncertified Teacher in any of the Primary Schools in England. A Pass in the Middle Grade exempts from the Preliminary Examinations of the conjoint Colleges of Surgeons and Physicians, Ireland. It also secures exemption from the Preliminary Examination of Pharmaceutical Society of Ireland, of Dental Surgery, of the Veterinary College, Dublin, and from the Entrance Examination to Trinity College, and the Training Colleges under the National Board. Intermediate Students whose parents can afford to leave them sufficiently long at school are invariably rewarded with signal success. Examinations for Customs, Excise, and Irish Railways, are now so framed that the Intermediate Examinations are a direct preparation for these important positions. An examination of the programme for the Second Division Clerkships will be instructive.
Second Division Clerkships: The Limits of age are 17 and 20. The Salary is £70, rising by annual increments of £5 to £100; then by £7 10s, annually to £190; after this, if the Clerk be certified as competent to perform work of a superior character, the increments are by £10 to £350
++++++++++++++++++++++++++++++++++
Greenwell Street Presbyterian Church, Newtownards
The Story of the First Hundred Years - 1869-1969
by Rev. W. D. Weir, B.A., B.D. (Killead)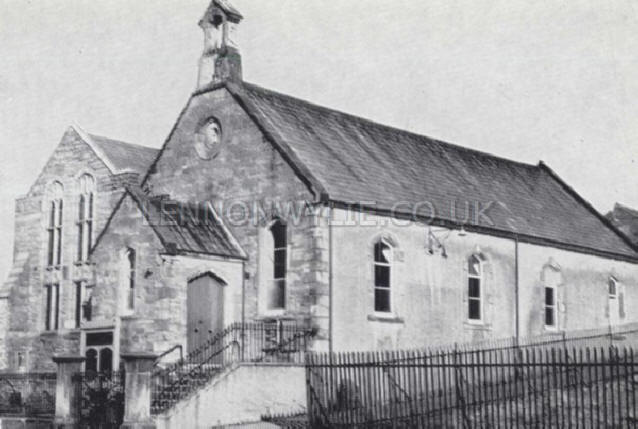 "Their Works do Follow Them"
Although the existence of an active congregation will testify of the life and labours of the McIlwrath Family, the congregational authorities considered that some specific acknowledgement should be made available. Already this had commenced in the ministry of Thomas McIlwrath when a Tablet in commemoration of his father's life and labours had been placed on the wall of the church. In the early days of Mr. Johnston's ministry, plans were obtained for the production of two similar memorials. These were duly completed, and on Sabbath, 18th June, 1950, at the noon service, two Tablets (reproduced in this book) recording the lives of Rev. Thomas McIlwrath, B.A., and Mrs. Rhoda J. A. Russell were unveiled by Mrs. A. Russell. The Address at the service was given by Very Rev. W. J. Currie, B.A., D.D., of Bangor, who had seen a close friend and Presbytery colleague of Mr. McIlwrath.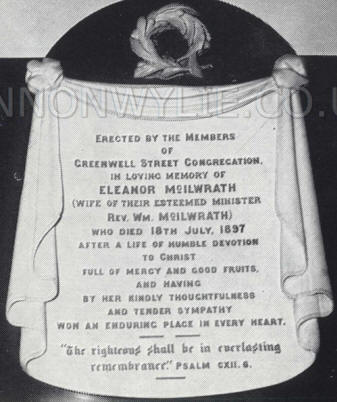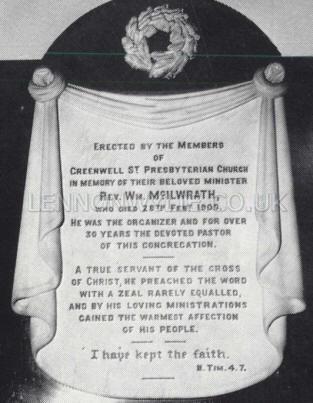 Erected by the Members of Greenwell Street Congregation, in Loving Memory of Eleanor McIlwrath
(wife of their esteemed minister Rev. Wm. McIlwrath)
who died 18th July 1897
Erected by the Members of Greenwell Street Presbyterian Church in Memory of their beloved Minister
Rev. Wm. McIlwrath, who died 28th February 1906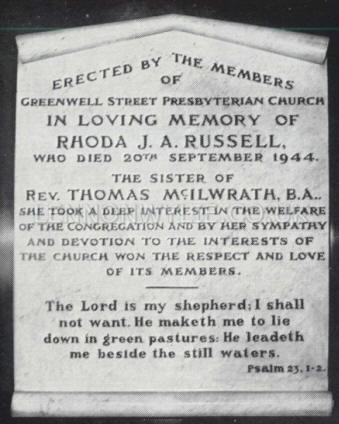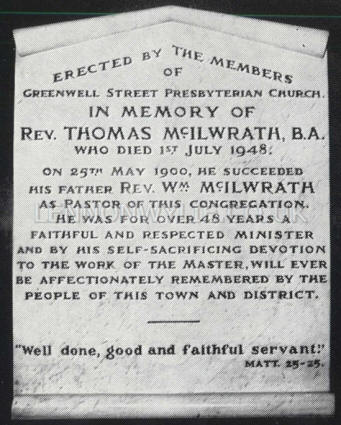 Erected by the Members of Greenwell Street Presbyterian Church
In Loving Memory of Rhoda J. A. Russell, who died 20th September 1944
The sister of Rev. Thomas McIlwrath, B.A.
Erected by the Members of Greenwell Street Presbyterian Church
In Memory of Rev. Thomas McIlwrath, B.A., who died 1st July, 1948
On 25th May, 1900, he succeeded his Father Rev. Wm. McIlwrath as Pastor of this congregation


Kirk Session 1970
Seated: L. Scott (Clerk), H. Gibson, W. J. McNamara, D. Reid, Moderator, F. Cromie, W. Mitchell, R. Bailie
2nd Row: S. McCauley, J. Lemon, G. R. Woods, G. Ashmore, J. Wright, W. J. Best, G. L. Stewart, T. Maddock
Third Row: J. W. Russell, H. Turney, T. M. Shaw, G. Wallace
Back Row: S. Mawhinney, W. Allen, J. Auld, W. K. McMorran
Also members: R. Lockhart, M. Moss, F. Simpson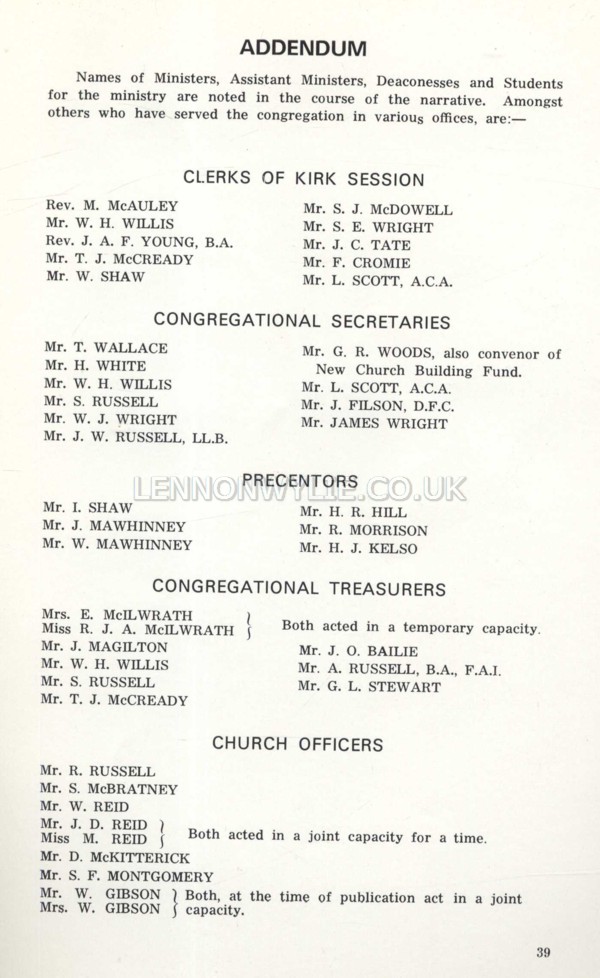 ADDENDUM
Names of Ministers, Assistant Ministers, Deaconesses and Students for the ministry are noted in the course of the narrative. Amongst others who have served the congregation in various offices, are:-
CLERKS OF KIRK SESSION
Rev. M. McAuley; Mr. W. H. Willis; Rev. J. A. F. Young, B.A.; Mr. T. J. McCready; Mr. W. Shaw; Mr. S. J. McDowell; Mr. S. E. Wright; Mr. J. C. Tate; Mr. F. Cromie; Mr. L. Scott, A.C.A.
CONGREGATIONAL SECRETARIES
Mr. T. Wallace; Mr. G. R. Woods, also convenor of New Church Building Fund; Mr. H. White; Mr. W. H. Willis; Mr. S. Russell; Mr. W. J. Wright; Mr. J. W. Russell, LL.B.; Mr. L. Scott, A.C.A.; Mr. J. Filson, D.F.C.; Mr. James Wright
PRECENTORS
Mr. I. Shaw; Mr. J. Mawhinney; Mr. W. Mawhinney; Mr. H. R. Hill; Mr. R. Morrison; Mr. H. J. Kelso
CONGREGATIONAL TREASURERS
Mr. E. McIlwrath - Miss R. J. A. McIlwrath} both acted in a temporary capacity; Mr. J. Magilton; Mr. W. H. Willis; Mr. S. Russell; Mr. T. J. McCready; Mr. J. O. Bailie; Mr. A. Russell, B.A., F.A.I.; Mr. G. L. Stewart
CHURCH OFFICERS
Mr. R. Russell; Mr. S. McBratney; Mr. W. Reid; Mr. J. D. Reid - Miss M. Reid} both acted in a joint capacity for a time; Mr. D. McKitterick; Mr. S. F. Montgomery; Mr. W. Gibson - Mrs. W. Gibson} Both, at the time of publication act in a joint capacity
+++++++++++++++++++++++++++++++++
ANTRIM COUNTY COUNCIL - 1900-1901
General Information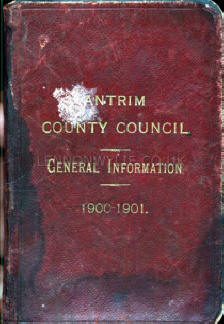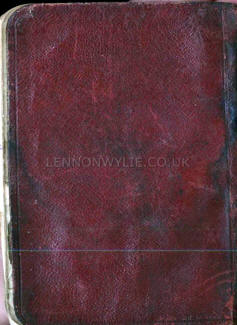 James McSparran, Cushedall







Council Members - Standing Orders - Committees








Committees continued - County Council Officers - Rate Collectors - Rates - Index
+++++++++++++++++++++++++++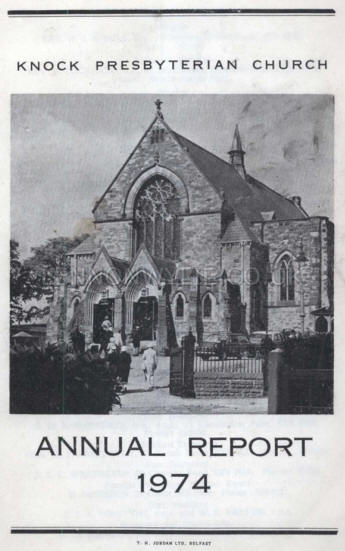 Knock Presbyterian Church Annual Report 1974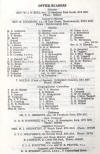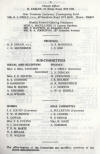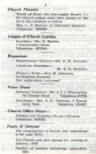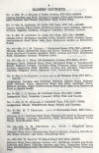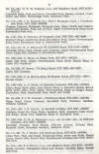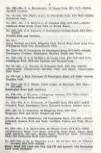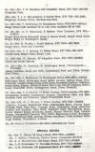 Office-Bearers - Session - Congregational Committee - Facts of Interest - Elders' Districts








Sunday Schools - Church Choirs - [Baptisms 1974 - Deaths 1974 - see below] - List of Organisations - List of Contributors








List of Contributors continued....







List of Contributors continued....







List of Contributors continued....
BAPTISMS 1974
William Neil Cochran
Claire Victoria Rainey
Karen Frances Simpson
Pauline Ann Taggart
Alastair Thompson Carse
Edith Christine Hilliard
Mark Lindsay Hopkins
Naomi Lewis Welsh
Colin Robert Thomas Mountstephen
Michael Thomas Gray
Gary Preston
Julia Hill
Ian Kenneth Masterson
Tracey Catherine Stothers
Jennifer Ruth McNamara
Gregory Stanley Brown
David Thompson-Steele
Nicholas Kennedy Wells
Cherilyn Anthony
Philip John Harvey Sloper
Alan John Gardner
Keith Robert Gardner
Andrew James Douglas Harkness
Sarah Adeline Scofield
52 Sydenham Avenue
17 Fernmore Avenue, Bangor
190 King's Road
1 Earlswood Road
105 Princess Gardens, Holywood
23 King's Drive
18 Dalton Park, Comber
208 Barnett's Road
21 Kensington Gardens South
58 Sandhill Gardens
61 Abbey Park
1 Clara Road
35 Glenview Avenue
28 Clarawood Park
4 Ardgreenan Mount
153 King's Road
49 Casaeldona Park
31 Knockvale Park
38 Richhill Park
23 New Road, Whitechapel, London, E1
20 Ormiston Park
20 Ormiston Park
12 Kensington Park
4 Dover Place, Bath, Co. of Avon
DEATHS 1974
Mrs. A. D. Patterson
Mr. W. J. Press, sen.
Miss M. Archer
Mrs. L. A. Annesley
Mr. James Etherson
Mr. Hugh Nelson
Mrs. S. A. (Lillian) Cranch
Mrs. E. Hamilton
Mr. A. Wilson
Mr. A. C. Burnett
Mrs. C. Scott
Mr. J. R. Ralph
Mr. R. J. Withers
Mrs. Sara Thompson
Mrs. M. Aiken
Mrs. May Simpson
Mrs. Christian
Mr. W. J. Kinnear
Mr. H. D. Watson
Mrs. E. McIlveen
Mr. H. Thompson
Mrs. Sarah Glasgow
Mr. H. McConkey
Mrs. A. Musgrave
Mrs. F. Reid
Miss Morton
Mr. John Watterson
Mr. Philip Jordan
Mrs. C. Bryce
Mr. W. Conn
Mrs. Bacon
Mr. Neil Sheals
Mr. D. C. Aiken
Mrs. Fletcher, sen.
Mt. J. Simpson
Mr. W. Stevenson
Mrs. Florence McConnell
Mr. W. Reid
Mrs. Isabel Collins
17 Gortin Park
63 Knockvale Park
Owen Varra, Knock Road
47 Knockvale Park
9 Green Road
1 Kensington Road
83 Sandown Road
Towell House
114 King's Road
36 Cabin Hill Park
92 Barnett's Road
18 Clonlee Drive
76 Kingsway Park
21 Cyprus Avenue
3 Castleview Road
5 Earlswood Park
447 Upper Newtownards Road
128a Orby Drive
41 King's Road
73 Knockvale Park
114 Kensington Road
24 Ormiston Park
33 Knockvale Park
4 Ormiston Park
1 Knockmount Park
12 Gortland Avenue
266d King's Road
34 King's Road
8 King's Park
6 Cabin Hill Park
26 Knockdene Park South
11 Ascot Gardens
55 Cabin Hill Gardens
47 Cherryvalley Park
5 Earlswood Park
32 Ormiston Crescent
4 Knock Road
13 King's Brae
144 Abbey Park
++++++++++++++++++++++++++++
UP BYE BALLADS
by Will Carew







Gangin' Up Bye - The Whin Bush - The Auld Red Cart - Carrowdore Kate







Carrowdore Kate continued - McCready's Call - Crossin' The Sound* - The Baker's Man - Fisher Boy Brave









Fisher Boy Brave continued - My Laddie in the Mornin' - Johnny Grumps - Sing, Bonnie Bird - When Daddy to the Town Has Gone - The Six Road Ends - Christmas Eve









Christmas Eve continued - The Bonnie Birdie - Halloweve - Jacky Frost Has Come Again - The Auld Hame - For Someone That Is Far From Me









For Someone That Is Far From Me continued - Sweet Mary Was A-Rakin' - The Voice By The Fire - The Point to Point Races - Absence - Somebody! Somebody! Somebody! - Billy Blow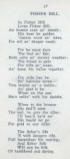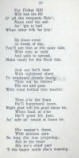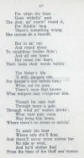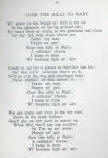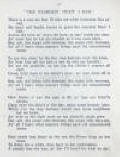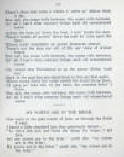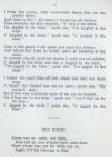 Fisher Bill - Over The Hills To Mary - The Neardest Frien' I Had - My Yowes Are In The Briar - Red Robin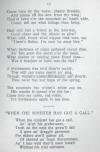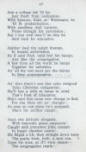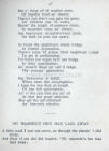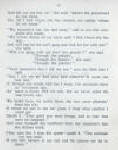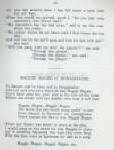 Red Robin continued - When The Minister Has Got A Call - My Mammie's Hen Has Laid Away - Maggie Magee O' Donaghadee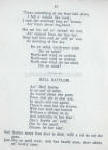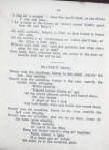 The North-East Wind - Bell Rattler - Reaper's Song


* - The Sound between Donaghadee and the large Copeland Island