Not All Stories Are Complete










1 2 3 4 5 6 7 8
1) Marriage Made Easy - Miss Ellen Jewell and her Mother. "Hired Furniture"
2) 1908 Estate of Robert Kidd, 1, 3 Bain's Place, Belfast Plaintiff Samuel A. Kelly & Defendant George Betty Kidd; Jane Davis, grocer, Letterkenny, Deceased; Watson v. Samuel Ballantine; Boyle v. Armagh County Council 18/11/08
3) 18/11/08 Patrick Martin, boot maker, Merrion v. Dublin United Tramways Company (Dalkey Tramcar Incident); Nisi Prius Court Dublin Probate Suit Mrs. Jane Geraghty, wife of Michael v. Jas. Gordon and his mother Eliza, husband Patrick, Clanbrassil Street, Dublin who died 27th September 1906 18/11/08
4) Court of Appeal, Marcus v. Barbour (incomplete); M'Tear & Co. Ltd.; 23/11/08 John Lyle v. Isabella Smyth, Ballyholme, Bangor; 20/10/08 Samuel Kelly v. George Betty Kidd
5) Vacation Sittings, 29/9/08 Dublin, Tuesday, An Action Beneath the Dignity of the Court Guy v. Aiken, Irvinestown; Matthew Good, Amerley, Brighton Avenue, Monkstown v. National Telephone Co. Ltd.; Thomas Fitzgerald's Trusts, Peter Blyth; 19/6/11 Wm. Tempest, Dundalk v. Helys, Ltd., Dublin re "The Irish Motorist's Hand Book 1911" & "The Irish Motor Directory and Motorist's Annual"; A Carrickfergus Slander Action Charles McFerran Legg v. James B. Craig 1906
6) 14/7/08 Young v. Rev. J. McC. Cromie, Presbyterian minister, Kilraught, Ballymoney
7) unknown, continuation of another case, no names
8) 28/2/08 Nisi Prius Court, Action Against Belfast Stockbrokers Jay v. Johnson, Mahony & Co., Belfast; 22/6/09 Duffy v. Lennon (McNally) Ballybay (incomplete)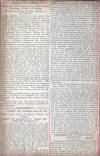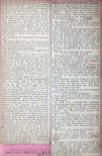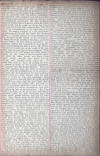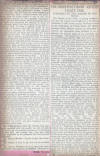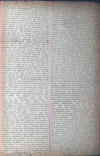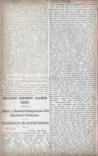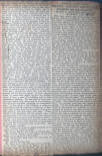 1 2 3 4 5 6 7 8
1) 17/4/05 Court of Appeal In the matter of Wm. Magee, A Bankrupt Castlebellingham Brewery, Glenarm; 20/1/06 James H. Leeks, a bankrupt, 13 Suffolk Street, Dublin, jeweller; 26/3/01 Recovery of a Bankrupts Property Patrick Sherlock, Collen, County Louth (continued on 2)
2) Belfast Bankruptcy Court 20/6/10 Thomas Whitla, shoe maker, Portadown; Daniel Burns, publican and stevedore, Belfast; David Cumming, grocer, Ballymena; E. G. Bell, publican and farmer, Moira
3) 17/12/02 Solicitors at Law, The Judgment Joseph Dudley v. R. Keating Clay, Miss Lily Arnott, Mr. Rogers (continued on 4 & 5)
5) Chancery Division 16th December 1902 The Mountpottinger Ancient Lights' Case (continued on 6 & 7 & 8)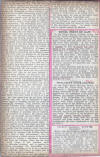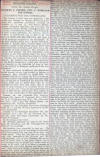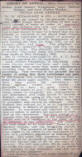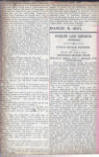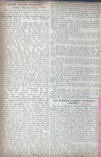 1 2 3 4 5 6 7 8
1) (continued from 8 above); 3/4/07 Novel Point of Law Miss Florence Wilson v. Carnley Breach of Promise; 3/4/07 Instalment Order Granted W. J. McCormick, Donegall Street, Belfast v. Lieutenant H. F. Hopkinson, R.N., Ballycastle; Leuria, Appellants; Berwitz, Henry & Bessie, Belfast Recorder, Augustus Berwitz
2 & 6) March 1905 Belfast Assizes Record Court, McGowan & Ingram Ltd. v. V. Hamilton & others, against Alexander Hamilton, tea merchant, 15 Corporation Street & John Stevenson, tea merchant, Oxford Street & William H. McLean, butter merchant, 61 Victoria Street, William J. Agnew, baker, Antrim Road
3) 24th February 1903 Court of Appeal, Cycle Case Appeal, W. R. McTaggart & Co. v. Howard
4 & 5) unknown
6) (see also 2 above)
7) McGowan & Ingram continued, see above; 15/3/06 John Beck, Appellant, Margaret McLeery, Respondent Child Maintenance; 13/1/02 Lizzie McCart, domestic servant, Larne v. McFall, farmer; Duncan, Alderdice & Co. v. Boyce
8) 21/6/07 Action Against Solicitors Henry Herbert North v. Thomas T. Mecredy & Sons, John North 1899, Augusta Sterne Died 28th April 1906; 21/6/07 £550 Damages Against a Tramway Company William Hugh Taylor v. Dublin United Tramways Co.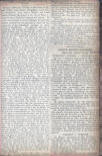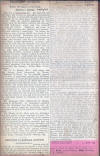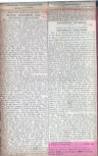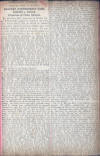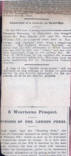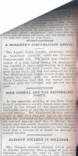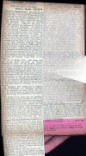 1 2 3 4 5 6 7 8
1) 13/1/02 Doctors Fees For Attendance in Court Nolan v. Great Northern Railway Co., Enniskillen; 20/12/04 King's Bench Division Pickburn Ltd. v. Charles & Co.; Robert Parsons v. Thomas Henry Corbett, Ann Street
2) 20/12/06 Chancery Division Acheson v. James Shields, Sand Quay; 21/6/09 Alleged Contempt of Court Leavy v. William Crilly (continued on 3)
3) 11/2/07 Belfast Attachment Case, John Acheson v. James Shiels; 1/1/07 Shields v. Acheson (continued on 4)
4 & 8) Acheson v. Shiels 19/3/07
5) Resignation of Mr. Arthur Priestley; Electric Tram Runs into an Ambulance, Wm. Young, miner, Glasgow; Wrecking a Mission Hall, William Dennis Willis, Suffolk farmer, The Tramp Preachers; Workmen's Compensation Appeal; Cork Council and the Nationalist Party
6) Committal of a Lunatic at Banbridge, Margaret Kennedy, Ballyshiel, Bernard Kennedy
7) repeat
8) Shiels extra info at bottom (continued below at 1)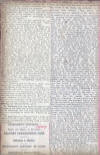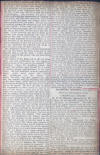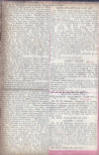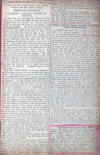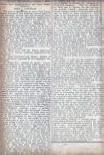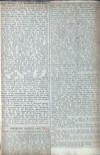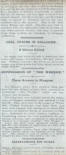 1 2 3 4 5 6 7 8
1) Shiels continued
2) Shiels continued; 13/1/02 Chancery Division, Austin Cornwall, wife Margaret, Bray v. Arthur Hill Coates, Royal Terrace, Belfast
3) 13/1/02 Isabella Cockroft, Newtownards v. Robert Cockroft, telegraph clerk, Belfast Child Custody; Mary Kane, a minor, suing by Elizabeth Kane, her mother and Settled Land Act, father Dr. John Kane, Larne; 13/1/02 James Scott, Dunluce Avenue v. Wm. J. Brown; Whiteabbey Bleaching Co. v. Boal; Miss Sarah Annett v. Henry Spears Boyd, Breach of Promise to Marry
4) 18/1/08? Thomas K. Harbison, farmer and grocer, Portadown v. County Council of Armagh; 9/5/07 Corken v. Antrim County Council and Lisburn Urban District Council, malicious burning of two houses in Bow Street, Lisburn; 9/11/05 Belfast Merchant Sued
5) 6/3/02 Henry Boyd v. William Stewart, school master Bloomfield National School, Belfast
6) July 1906 Joseph Worth v. J. R. Moorhead and B. Webb
7) 8/2/16 King's Bench Division Margaret Gingles, Station Road, Larne v. Catherine Gingles, her sister-in-law, Larne, residing in Dundalk, John Gingles, spirit merchant died Larne 20th April 1913, his father William Gingles died on 7th February 1888, his wife Agnes Gingles died in 1899, Dora Crawford died 29th December 1915?
8) Coal Trains in Collision, Driver Killed, Caeharris, Dowlais, William Connolly; Suppression of "The Workers" Three Arrests in Glasgow, Walter Bell, William Gallagher & John Muir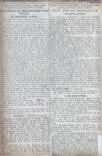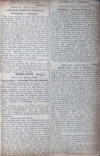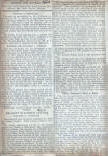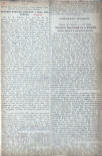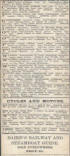 1 2 3 4 5 6 7 8
1) Extension of the Belfast Post Office, An Important Appeal; 20/12/04 Palmer & McMullen, Portaferry v. George Flack, shipbroker, Belfast; 20/12/06 Post Office Gratuities Edward Wallace Timothy v. Day; Belfast Appeal John S. Moore; 9/11/05 Signing a Promissory Note Arthur Kelly, Mullabawn, Co. Armagh v. Anne J. Dawson, Ballymacwarde, Co. Antrim
2) 23/6/08 Belfast Harbour Contract McNaughton v. McConnell; 14/7/08 Record Court, Young & James J. Hyde, linen merchants, Bedford Street v. Banbridge Weaving Co.; 12/2/09 Robert J. Armstrong v. Charlotte Dickson Executors, Alexander Crawford, Charlotte Crawford; 27/7/09 Henry Todd v. Rev. A. MacAfee, John G. Todd, Omagh died February 1903
3) 17/1/06 Clynes v. Suffern, Slander; Rachel Brownlee, Cambrai Street v. Pierce, Constable R.I.C., stationed at Bailieborough; 18/1/06 Belfast Slander Action - Edward Clynes v. Elizabeth Suffern, Crumlin Road; Kelly, Deceased, Samuel Kelly v. Robt. Kidd, Bain's Place, Belfast
4) 21/6/07 Belfast Banking Co. v. Hill and Others, Margaret Brown, 127 Belmont Road; Alleged Pollution of a Stream, Lisnaskea Society Thomas Maguire, Drumlaw, Co. Fermanagh, J. Porter Porter, T. S. Porter
5) 1908 Adam K. Bell, 31/33 Everton Street, Belfast Auction
6) Apartments to Rent & Wanted & Cycles and Motors
7) Legal Notice Charles Flukes and Alfred Ernest Masters, 2 Woodstock Street, London
8) Articles for sale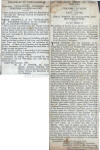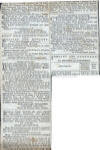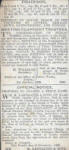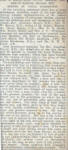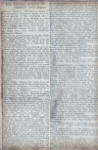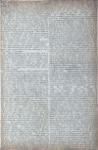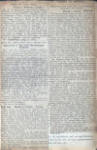 1 2 3 4 5 6 7 8
1) Mr. Thomas Clarke premises sold and let; Estate of Sarah Jane Moreland/Collins, a minor (by James C. Allardice, her guardian ad litem) and Sophia Moreland, widow, Chapel Lane, Mill Street, Belfast etc.
2) random
3) Appointing Trustees Drainage and Navigation (Ireland) Acts; Proposal to Change a Ship's Name, Glenariff, of Belfast, to Princess Ena
4) Seaver Memorial Window
5 & 6 & 7) 5/2/03 Belfast Breach of Promise Case Dublin. Miss Clendinning, nurse, Dr. Byers, Belfast
7) 24/7/07 Dublin Solicitor Struck off the Rolls re James B. Ross, 25 Chancery Street, Annie Ryan, 35 Hardwicke Street, Dublin; 21/6/07 Enniskillen Libel Action Smith v. Trimble
8) 26/6/07 Lucinda McCune, deceased, formerly of Tanderagee, Co. Armagh v. John & Mary McKeown, Ballyvarley, Banbridge; Coyle & Co. v. The State Fire Insurance Co.; 6/11/06 Robert Martin Cahoon v. John & James M. Cahoon, watchmakers, Donegall Place, Belfast; 19/12/06 Watson v. Porter Slander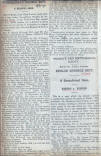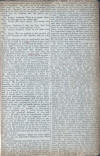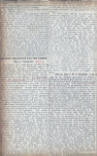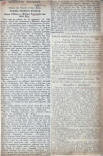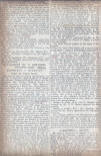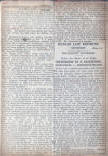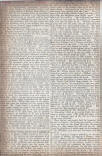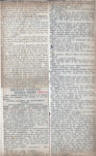 1 2 3 4 5 6 7 8
1 & 2) 1/1/07 Barrister's Divorce Suit, A Painful Case, Morgan Byrne v. Edith Lawlor, Richard McDowell, Dublin, Fanny Kavanagh; 11/1/09 Dublin Divorce Suit, Shenstone John Bishop, Merrion Square v. Ethel Molly Bishop, Surgeon John S. McArdle, 72 Merrion Square South
2) 9/5/07 Resident Magistrate and the Farmer, Christopher Weir, farmer, Ballybrittas, Kildare v. V. S. Vesey Fitzgerald, resident magistrate Kildare, false arrest and imprisonment
3) 7/06 John A. Hoy v. W. J. Reynolds
4) 19/3/09 Tyrone Priest's Estate, Susan O'Brien v. William Reynolds and John Hoy; 16th December 1902 John Cunningham v. Wm. Mullan; 16th December 1902 Sarah Collins, 7 Needham Street, Newry v. Redmond & Co., Newry
5) 16/12/02 W. J. Radcliffe Steamship Co. Ltd. v. James Gallagher; 16/12/02 Northern Probate Case E. A. Harbison wife of late T. J. Harbison, solicitor, Cookstown v. Thomas Kiernan, Dublin, Mrs. Alicia Conway, deceased died March 6th, 1902; Caroline E. Phillips v. Great Northern Railway; Carmichael v. Creary
6) 16/12/02 Barr & Truesdale Ltd.; 26/12/04 John Shorten, 160 North Street v. Joseph Freeman, 147 Donegall Street; July 1906 Ownership of a Racehorse James Carruthers, Officer, R.A., resident at Barracks, Kildare v. Henry H. Fetherstonhaugh, horse trainer, Ruanbeg, Kildare
7 & 8) 15/1/00 Victor Henry Coates, engineer, Donnybrook, Annadale v. Annie Clarke, widow, Lindisfarne & William James Clarke, bank official, Bangor
8) 28/3/06 Appeal Against an Investment Society, Patriotic Investment Society Ltd.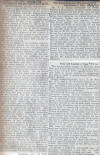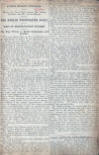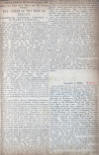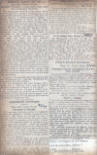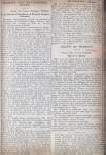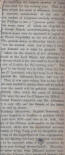 1 2 3 4 5 6 7 8
1) 17/3/09 Accident to Bangor Bather Con Fegan, Castle Street, Belfast v. Bangor Urban District Council; 18/3/09 National Mutual Life Association of Australasia v. James Guthrie Dick, engineer, 19-21 York Street, Belfast; 23/3/09 Elizabeth Jane Scott and Robert Browne as executors for J. Scott v. George Tate, rent agent for Foundry Street house
2) 1/1/07 Dublin Corporation Audit King (Jas. W. Drury) v. Dublin Corporation and Another
3) 21/6/07 Bankruptcy County Cork Case In Re Tristram Curry; 24/9/06 In re Nathan Rapaport, draper, York Street & Old Lodge Road (Marion, Louis, Isadore Rapaport, trustees); 19/12/06 McGowan & Ingram Ltd. v. Northern Milling Co. Ltd.
4) 28/6/01 Northmoor Steamship Co. v. Harland & Wolff Ltd.; 9/5/07 T. J. Campbell v. William & Philip Willis, Windsor Dairy Co., Belfast
5) 20/1/06 Robert Ritchie v. John Malcolm and Rev. Charles Hunter, James Ritchie, Ballyhackamore, retired head constable R.I.C., Bangor; 15/1/09 Alexander v. Curragh, property at Saintfield; 16/12/06 Johnston, Deceased, Moncrieff v. Elizabeth & Francis Johnston, Royal Avenue, Mathew Campbell, Ballylusk, Ballymoney; 23/6/08 In Re Robert John Ervine an Infant, lands at Cappagh, Banbridge; 7/6/06 Compagina Naviere Viscongada v. R. & H. Hall Ltd.; Ansell v. F. W. Dobbin
6) Probate and Matrimonial Court In the matter of the Estate of Samuel Langtry, boot maker, Wellington Place, bachelor and intestate, Deceased 17th ult.; 28/6/10 Re Alfred Hull, died January 1910 on a voyage from Belfast to Ardrossan, wife Mary Elizabeth Hull, Lisburn; 15/11/09 Kate Byrne, Corcreagh, Co. Louth, widow of v. Hugh Byrne, deceased, Bernard Byrne, brother of deceased
7) Joseph Renals, Alderman Besley, Halliday Macartney
8) blah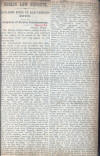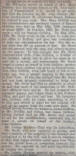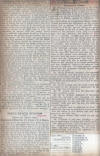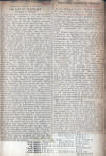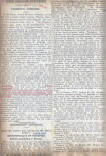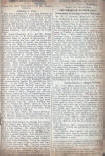 1 2 3 4 5 6 7 8
1) Horse and Cart?
2 & 4) 14/12/06 Dublin Law Reports, Building Sites on Shaftesbury Estate
3) In the Goods of Samuel Gribbin, Deceased 12th May 1894, Mrs. Mary Gribbin, John Gribbin, Pennsylvania, U.S.
4) 20/1/09 King's Bench Division, Executors of Most Rev. Dr. Henry v. P. J. Magee; 18/5/08 Hanmore & Co. v. Preece
5) 20/1/09 The Law of "Hotch-Pot" Theresa Preston, deceased, twice married, Reid, 2 daughters, Marion, Augusta v. Augusta Greene; 22/10/08 Irishman's Application Refused, Trademark, Shamrock, McGlennon
6) 11/6/09 Libel Decision Reversed John Jones & Sons, Ltd. v. Financial Times, Ltd.; 12/6/09 Responsibility of Trustees Sadlier and Gloster v. William G. Burton, Rev. James Fitzgibbon MacMahon, Pallas, Co. Limerick, Blanche MacMahon
7) 12/6/09 Richard & Thomas Johnston, fishermen v. Andrew King, water bailiff, Lough Neagh, residing at Toomebridge; 23/3/10 American Divorce Case, Belfast Witnesses Reid v. Reid; 23/3/10 James Devine v. Harris
8) bits n pieces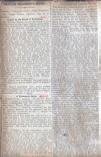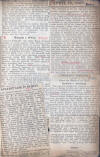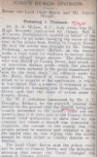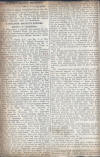 1 2 3 4 5 6 7 8
1) 14/12/10 Andrew Phillips v. Lieutenant Reginald H. Leland, Rifle Brigade, damages
2 & 3) 4/6/07 Board of Guardians Appeal; 4/6/07 Workman's Claim, Richard Girvin, labourer, Woodstock Road; 13/1/09 John & Robert Archbold, farmers, Ballylagan, Co. Derry sued William Ellison Macartney, High Sheriff, Thomas Francis Heggarty
3) 11/11/08 Samuel Whiteside v. John McIlroy, Michael Hughes, Edenmore, 133 Cavehill Road; 30/1/11Belfast Cases in Dublin Harper v. Armstrong, William Girvin, grocer, died 28th February 1909; 15/4/07 Malicious Injury Claim Dr. Flood; 6/5/07 Crawford v. Robert Armstrong (see also 6)
4) 19/6/11 George Pickering v. Thomson
5) Wanted & Lost
6) 6/5/07 Crawford v. Robert Armstrong; Weir v. Weir
7) Teresa Smyth, Legananny, Banbridge v. Patrick Daniel Savage & Patrick McMullen, executors of Owen McMullen, deceased, Rathfriland
8) 17/11/08 Question of Jurisdiction, Jas. Hayes, 313 Shankill Road









1 2 3 4 5 6 7 8
1 & 2) 1909 Sequel to a Knock Tragedy, George Edward Robinson, Maria Robinson Buckle, Knock; 20/1/09 National Telephone Co. Ltd. v. Wm. J. Andrews, 150 Shankill Road, Belfast; 20/1/09 John J. Ross, veterinary surgeon, 26/28 May Street v. Gallagher; 20/1/09 Eleanor Ryan, school mistress, Longford House School, Antrim Road v. Robert Diamond, 46 Donegall Street
2) Quarter Sessions, Coleraine 20/1/09 What is a Village? Hugh Lyle Smyth, D.L.
3 & 4) 19/1/09 The Law and Motorists, Belfast Man Defendant, Magistrates' Decision Reversed, Robert Campbell Robb
4) An Interpleader Case 1909 John Green, 227, 229 Antrim Road, flesher sued Messrs. Hunter, Bell & Co. Ltd., 4 Queen Street, warehousemen
5 & 6) 30/7/09 Special Jury Records, Action by a German Lady, Ann Ophale, 6 College Gardens v. Provincial Bank of Ireland, Ltd., Friedrich Graf, Berlitz School, Belfast
7 & 8) 28/7/09 George Paton v. R. A. Kyle & Co., Frank Heggarty, John Fitzgerald, Vincent Byrne; 20/3/07 The Sinking of the Steamer Carrick, Mrs. E. Leadbetter, Duncairn Gardens, Belfast, widow of Captain Leadbetter, drowned 26th May 1906 as result of a collision, Carrick, Duke of Gordon, Ailsa Craig