James Salmon
date ~ 1874 Twenty seventh May. Canal Street, Newry.
child's name ~ James
sex ~ male
father ~ Thomas Salmon, Canal Street
mother ~ Jane Salmon formerly McGrath
father's profession ~ mechanic
when registered ~ Fifth June 1874
signature of registrar ~ Andrew McBride
info ~ 5 Susan Street, Belfast ~ Copy Cert No. 341 Office, Newry Union ~ Date, 19th February 1925
Registered in District of Newry No.1 ~ In the Union of Newry ~ in the County of Armagh and Down
Occupants of 5 Susan Street according to Belfast Street Directories
1907-10
Susan Street
15. Salmon, Jas, rivetter
1914
Susan Street
11. Salmon, Edward, plater
1918-23-25-30-31-40-41-42-43-45-48
Susan Street
5. Salmon, Jas., rivetter
1949-50
Susan Street
5. Salmon, Mrs.
1951
Susan Street
5. Salmon, Mrs. S.
1953
Susan Street
5. Salmon, Joseph, joiner
1954-57-59-60-61-65-67-68-70-71-72
Susan Street
5. Salmon, Edward, plater
1974-76-77-81
Susan Street
5. Salmon, Margaret
~~~~~~~~~~~~~~~~~~~~~~~~~~~~~~~~~~~~


Philip Vincent Mooney
Baptism Certificate - Holy Family Catholic Church, Newington, Belfast
Registered Date of Birth - 20th November 1911
Registered Date of Baptism - 26th November 1911
Name of Father - William Mooney; Name of Mother - Elizabeth McGerald
Name of Sponsors - James McGerald; Mary McAfee
By Whom Ceremony was performed: Rev. D. J. McWilliams
Copied from Baptismal Register on 15th September 1928 by Rev. D. McCarton?
~~~~~~~~~~~~~~~~~~~~~~~~~~~~~~~~~~~~


John Leslie Bidwell
Camberwell, 1917, Peckham South, County of London
12th November 1916 50 Victoria Road, John Leslie, Boy, Ralph Leedon Bidwell, Edith Gertrude Bidwell formerly Tyrrell, Newspaper Reporter, date for this copy looks like 31st March 1920?
~~~~~~~~~~~~~~~~~~~~~~~~~~~~~~~~~~~~
~~~~~~~~~~~~~~~~~~~~~~~~~~~~~~~~~~~~


George Rowan CLICK to enlarge go to page
~~~~~~~~~~~~~~~~~~~~~~~~~~~~~~~~~~~~


Helena Sarah Farish go to page
~~~~~~~~~~~~~~~~~~~~~~~~~~~~~~~~~~~~


Jean Mary Farish go to page
~~~~~~~~~~~~~~~~~~~~~~~~~~~~~~~~~~~~


Farish Fagan marriage go to page
~~~~~~~~~~~~~~~~~~~~~~~~~~~~~~~~~~~~


'baby Babe.' birth
(photos)
1870 District Tandragee, Banbridge, Armagh
21st March Tamnavelton, Male (no name)
Father: Charles babe, Tamnavelton - Inspector of ?
Mother: Emily Babe formerly Finegan
Informant: Sarah Jane Hewitt, Clanroot
Registered 8th April, 1870 - Registrar Samuel K. Crawford M.D.
Copied 30th January 1901 by E. Wyly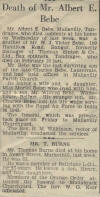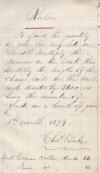 Death of Mr. Albert E. Bebe - Mr. Albert E. Bebe, Mullavilly, Tandragee, who died suddenly at his home on Wednesday of last week, was a brother of Mr. W. J. Victor Bebe, 109 Hamilton Road, Bangor, formerly manager of Thomas Sinton & Co. Ltd., flax spinners, Tandragee, who died on February 18 last. Mr. Bebe was the last surviving son of Charles Bebe, Laurelvale, and had held offices in Mullavilly Parish Church. He leaves a wife and daughter, Miss Muriel Bebe, who lived with him, and a son, Mr. Wilfred Bebe, Whitehouse, Belfast. His youngest son, Mr. Charles Bebe, lost his life while serving with the Royal Air Force in India in 1945. The funeral, which was private, took place on Friday to Mullavilly Churchyard. The Rev. R. M. Wilkinson, rector of Mullavilly, conducted the services.
Rule - 1st month 1879 Chas. Babe
~~~~~~~~~~~~~~~~~~~~~~~~~~~~~~~~~~~~



Henry - Lowe
go to page
Marriage Certificate - New Zealand, Copy of Register of Marriage by Officiating Minister 1927 Marriage in the District of Auckland
1927 1st April, Methodist Church, Devonport - William Lowe, 48, Linesman, Widower, 10th April 1910, Moate? Ireland, Samuel Lowe, Farmer, Francis Lowe, Jephson.
Mary Helena Henry, 36, Nurse, Spinster, Lossetts?, Ireland, Robert Henry, Farmer, Elizabeth Henry, Rorke.
Elizabeth M. Hutter, Mayer Hutter, Devonport
~~~~~~~~~~~~~~~~~~~~~~~~~~~~~~~~~~~~~~~~~~~~~~~~~~~~~~~~~~~~~~~
photos came with Babe Certificate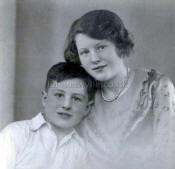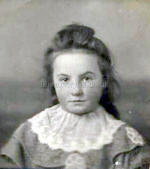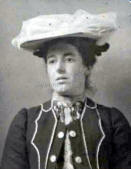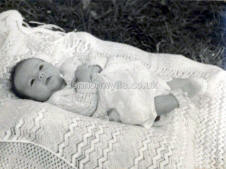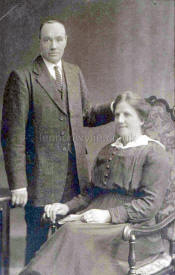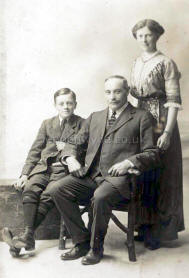 Portrush - Merdith & Lucy? Morrison with son Tom