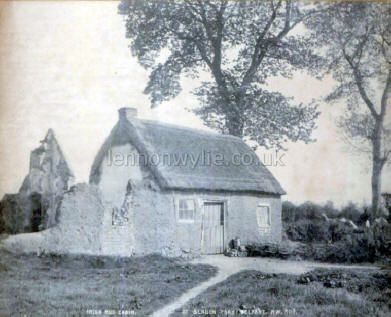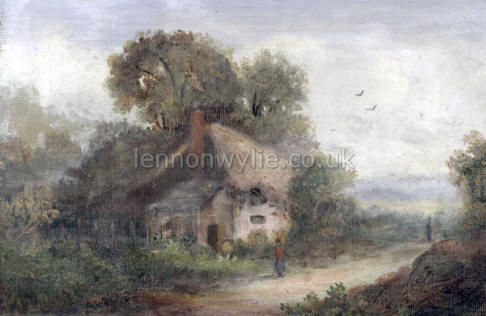 Irish Mud Cabin at Bladon Park, Belfast
The old village of Malone consisted mainly of mud-houses, and the cabin above was situate quite close to the gates of Bladon Park. It was the subject of much discussion prior to its demolition, as it was looked upon as spoiling the appearance of the fine villas on that portion of the Malone Road. 12th December 1910
~~~~~~~~~~






Is Dublin Different? (incomplete)







Sean O'Nolan 1st draft







Sean O'Nolan 2nd draft



only this one page




Abbey House, Waterford, 25th January 1953 J. Convery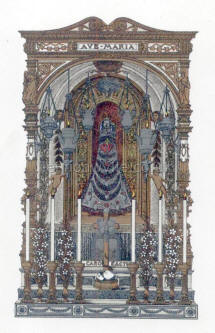 from Fr. H. O'Kane to Mary McAloney or McIldowey ?



Skibbereen
~~~~~~~~~~~~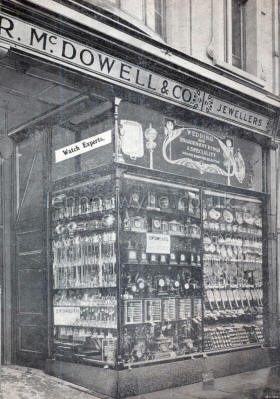 R. McDowell & Co. Jewellers
~~~~~~~~~~







William Kennedy Lodge No. 181 1919 & 1936 & 1947
Nathaniel Milligan Lodge No. 114 Ballymacarrett 1882
~~~~~~~~~~~



25th June 1975 from Lieutenant General Sir Frank King K.C.B. M.B.E. to Esdale Dowling, Esq., Managing Director Macnaughton Blair Ltd.
~~~~~~~~~~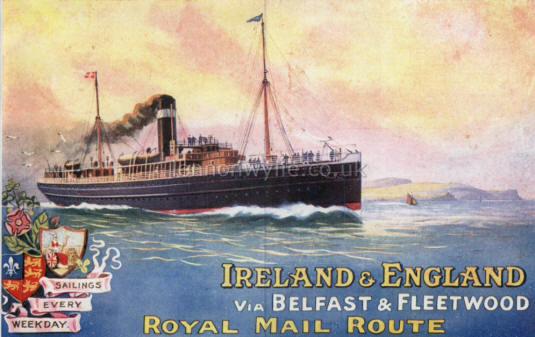 Ireland & England via Belfast & Fleetwood, Royal Mail Route
~~~~~~~~~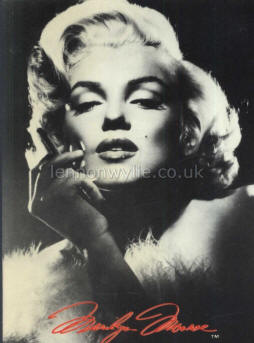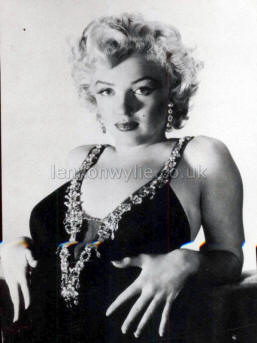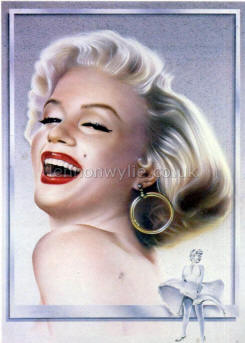 Marilyn Monroe on back Happy Birthday To Jeffrey Love Claire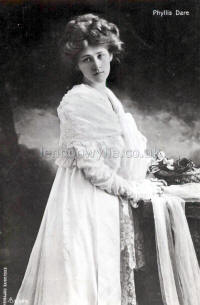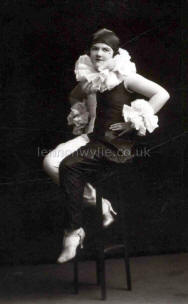 Phyllis Dare
~~~~~~~~~



In Memory of Mary McDowell who died 27th March 1853
Islandmagee R. ? S.
Where is she now the beautiful, The peerless, and the pure,
The silver bowl at which my soul, Too deeply - too secure
Drank all its wealth of happiness - Drank all its bliss and pain?
She's gone - she's gone while throbbeth on, This seared, this burning brain,
Whose blight is known to him alone, Who searcheth heart and rein;
Who peereth with an eye of fire, Through every secret vein.
Where is she now, our spirit's lamp, Through every cloud below,
Her sunny youth, - her heart of truth, Her brow of twilight snow;
Her cheek of summer loveliness, On which, as on a scroll,
Our eyes have read while there was shed, Each impulse of her soul, -
Her every thought, before she sought, Its lightenings to unroll -
For Heaven taught when Mary spoke - Sweet sainted May McDowell.
The midnight cloud in inkiness, Beside her hair was grey,
Its morning tip beside her lip, In paleness waned away;
Her eyes were vestal purity - Ah! Saviour sweet! those eyes -
When word or smile would light the while, The wandering or the wise;
And such to pass! - alas! alas! But though beyond the skies,
Wild through the desert of my soul, The memory of them flies!
Like to the prophet's gourd of old, Her beauties spread full soon,
To yield us dreams of softer beams, But wither e'er 'twas noon;
To teach our hearts the nothingness, Of all that's bright below,
To show what flowers have Heaven's bowers, For pilgrims when they go,
By grief refined to mingle mind, Where suns of holier glow,
Shine on - shine on without a shade, Where gourds celestial grow.
Oh God! our souls are sorrowful, Though bowing to thy right -
To mar or make, - to give or take, The worshipped of our sight;-
Yet oh! such depth of holiness, Through all this grief have we,
That from the tears, - the night of years, The Lord hath chosen me.
I would not range, or seek for change, Though fair the hopes might be -
No - not for countless world on worlds, Their crowns and sceptres free.
True - twice nine summers' blossoming, Her beauty scarce could tell,
Before the white of mortal blight, O'er all its glories fell -
True - when the death-psalm she had craved, Her spirit winged away,
Far from her side through dreams of pride, My hoping soul did stray;
Or from these rocks, grey ocean's flocks, Watched at their stormy play,
This heart, while thine, my Mary, burst, Wild in its joy as they.
Yes - true the earth was holy made, By clasping her its own,
Before I knew how true - how true, 'Twas mine to walk alone!
Lord, in thy love, the memory, Of those wild moments slay!
It freezes all within its thrall; It strains my soul with clay,
That should not tinge his garment-fringe, Whose holiest hope would stray,
To where our God-beloved one shines - Our Mary mourned to-day.
Ah! sorrow not, but if we must, While ours the path she trod,
'Tis well to know that righteous woe, More surely guides to God.
And oh! to feel, if mourn we must, Through dreams of death and dole,
The whiteness of her mother's life, Shone out through Mary's soul -
Shone forth - and led where'er it spread, From shackle, sand, and shoal;
Ah! well may e'en this anguish bless, That blessed word - McDowell.
~~~~~~~~~~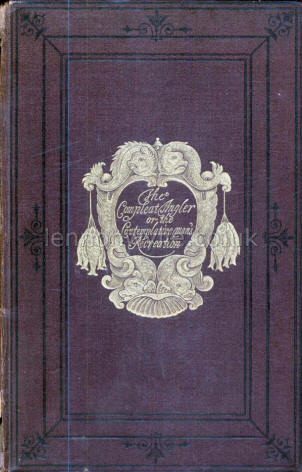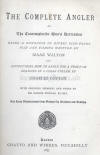 The Compleat Angler or the Contemplative man's Recreation - Izaak Walton, Charles Cotton
~~~~~~~~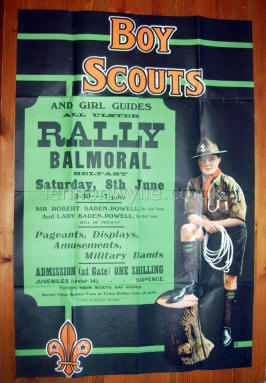 Boy Scouts and Girl Guides, All Ulster Rally, Balmoral, Belfast
8th June (no year)
~~~~~~~~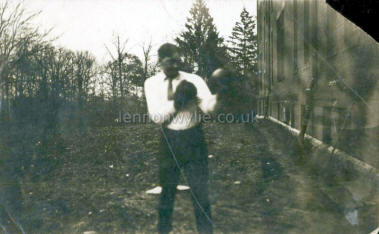 Willie?
~~~~~~~~~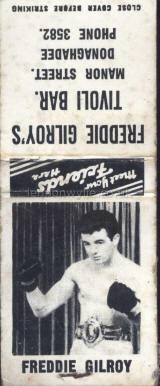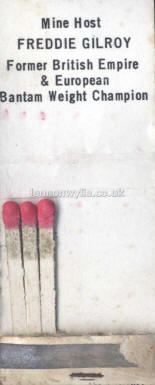 Freddie Gilroy's Tivoli Bar, Donaghadee
~~~~~~~~~~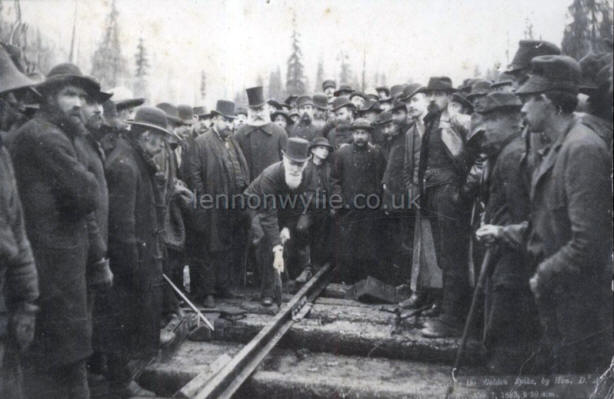 The Last Spike 1885 - A nebulous dream was a reality: an iron ribbon crossed Canada from sea to sea. Often following the footsteps of early explorers, nearly 3000 miles of steel rail pushed across vast prairies, cleft lofty mountain passes, twisted through canyons, and bridged a thousand streams. Here on November 7, 1885, a plain iron spike was driven by Donald Alexander Smith, wielding east to west. We salute Canadian Pacific Railway, the pioneers and railway builders, for bringing one hundred years of progress, prosperity, and unity across our Nation.
~~~~~~~~~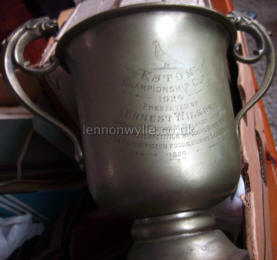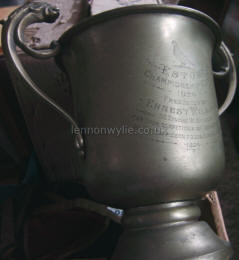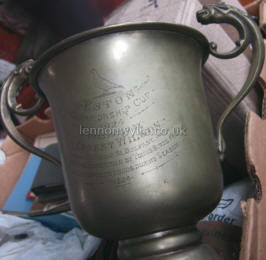 Eston Championship Cup 1924 Presented by Ernest Wilson, 90 Cromac Street, Belfast.
For open competition by Young Birds Fed On Eston Pigeon Foods During Season 1924
~~~~~~~~~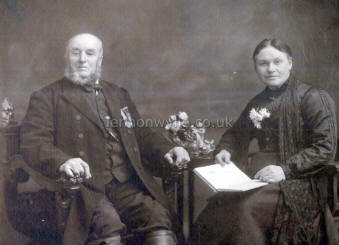 on back of all 3 photos - Mowatt
~~~~~~~~~



Clippings from The Northern Whig, Thursday, July 12, 1894
The Great Strike in America - Political Notes, London - The Eisteddfod at Carnarvon - The New Lord Chief Justice of England - St. Swithin's Rain
~~~~~~~~~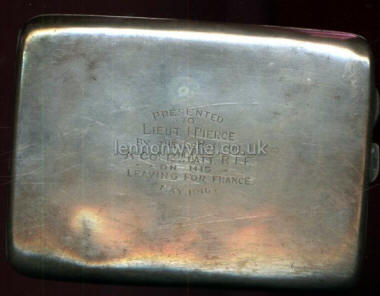 Silver Cigarette Case Presented to Lieut. I. Pierce, By the Sergts. of "A" Coy 12th Batt. R.I.F.
on His Leaving for France May 1916
~~~~~~~~~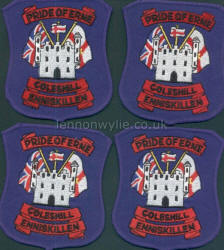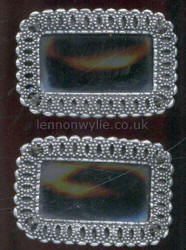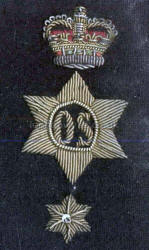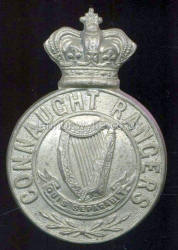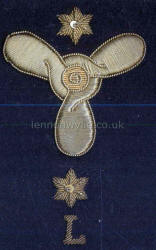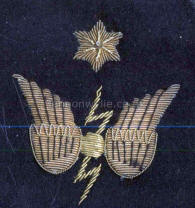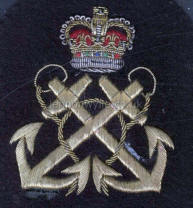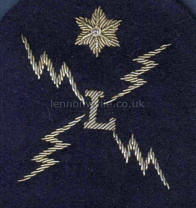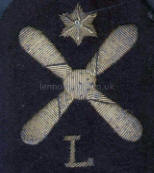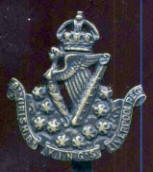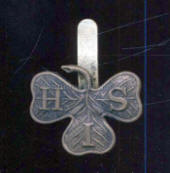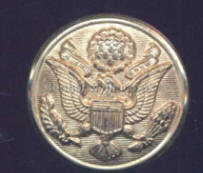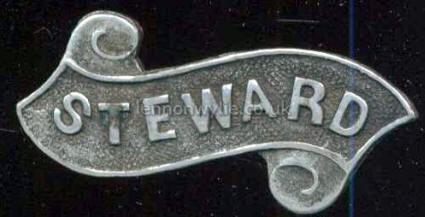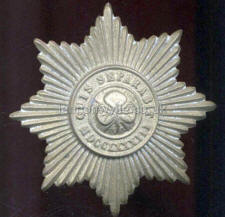 Assorted Pins, Badges and Buttons
~~~~~~~~~



R.U.C. Depot Enniskillen "E" Squad 20th June 1962
Cromie, Belshaw, Hayes, Cambell, McDevitt, Morton, McKee, Gilmore, Hetherington, Martin
Moffatt, Hillis, Chambers, Jenkins, Murray, Cairns, McClure, Carroll, Nelson, Gallager, Crozier
Johnston, McFarland, Robinson
~~~~~~~~