Invoices to Messrs. Dicksons & Co. Ltd., Dungannon, Co. Tyrone from
James Kenyon & Son Ltd., Derby Street Mills, Bury 20th July 1943; The Maine Works, Cullybackey, Co. Antrim 27th November 1935; M. Doniger Ltd., Carnarvon Street, Manchester 18th November 1938; Robert Stocks & Co. Ltd., Kirkcaldy 7th January 1936; Carreras Ltd., Arcadia Works, Hampstead Road, London April 1929; Hale, Martin & Co. Ltd., Balnamore Mills, Ballymoney 23rd March 1946; The Maine Works, Cullybackey, Co. Antrim 13th December 1935; Atherton Brothers, Ltd., Hanover Street Foundry, Preston November 1934










Invoices to Messrs. Dicksons & Co. Ltd., Dungannon, Co. Tyrone from
McCrum, Watson, Mercer Ltd., Milford, Armagh 23rd October 1935; James Walker & Co. Ltd., Queen's Square, Belfast 28th May 1935; to Mrs. Mary Courtney, 97 Broadway, Belfast from Crane & Sons Ltd., Crane Buildings, Liverpool 13th February 1947; Wm. McCullough & Co. Ltd., 8 East Bridge Street 28th June 1946; R. & J. Dick Ltd., 16 North Street, Belfast 2nd May 1935; David Brown & Son Ltd., Donaghmore, Tyrone 3rd March 1936; Henry Campbell & Co. Ltd., Belfast 16th April 1946; Henry Taylor & Sons Ltd., Brown Square Works 28th July 1936









Invoices to Messrs. Dicksons & Co. Ltd., Dungannon, Co. Tyrone from
Henry Taylor & Sons Ltd., Brown's Square Works, Belfast 10th July 1936; Kennedy & Morrison Ltd., 12 Library Street, Belfast 1st November 1935; Samuel McGredy & Son, Portadown, 10th April 1946; The General Electric Co. Ltd., Magnet House, Queen Street, Belfast 28th May 1936; The Maine Works, Cullybackey, Co. Antrim 26th June 1935; Alexander Riddell & Son Ltd., Great Victoria Street, Belfast 14th May 1935; The Maine Works, Cullybackey, Co. Antrim 18th February 1935; Graham & Heslip Ltd., 41 Franklin Street, Belfast 19th June 1935











Invoices to Messrs. Dicksons & Co. Ltd., Dungannon, Co. Tyrone from
Van Oppen & Co. Ltd., 16 Clarence Street, Belfast 15th March 1935; Tweedales & Smalley (1920) Ltd., Castleton, Manchester, 31st January 1936; The Maine Works, Cullybackey, Co. Antrim, 20th July 1935; Wm. E. Harbinson, 1 Garfield Chambers, Royal Avenue, Belfast; 3 x James Mackie & Sons Ltd., Albert Foundry, Belfast, 1st October 1935; Howorth Fielden Ltd., Clough Mill Picker Works, Walsden, 15th May 1935; Macarthur & Co. Ltd., 16 College Street, Belfast 4th April 1946
~~~~~~~~~~~~~~~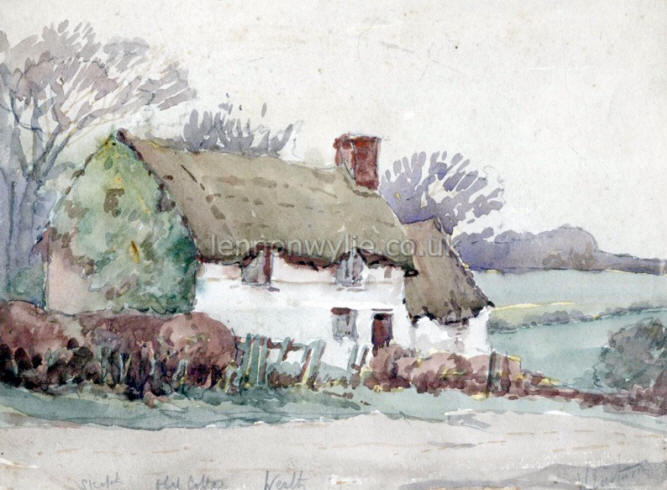 Sketch Mill or Hill Cottage, Weslt?
To Mr. & Mrs. Norman Reid, With Best Wishes for Christmas & a Happy & Prosperous New Year
from Walter Eastwood, The Studio, Lytham
~~~~~~~~~~~~~~~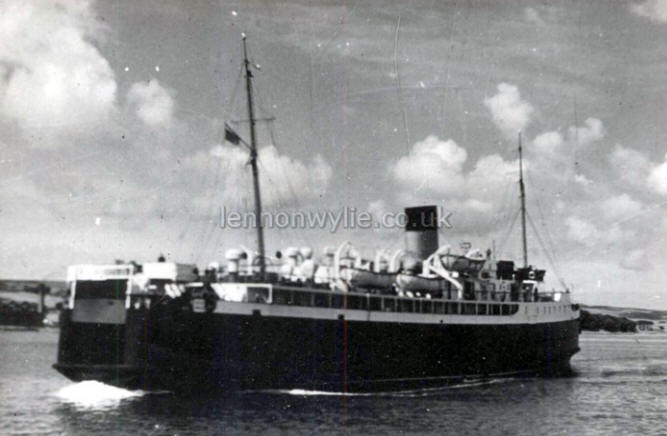 To Mother, Father, Valerie From Edgar, Princess Victoria (Sunk on 31st January 1953)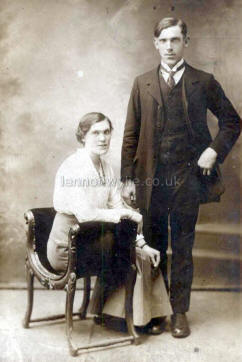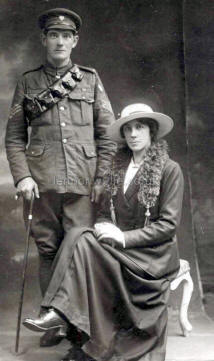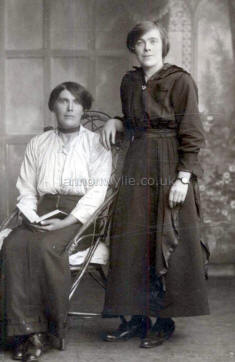 these 3 photos came with the Edgar photo above
~~~~~~~~~~~~~~~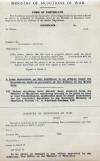 Ministry of Munitions of War - Reviews The Industrial Archaeology of Northern Ireland - B.S.A. Bicycles W. J. Chambers, Donegall Pass, Belfast - Bloomfield Bakery, Ltd., Connswater, Belfast
~~~~~~~~~~~~~


22nd December 1967 Postmark Armagh to The Lady Farnham, Farnham, Cavan M.G.A. - My Dear Lady Farnham, I send you a plant by Mr. Verschoyle which has as yet no name that I know of - The amount of it I got from the Bishop of Brisbane. He was travelling over his Diocese in Queensland, when his attention was attracted by a Mauh? (a Creeper) covering the branches of some trees, covered with large bunches of flowers like the Wisteria Sineuni?, only a flo? yellow. He afterwards saw it near a settlers hut with a few seed buds on. I asked him for one of the seeds & he said he had only a few & had given all away. However some time afterwards he sent me five seeds of the plant which had escaped from the packet & were among his papers. Veitch, thinks it may be a kind of Kenedria, I thought it to be a house? plant as Queensland is in the Tropics but Welsh, my gardener says the leaves fell off in the house? & he put it into mild heat - it may come from the higher land of Queenstown, & so require milder heat. I wish you success with it. Yours sincerely M. G. Armagh. We all join in wishing a Happy Christmas to you & Lord Farnham, Yours sincerely M. G. Armagh
~~~~~~~~~~~~~~~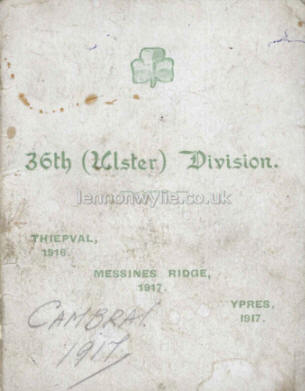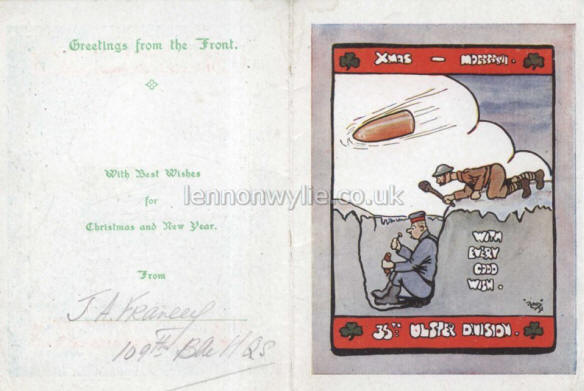 36th (Ulster) Division, Thiepval, 1916, Messines Ridge, 1917, Ypres, 1917, Cambrai 1917 - Greetings from the Front - With best wishes for Christmas and New Year from J. A. Francey, 109th Bde. H.Q.S.
~~~~~~~~~~~~~







1 2 3 4 5
1) 1917 24th October Miss Hazlet, Rockery Avenue, Portrush, Co. Antrim, Ireland
2) 1918 3rd April Postmark Broadstairs to Nurse Hezlet, Morden Hall, Mitcham, Surrey
3) 1918 25th October Postmark Oxford (??ed the Guns with War Bonds) to Mrs. Hezlet, Cromwell House, Old Marslin, Oxford
4) 1939 18th April Postmark Delhi G.P.O. to Mrs. R. K. Hezlet, Hôtel des Anglais, Carres A.M., France - The White Cottage, Woking, New England, Hill, West End
5) 1940 to Miss E. M. L. Hezlet, Rock Ryan, Portrush, Co. Antrim - Richards Wa????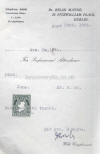 1 2 3 4 5 6 7
1) 1943 19th December Postmark Warminster, Wilts Miss Hezlet, Rock Ryan, Portrush, Co. Antrim, N. Ireland
2) 1944 30th November Postmark Aghadowey, Co. Londonderry to Mrs. Hezlet, Boragh House, Aghadowey, Co. Derry - Rev. Rogan's Furniture loaned by
3) 1946 22nd April Postmark Edinburgh to Pte. R. K. Hezlet, Royal (Dick) Veterinary College, Summerhall Place, Edinburgh - Defence Ribbon
4) 1946 16th June Postmark Ranikhet Almora India to Mrs. Hezlet, Boragh, Aghadowey, Co. Derry, N. Ireland
5) 1956 22nd June from Dr. Brian Mayne, 25 Fitzwilliam Place, Dublin to Mrs. Hazlett
6) 1956 11th December Postmark Mystic Conn./Aghadowey, Coleraine, Co. Derry to Captain & Mrs. A. R. Hezlet, Boragh House, Aghadowey, Co. L'Derry, N. Ireland/c/o 7 Hopefield Avenue, Portrush/Director's House, Royal Naval Staff College, Greenwich, London from A. Dempsey, R.F.D. #2 Mystic, Conn.
7) no date Postmark Micham to Mrs. E. M. Hezlet, Boragh, Aghadowey, Co. Derry, Ireland





1 2 3 4
1) 1968 - 18th June Postmark Dublin John Hezlett, Esq., 56 Blessington Street, Dublin
2) 1968 19th June Postmark Dublin to John Hezlett, Esq., 56 Blessington Street, Dublin
3) 1971 20th February Postmark Dublin to John Hezlet, Esq., 45 Blessington Street
4) no date no postmark Master Litto?? to John Hezlett, Esq., 56 Blessington Street, Dublin
~~~~~~~~~~~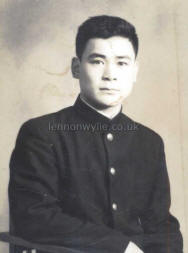 Hiroshi Doi 29th September 1960
~~~~~~~~~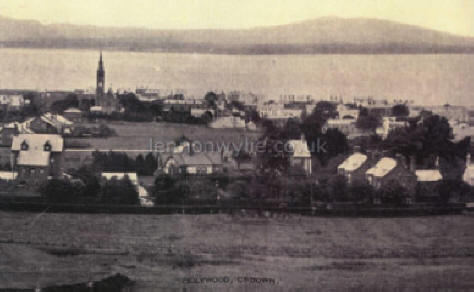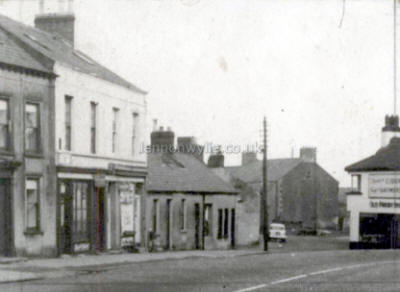 Holywood - Dan Rainey - High Street and Stewart's Place, showing McKenna and Nesbitts shops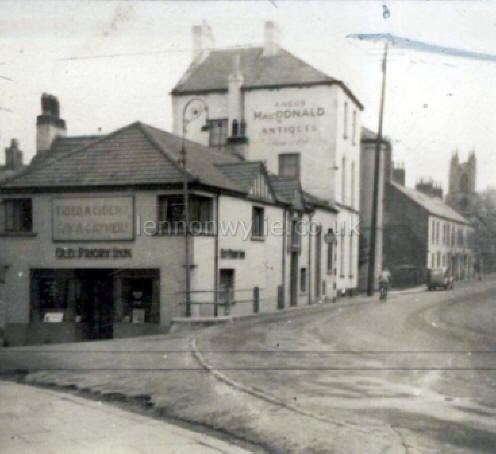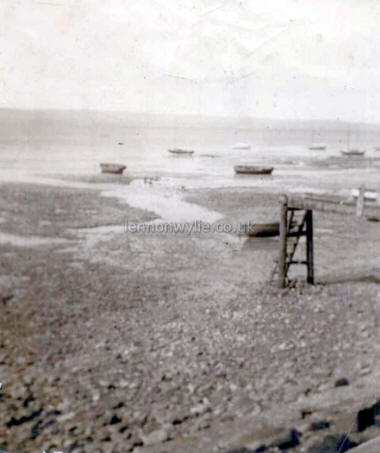 Angus McDonald's and Old Priory Inn Remains of Shannon's jetty


End of High Street
~~~~~~~~~~~~~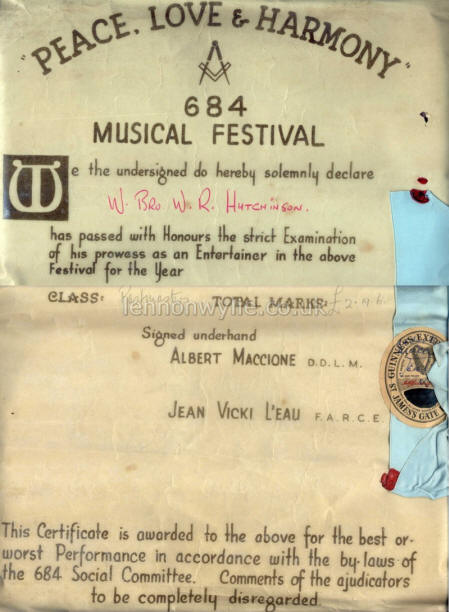 Peace, Love & Harmony 684 Musical Festival - We the undersigned do hereby solemnly declare W. Bro. W. R. Hutchinson has passed with Honours the strict Examination of his prowess as an Entertainer in the above Festival for the Year. Class: Pastmasters Total marks: £2 19 6. Signed underhand Albert Maccione D.D.L.M. Jean Vicki L'eau F.A.R.C.E. This Certificate is awarded to the above for the best or worst Performance in accordance with the by-laws of the 684 Social Committee. Comments of the adjudicators to be completely disregarded. Guinness Extra :D
~~~~~~~~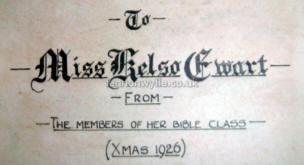 To Miss Kelso Ewart from The Members of her Bible Class (Xmas 1926)
~~~~~~~~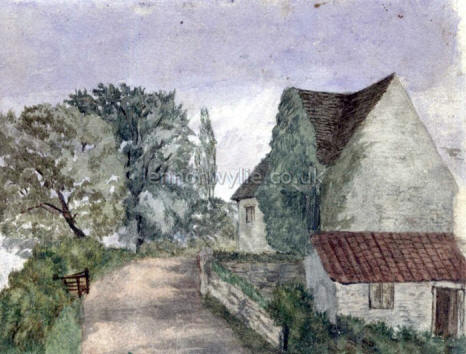 House of Madam Rose, a Frome Poetess
~~~~~~~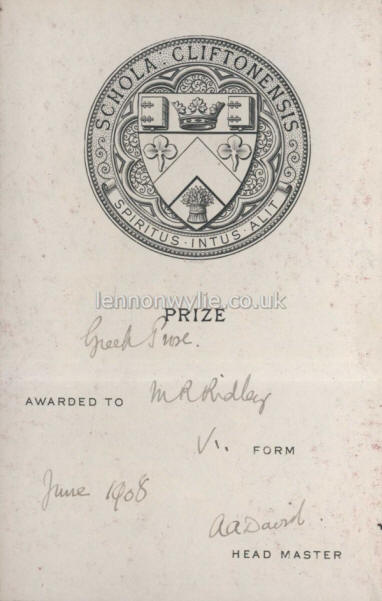 June 1908 Schola Cliftonensis (Clifton College) A. A. David, Headmaster - Prize Greek Prose Awarded to M. R. Ridley, VI Form
11th September 1964 to M. R. Ridley, Esq., 18 Clifton Park, Bristol 8
~~~~~~~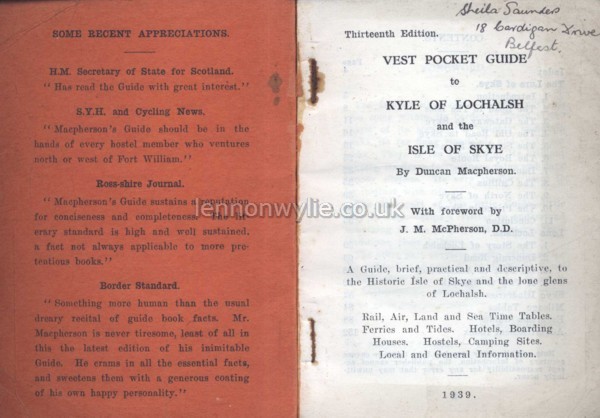 Sheila Saunders, 18 Cardigan Drive, Belfast - Vest Pocket Guide to Kule of Lochalsh
~~~~~~~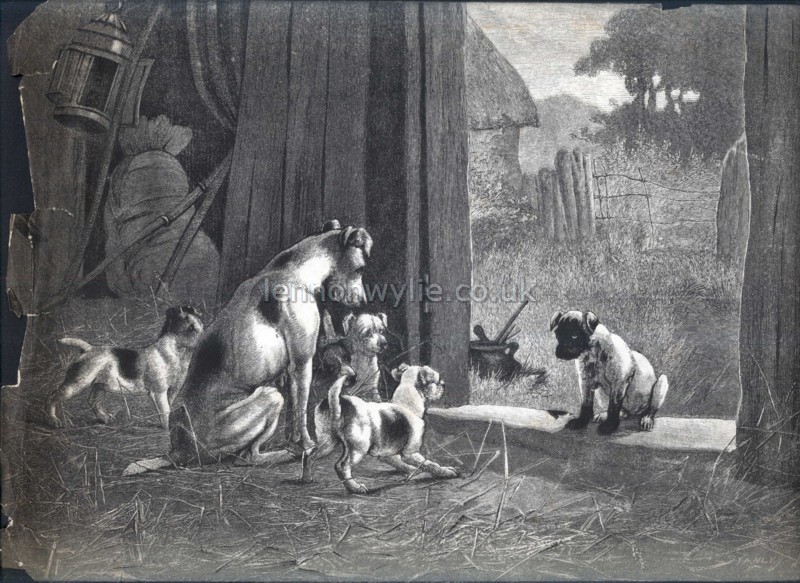 Dogs
~~~~~~~



War
~~~~~~~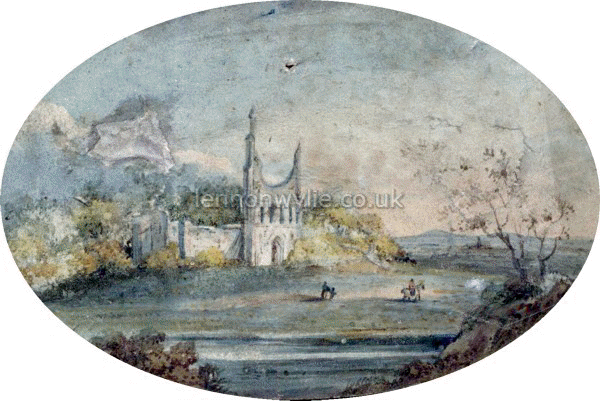 Painting
~~~~~~~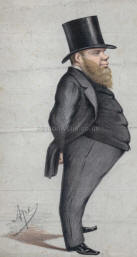 Statesman No. 79 "An Irish wit and Solicitor-General" Vanity Fair 25th March 1871
~~~~~~~~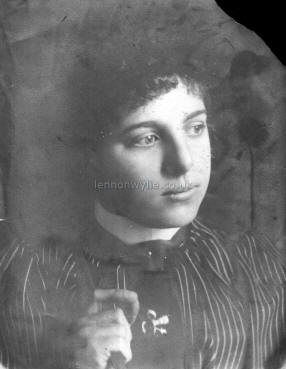 Pamela Mabel Watson, Niece of Mary Gillmore & Thomas Watson & Daughter (younger) of Daniel Watson
~~~~~~