Various Small Collections 2
Various Small Collections 1
Millar - Blue Album - Bulloch - Duncan - Ellison - Henderson - Watson - O'Neill - Photo - Sunderland - Windrim House
Walker - Russell -
Millar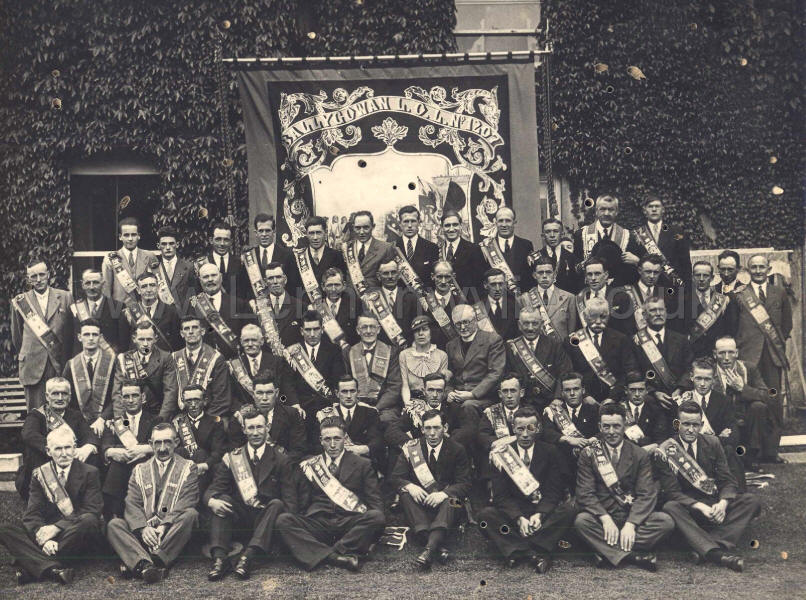 Ballygowan L.O.L. 1207
on back Dunlop and measurements for framing Belfast photographer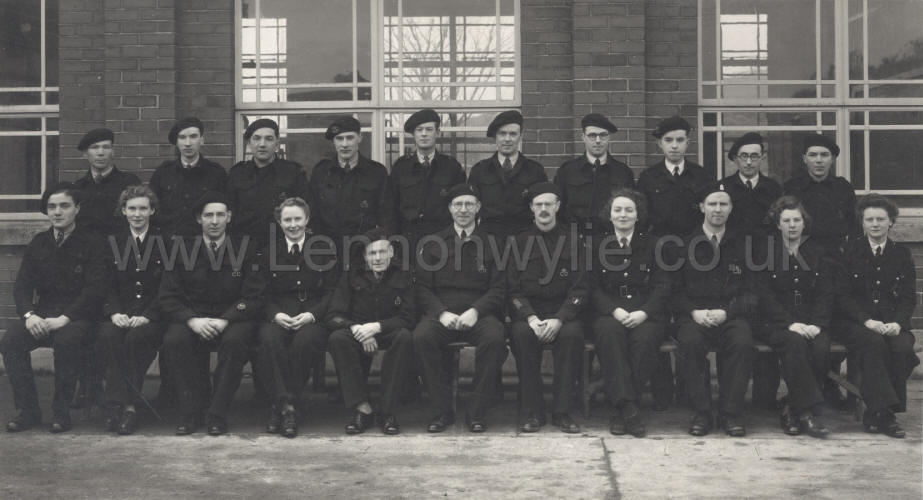 Belfast photographer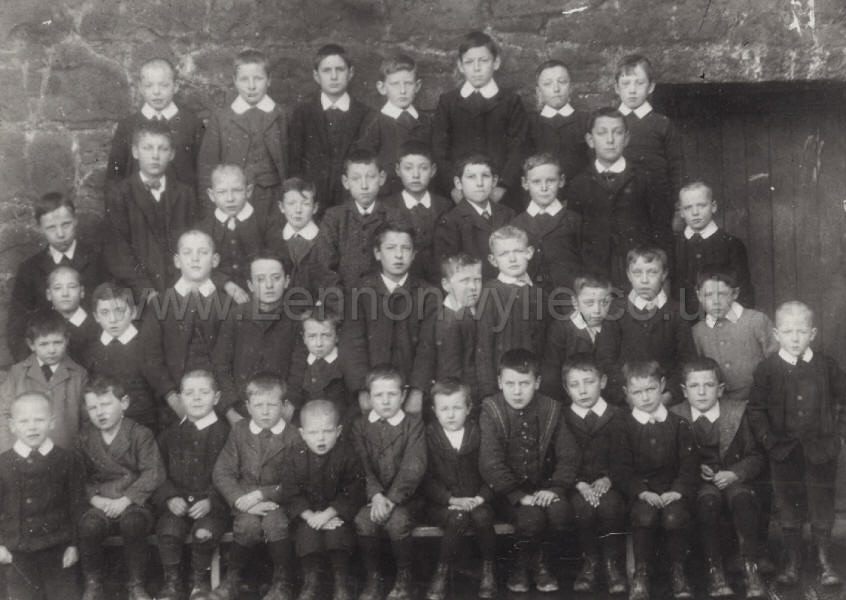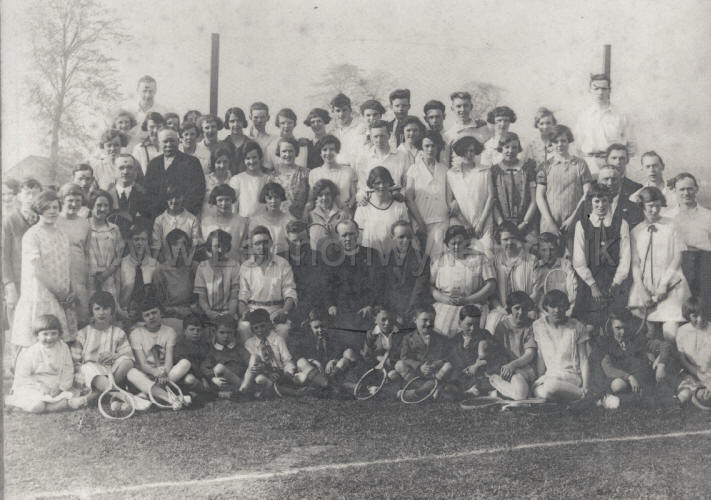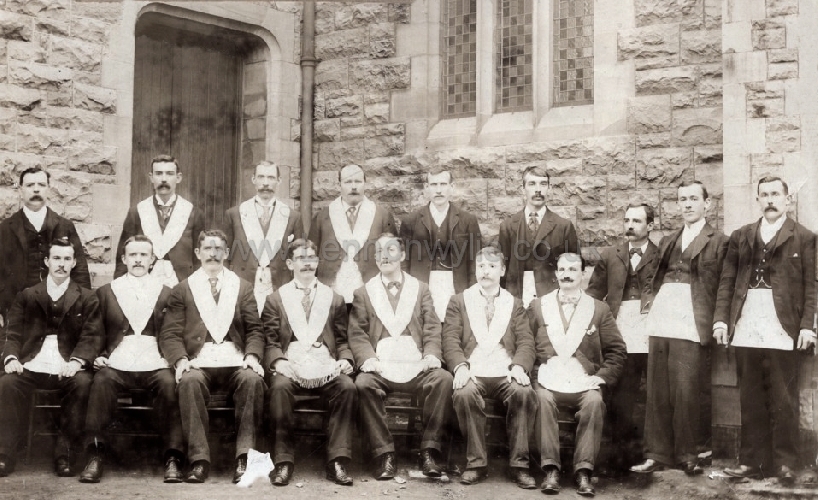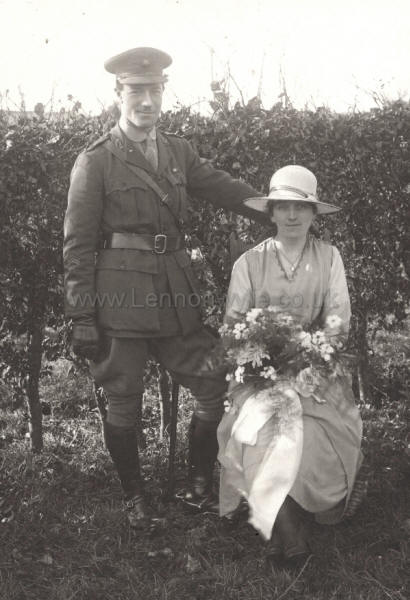 Londonderry photographer





1 2 3 4
1) Royal Arch Chapter No. 383 Belfast - Brother James Millar - Lodge N 516 - Grand Lodge Ireland - 23rd July 1957
2) Supreme Grand Royal Arch Chapter No. 383 Belfast - James Millar - 28th May 1957
3) Imperial Grand Chapter of Black Knights - Brother Sir James Millar - Preceptory No. 1023 at Ballygowan in Co. Down - 7th February 1923 - Royal Arch Masonry 2581
4) Lodge of St. John - James Millar of Myra castle Lodge No. 516 Saintfield - 19th September 1957 - Registered as Master Mason 15th April 1922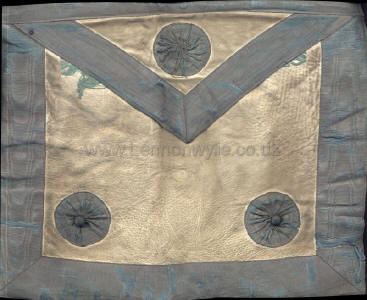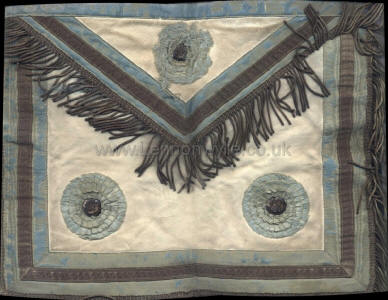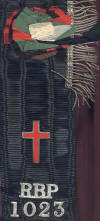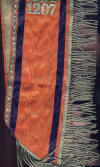 RBP 1023 LOL 1207 LOL 1207
~+~+~+~+~+~+~+~+~+~+~+~+~+~+~+~
Blue Album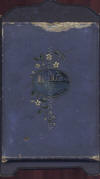 only a couple of photos in this little album, no info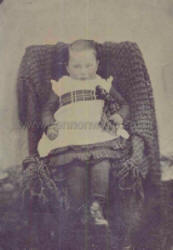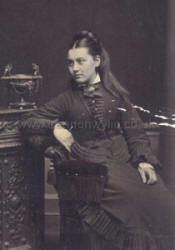 2, 4, & 5 Belfast photographers
~+~+~+~+~+~+~+~+~+~+~+~+~+~+~+~
Ford - Bulloch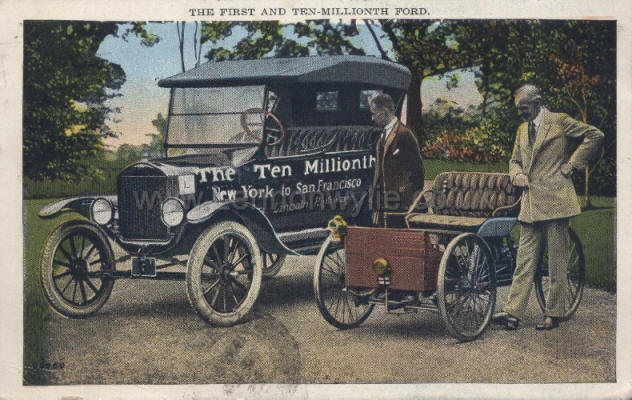 The First and Ten-Millionth Ford - New York to San Francisco Lincoln Highway
31st August 1935 Postmark Detroit, Mich. to Gabriel Leslie Bulloch, 2 Maryville Park, Belfast, Ireland - 31/8/35 Dearest Leslie, Which of these 2 cars would you prefer, perhaps you'd rather have the Austin. Take care of yourself & the family. Much Love Daddy
~+~+~+~+~+~+~+~+~+~+~+~+~+~+~+~




Travis(?) K. Duncan, 1 California Terrace, South Belfast
Methodist Demonstration Against Home Rule, Thursday 14th March 1912
~+~+~+~+~+~+~+~+~+~+~+~+~+~+~+~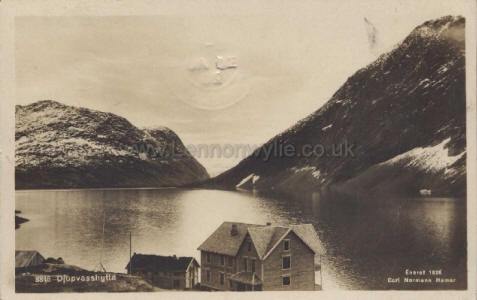 30th August 1928 Postmark Belfast to Wm. Ellison, Esq., B.A., 34 Elmwood Avenue, Belfast, Castle Street, Ballymoney, Ireland - Frondhjem, 21st August 1928. Dear Mr. Ellison, My wife informs me that you have sent p.c. from Copenhagen: I hope you enjoyed Denmark. This is a very beautiful country and I have been favoured with wonderful weather. I would have gone to Denmark after Norway but have not time. Yours Very Sincerely, A. Murray
~+~+~+~+~+~+~+~+~+~+~+~+~+~+~+~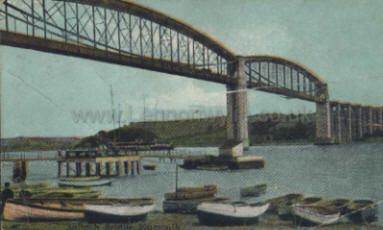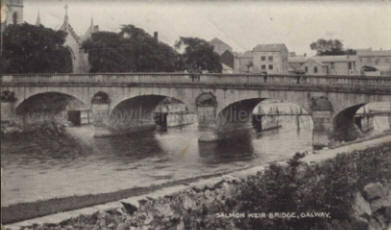 1 2
1) 13th July 1908 Postmark Belfast to Miss Lizzie Henderson, 24 Marsden Gardens, Cavehill Road, Local - Dear L. awfully sorry to disappoint you but we have arranged to go somewhere with B. D. you will know who I mean. Beattie. Hoping you won't be angry
2) 14th July 1923 Postmark Belfast to Miss Wend???, 68 Strathearn Street, Antrim Road, Belfast - Hoping you are quite well, this is a lovely place. E. G.






1 2 3
1) Molly Henderson, 86 Stratheden Street, Antrim Road, Belfast - Duncairn Mission Hall Sabbath School 1st January 1924
2) November 1926 Postmark London to Mr. Arthur Henderson, c/o Mr. R. D. Gordon, 35 Wellington Park, Belfast
3) 30th October 1926 we hope to arrive home by Friday next, please don't post any letters after Wednesday & oblige R. D. Gordon
~+~+~+~+~+~+~+~+~+~+~+~+~+~+~+~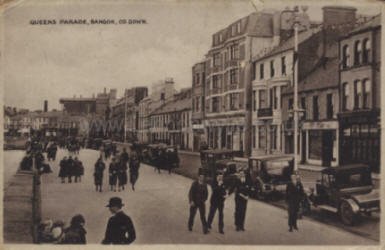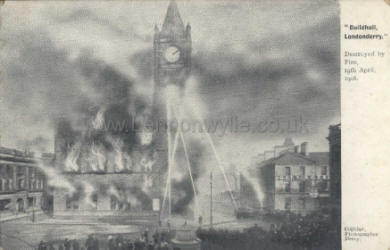 1 2
1) 19th September 1935 Postmark Bangor to Mrs. Watson, Theberton Rectory, Leiston, Suffolk - Here for a few days with M. we sends love to all, Mother
2) 10th July 1908 Postmark Londonderry to Miss L. O'Neill, Tyrone House, Main Street, Ballygawley, Co. Tyrone - Many thanks for P.C. I am here today shopping, don't forget your photo. Love from Mum?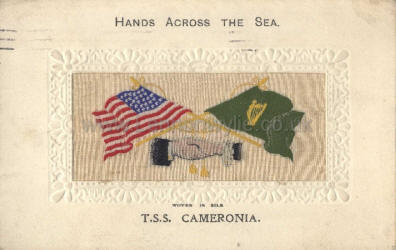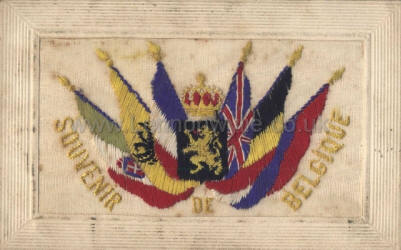 1 2
1) 15th September 1913 Postmark Grand Central Sta. to Miss M. O'Neill, Spirit Merchant, Ballygawley, Co. Tyrone, Ireland - Arrived safe after food times, kindest regards to the Misses O'Neill, Jas. Rogers
2) 1914 - 1918 to Mr. W. Pollok, 97 Ewarts Row, Belfast, Ireland - Card from Tommy Parkes during 1st World War
~+~+~+~+~+~+~+~+~+~+~+~+~+~+~+~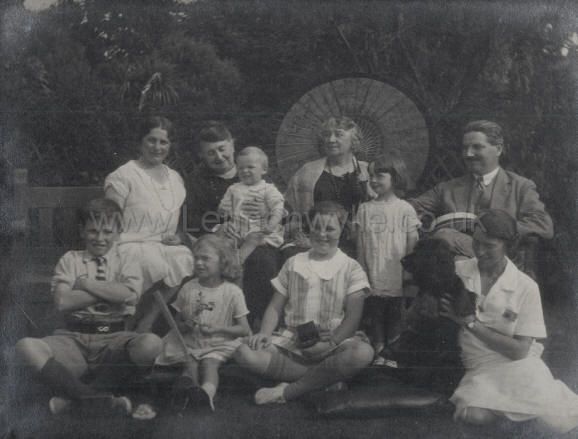 no names Belfast photo grapher
~+~+~+~+~+~+~+~+~+~+~+~+~+~+~+~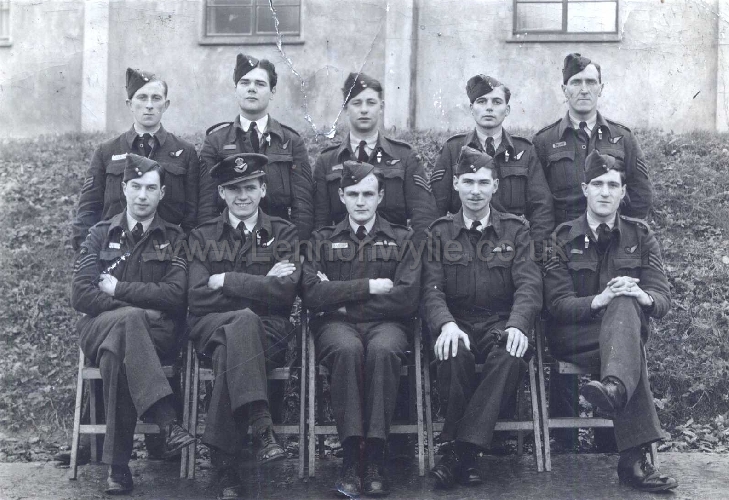 No. 1 Crew - Sunderland Flying Boat
R.A.F. Coastal Command, Northern Ireland
Sgt. Cook - Sgt. Freddie Coatsworth - Sgt. Bowes - Sgt. Jones - Sgt. Turner
Navigator 2nd Wireless Operator/A.G. F/Rigger/A.G. Flt. Mech/A.G. Flight Engineer
Sgt. "Jock" Barnes (Me!) - P/O Haycock - F/O Parsons - F/O Soward - Sgt. George Lovett
1st Wireless Operator/A.G. A/G Captain 2nd Pilot 3rd Wireless Operator/A.G.
~+~+~+~+~+~+~+~+~+~+~+~+~+~+~+~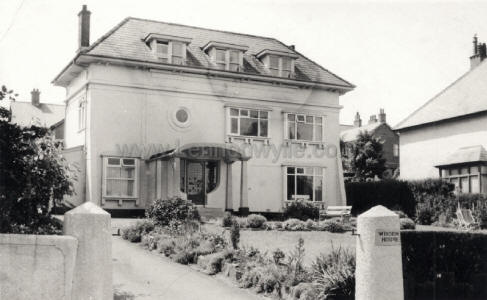 Windrim House - where A. May stayed in Bangor
~+~+~+~+~+~+~+~+~+~+~+~+~+~+~+~

Birthday Wishes 14th October 1938 Postmark Belfast to Miss M. Walker, 50 Reid Street, Cregagh Road, Belfast - Wishing you a very happy Birthday from Granny

Walter S? Brentford?

....iam Wallace Moore McKinney

~+~+~+~+~+~+~+~+~+~+~+~+~+~+~+~

Russell
not Ireland but they ended up here so must have some sort of connection (see update below)
Signal History Sheet, Examination Record
Name: A. G. Russell, Port Division Mersey
28-3-18 Victory VI Depot R.N.V.R. O. Sea O. Sig. O 22-5-18 Chatham O.Sig.
Royal Naval Volunteer Reserve Mersey Division Service Certificate
of Allison Gibson Russell Date of Entry: 7 Nov. 1917 Period of War Liverpool Manchester M.E. 4451
Date of Birth: Nov. 10th 1899 Place of Birth: Parish Meller, Town Derbyshire
Residence: 21 Lorne Grove, Fallowfield, Manchester Mother: Eleanour, same address
Religious Denomination: Wesleyan Can he swim?: Yes Civil Employment: Clerk
5ft. 4 Ins. Black Hair, Grey Eyes, Fresh Complexion
Mobilisation Record with dates
Examinations
Training
UPDATE: Allison G. Russell born 10 Nov. 1899 died 1966, he lived with his wife, Edith G. Russell at 9 Marple, Cheshire in 1939 and worked as a travelling sales man selling biscuits. He had a daughter, Shelagh W. Russell who married Robert Livingstone in Cheshire in 1966. They moved to Northern Ireland and Sheila is listed as living at 18 Isadore Avenue in 2001. so that's how these documents got to be in Northern Ireland, thank you to some great detective work by Kelly Anderson, a member of Lennonwylie Group on Facebook

~+~+~+~+~+~+~+~+~+~+~+~+~+~+~+~