Ryan Collection
Page 1
Page 2
Page 3
Page 4
all came together and are connected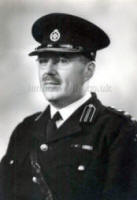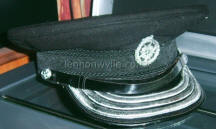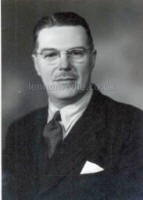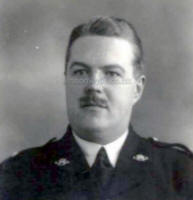 William Albert Ryan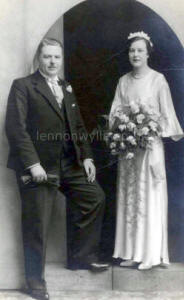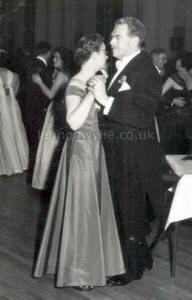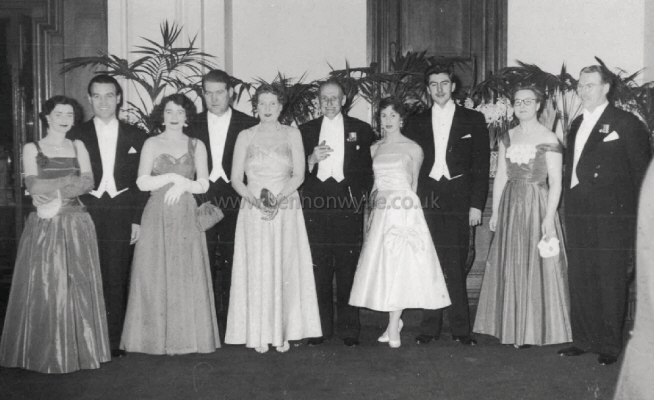 Dance Photo by Van Buren, Belfast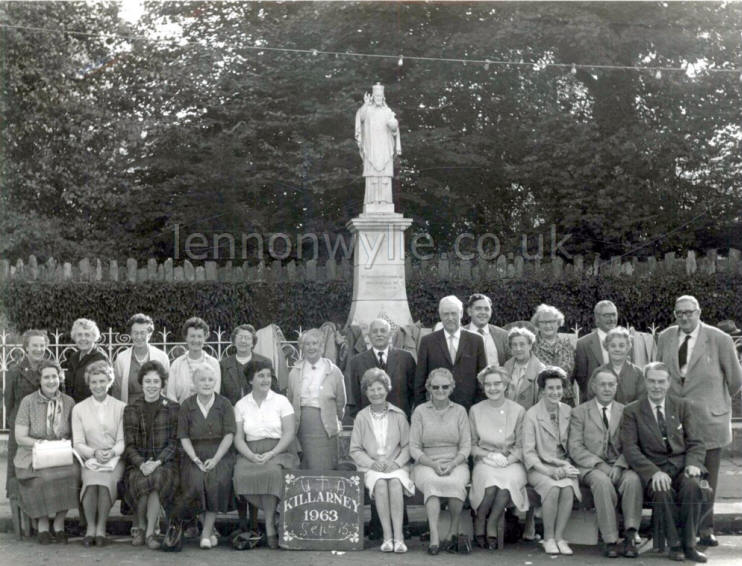 U.T.A. Killarney 1963 September 15th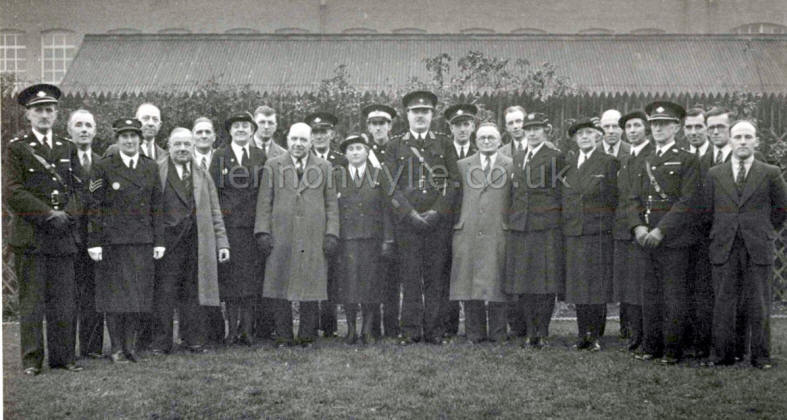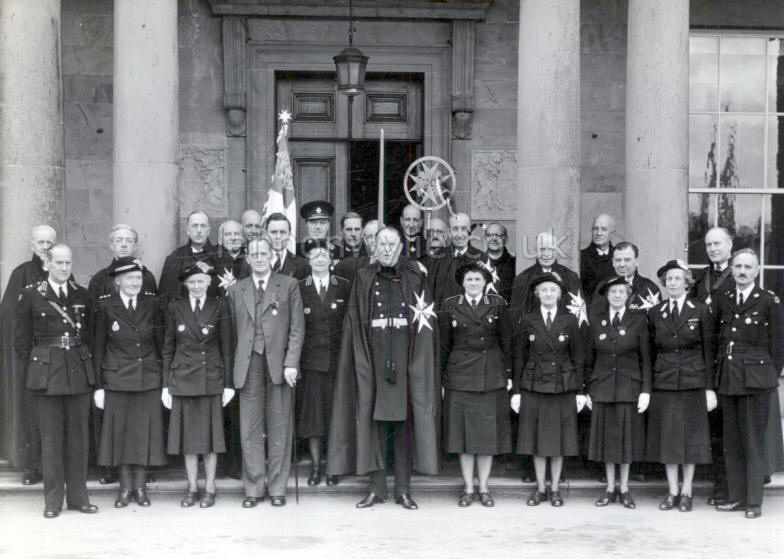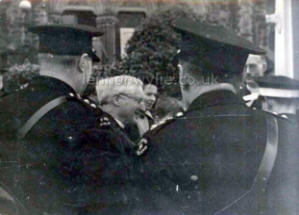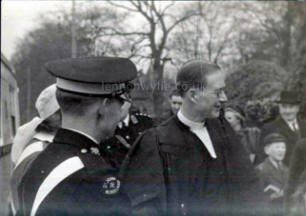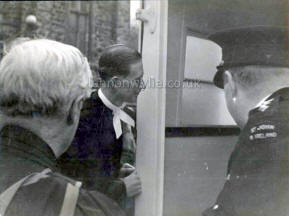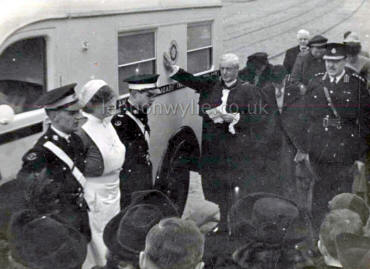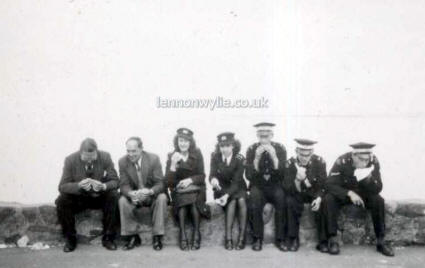 June 1948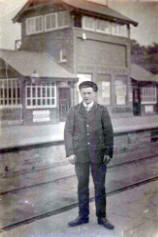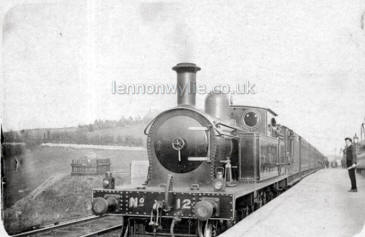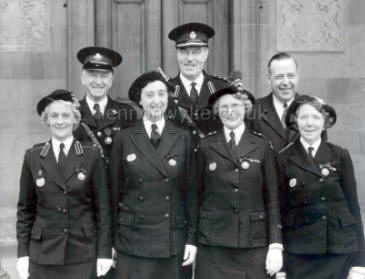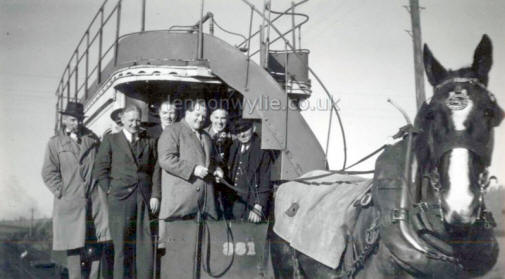 Richard Dimbleby Fintona Horse Tram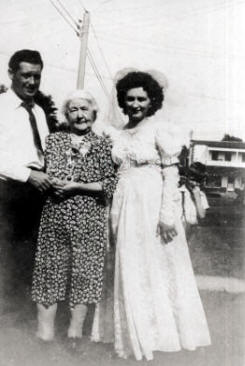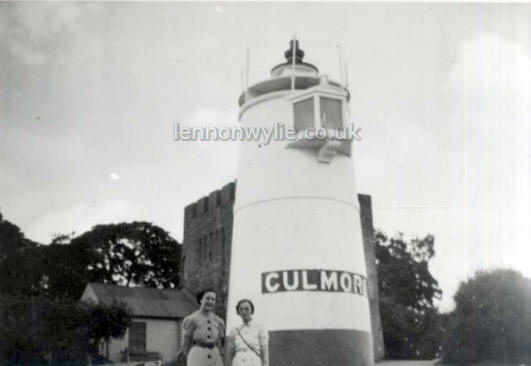 This is Bea & I with Mom 29th June 1946 1940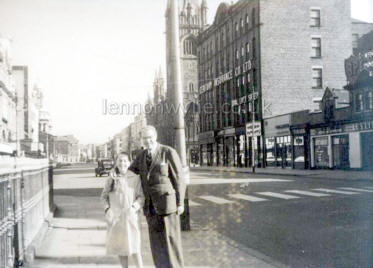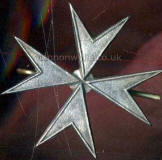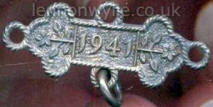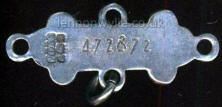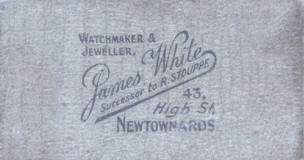 1941 - 472872 James White, Jeweller, Newtownards








1 2 3 4 5 6 7
1) Donaghadee Pier (Wilds & Self)
2) Donaghadee Pier (Boats) (better image)
3) Carrickfergus Castle (Bad)
4) Carrickfergus Castle (Ep & Jchk)
5) Carrick-a-Rede
6) Sheep Island
7) Home - Wilds & Ep.







8 11 12 13 14 15
8) Austrians leaving G U or V Station
11) Engine No 98 on 12/30 23/8/67?
12) } Engine No 98 Nameplate
13) }Engine No 98 King Edward VIII
14) Rostrevor Hotel Mr. Gilpin
15) Rostrevor Hotel Self







16 17 18 19 20
16) Hamilton Dawn?
17) Bowl of Roses
18) Bowl of Roses
19) Ep in Garden
20) Potting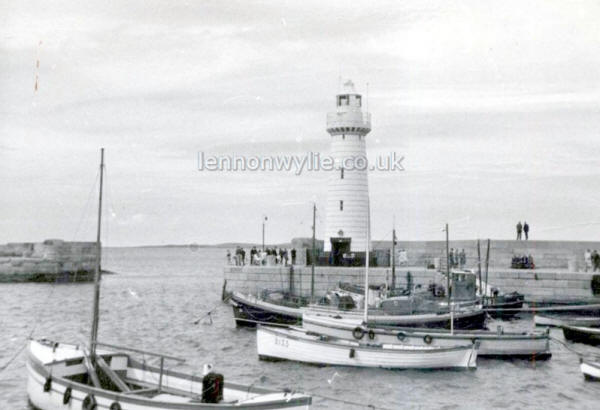 Donaghadee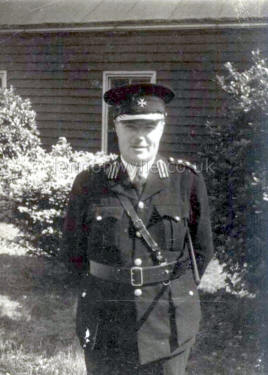 W. A. Ryan Inspector Belfast? >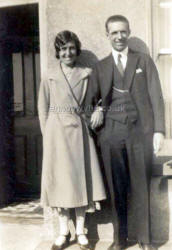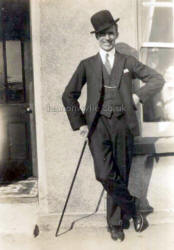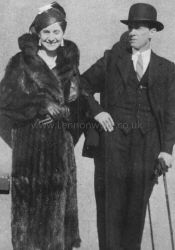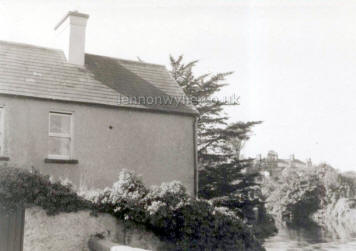 Ennis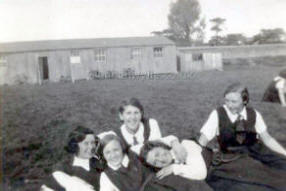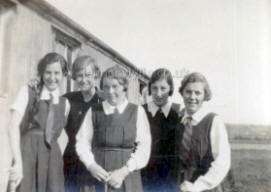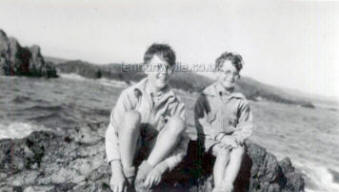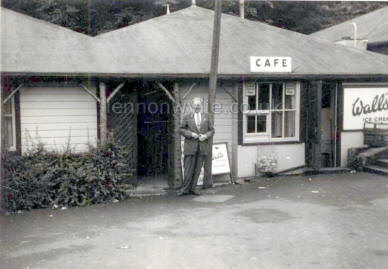 Comber 1952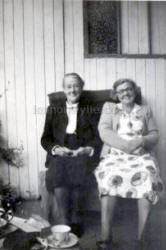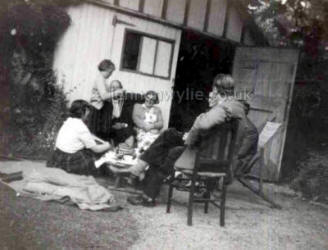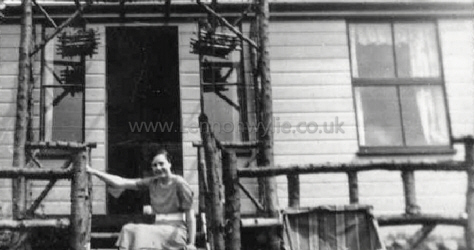 June 1952 June 1952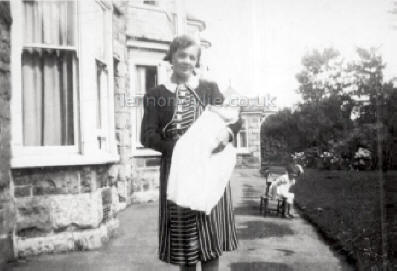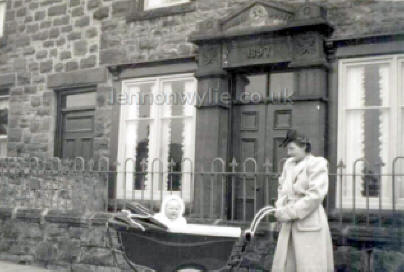 Mother and Baby ages six weeks; Baby & myself Auntie Viley's
in her christening gown, view of terrace We took her pram to N. with us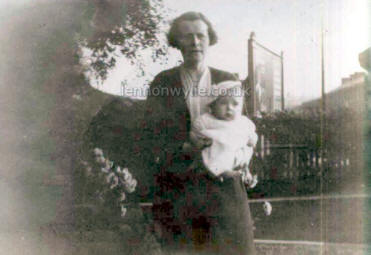 Taken in November, a bit dull, a little silk cap Lillian Bullick gave him but he keeps putting them off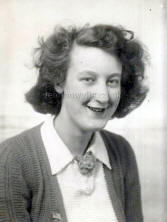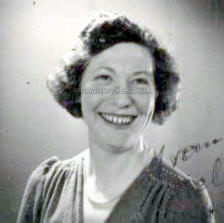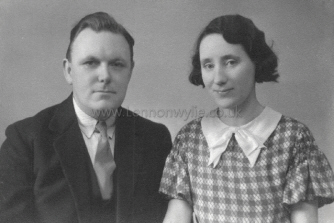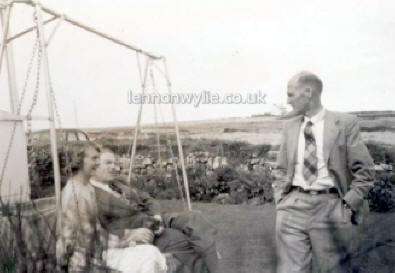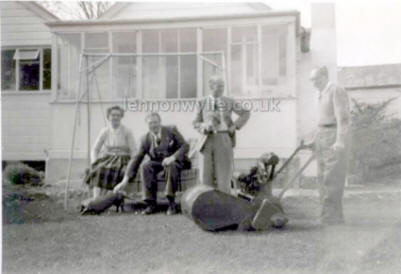 Dunholm, Cornwall 1957 1957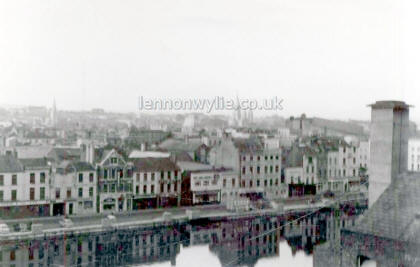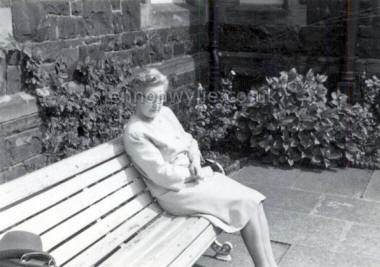 Cork 1964 City Hospital 1963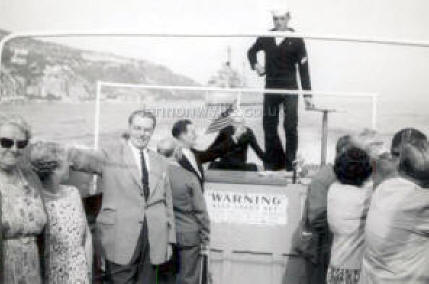 Menton Tuesday May 3rd 1960 At the back U.S.S. "Terrebonne Parish"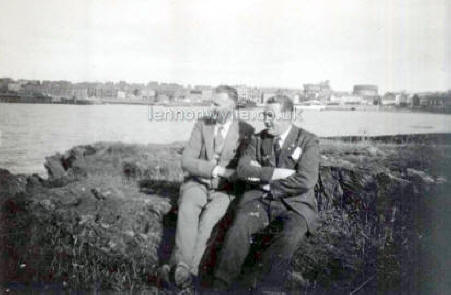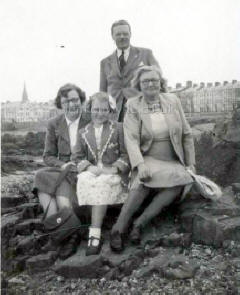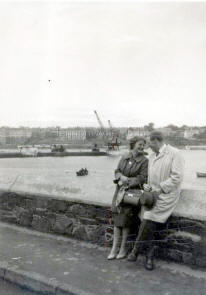 1946 (Bangor) June 1952 (Bangor) Bangor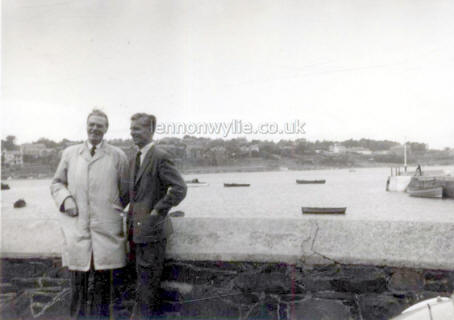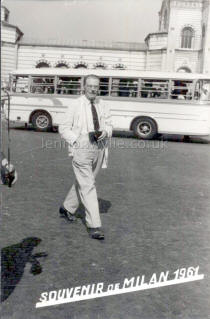 Bangor Souvenir of Milan 1961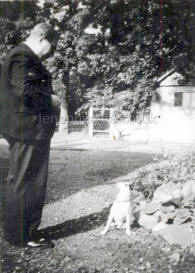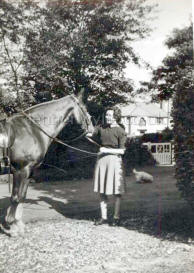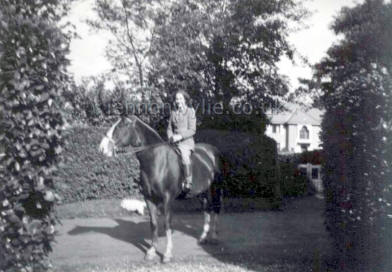 1946 Sept. 1948 Snaffles Marion, Snaffles & Chappie 1948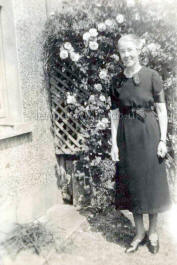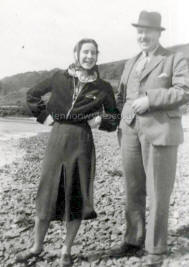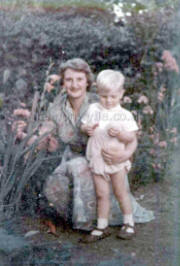 1937 1938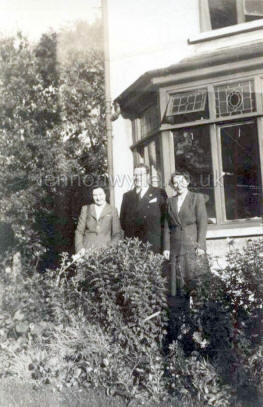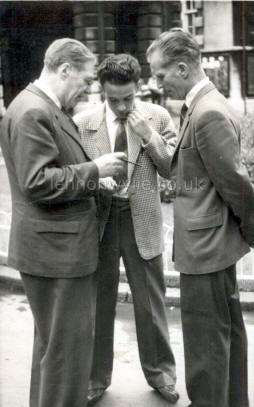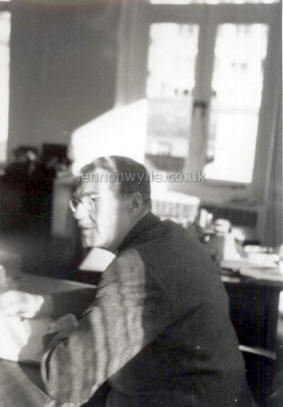 Sept. 1948 Press interview town Office September 1961
hall of Belfast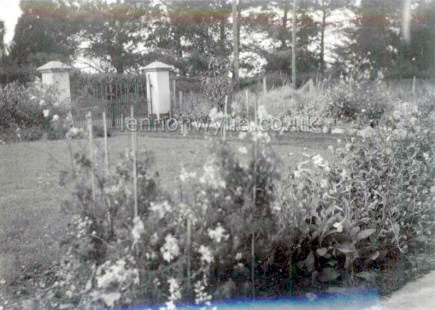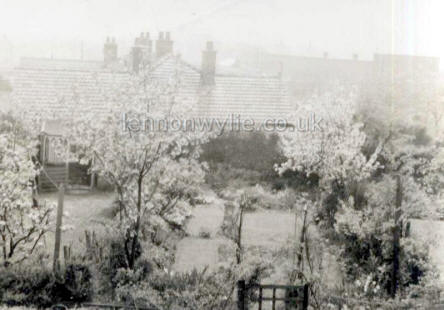 Early October 1950 The Strawy Border. Larkspur. Dahlias. Tobacco Plant & Godelias, etc. in full glory. Taken from bed-room window
Crab & Cherry Blossom. The Chinese plum is also in bloom. The small tree on the right border, also Gordon's apple tree on left. Wish I could ?ave the colours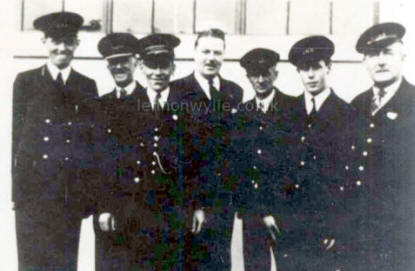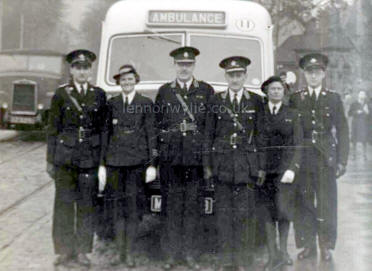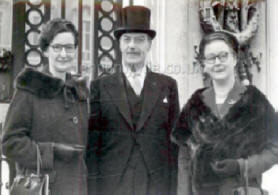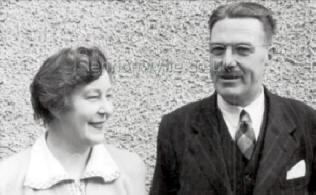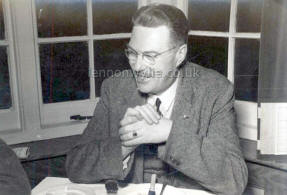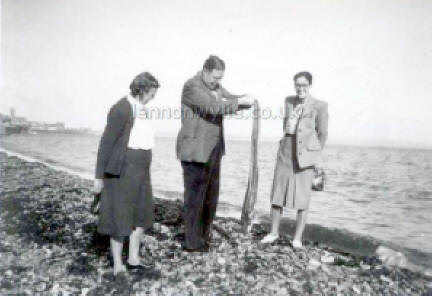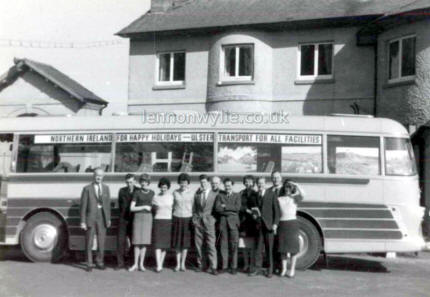 fish "washed up" at Newlyn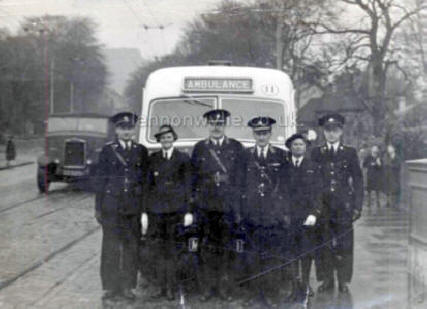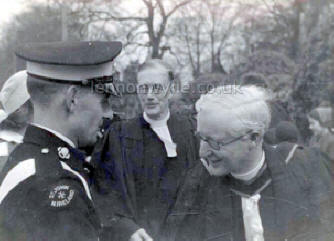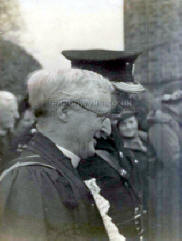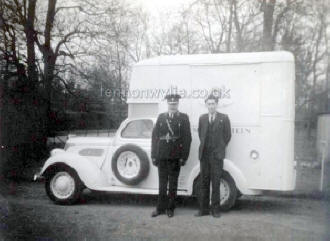 1946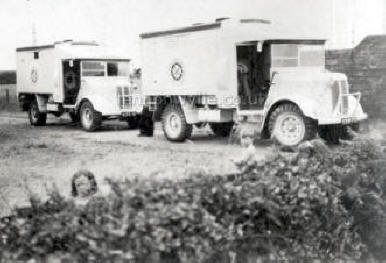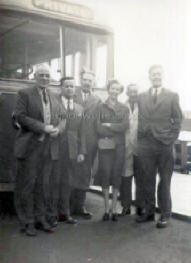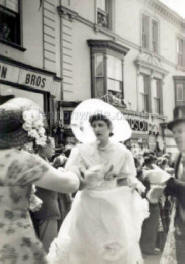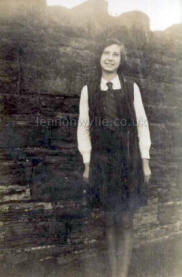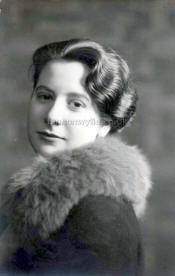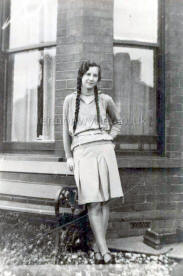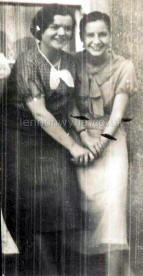 1930-31 1933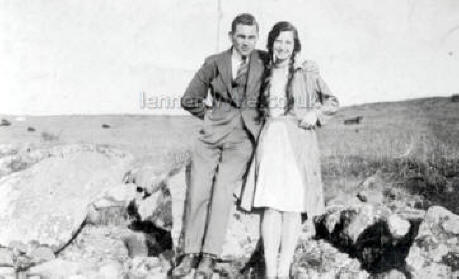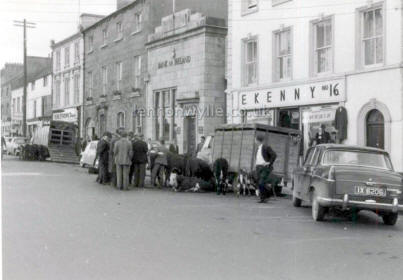 Thurles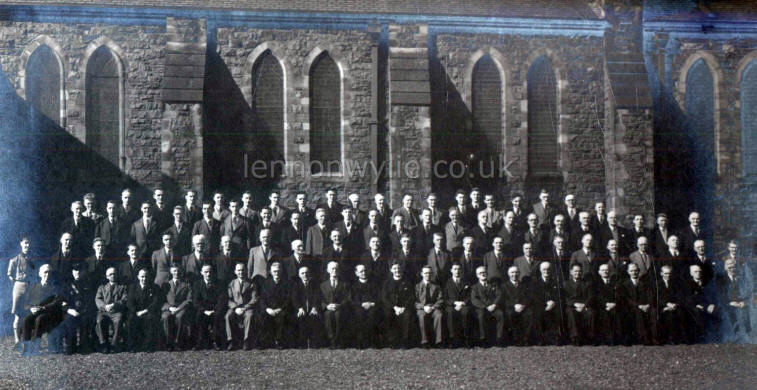 Bangor Parish Men's Bible Fellowship 1948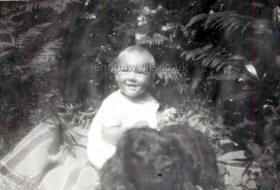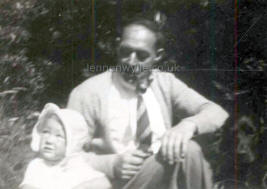 1 2
1) Jeanette with Jack the dog
2) Dad with Jeanette while picnicking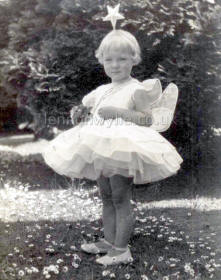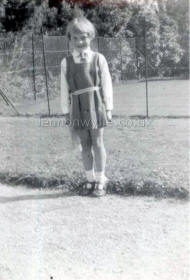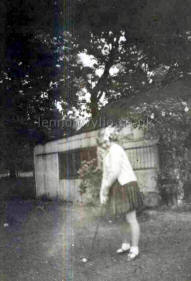 1 2 3
1) This is Jeanette Taken in the front lawn last June
2) Jeanette 1948
3) Jeanette 1952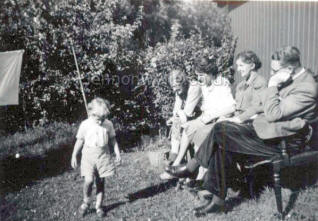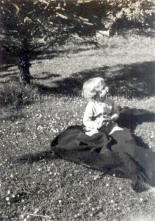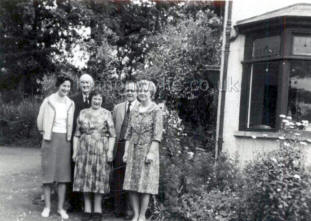 1950 Anthony Easter 1950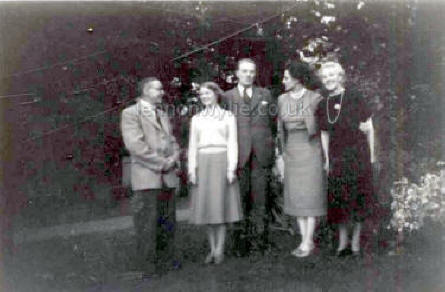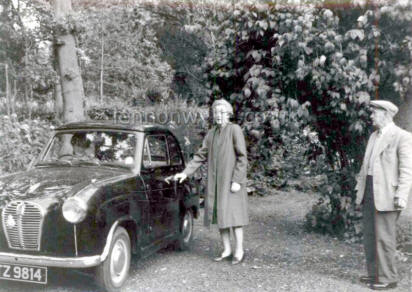 Glenartney? 1957 Glenartney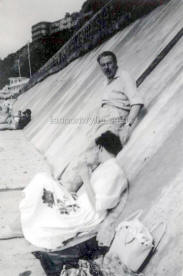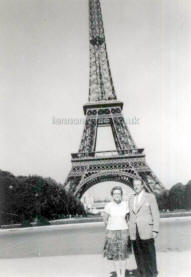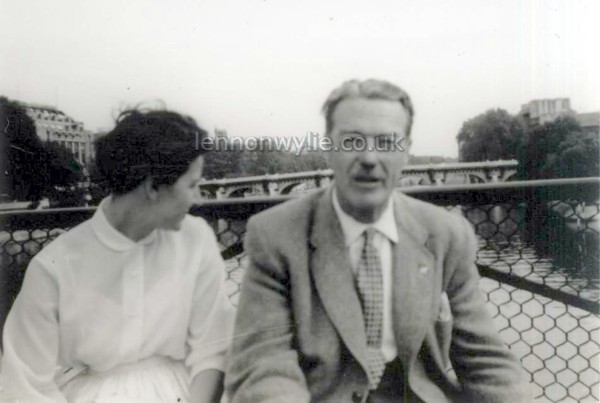 Biarritz 1959 1959 1959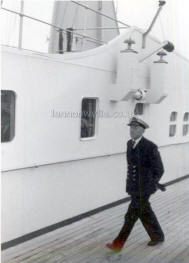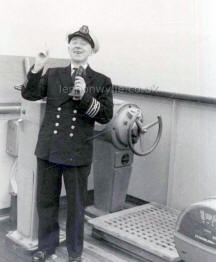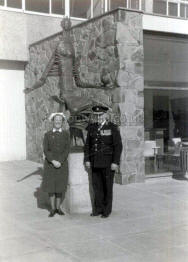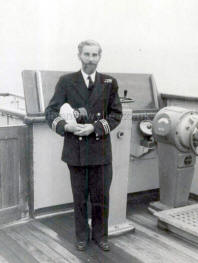 Captain Onslow or Unsworth 1963 - Dr. Gregg & Miss Boyce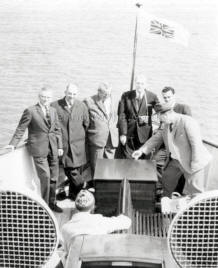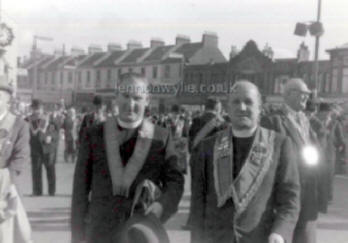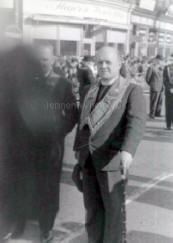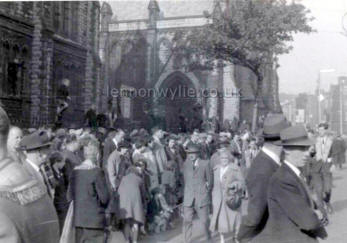 Covenant Centenary Celebrations 1960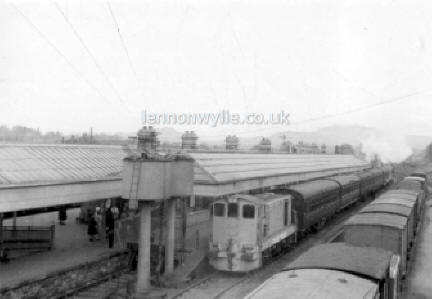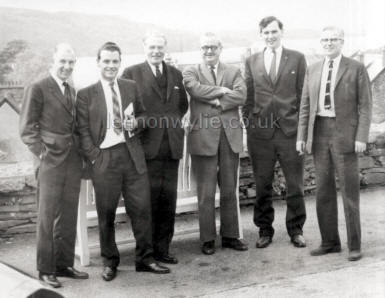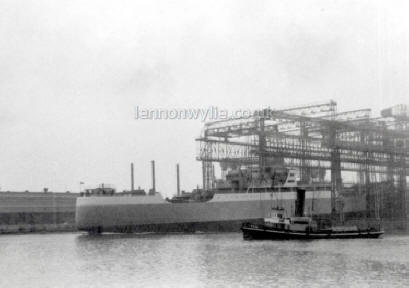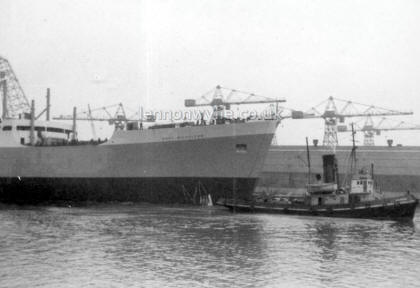 At the launch of Port Nicholson, Harland & Wolfe, Belfast Shipyard 1962




Ballygally Castle - Turf Lodge, Bloomfield, Belfast 17th August 1901
Postmarks Belfast - Nottingham to Miss Terrey, Beech House, West Eagle House, Sherwood, Mablethorp, Nottingham, Lincolnshire, England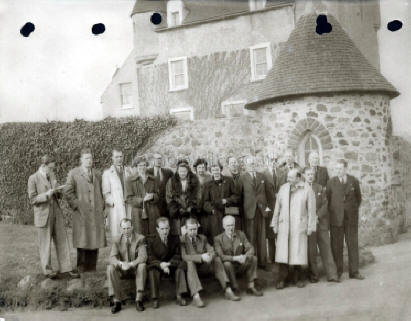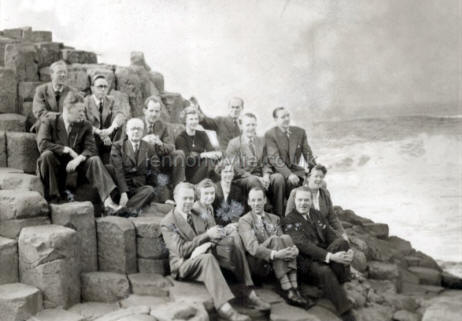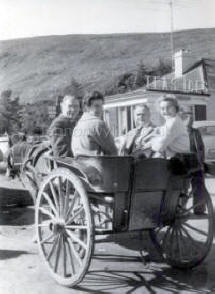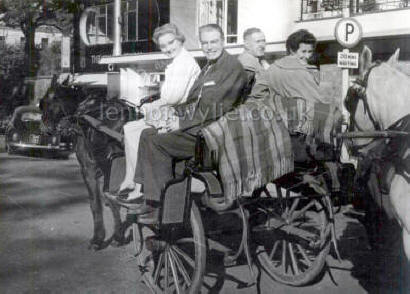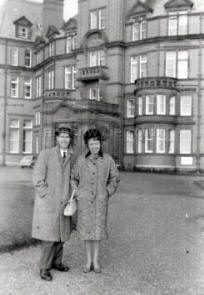 Mr. & Mrs. Sights,
Slieve Donard Hotel, Newcastle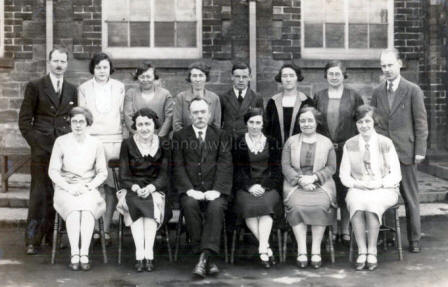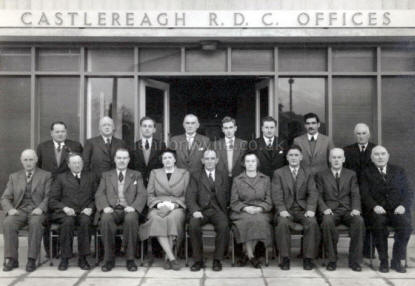 Castle Gardens School 1929 Castlereagh R.D.C. Offices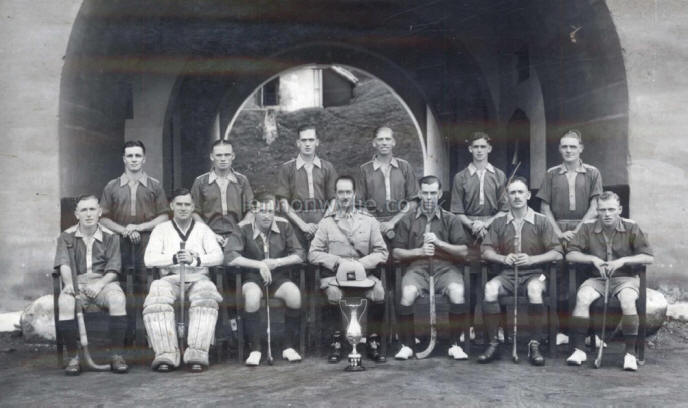 1st Bn. The King's Own Royal Regiment - Winners - Madras District Hockey Tournament 36-37
L/c. Farghar Pte. Morgan Pte. Hopkins Drm. Ainsley Pte. Seed Pte. Kerner
Pte. Gray Sgt. Spilsbury Lt. Wyberg Lt.-Col. C. G. S. Irvine B/Sgt. Morton Dr/Maj/Gardiner Pte. Channon
on back says Campbell



CLICK to enlarge
1st Bn. The King's Own Royal Regiment "C" Coy. Wellington 1938
on back says Campbell


CLICK to enlarge
1st Bn. The King's Own Royal Regiment, Wellington - Trooping The Colour
St. George's Day 23rd April 1937
on back says Campbell



CLICK to enlarge
1st Bn. The King's Own Royal Regt. 'C' Company - Karachi India 1939



CLICK to enlarge
1st Bn. The King's Own Royal Regt. 'C' Company - Karachi India 1939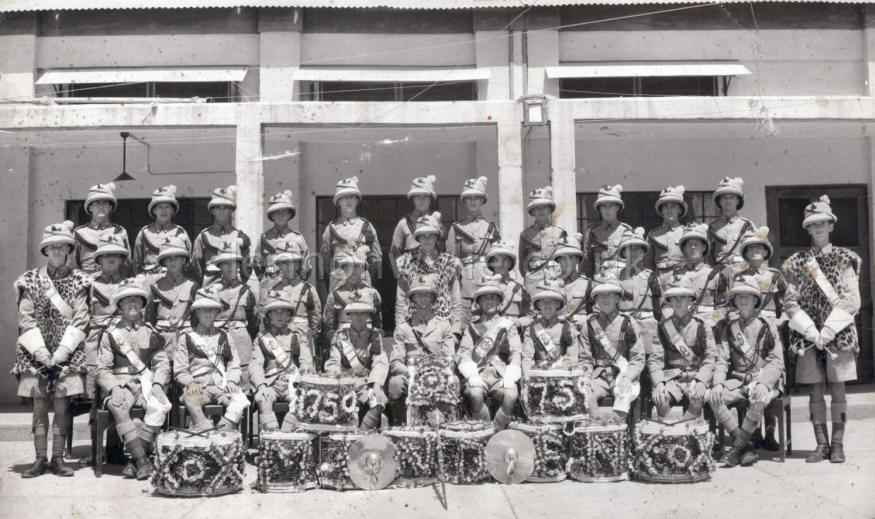 Drummers 1st Bn. The Lancashire Fusiliers Minden Day 1940
Back Row:-
L/c Dunmore, Drms. Leeming, Doyle, Lancaster, McGovern, Hanley, Toms, Mickleburgh, Young, Cpl. Watt
Middle Row:-
Drm. Lanty, L/c. Meanock, Drms. Watterson, Wray, Halpin, Hodgson, Hardy, Lewis, Booth, Sharples, Bramieh, L/c Westhead
Seated:-Drms. Hastings, Morris, Cook, Sgt. Lloyd, Capt. F. H. Bowen, Adjutant, D/M Hillidge, L/c. Crew, Drms. Aspinall, Sherriff, McGarry
~~~~~~~~~~~~~~
Ulster Transport Authority - Examples of Engineering Production
name on book cover W. A. Ryan



CLICK to enlarge
Brief Statistics of Assets Maintained at August 1963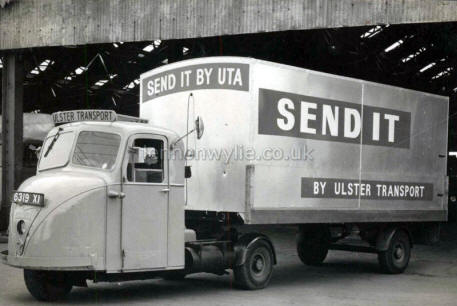 Albion, diesel-engined drop-side lorry Covered trailer for local deliveries
Send it by UTA (by Ulster Transport)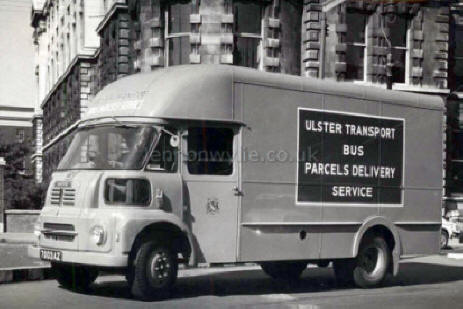 Austin 5 ton "Bus Parcels" delivery van A.E.C. 41 seater semi-luxury coach
Ulster Transport Bus Parcels Delivery Service Bangor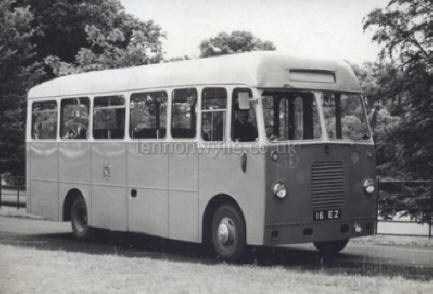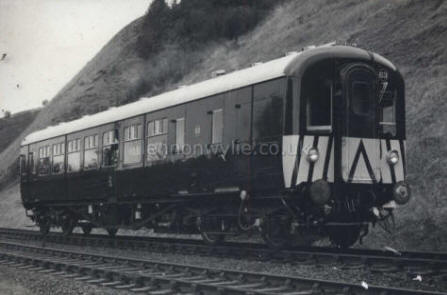 20 seater Bedford omnibus Multi-purpose diesel power car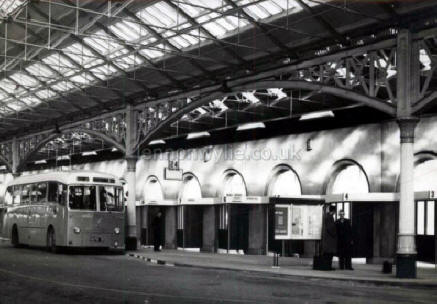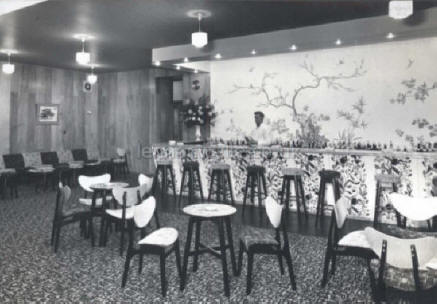 Rail/Road terminal, Gt. Victoria Street, Belfast, bus departure platform
Panorama Bar, Slieve Donard Hotel, Newcastle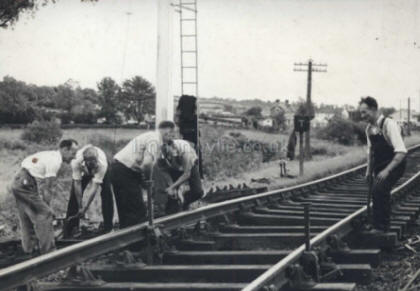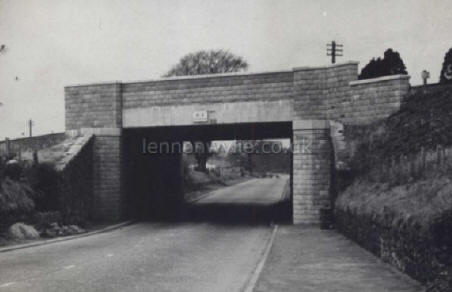 Permanent way track relaying Reconstructed railway bridge at Templepatrick
Donaldson Photographs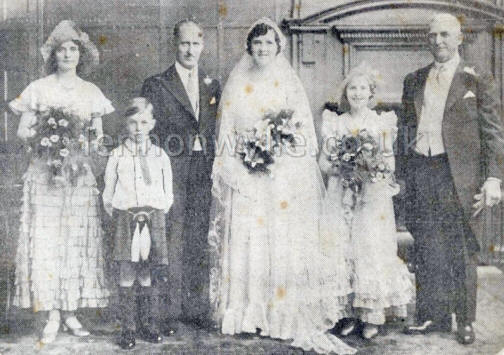 The Bridal Party of My. Hugh Donaldson, son of Mr. and Mrs. David Donaldson, Moville, Newtownards, and Miss Helen Brown, daughter of Mr. and Mrs. J. Brown, 73 Seedhill Road, Paisley
(left to right) - Miss Helen Mullen, Master Sandy McClymont (Trainbearer), the Bridegroom, the Bride, Miss Helen McClymont, and Mr. George McCutcheon, J.P.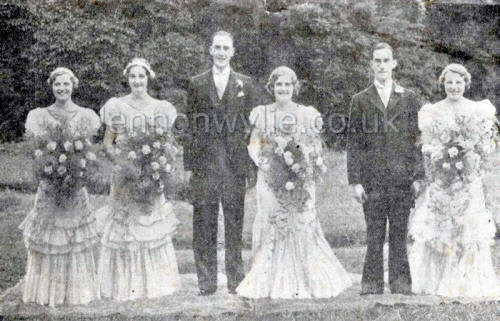 Newtownards Wedding - Bridal Party at the Wedding of Mr. R. H. Morrison, eldest son of the late Mr. and Mrs. Morrison, Newtownards, and Miss Molly H. McRoberts, only Daughter of Mr. and Mrs. William McRoberts, Victoria Avenue, Newtownards, in Greyabbey Parish Church
Left to right) Miss Ella Stroupe, Miss Jean Smith (Bridesmaids), The Bridegroom, Bride, Mr. F. A. Morrison (Best man), and Miss Muriel Moore (Bridesmaid)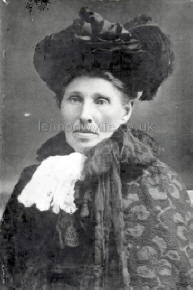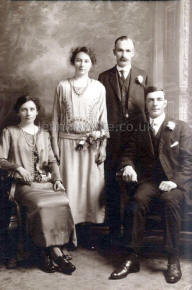 1 2
1) on back Mr. Donaldson, Station Road
2) To Mrs. Donaldson, With Best Wishes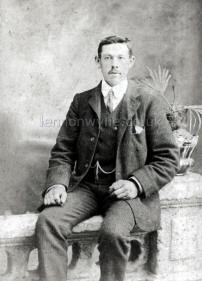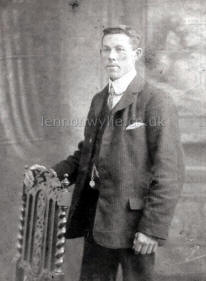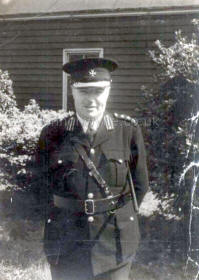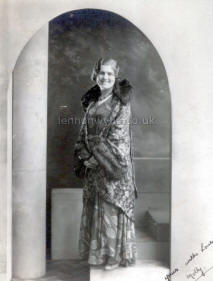 all Belfast yours with love Molly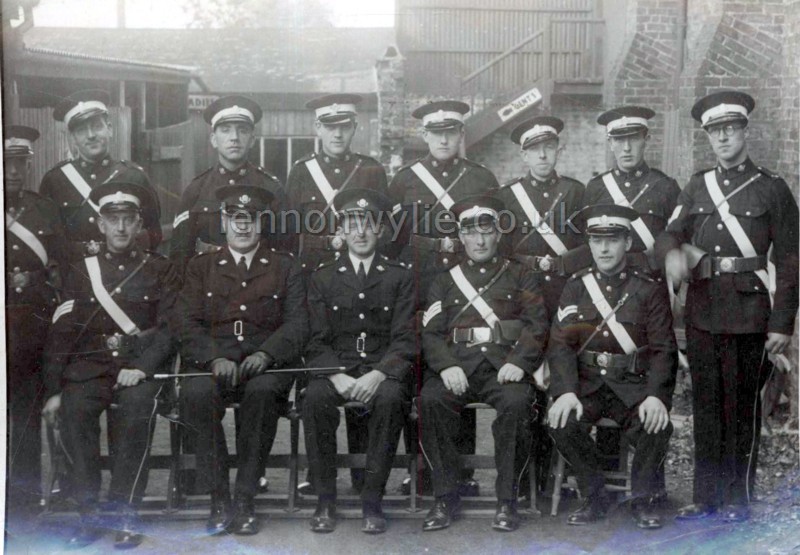 Wm. A. Ryan, front row, 2nd from left, I assume Donaldson is in there somewhere?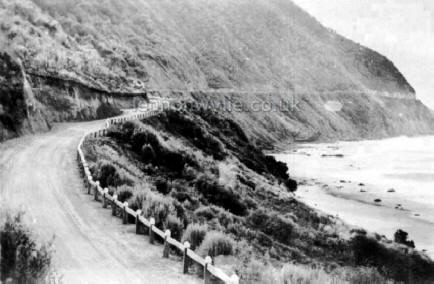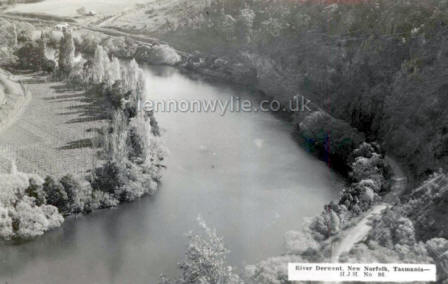 1 2
1) Great Ocean Road - We travelled along this road when we went on a day trip to "Lorne" (a popular seaside resort on the open sea) J.S.
2) This is one of the districts we travelled through on our tour of Tasie? Jennie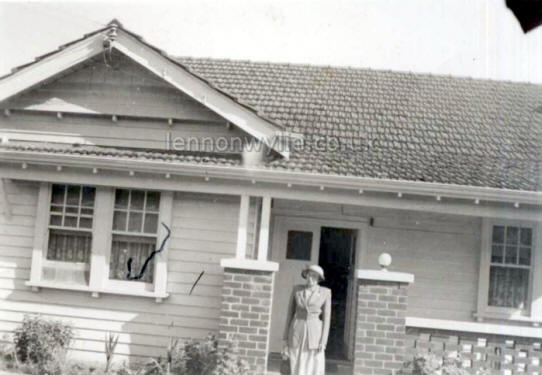 "Our Home" To Aunt Annie with love from Jennie & Lilla - Lilla is on verandah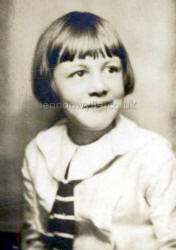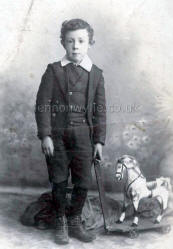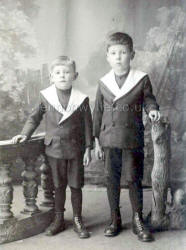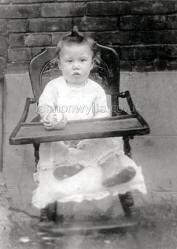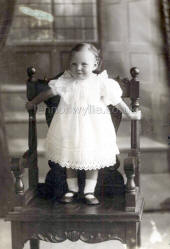 1 2
1) To Lil Lel from Paddy 2) My wee Jane for Aunt Annie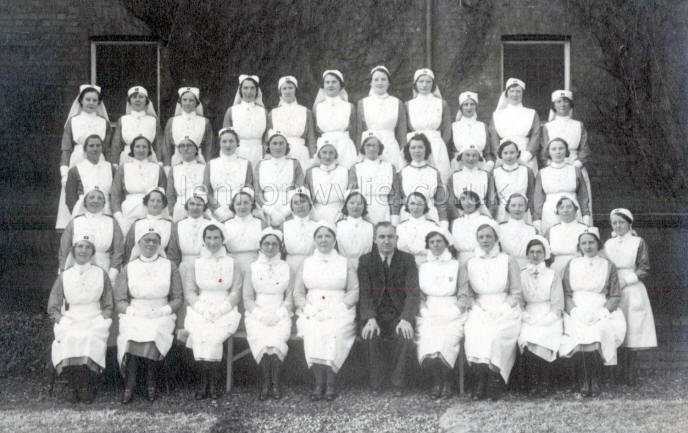 Portadown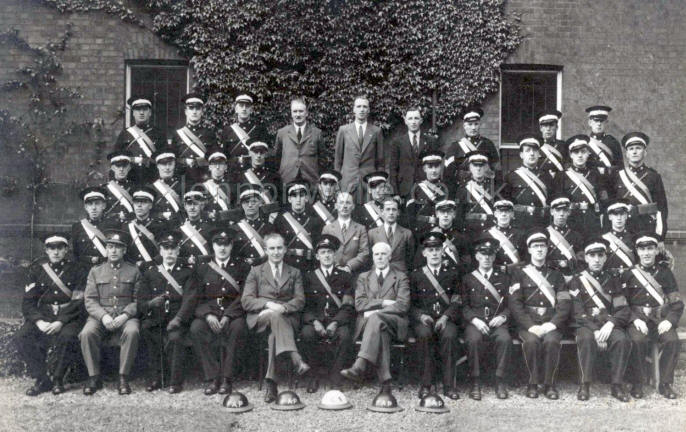 Portadown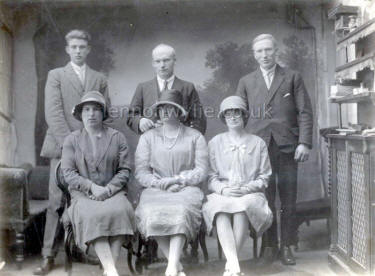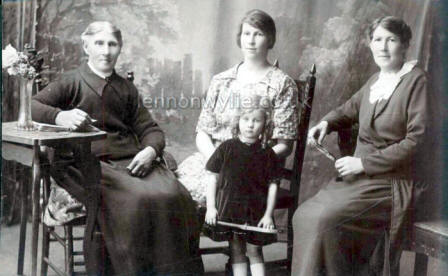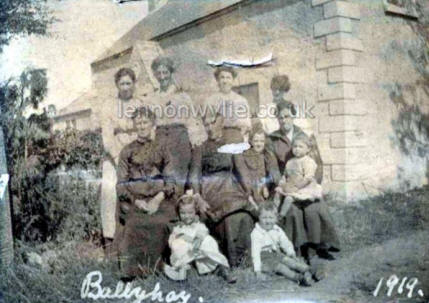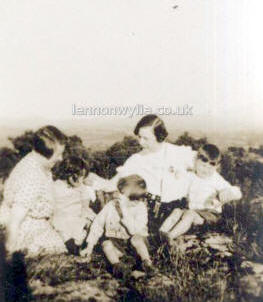 Ballyhay 1919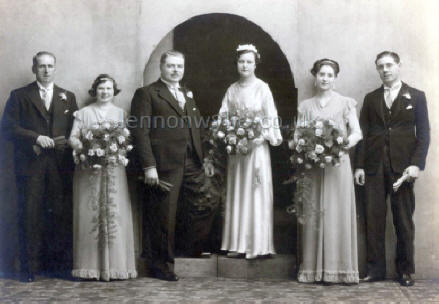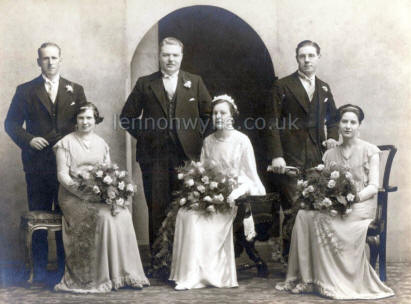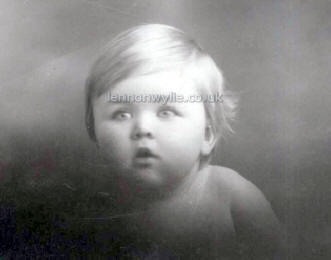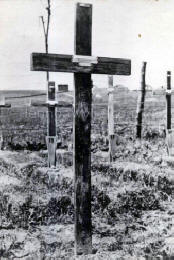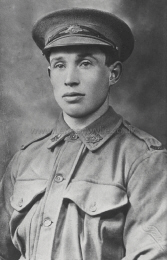 Greenock