5 Albums
only one has a name - Crawford
they may not be all part of the same family as sometimes albums are bundled together before they get put into auction
Page 1 Page 2 Page 3
on this page, 1 of 5 & 2 of 5 & 3 of 5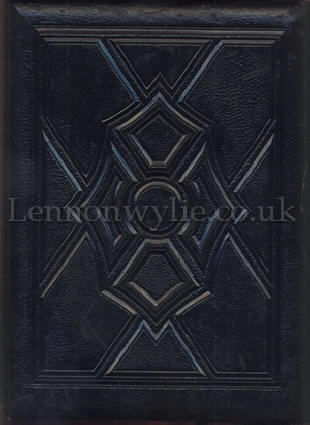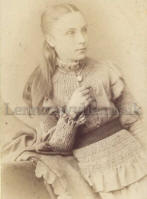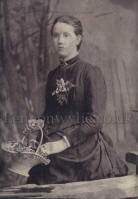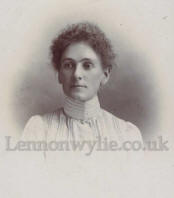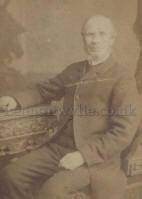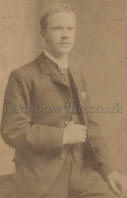 Belfast Belfast Belfast Belfast Belfast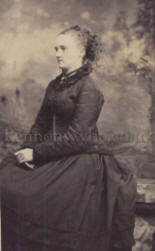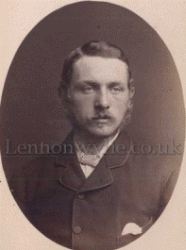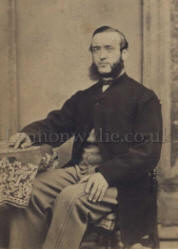 Dublin Dublin Dundalk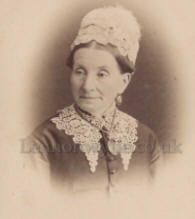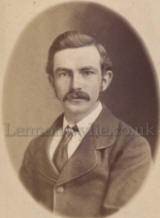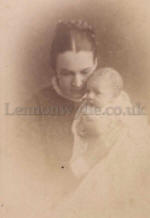 Dundee Dundee Dundee Dundee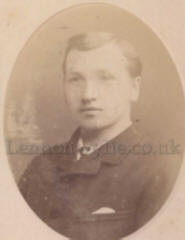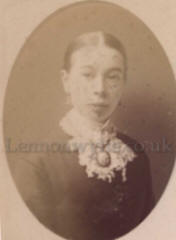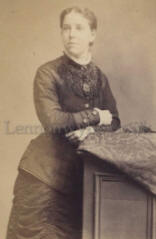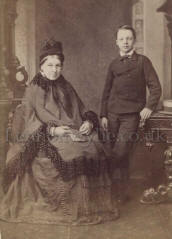 Edinburgh Edinburgh Edinburgh Edinburgh Edinburgh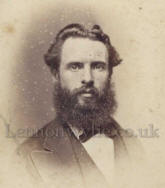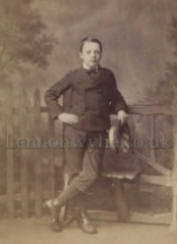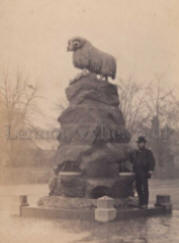 Edinburgh Edinburgh Edinburgh The Golvin Fountain Edinburgh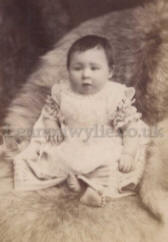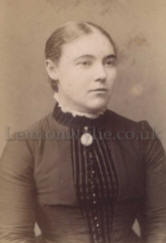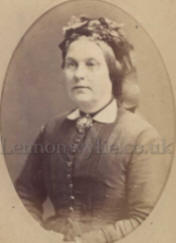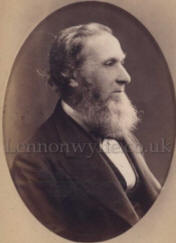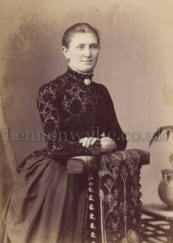 Edinburgh Edinburgh Edinburgh Edinburgh Edinburgh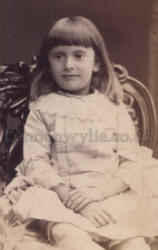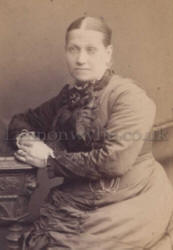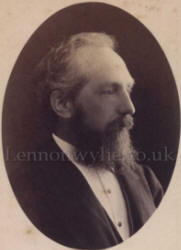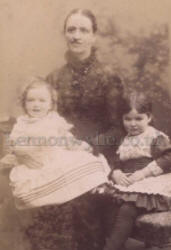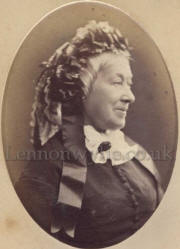 Edinburgh Edinburgh Edinburgh Edinburgh Edinburgh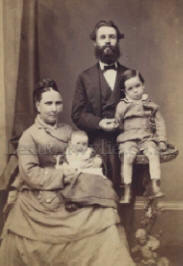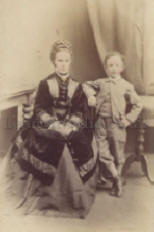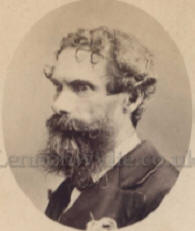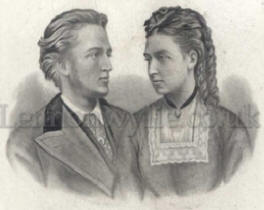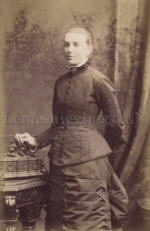 Edinburgh Edinburgh yours faithfully ? G. Shiells Edinburgh Edinburgh Mrs. M.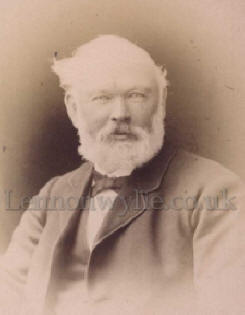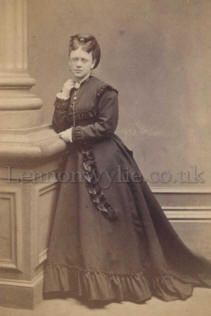 Largs Largs Largs Jane Hays? Largs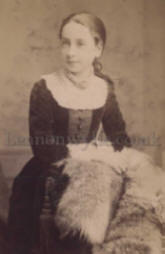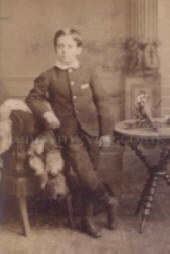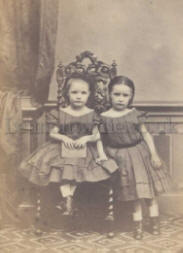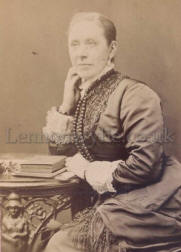 Dumfries Dumfries Blairgowrie Ayr Paisley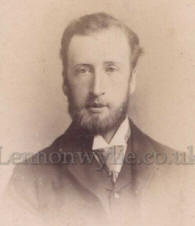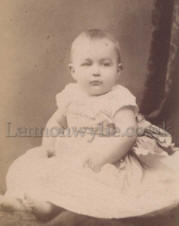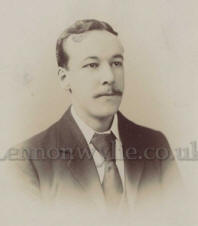 English photographers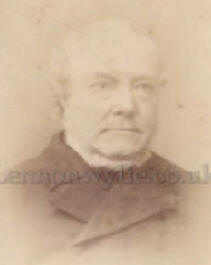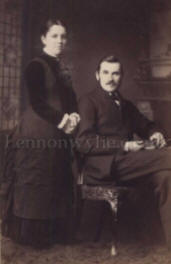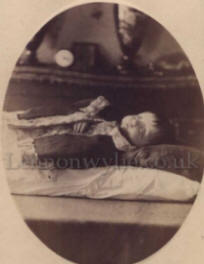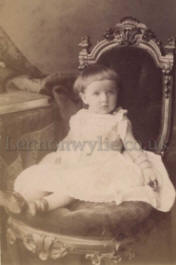 English photographers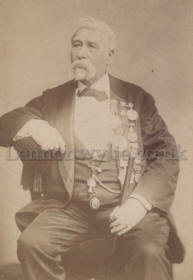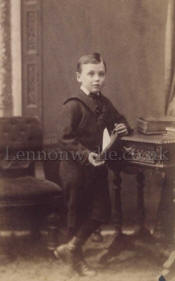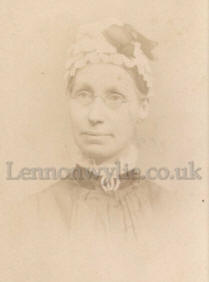 English photographers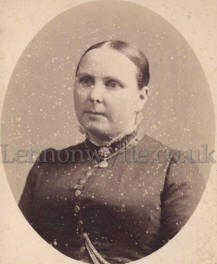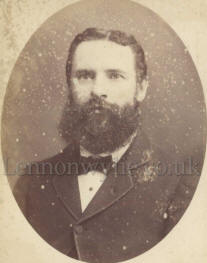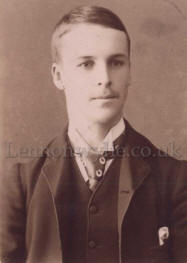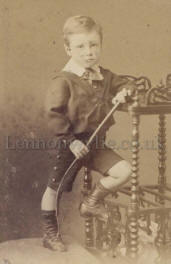 Melbourne Melbourne Melbourne Melbourne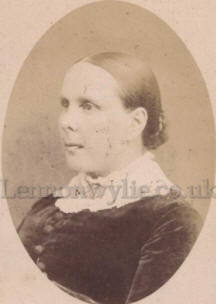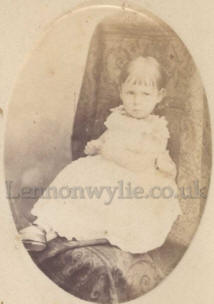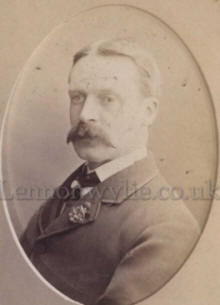 Melbourne Melbourne Melbourne
1 & 2 says Grandpa on the back of both these photos? 3 J. Stewart Robertson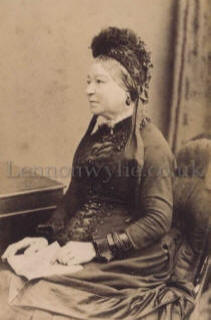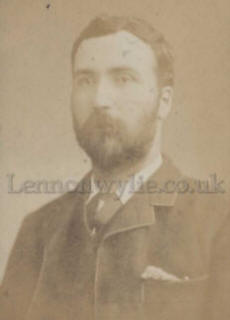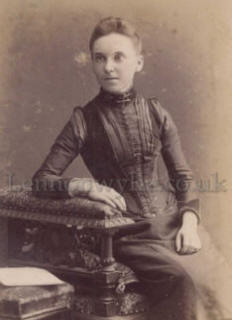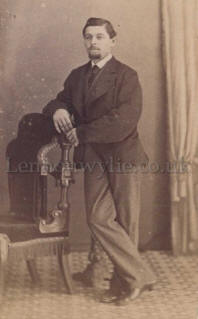 Sydney Sydney Sydney Port Elizabeth S.A.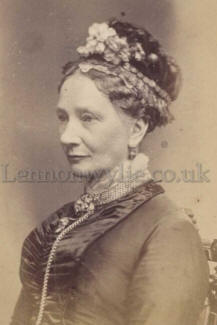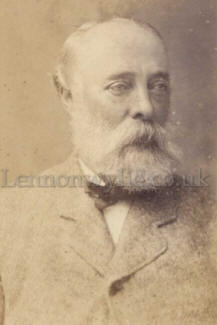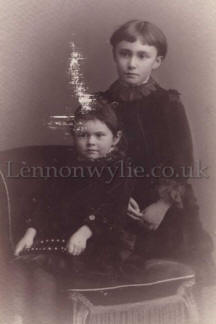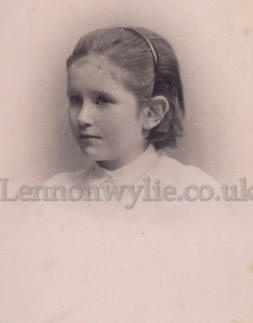 Southbridge, Mass. Duns. N.B. Brooklyn
4th photo - with Graces's love to Aunt Margaret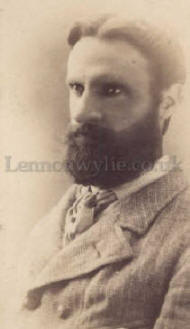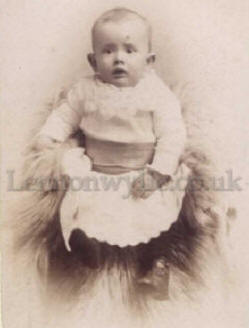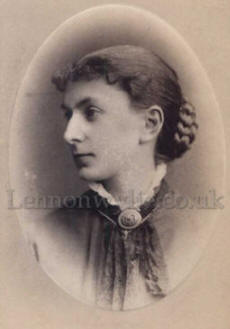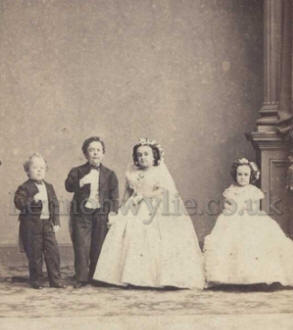 Ontario 1) Montreal 2) Montreal 3) N.Y.
1) Baby Gordon J. McBridge
2) To Mrs. Robertson, with love
3) The Fairy Wedding Group: Entered according to Act of Congress in the year 1866 by M. B. Brady in the Clerk's Office of the District Court for the Sub-District of New York - Compliments of Charles S. Stratton. Compliments of Lavinia Warren Stratton. signed G. W. McNutt & Minnie Warren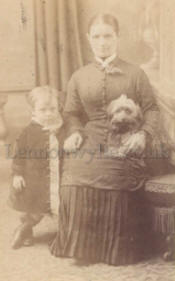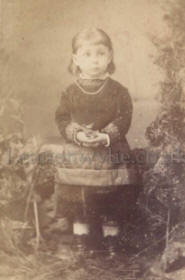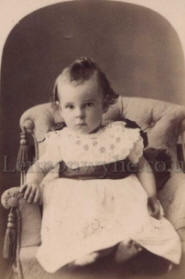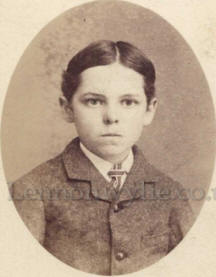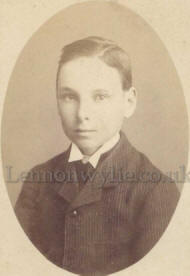 all Prahran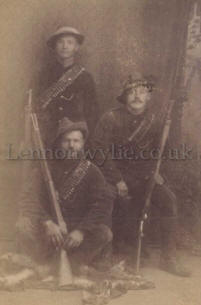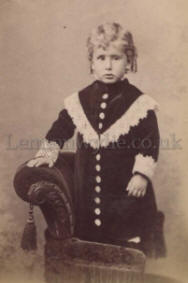 photos with no information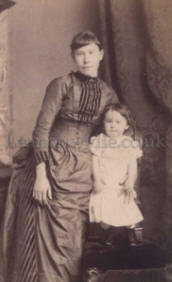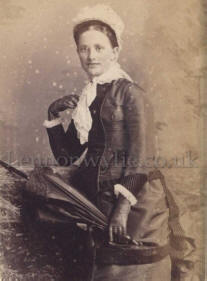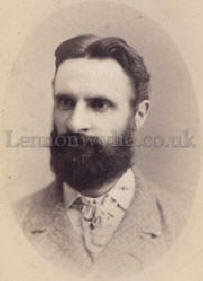 no info.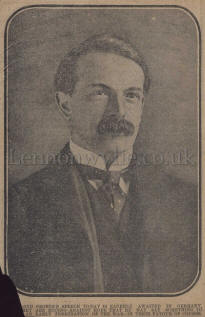 Lord George's speech to-day is eagerly awaited in Germany, they are hoping against hope that he may say something to ? an early termination of the war - in their favour of course.
on the back of this clipping:-
..... Bangor, Mary A., widow of the late William McKee, Bangor Demesne.
McReynolds - December 18, 1916, at the Infirmary, Lisburn Road, Samuel G. McReynolds, son of the late Joseph McReynolds. Funeral at 11 a.m., for interment in City Cemetery, on tomorrow (Wednesday)
McMurray - December 18, 1916, at her father's residence, Louisa, the dearly-beloved daughter of Wm. McMurray, Brooklyn Villas, Groomsport Road, Bangor. Funeral on Thursday, 21st inst., at 2 p.m., for interment in Bangor New Cemetery
McWatters - December 18, 1916, at her uncle's residence, 24 Tyne Street, Isabella Best, wife of James McWatters (at present on active service). Her remains will be removed from the above address, on tomorrow (Wednesday), at 2.30 p.m., for interment in the City Cemetery. Deeply regretted by her loving Uncle and Aunt, William John and Maggie Best. U.S.A. papers please copy.
Nevin - December 18, 1916, at his mother's residence, 34 Albert Place, Ballymena, Matthew, fourth son of Eliza and the late John Nevin. Funeral on tomorrow (Wednesday), at 3 p.m., to the New Cemetery, Ballymena. Eliza Nevin
O'Hara - November 23, 1916, at her residence, 585 Levington Avenue, Brooklyn, N.Y., Agnes, the second and dearly-beloved daughter of Samuel and Mary Sands, 65 Percy Street, Belfast. Deeply regretted by her Father, Mother, Sister, and Brother-in-law. American paper please copy.
Patterson - December 18, 1916, at the Hospital, Dublin Road, Lisburn, Martha (Close), beloved wife of Private John Patterson, Inniskilling Fusiliers, British Expeditionary Force. Her remains will be removed from her late residence, 22 Mercer Street, on tomorrow (Wednesday), at 2.30 p.m., to Lisburn New Cemetery. Friends will please accept this intimation. John Patterson (on active service)
Patterson - December 18, 1916, at 82 Nelson Street, Elizabeth Summer Patterson. The remains of my beloved wife will be removed from above address, for interment in City Cemetery, on tomorrow (Wednesday), at 2.30 p.m. Friends will please accept this (the only) intimation. Fret not for me, I'm free from pain, My earthly sorrows o'er; I hope to meet you all again, On that peaceful, happy shore. Deeply regretted by her sorrowful Husband and Family. Joseph Patterson.
Patton - December 18, 1916 (result of an accident on the Queen's Island), John, the dearly-beloved husband of Elizabeth Patton. His remains will be removed from 36 Fox Street, on tomorrow (Wednesday), at 2 p.m., for interment in Dundonald Cemetery. Friends will please accept this (the only) intimation. A loving father, true and kind, Missed by those he left behind; Forget him? No, we never will, As time rolls on we love him still. Deeply regretted by his sorrowing Wife and Family (two sons on active service). National Amalgamated Union of Labour - No. 108 Branch (Redleaders' Section). Patton - Members of the above and other Branches are requested to attend the funeral of our late respected Member, John Patton. Edward Percy, President. Samuel Bradley, Secretary. George Greig, Official Delegate.
Rodgers - December 16, 1916 (killed at Bootle, Liverpool), William, the beloved son of Mr. and Mrs. Joseph Rodgers, 30 Grampian Avenue, Belfast. His remains will be removed from his father's residence for interment in City Cemetery, on tomorrow .....
END OF NEWSPAPER CLIPPING
next column
..... patrick Burying ground. Gone, dear father, gone for ever, Free from all sorrow and care; Suddenly it came upon us, Father dear, with Thee to part. Ever remembered by his loving Daughters and Son-in-law, Sarah and Bella Patton, 5 Front Row, Whitewell. Lizzie and John Raphael, Browndodd.
Patton - In loving memory of our dear father, Samuel Patton, who died suddenly on the 19th December, 1912, and was interred in Templepatrick Burying-ground. What peaceful hours we once enjoyed, How sweet their memory still; But he has left an aching void, The earth can never fill. Ever remembered by his loving sons, James T. and Scott Patton, 5 Front Row, Whitewell. Also his loving son, John Patton, Ballyhenry
Patton - In loving memory of my dear father, Samuel Patton, who died suddenly on the 19th December, 1912, and was interred in Templepatrick Burying-ground. I miss you, dear father, day by day, As I travel o'er life's weary way; When days are dark and friends are few, It's then, dear father, I think of you. Ever remembered by his loving Son, Corpl. Robert Patton, Ballykinlar Camp.
Patton - In loving memory of our dear father, Samuel Patton, who died suddenly on the 19th December, 1912, and was interred in Templepatrick Burying-ground. Four years to-day have passed away, When one we loved was called away; Thy purpose, Lord, we cannot see, But all is well that's done by Thee. Ever remembered by his loving Son and Daughter-in-law. Samuel and Lizzie Patton, 2 Erskine's Terrace, Whitehouse
FOR KING AND COUNTRY
Fox - December 12, 1916, at No. 2 London Casualty Clearing Station, France (from wounds received in action), Private Samuel Fox, aged 19 years, the dearly-beloved son of Samuel and Louisa Fox, James Street, Portadown. Deeply regretted by his sorrowing Father, Mother, Sisters, and Brothers.
Moffitt - Killed in action in France on September 5, 1916, Sergeant James Arthur Balfour Moffitt, of the Australian Imperial Force, eldest son of the late William Moffitt and Eliza Jane Moffitt, Barnalacken, Ederney, Co. Fermanagh. "Greater love hath no man than this, that a man lay down his life for his friends." Inserted by his sorrowing Aunt and Cousin, the Misses Moffitt, 29 Essex Street, Belfast.
Weir - Died of wounds in France on 11th December, 1916, Rifleman James Weir, R.I.R., the dearly beloved son of Robert and Fanny Weir, 23 Steen's Row, Beersbridge Road. A mother and father's hearts are aching, For the son they loved so well; He gave his life for his country, In honour's case he fell. Nameless his grave on a battlefield gory, Marked by a cross o'er a mound of (newspaper ripped) earth; Died in the pride of his youth and his ... Far from his home and the land of ... Deeply regretted by his sorrowing .... Mother, Brothers, and Sisters, ... Grandfather. Beersbridge Road Bible and ... Defenders' L.O.L. 891 ...
Weir - The Members of above L. ...
Other side of Viking story.
Horned helmet, mead soaking his red beard, a buxom wench at his arm, blood on his battle axe ... that is the image of the Viking. But not all were blood thirty plunderers, say historians, Elsa Roesdahl, lecturer in medieval archaeology at Denmark's Aarhus University, a pre-eminent expert said: "Now we know that most of them were farmers who lived quietly at home. They were craftsmen and traders." Given the new image, the Vikings are enjoying unprecedented popularity among their descendants ... with television programmes, books and lectures. "I think the Scandinavians are rather proud of what their ancestors did. It was a glorious past," said Dr. Roesdahl. A display at the National Museum, called the Vikings in England, had drawn thousands of visitors. Rape and pillage were not ignored, but also illustrated was the Viking invaders expertise in house building, the arts, agriculture and other advanced traits of a civilised society. A popular feature was a skeleton recovered from a grave in England and displayed as it was found - the skull between the legs.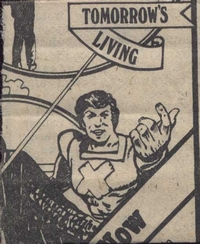 no idea what this is
++++++++++++++++++++++++++++++++++++++++++++++++++++
2 of 5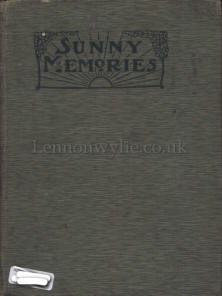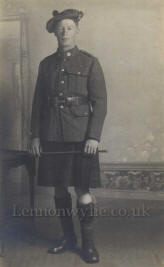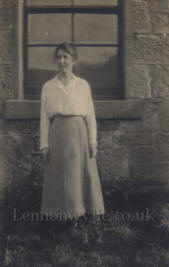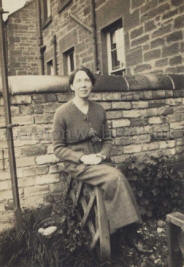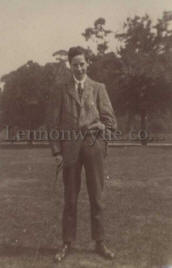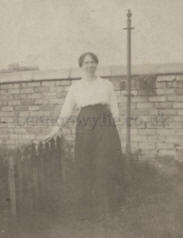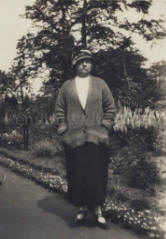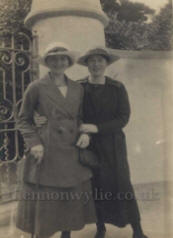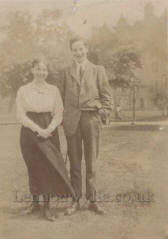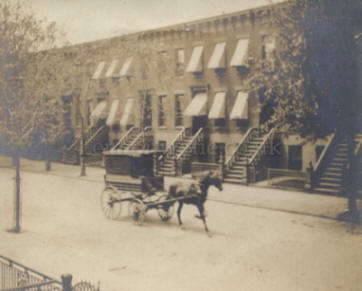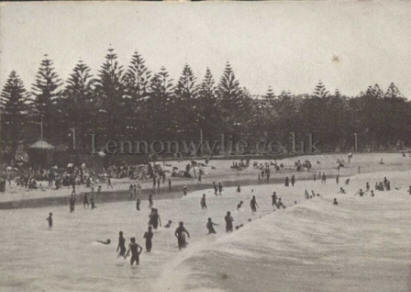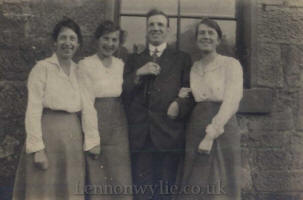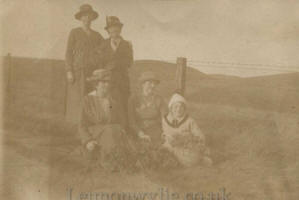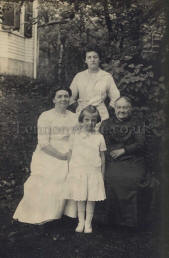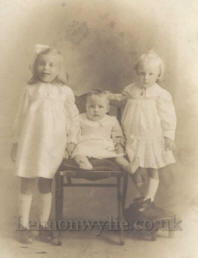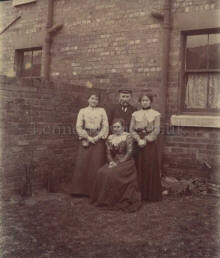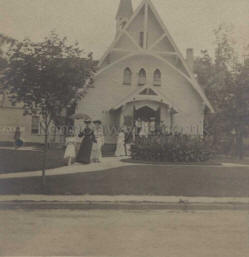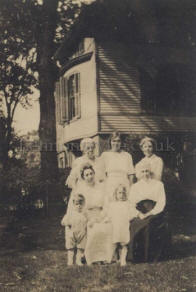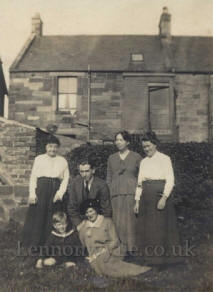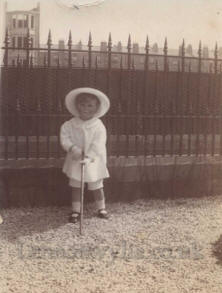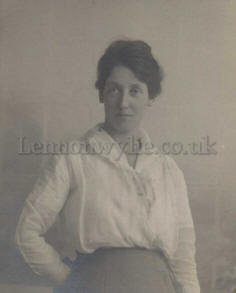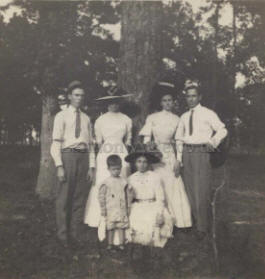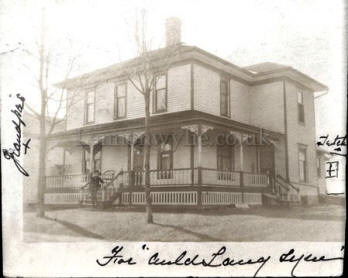 1 2 3
1) Will's Boy - Maggie & Carl Ruppart?
2) Myself & Rover at Home
3) + Grandpa's - + can't make out writing - For "Auld Lang Syne"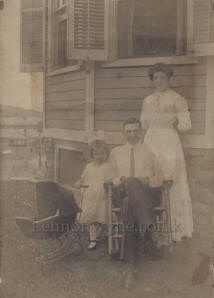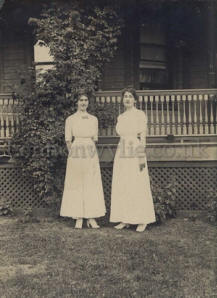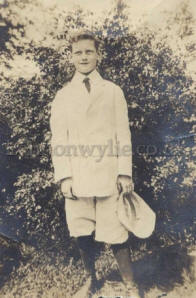 1 2 3
1) just a proof, will send you a better one when they are finished
2) Dear Aunt Mary, A very merry xmas, these are some photos taken on the lawn this summer, the corset waist is from Mother, will write soon, Lovingly, Maude
3) With love from Chas. Horten Young, 10 years old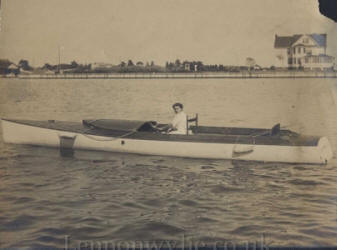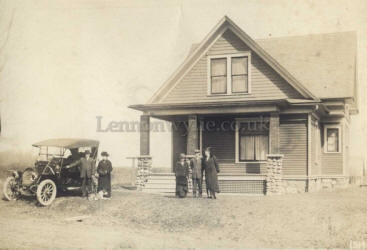 1 2
1) The "Minnie O." Great South Bay, Amityville, L. I. August 1914
2) January, (PC trimmed) something 'at college near by' our car Albert made a ... & "Cappo" Lady? pet doggie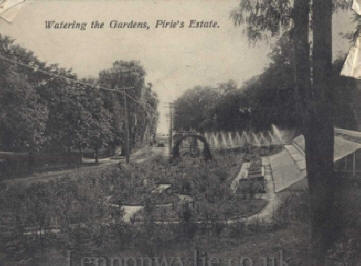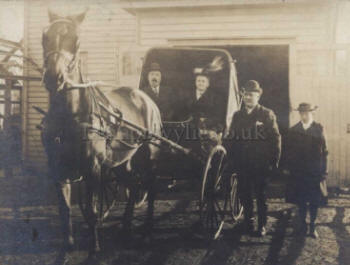 1 2
1) Card trimmed Mrs. J. H. McGridlaw? 111 Narrender Park Road, Edinburgh, Scotland U.S. postage from Seattle Jun 19??
2) Card trimmed Feb. 1908? U.S.A. stamp, Mrs. J. H. McQuill? 111 Warrender Park, Edinburgh, Scotland (well, one of them is correct, writing hard to make out) McQuillan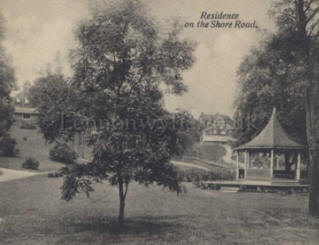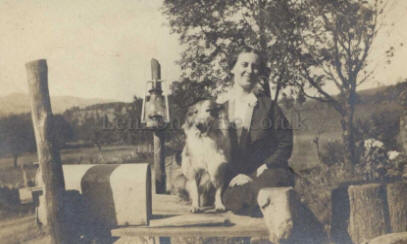 1 2
1) Card trimmed Dear M. This is a new card, showing the new way of watering from overhead pipes. The lower half is Mrs. Heuson's garden and summer house. The Heuson house is on the left. Mr. Porters on the right.
2) Catskill Mountains Oct. 1914
+++++++++++++++++++++++++++++++++++++
3 of 5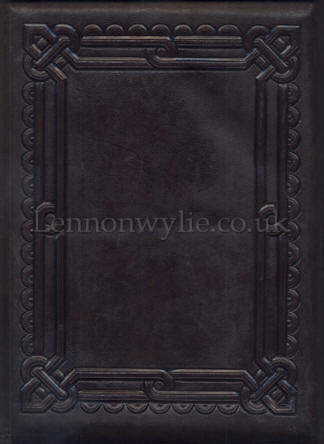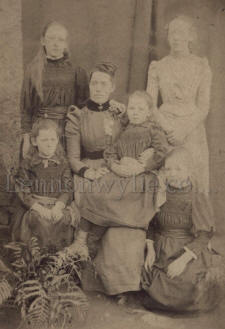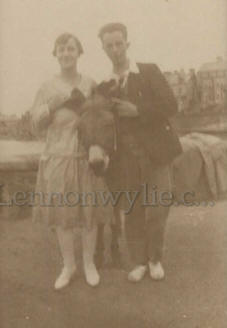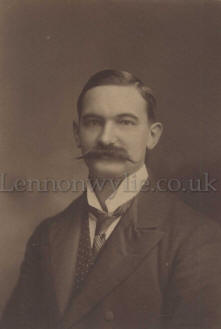 Ballynahinch Miss Craig Lafayette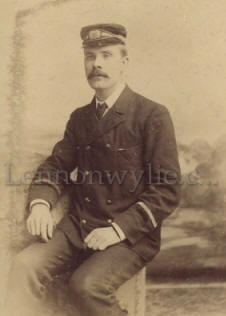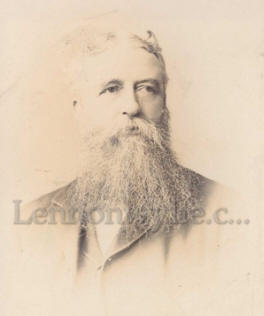 Belfast Belfast Portrush & Giant's Causeway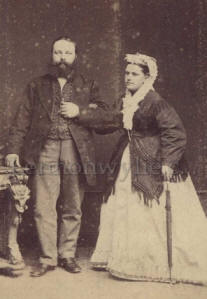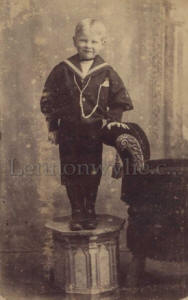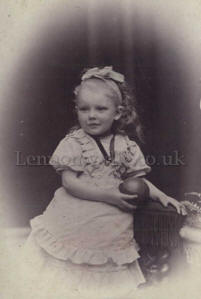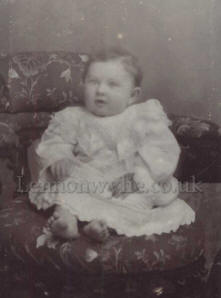 Belfast Belfast Belfast Portrush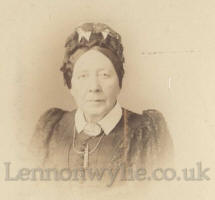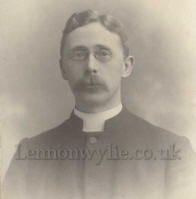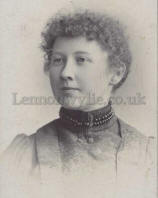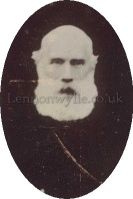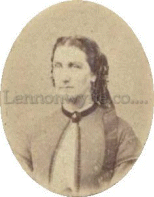 Ballymena Belfast Belfast Belfast A. Ferguson
(hand-written on back, may be photographers name)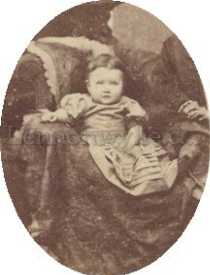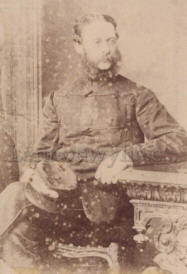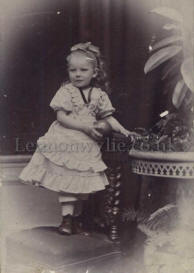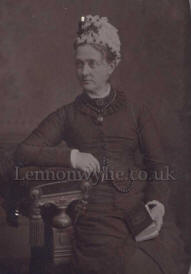 Belfast Belfast Belfast Belfast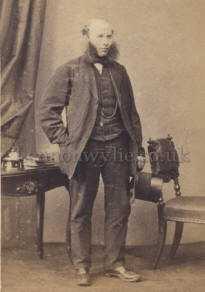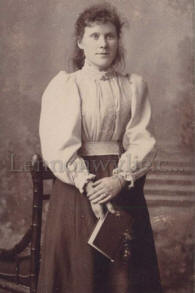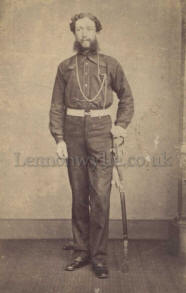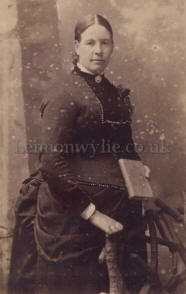 Belfast Ballymena Belfast Ballymena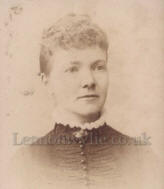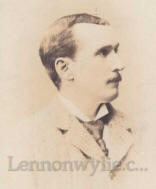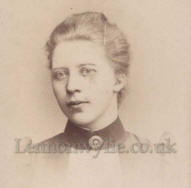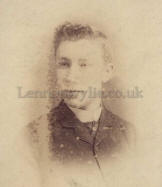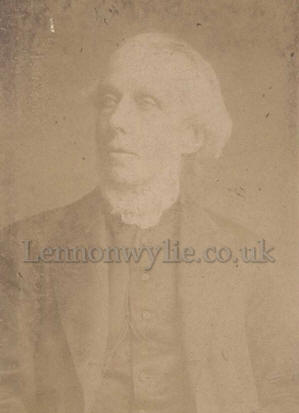 Belfast Belfast Belfast Ballymena Dublin
more info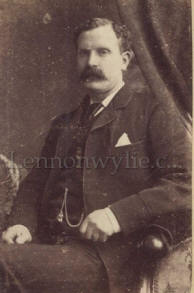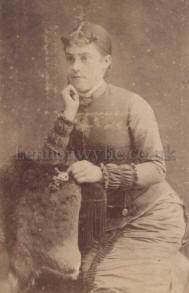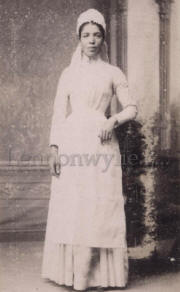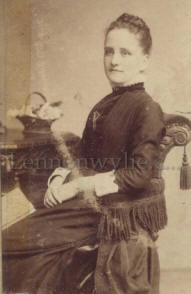 Glasgow Glasgow Monaghan Armagh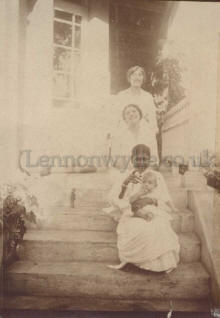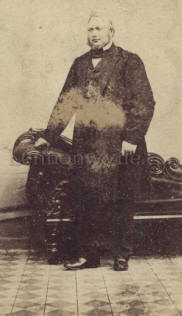 love Selma, Pahbah (Indian maid) & Mollie Edinburgh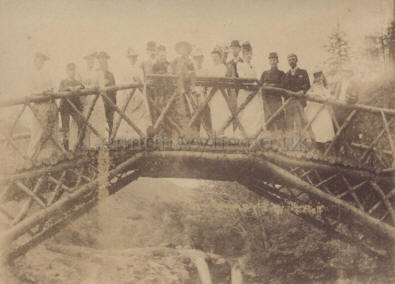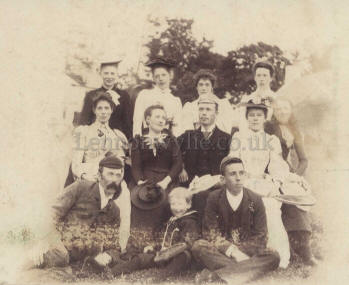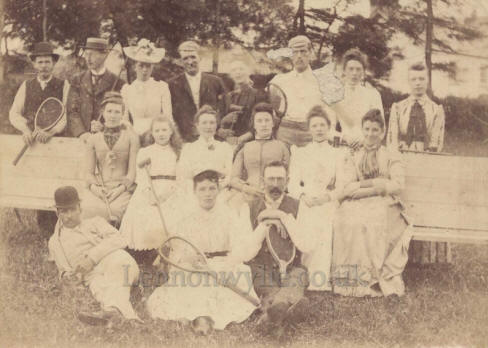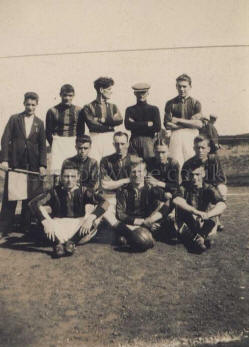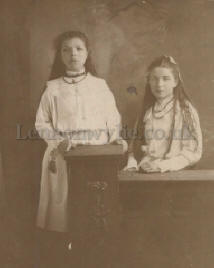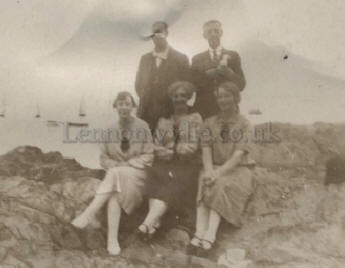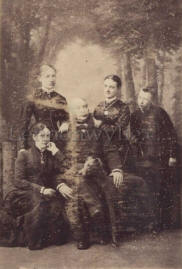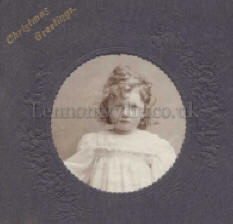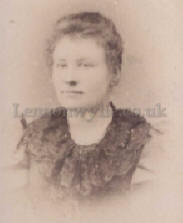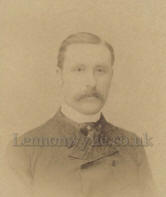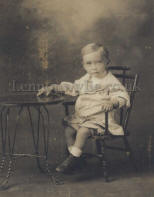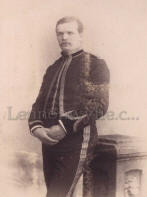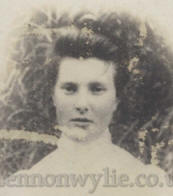 Paris Linton Ind. Aldershot Paris South Woodford
some newspaper clippings of the Royal family which I won't include but here are some things from the back of them...
R.A.F. Chaplaincy For Omagh Curate - Omagh Curate - Confirmation Services
Rev. Canon MacQuaide Tribute
The Rev. D. L. O'Neill, who has been for more than two years curate of Drumragh (Omagh) has been offered and has accepted, a chaplaincy in the Royal Air Force. He was curate in Derriaghy diocese of Connor before he went to Omagh. During his stay in Omagh he was actively associated with the Church Lads' Brigade and took a special interest in the boys and men of the Inniskilling Fusiliers. His captaincy of the hockey club and interest in athletics brought his into touch with the young men of the town and district of Omagh, by whom he will be much missed. He reports for duty in the R.A.F. on March 1.
Confirmation services have been arranged by the Bishop of Kilmore (Right Rev. Dr. Barton) for the following centres :- Derrylane, March 6; Bailieborough, March 20; Killoughter and St. John's, March 27; Cavan Union, April 3?; Killeshandra and Killegan, April 24; Drung, May 1; Downa and Innismagrath May 22; Kinawley and the Holy Trinity May 29; Calry, June 5; Larah and Lavey, June 19. Meetings are being held throughout the various rural deaneries in Down and Connor and Dromore on behalf of "The Cathedral Quarter of a Million Shilling Fund." Successful meetings have been held in Ballymena, Ballynahinch, and St. Donard's, Bloomfield (for Hillsborough Rural Deanery). At the meeting of the Omagh Clerical Society which was held in Omagh the Rev. R. H. Whelan gave a talk on "How to Read the Bible" "The Rise and Revival of Superstition and its Effects," was the title of the presidential address given by the Rev. T. W. Coursey at the opening meeting this session of the North Elphin Clerical Union held in the Vestry Room of St. John's Church .....
REVEALED
Winston of Finance Myth - "Sound Policy Disagreeable"
"I am sure," said Mr. Churchill to the Oldham (Lancsl) Chamber of Commerce on Thursday night, "that you will permit me to keep the grisly Budget secrets locked in my own bosom for a few more weeks. "I am always impressed," he said, "with the mysteries of finance, and I think a great deal of the mystery of finance arises from misunderstanding. In finance appearances are always deceptive. Some symptoms very often mean quite different things, and it may be a healthy or unhealthy symptom, according to the cause from which it arises.
SYMPTOMS AND CAUSES
"For instance, people say money is cheap, and they say that is good or they say money is dear, and that is bad, but either view is correct from the cause. Money may be cheap because enterprise is stagnant, or it may be because industry is expanding. It may be cheap because some process, some immoral process as inflation, much as we are frequently tempted to, is ?ing on, or it may be some sober measure or restraint is being applied. "Take another example. Exports may increase, and most people would say how good that it, but search for the reason, they may increase because we are becoming more efficient competitors in foreign markets, or they may increase because we are selling a larger quantity of goods at a loss. Imports again may increase, either because we are doing a very profitable business abroad, getting extremely good prices for what we send from this country, or they may increase because we are living on capital. Exchanges may go up because we have a sound system of finance and a steady condition of credit and politics in the land, because we have a good balance of trade or for some perfectly reputable (sorry end of clipping)
IN MURDER CASE - SIGNATURE OF ACCUSED
Fifty-six cheques question.
(there are some words missing on the left hand side of this column, I'll replace any missing words or parts of words with 3 dots ... )
Edinburgh, Friday - The case ... Crown against John Donald Merre... young Edinburgh student, accused of murdering his mother by shooting ... of uttering forged cheques, was co... at Edinburgh. This is the fourth ... the trial. The Lord Advocate called Mr. ... Francis Gurrin, handwriting sp... Holborn Viaduct, London, who s... examined three classes of documents, the first bearing signatures Bertha M... which were in dispute, the second, ... doubted signature of Mrs. Merrett, the third document in the handwriting ...ing the signature of the accused. The first class consisted of ... cheques submitted to him as que... documents, twenty-three being dr... the Clydesdale Bank, Edinburgh, thirty-three on the account of ... Merrett at the Midland Bank, Bo... They included twenty-nine cheques, ... were the subject of the present ... Witness stated that undoubted signatures of Mrs. Merrett were ... ...ally clean and straight forward.
HEAVY AND UNNATURAL...
When he examined signatures ... fifty-six cheques he found a number ... heavy and unnatural, and others ... suspiciously like each other. ... nine were solid, the appearance of being caused by the fact that two ...tures existed. What had first been ... upon the cheque was a violet ... either of a carbon impression or a... On the top of the violet outline th... a blue black ink outline, which pr... covered it from beginning to end ... violet outline was quite unmistakable the whole of the twenty-nine bot... density and colour. (end of clipping)
IN MEMORIAM
McCoy - In loving memory of my dear wife and our dear mother, Jane McCoy, who passed away June 4, 1936, and was interred in Dundonald Cemetery. We have only your memory, dear mother, To cherish our whole life through; But the sweetness will linger for ever, As we cherish the memory of you. Sadly missed by her loving Husband and Family. 71 Hornby Street
McKee - In loving memory of my dear wife and our dear mother, Margaret McKee, who departed this life on the 4th June, 1935, and was interred in City Cemetery. Fond were the ties that are broken, Dear was the one who has gone; We shall never forget our dear mother, As long as the years roll on. Ever remembered by her loving Husband and Family, Robert McKee, 33 North Thomas Street
Sweet - In loving memory of Mary, wife of George C. Sweet, who died 4th June, 1936. Ever remembered by her loving Husband and Family. 47 Lawnbrook Avenue.
Thompson - In loving memory of our dear Mother, called Home June 4th, 1934; also our dear Father, who joined her, July 2nd, 1935. Home at last. thy labour done, Safe and blest, the victory won; Jordan passed, from pain set free, Angels now have welcomed thee. In God's own time we shall meet again, Ever remembered by their Son. Edwin. Also their Son and Daughter-in-law, Tom and Elizabeth Thompson, 11 Victoria Street, Carrickfergus
Thompson - In loving memory of my dear mother, Esther Thompson, called Home on 4th June, 1934; also my dear father, Thomas Thompson, who died 2nd July, 1935. Both interred in Shankill Burying-ground. Ever remembered by their Son, Daughter-in0law and Grandchildren. James and Evelyn Thompson, 29 Upper Mervue Street
Vance - In loving memory of my dear husband and our dear Father, James Vance, who died on the 4th June, 1935. And while he lies in peaceful sleep, His memory we shall ever keep. Ever remembered by his Wife and Family, 3 Maryville Terrace, Dunmurry.
rest of clipping
CRICKET TO-MORROW
'Inter-Pro.' at Ormeau - Keen Struggle Expected
Three Senior League Games
Ulster and Leinster will continue their inter-provincial match tomorrow at Ormeau where spectators should be certain of seeing plenty of skilful and attractive cricket from experienced players of proved worth, all anxious to advance their claims to inclusion in the Ireland side v. Scotland a fortnight hence. Three Senior League games are in to-morrow's programme. Donacloney, without R. M. Liddell, J. McCullough and C. M. Boucher, should find it difficult to repeat at the Wallace Park last week's narrow success over Lisburn, who will be without G. M. Crothers. Armagh and Cliftonville at Armagh has every appearance of a good match, and if Holywood are to improve their position, their home game with Waringstown would seem as good an opportunity as any. Queen's University will be at home to North Down at Cherryvale in a friendly game.
SENIOR TEAMS
Cliftonville - R. B. Bowers (capt.), J. Clynes, C. Fee, G. W. B. Gailey, W. W. Mills, P. Montgomery, E. Monroe, W. L. McClay, J. McDonald, J. S. Shaw and J. Wilton
Holywood - P. Gallagher (capt.), G. B. Reid, D. M. Kyle, T. Balmer, J. Cardy, R. J. G. Grainger, L. Kingan, R. Wilson, T. Thompson, A. Grimes, J. Waring
Waringstown - H. McKenzie (capt.), Joe Scott, Jack Scott, R. Harwood, J. Harwood, E. Sands, T. McMeekin, R. Baird, B. Cairns, D. Walker and J. Burke
Donacloney - W. Liddell (capt.), E. Craig, J. Craig, S. Dowds, S. Douglas, F. Strain, R. Hylands, W. Armstrong, N. English, L. Armstrong, E. Dowds.
Second Division Section "A"
Enfield v. Donacloney II
Waringstown II v. Cregagh II
Qualifying League "A"
Cregagh v. Collegians
Lurgan v. Ballymena
Muckamore v. C.P.A.
Instonians v. Sydenham
Second Division Section "B"
Sydenham II v. Holywood II
Y.M.C.A. v. Ewarts II
Qualifying League Section "B"
Ophir v. Saintfield
Sirocco v. Seaforde
Laurelvale v. Y.M.C.A.
Ewarts v. Harmoney
Section "C"
Bangor v. St. Simon's
Clorinda v. St. Mary's
Hydepark v. Hilden
Section "D"
Hillsborough v. G.P.O.
Drumaness v. Willowfield
Derriaghy v. Lambeg
Minor Cup - First Round
Harmony II v. Lurgan III
Hilden II v. Waringstown III
Ulidea II v. Laurelvale II
Collegians II v. C.P.A. III
Dunadry v. Lisburn III



from your Pastor G. S.? January 1. ?2