WW2 Database

Home

8th Belfast HAA


Newspaper clippings - (Porter) other
NOMINAL ROLLS 21ST Battery - 22ND Battery - 23RD Battery
Watch Harry's 'Twelve mile snipers' on you-tube
an appreciation of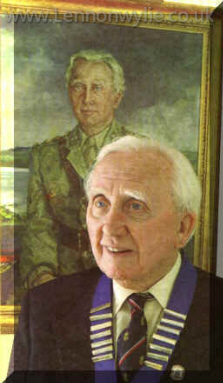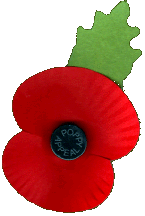 Colonel h. j. Porter OBE TD JP DL
Colonel Harry Porter, for many years one of the leading Gunners in Northern Ireland, died suddenly on 2nd January 2002 at his home on the shores of Belfast Lough.

He was 82
Harry Porter joined the 8th (Belfast) Heavy Anti-Aircraft Regiment (Supplementary Reserve) in 1939 as a Gunner and went with the Regiment to France where it took part in the campaign in North West Europe in 1940. Evacuated at Dunkirk, as a sergeant, he and the Regiment participated in the air defence of London during the Battle of Britain before moving to the Far East in May 1942, where they saw service in India and during the campaign in Burma 1943-45. By the end of the war he was a Major.
Demonstrating, not for the first time, or the last, a certain independence of mind, Porter, against Regulations, filmed many of the Regiment's activities in Burma. Later he raised a great deal of money for the Royal Artillery Association in Northern Ireland by showing a slightly expurgated version around the Province and more widely. Later still it attracted a good deal of media interest and it now resides in the Imperial War Museum.
On demob Porter joined the family business and in a few months was catapulted by circumstances into the role of managing director. He also joined the Territorial Army rising quickly to command 245 (Ulster) Light Anti-Aircraft Regiment at the age of 33. On an amalgamation he went on to command the newly-formed 245 (Ulster) Light Air Defence Regiment RA (TA). Later he became its Honorary Colonel and again on an amalgamation, moved to become the first Honorary Colonel of 102nd (Ulster and Scottish) Air Defence Regiment RA (V).
Alongside all this he progressed in business and also took on a wide range of activities and appointments. As President of the Junior Chamber of Commerce he arranged the first Lord Mayor's Show in Belfast. He founded the Northern Ireland Paraplegic Association and after retirement, was Chairman of the Health and Safety Council for Northern Ireland. As a former top class swimmer - at all-Ireland and Army representative levels - he became President of the Belfast South End Swimming Club and remained so until his death. In his spare time he took part successfully in motor rallies around Ireland.
On the military side too Porter was always active, founding the Royal Artillery Association in Northern Ireland and setting up the Gunner Luncheon Club which continues to meet on the first Thursday of each month. He was also President of the Dunkirk Veterans Association and the Burma Star Association.
In 1948 Porter married his war-time sweetheart, Marjorie, who survives him along with their two sons and a daughter. Always family orientated, in his latter years he took particular interest in his five grand-children.
Harry Porter was a man of tremendous energy and enthusiasm who, in whatever field of activity, always affected those around him positively.
In the end he achieved his wish "to simply fall off his perch".
extracted from the 'Gunner Magazine'
Obituary no longer at the above address
background and buttons supplied by


A short History of The 8th (Belfast) Heavy Anti-Aircraft Regiment Royal Artillery (Supplementary Reserve)
by Harry Porter