Photos - Edgar
many names including Keenan, O'Hare, Jeffers, Monkhouse, etc.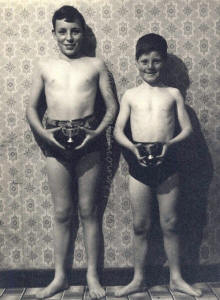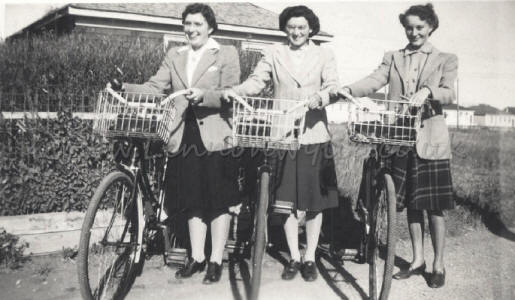 1 2 3
1) Belfast Swimming Champions 1958
G. Keenan, Under 13 Breast Stroke, Record Time
J. O'Hare, Under 11 Breast Stroke
2) Elaine, me and Eileen
3) Veronica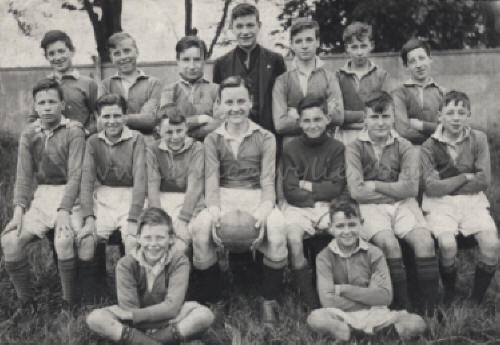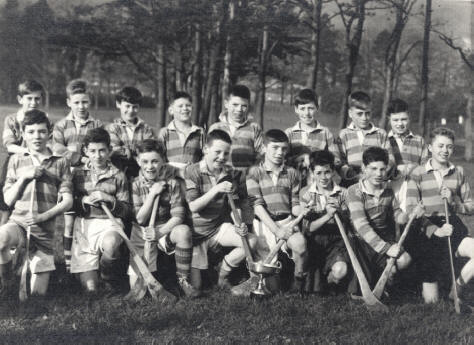 1 2
1) St. Peter's P.E.S. Gaelic Football Team, 1939
Winners of School Football League
on back says Jeffers
2) Winners :- Schools Hurling League 1957 on back Howard M. King, Croydon (on back - maybe photographer, written not printed)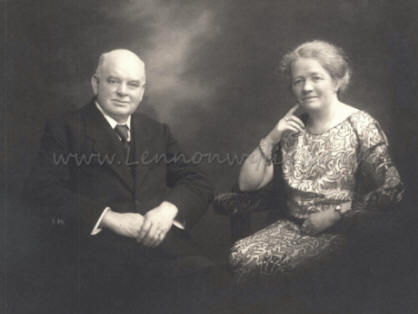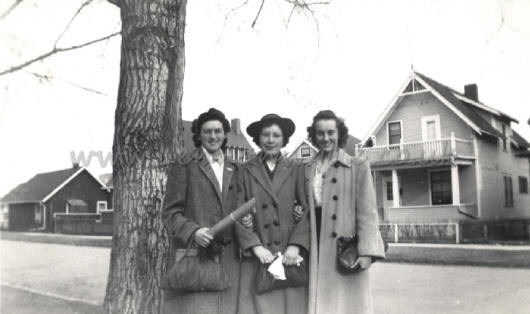 1 2
1) Great Uncle Jack Monkhouse and Great Aunt Kitty
2) Me Elaine Eileen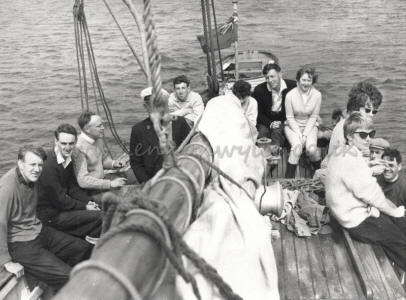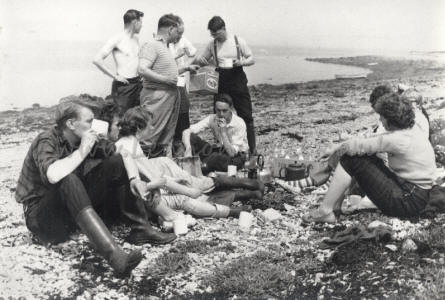 both 1960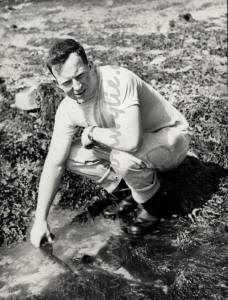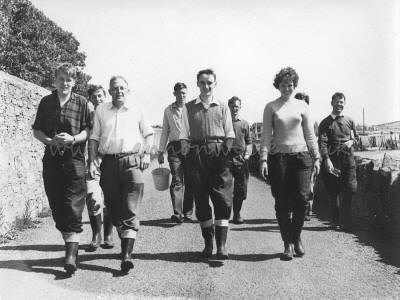 both 1960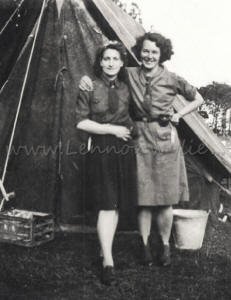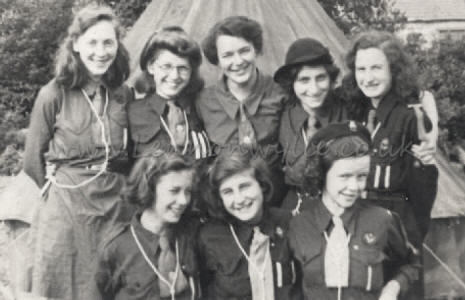 1 2 3
1) As A Guide 19th October 1934 Belfast Photographer
2) At Camp
3) Patrol Leaders in 83rd Belfast (above back middle girl an arrow and says H. H.)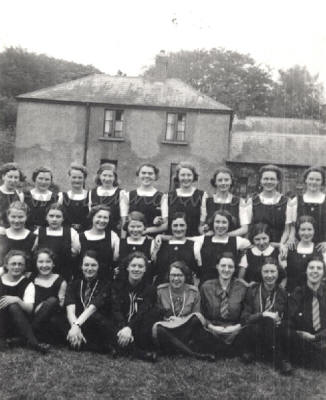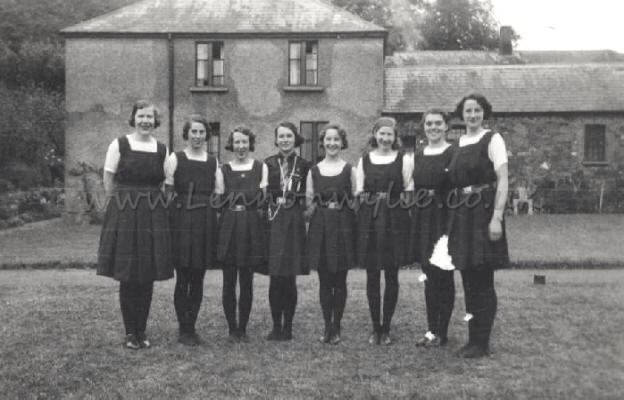 1 2
1) Stranmillis Training College, Ranger Cadet Company
2) Patrol in Ranger Cadets (H. H. in uniform)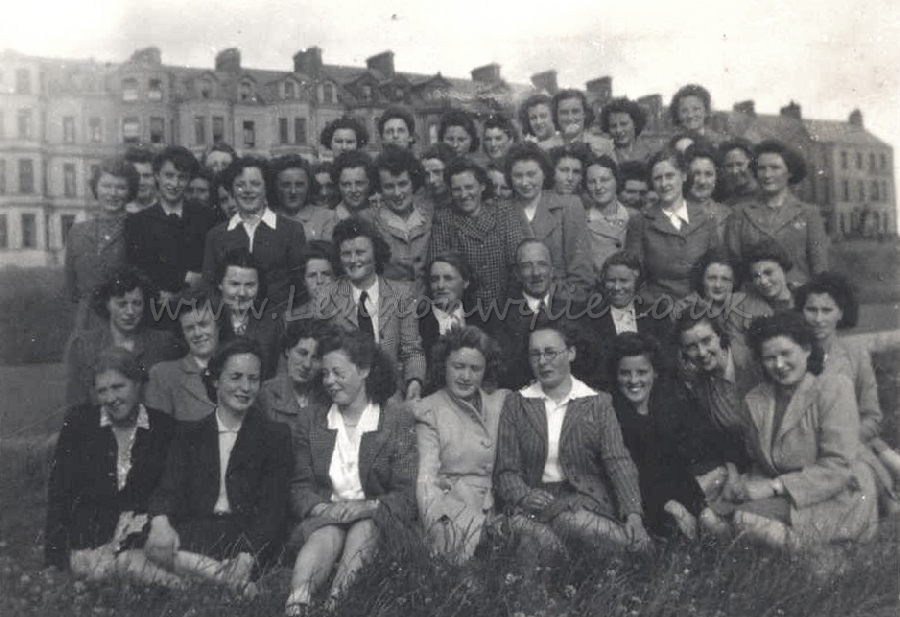 Stranmillis T. College, First Year Students, June 1943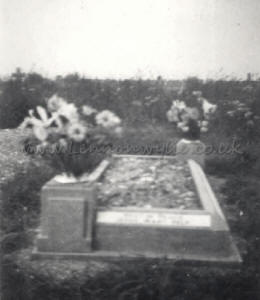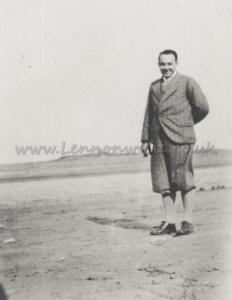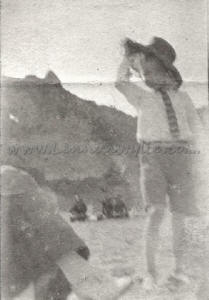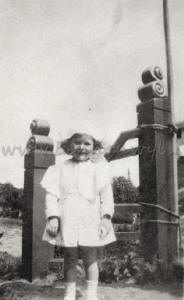 1 2 3 4
1) Paddy grave June 1st 1954 to Mum
2) Alan Holmes
3) Dickie with his mammy's hat on. I think this negative was spoiled in developing.
4) Taken at the end of the bridge in Peasholme Gardens, Scarboro, August 1922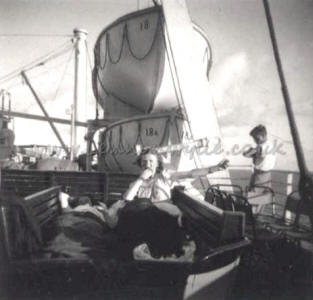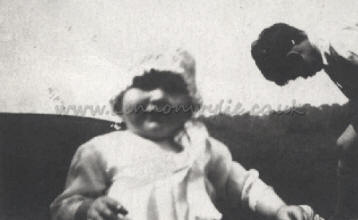 1 2 3
1) Uncle John & Marjorie, Scarborough, August 1922
2) M.V. Georgia, Indian Ocean, April '49. Too, too hot to sleep below, so Florence Darling (London) & me slept on deck. (6 a.m.)
3) Uncle John, Aunt Maggie, Dickie & Marjorie, Valley Gardens, Harrogate, 6th May 1922, taken by Jackie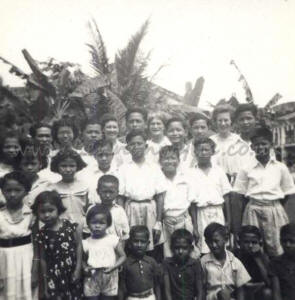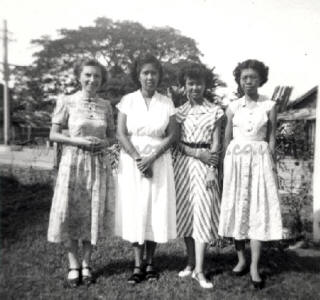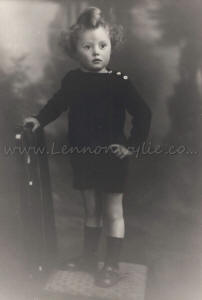 1 2 3
1) some of our English S.S. children
2) The teachers of the English S.S. L to R :-
Wee Chan P'ing medical student in Singapore; Lily Hoh, now a student at Kirkby T.C. Lancashire; Maud Foemander, teacher in Meth School, Bentong; also Winnie Choo of whom I write in Circular. Pray for them!
3) Hollywood Studios, Belfast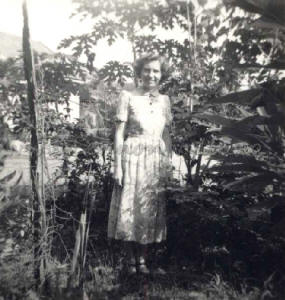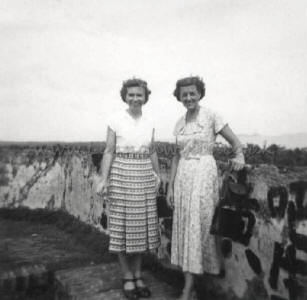 1 2 3
1) taken in our garden
2) Dot Hirst & myself taken at St. John's Fort, Malacca. On a hill that commands a wonderful view of the town & coast
3) This was taken in Malacca. The remains of an old Portugese church built in the 16th century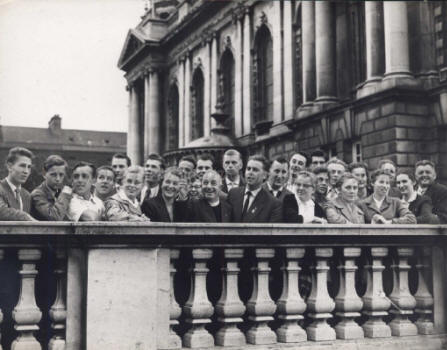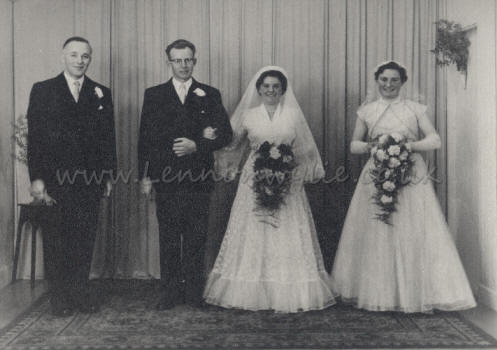 Belfast Telegraph photo, no date Belfast photographer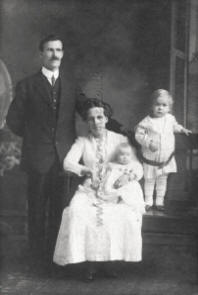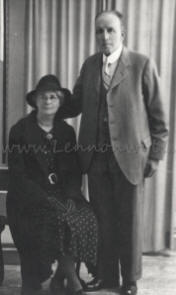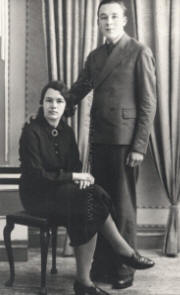 1 2 3 4 5
1) photographer Raphoe Studio, St. Louis
2) photographer Abernethy, Belfast
3) 15th June 1938
4) 8th April 1935
5) -






1 2 3 4
1) R. E. McFarland, Maureen R. Patterson, Uncle Johnny & Aunt May, Armour & Bessie, Mr. & Mrs. Chas. Moffitt, G. Coulter, J. & S. Gray
2) Jennie Acheson, Margaret N. Greene, L. & E. Mitchell, Audrey, Sam & Margaret, Pat, N. Mulligan
3) Dorothy, Auntie Mary & Uncle Walter, Nan & Lennox, Uncle Bob & Auntie Mimie or Minnie, C. H. Dodd, Irene & John, March 51
4) Mr. & Mrs. Holmes, from Gordon, Bob & Meta, Douglas & Mabel, Brian Samuel Edgar, E. O. E., Uncle John & Aunt Maggie Milngavie, Alan & May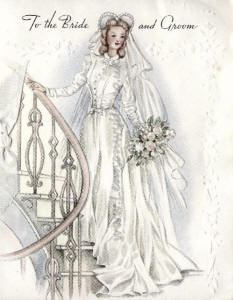 To the Bride and Groom, your loving sister Edie(?)
March 5/51 - Dear Mary, Just a little note in with our card. We plan on sending a gift to you & Sam, but it will be a little late, as we have to send home for what we want. Many thanks for your last letter. My! you must be excited, such a lovely honeymoon & new house & all. I'm anxious to see some snaps. Hope you have nice weather for your trip to Edinburgh. Anyway even if it does rain, it won't dampen your spirits, will it!!? Both Mother & Dad were born & brought up in Edinburgh & Harold was there during the war. We are having lovely spring weather just now, so I hope it continues. The graduation banquet is on April 19th, so I got a new dress for the occasion & plan on making a hat. Buying a straw form & putting flowers, veiling, etc. on it. My dress is a floral rayon crepe. Harold is still busy on his thesis. He has 3 chapters finished & plans on about 5 or 6. The whole thing has to be 10,000 words, not less & not too much over. We've had a flu epidemic over here too, but we just had colds. We stopped our children's meetings on account of sickness, for 2 weeks, but plan on opening again this week, The folks at home are all well. Hope your folks are keeping fine. Well I much close. We'll be thinking of you on the 20th & may God bless you both. Write again when you have the time. Love, Maud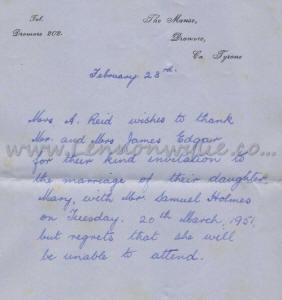 1 2
1) A Wedding Message - to Mary & Sam Love from Maude & Harold
2) Miss Edgar - The Manse, Dromore, Co. Tyrone, February 23rd - Mrs. A. Reid wishes to thank Mr. and Mrs. James Edgar for their kind invitation to the marriage of their daughter, Mary, with Mr. Samuel Holmes on Tuesday, 20th March 1951, but regrets that she will be unable to attend.





1 2 3
1) 340 E Maplehurst(?), Ferndale 20, Mich. 4/2/51 - Dear Samuel & Mary, I was sorry I could not accept your invitation to your wedding, even if I had wanted to fly across it came too late to get a passport. I wish you both a very happy life. I hope you got a lovely sunshine day & thought about you March 20th and tried to picture it all in my mind. You can write and tell me all about it when you get settled. Hannah told me you were having a new home built, that is wonderful to be able to have a new home to start out with. All the family send best wishes to you both. Your loving sister Edie
2) Jim Rutherford
3) Hope Press Publications Sponsored by the United Kingdom Band of Hope Union, Honours Certificate, Clearway Alcohol Education Programme November 1981
the rest of these photos have no information at all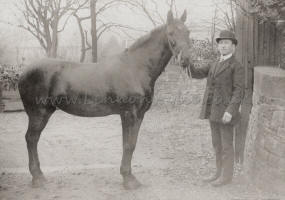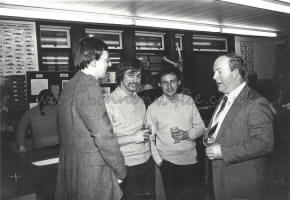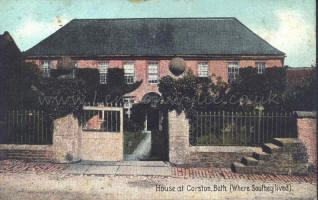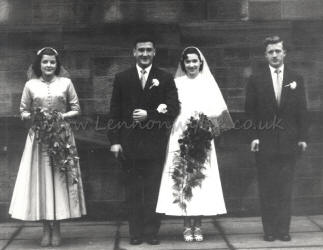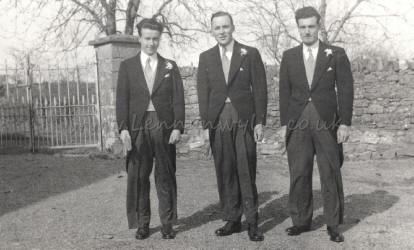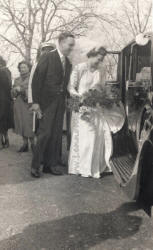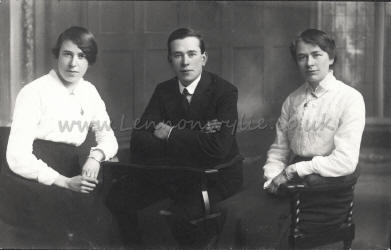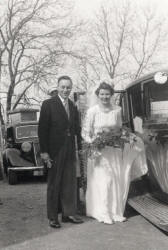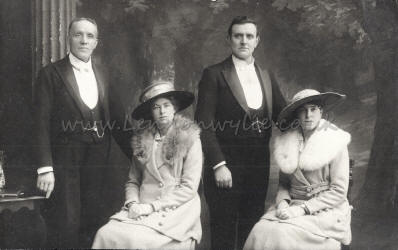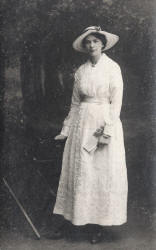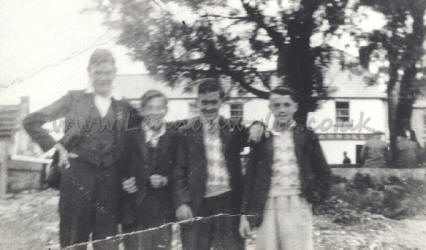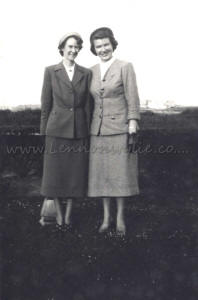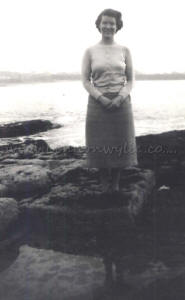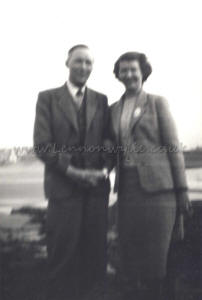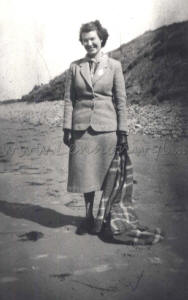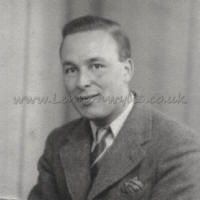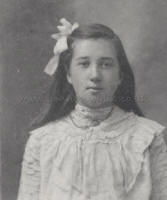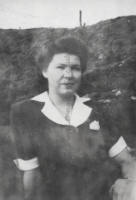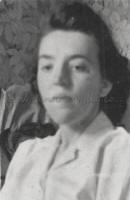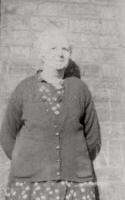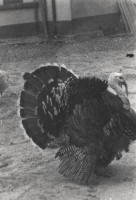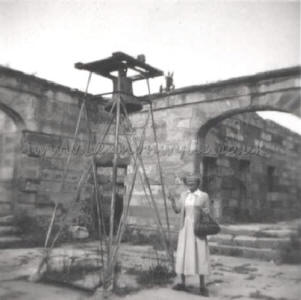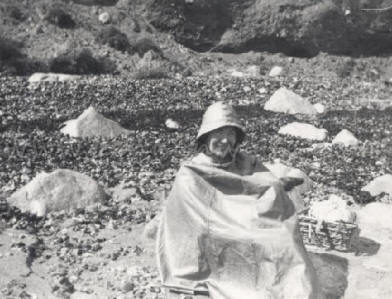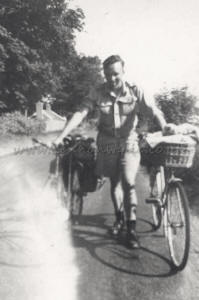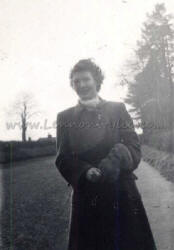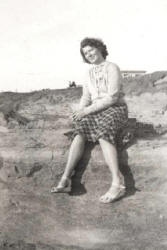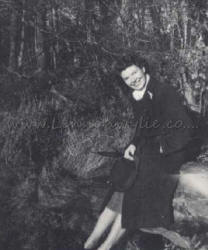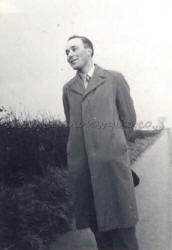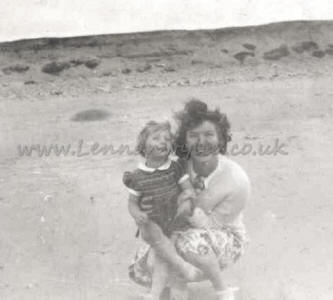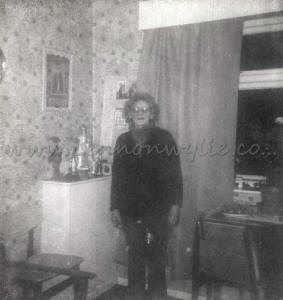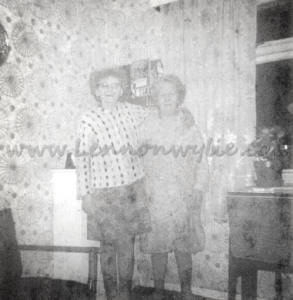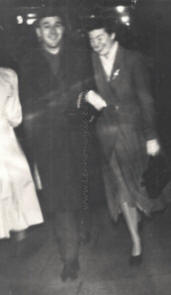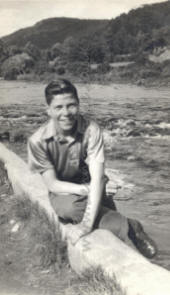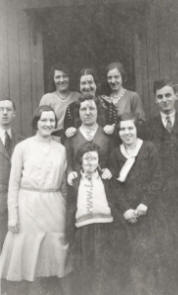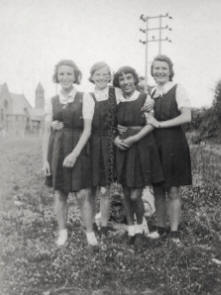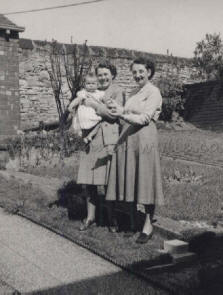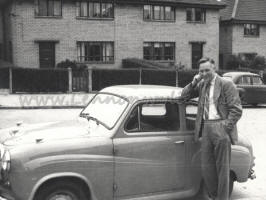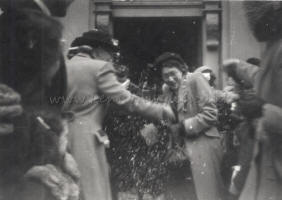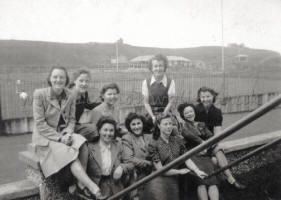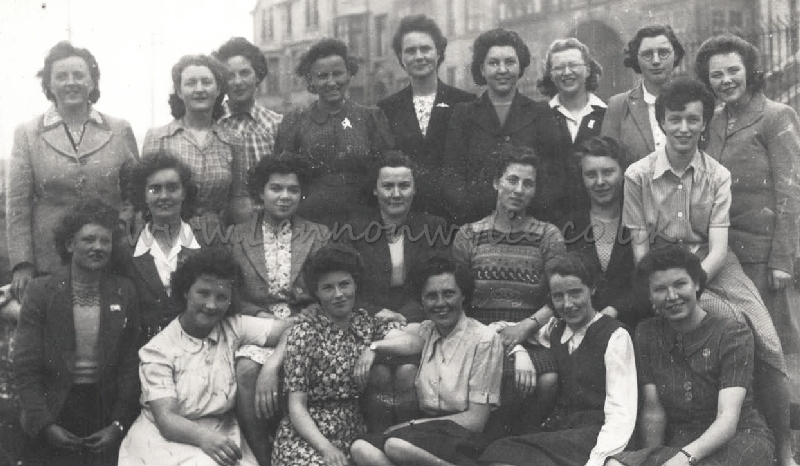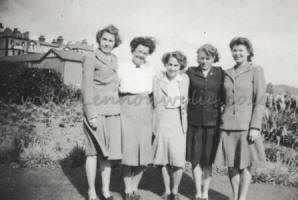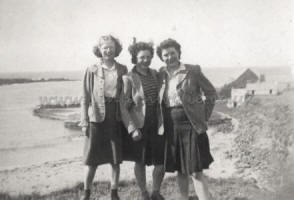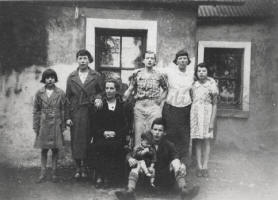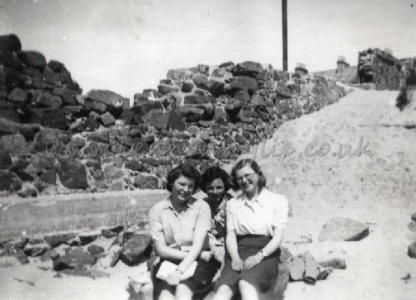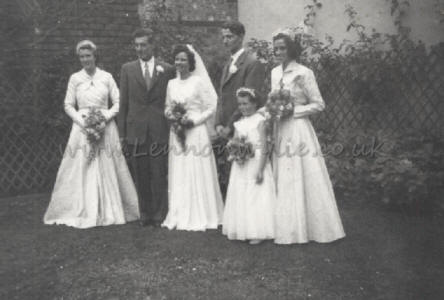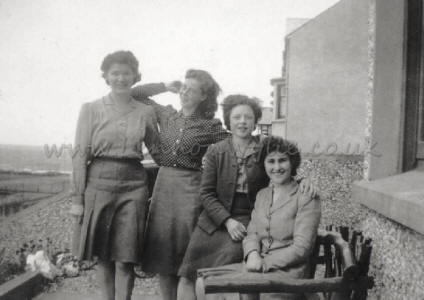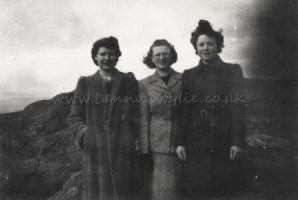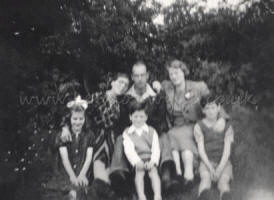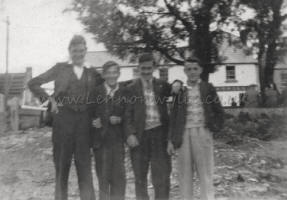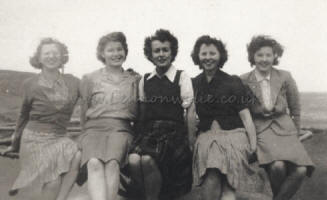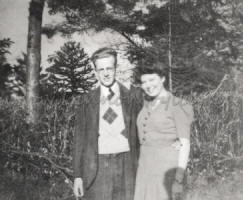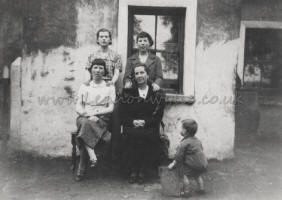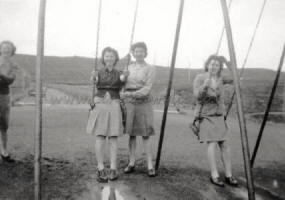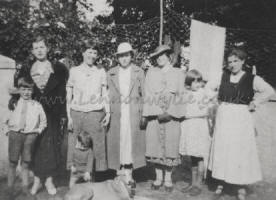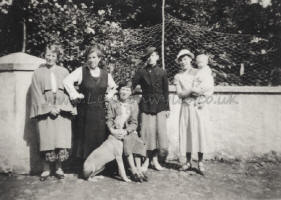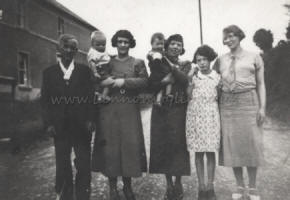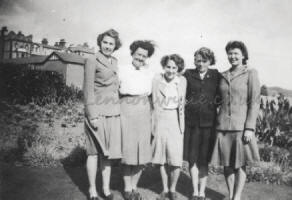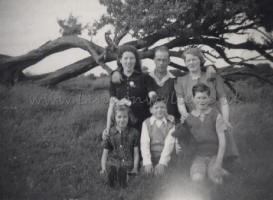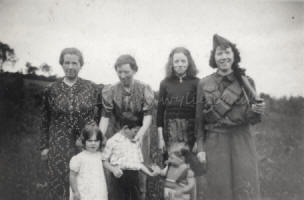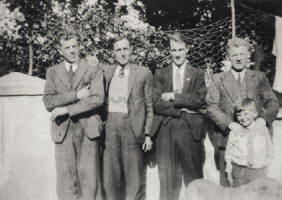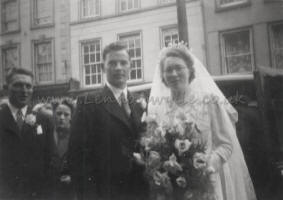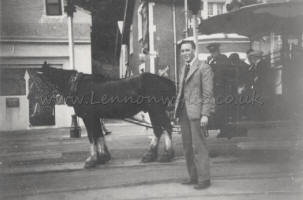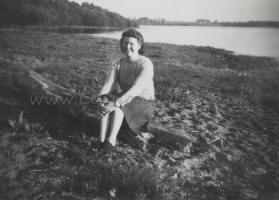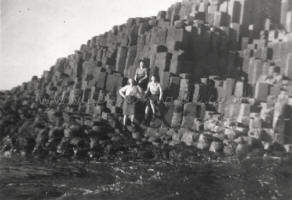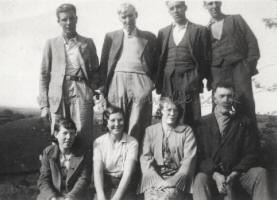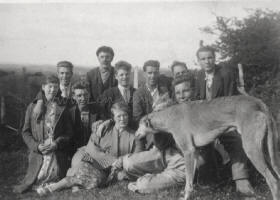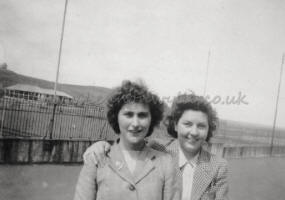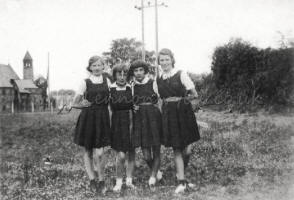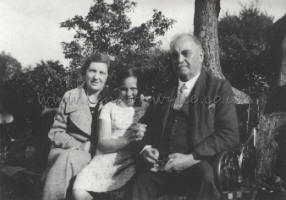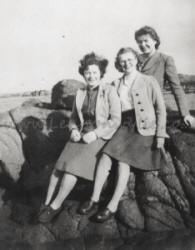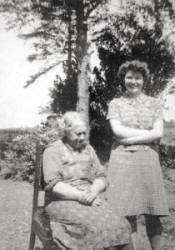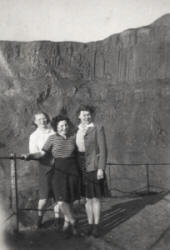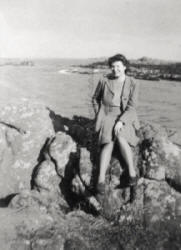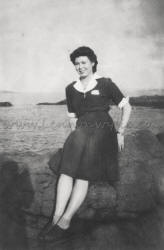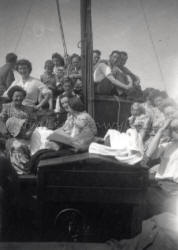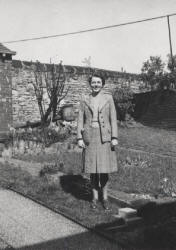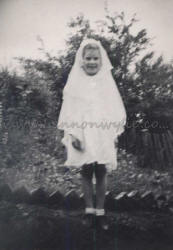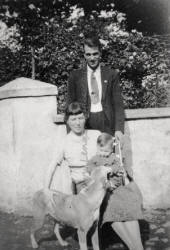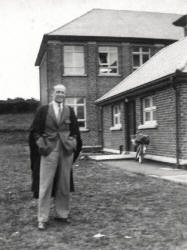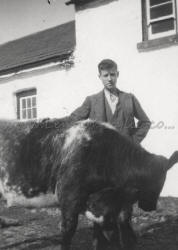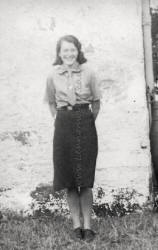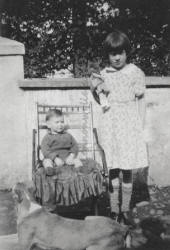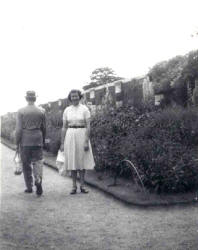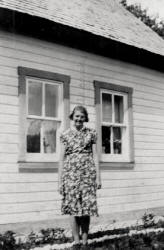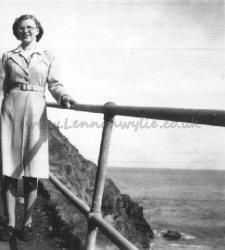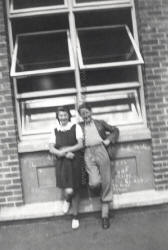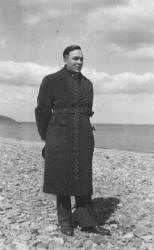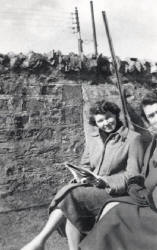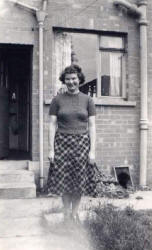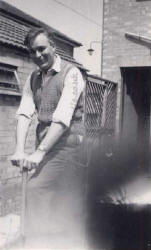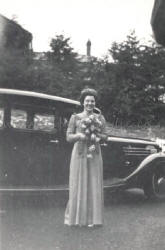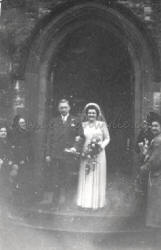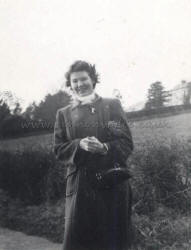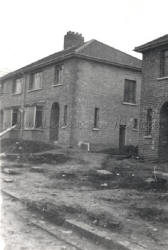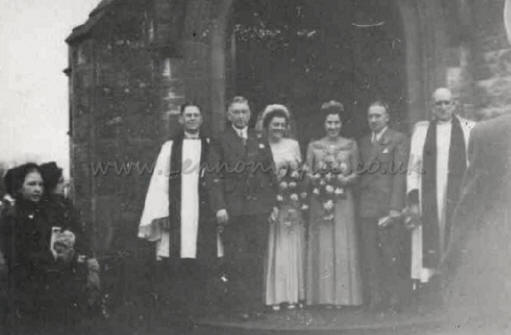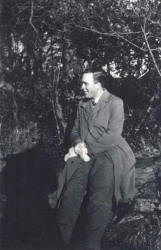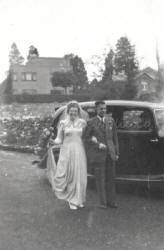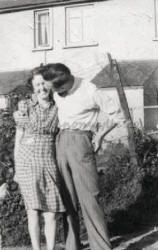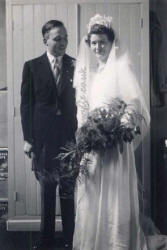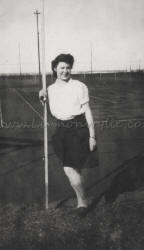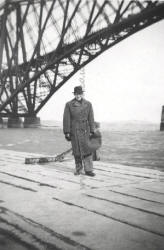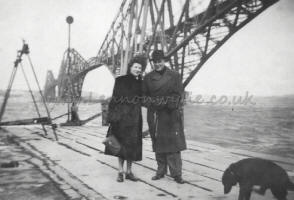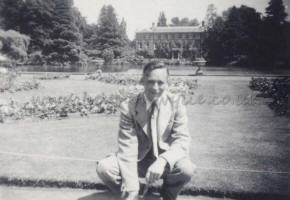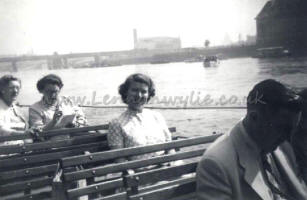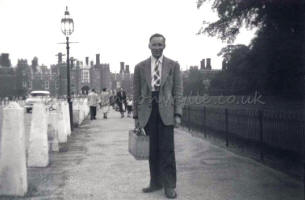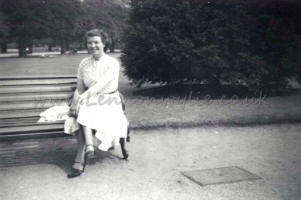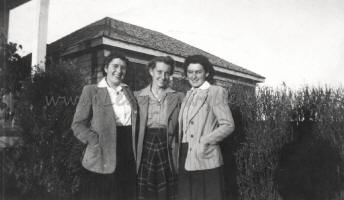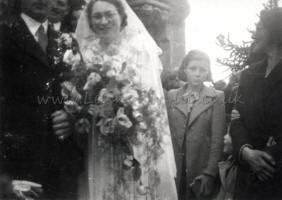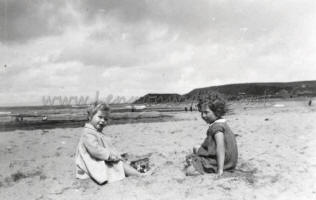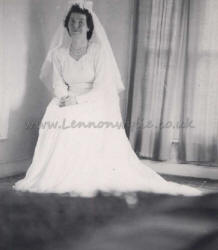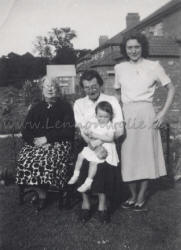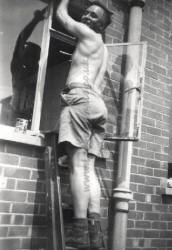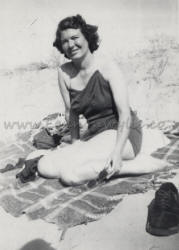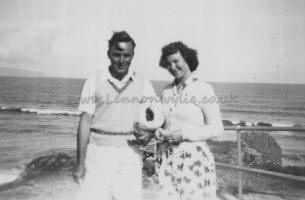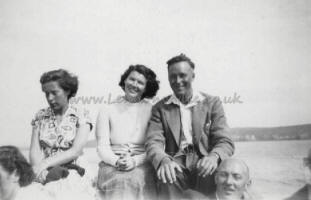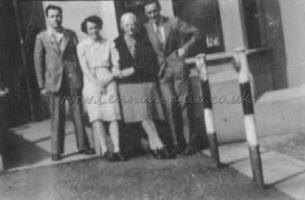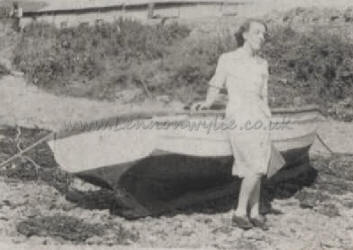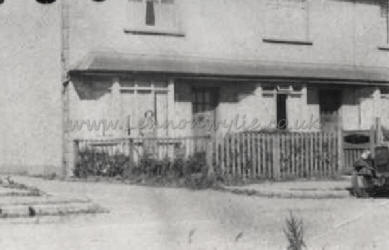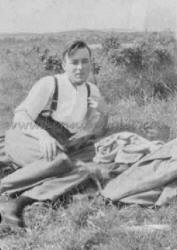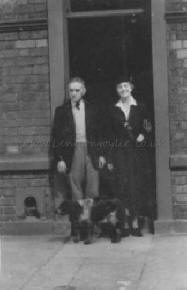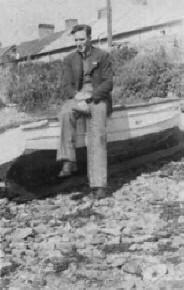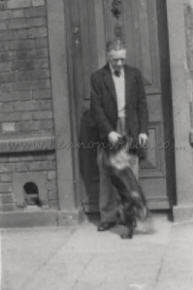 the end