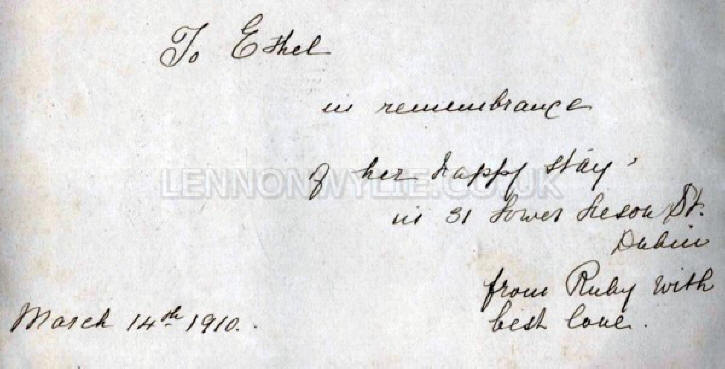 To Ethel, in remembrance of her happy stay in 31, 51 or 81 Lower Leeson Street, Dublin
from Ruby with best love March 14th 1910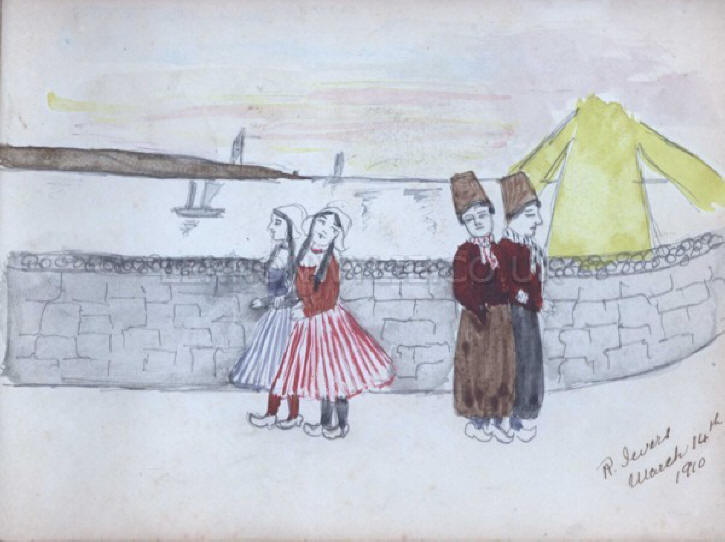 R. Ievers, March 14th 1910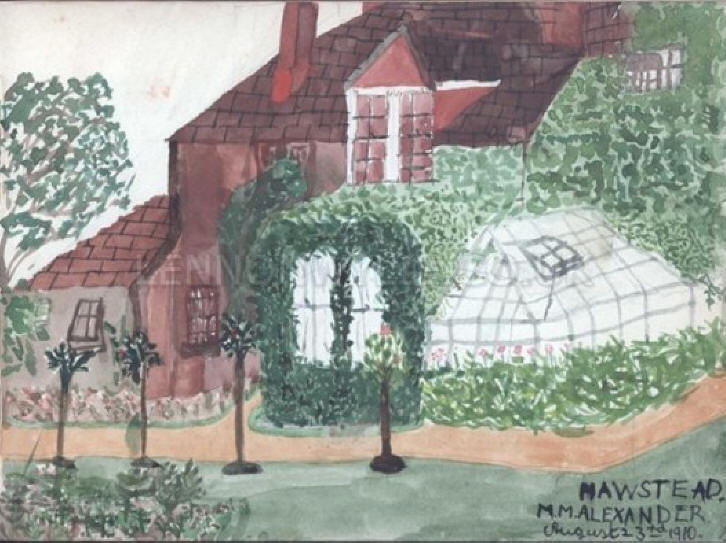 Hawstead, M. or N. M. Alexander, August 23rd 1910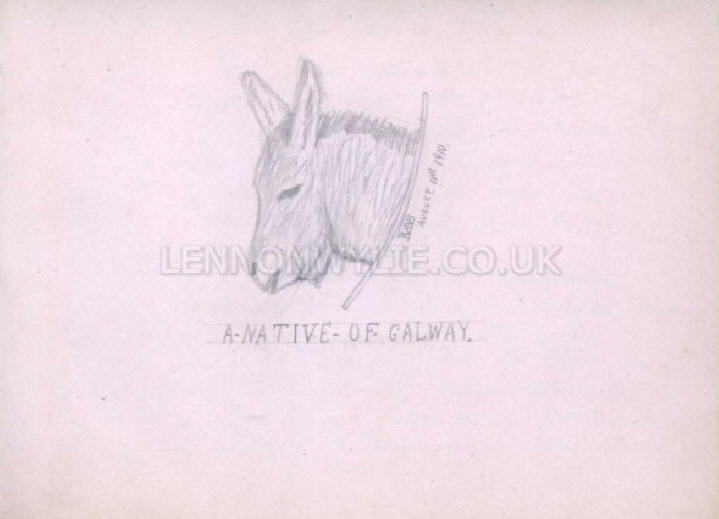 A Native of Galway, RAB, August 11th 1910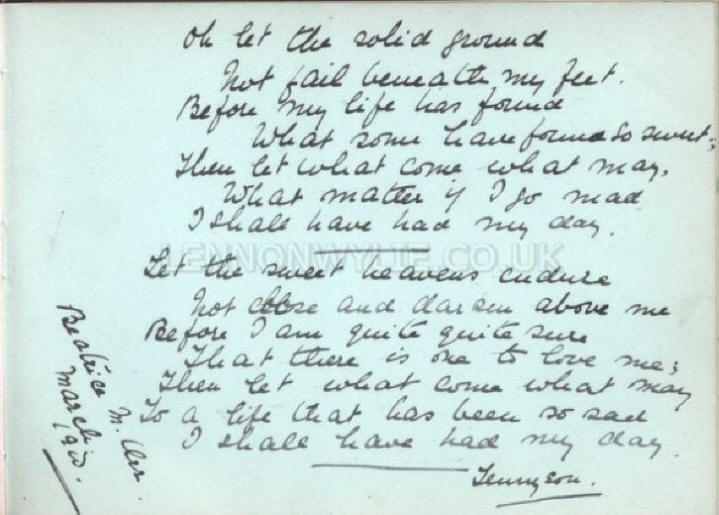 Beatrice M. Orr, March 1910
Oh let the solid ground, Not fail beneath my feet
Before my life has found, What some have found so sweet;
The let what come what may, What matter if I go mad,
I shall have had my day.
Let the sweet heavens endure, Not close and darken above me,
Before I am quite quite sure, That there is one to love me;
Then let what come what may, To a life that has been so sad,
I shall have had my day ~ Tennyson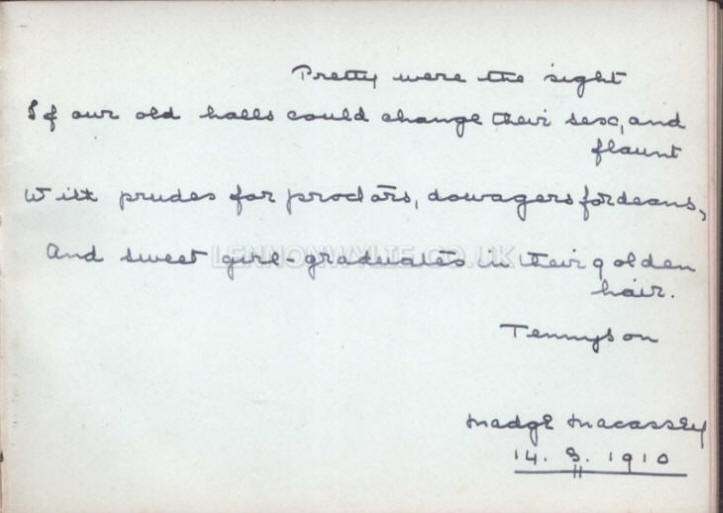 Madge Macassey 14.3.1910
Pretty were the sight of our old halls could change their sex, and flaunt with prudes for proctors, dowagers for deans, and sweet girl graduates in their golden hair ~ Tennyson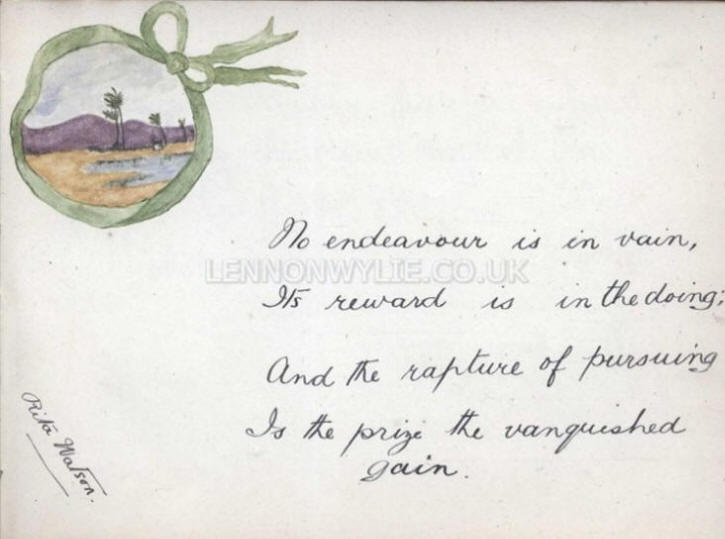 Rita Watson
No endeavour is in vain, Its reward is in the doing;
And the rapture of pursuing, Is the prize the vanquished gain.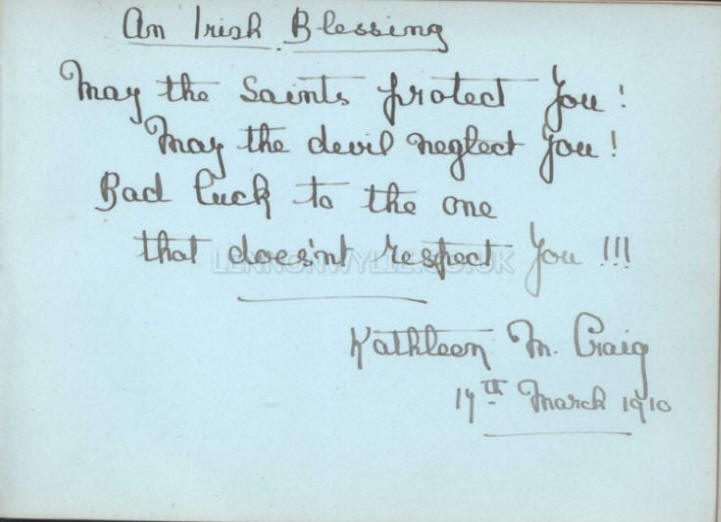 Kathleen M. Craig, 11th or 14th March 1910
An Irish Blessing
May the Saints protect you! May the devil neglect you!
Bad luck to the one that doesn't respect you!!!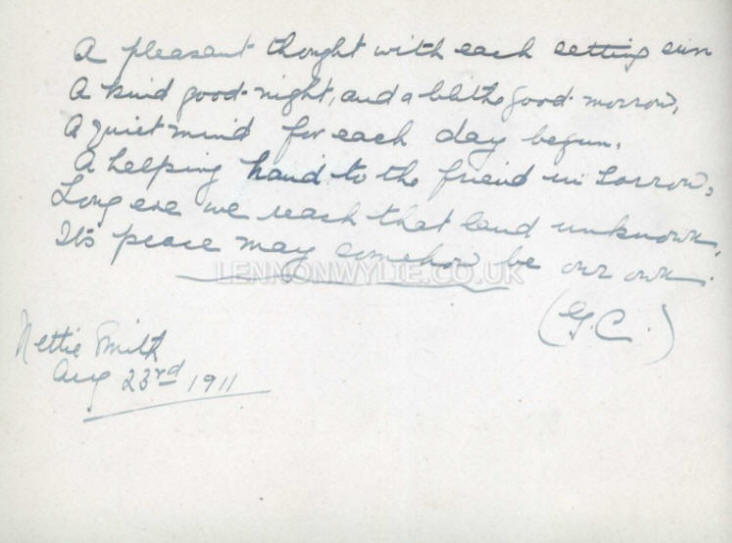 Nettie Smith, August 23rd 1911
A pleasant thought with each setting sun, A kind good-night, and a blithe good-morrow,
A quiet mind for each day begun, A helping hand to the friend in Sorrow,
Long ere we reach that land unknown, It's peace may somehow be our own. (G.C.)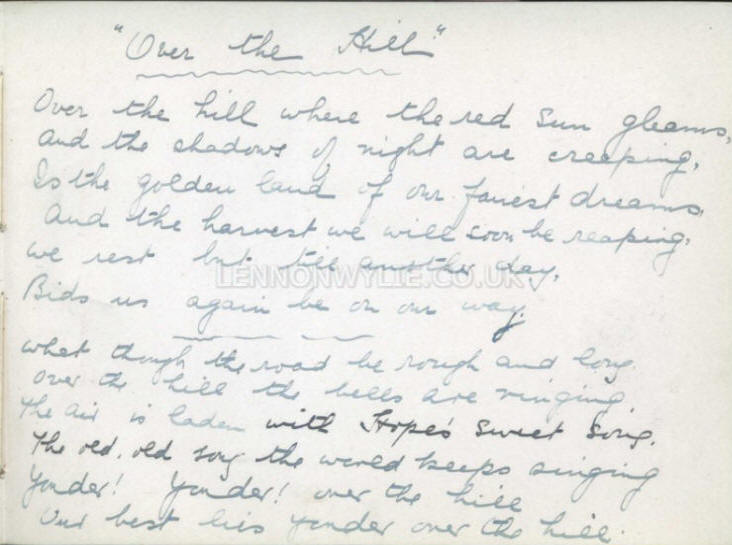 "Over the Hill" (same handwriting as previous image)
Over the hill where the red sun gleams, and the shadows of night are creeping,
Is the golden land of our fairest dreams, and the harvest we will soon be reaping,
We rest but till another day, Bids us again be on our way.
What though the road be rough and long, Over the hill the bells are ringing,
The air is laden with Hopes' Sweet Song, The old, old song the world keeps singing,
Yonder! Yonder! over the hill, Our best lies yonder over the hill.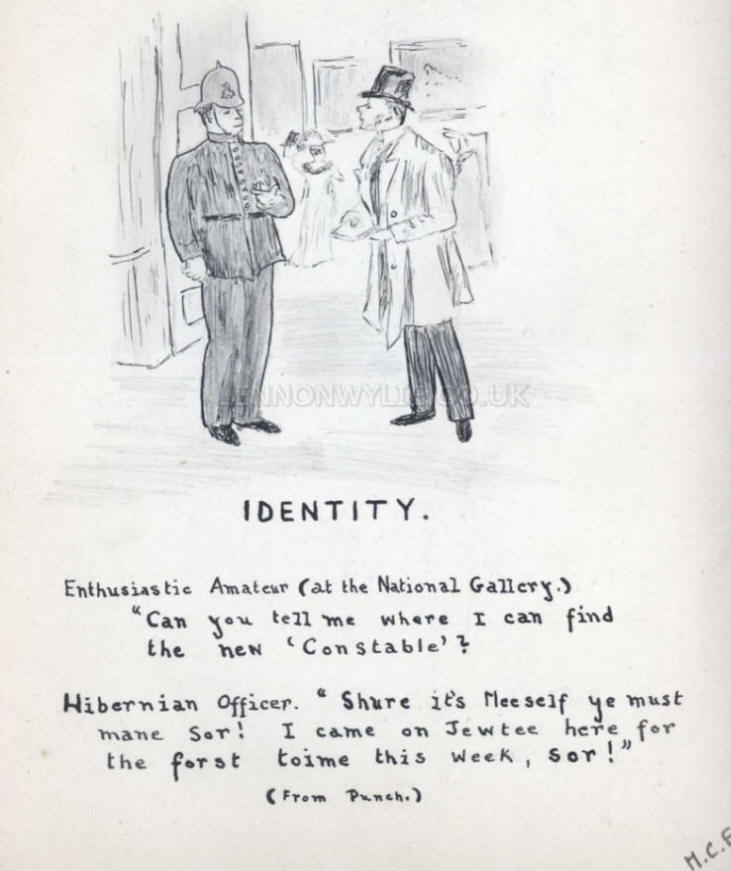 M. C. E.
Identity
Enthusiastic Amateur (at the National Gallery)
"Can you tell me where I can find the new 'Constable'?
Hibernian Officer. "Shure it's Meeself ye must mane Sor!
I came on Jewtee here for the forst toime this week, Sor!"
(from Punch)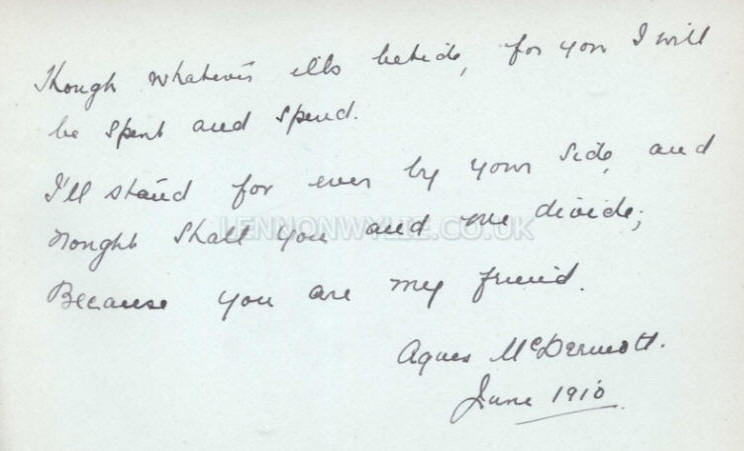 Agnes McDermott, June 1910
Though whatever ills betide, for you I will be spent and spend, (???)
I'll stand for ever by your side, and nought shall you and we divide,
Because you are my fiend.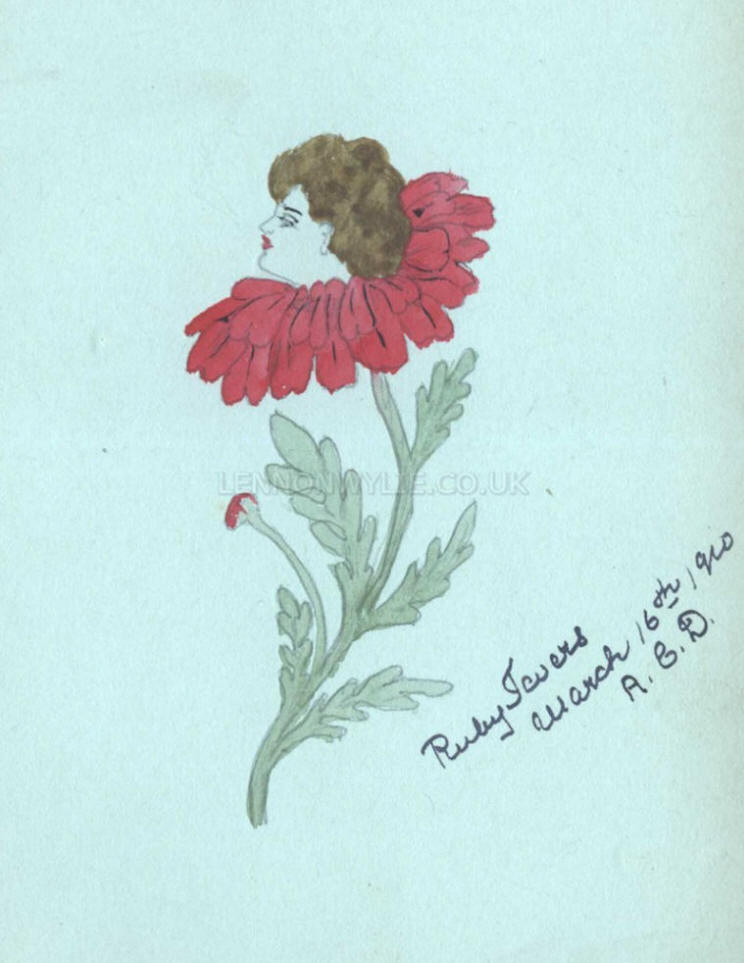 Ruby Ievers, March 16th 1910 A. C. D.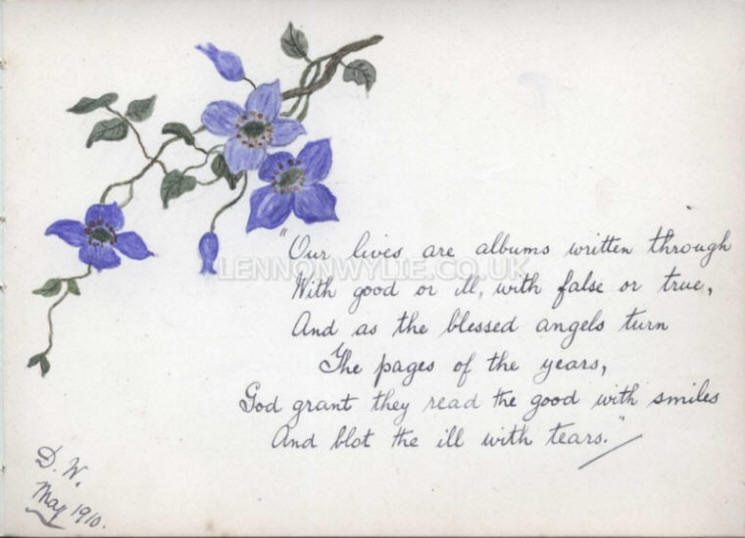 D. W. May 1910
"Our lives are albums written through With good or ill, with false or true,
And as the blessed angels turn The pages of the years,
God grant they read the good with smiles And blot the ill with tears."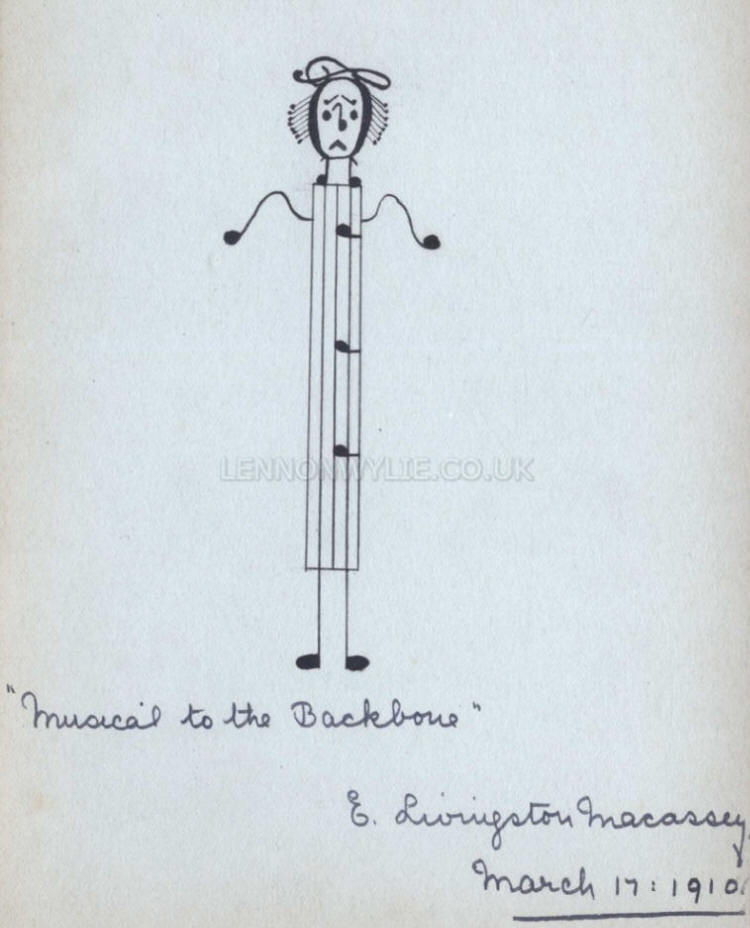 E. Livingston Macassey, March 17: 1910
"Musical to the Backbone"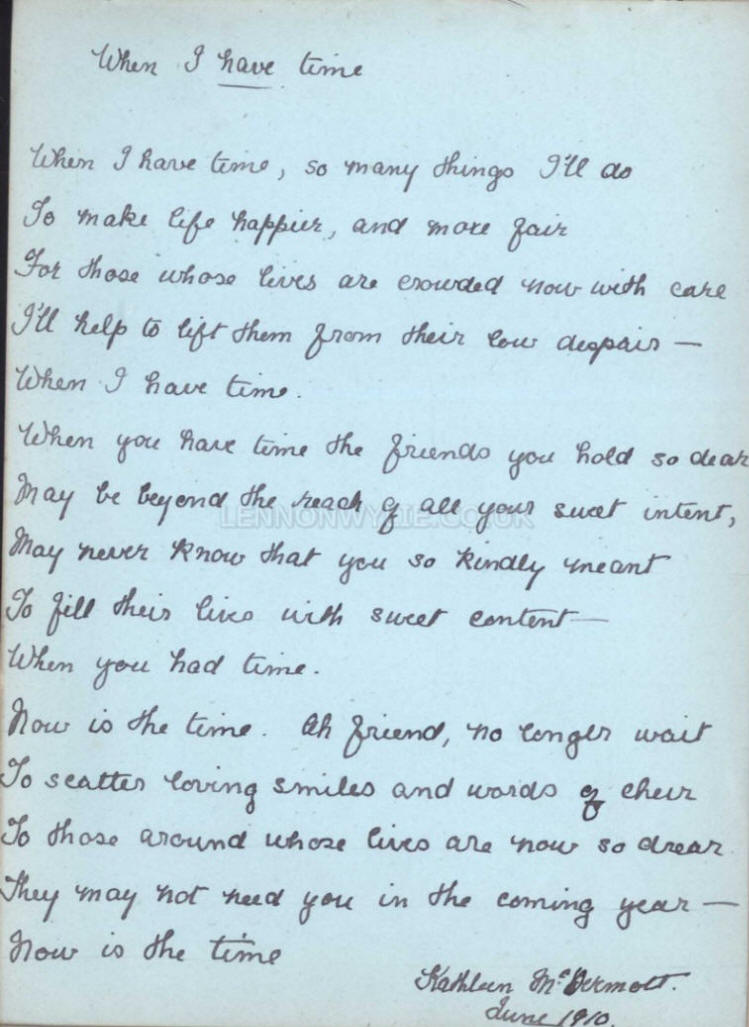 Kathleen McDermott, June 1910
When I Have Time
When I have time, so many things I'll do To make life happier, and more fair
For those whose lives are crowded now with care I'll help to lift them from their low despair -
When I have time.
When you have time the friends you hold so dear May be beyond the reach of all your sweet intent,
May never know that you so kindly meant To fill their lives with sweet content -
When you had time.
Now is the time. Ah friend, no longer wait To scatter loving smiles and words of cheer
To those around whose lives are now so drear, They may not need you in the coming year -
Now is the time.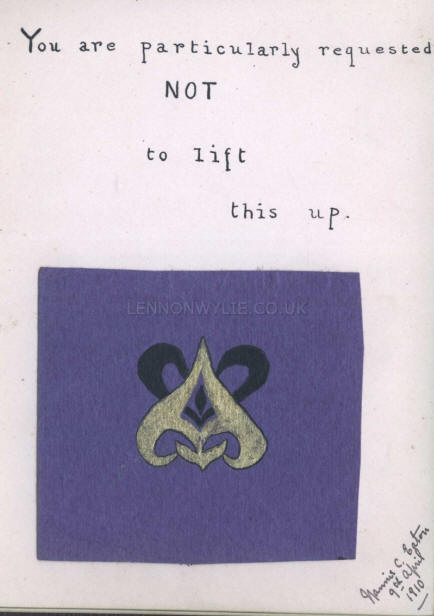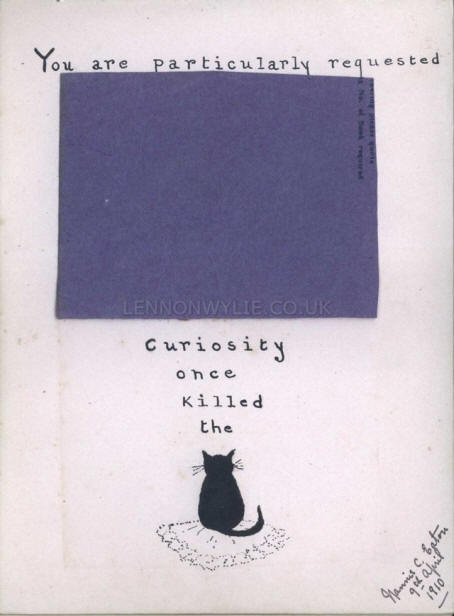 Nannie? C. Eaton, 9th April 1910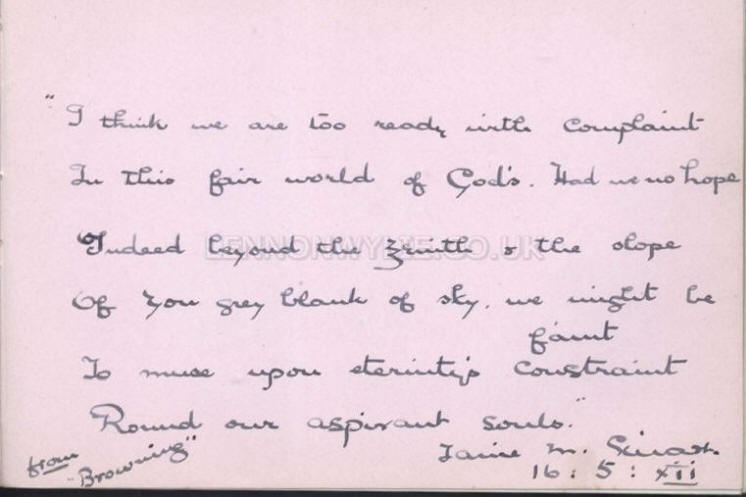 Jaine? M. ????? 16 : 5 : Xii
I think we are too ready with complaint, In this fair world of God's.
Had we no hope Indeed beyond the zenith & the slope
Of yon grey blank of sky, we might be faint.
To muse upon eternity's constraint, Round our aspirant souls.
from Browning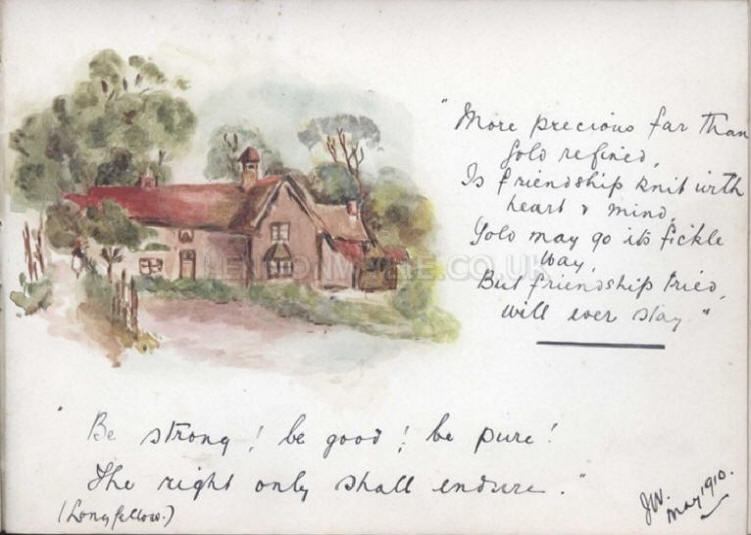 J. W. May 1910
"More precious far than ?olo refined, Is friendship knit with heart & mind,
?olo may go its fickle way, But friendship tried will ever stay"
"Be strong! be good" be pure! The right only shall endure." (Longfellow)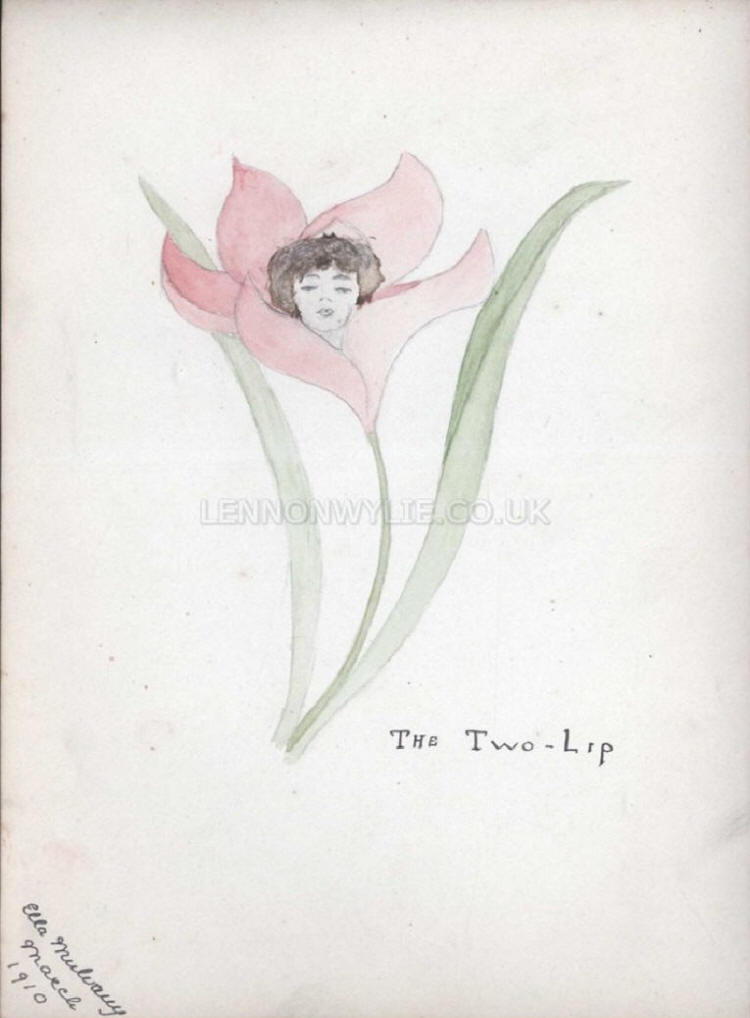 Ella Muleavy or Mulvany, March 1910
The Two - Lip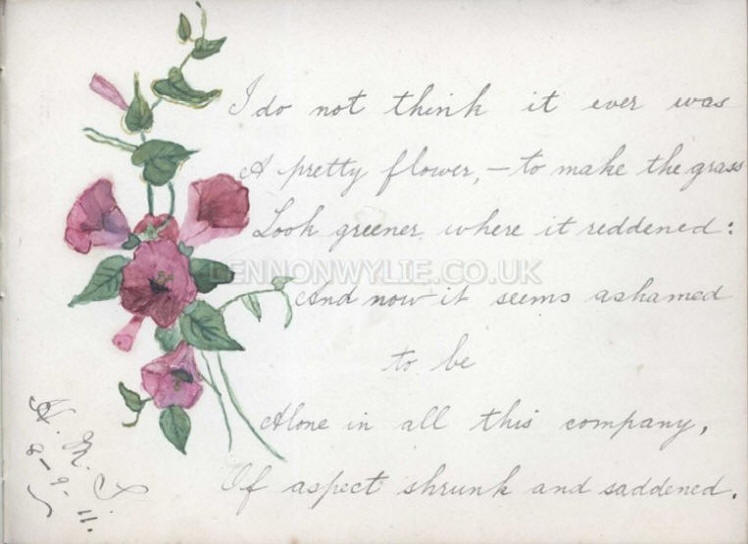 H. M. L. 8 - 9 - 11
I do not think it ever was A pretty flower, - to make the grass
Look greener, where it reddened;
And now it seems ashamed to be Alone in all this company,
Of aspect shrunk and saddened.