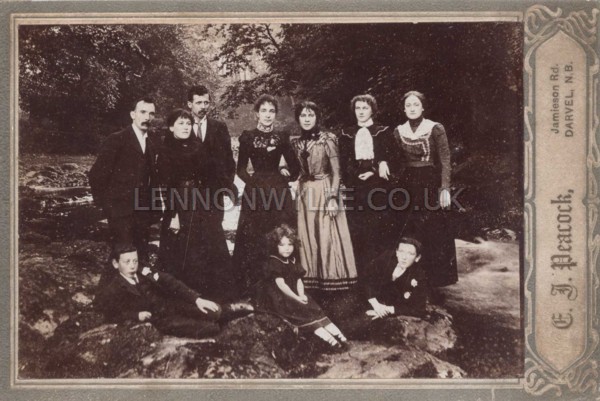 Darvel, Scotland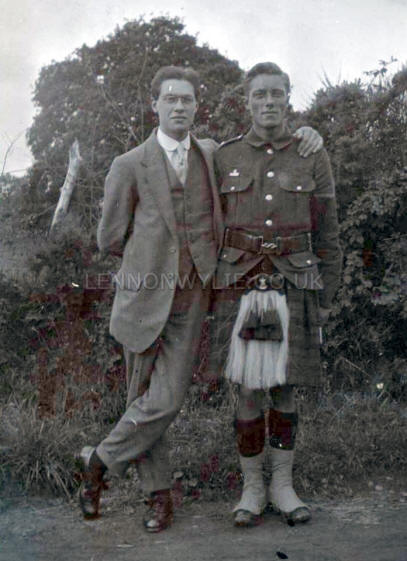 no info




Friday 21/6/46 McGladdery - Sheeting (68/72) - Friday 21st June
This weaver got a 9½x10½ 67" N8291 Beam into his loom, with which he was not satisfied. I explained that it was all we had at present and would change it the first opportunity. He said to take his notice, I told him Saturday was the day and I would do so. He then came back again and said he would only work a week, that he was going to England, stating he had had work etc. etc. casting up about ? while other ?. I told him if that was so I would let him away when he had his cloth off. The Tenter? on Thursday night before stopping time told me that McGladdery was not going to start the plain? loom, that he was going on the Bureau. As it was better for me to make his position clear I asked him of he was intending to leave when he had his cloth take off, he said yes, I then told him he was leaving of his own accord, that was about 10 or 15 minutes past 8.00 on Friday morning, about an hour & ¼ or hour and ½ later I was working at a boom? above his and on going past his loom to Mechanic shop he came out and stopped me and wanted to know if I was going to break? him on the Bureau. I told him there was a form which came out from there to be filled in and if he left voluntary we could not say we had no work, when work was available. He then lost his temper completely, talking a lot in very excited way about the Green? Road, if he came from there he would be alright, mentioning Johnny Mooney, Mick T??ley, Kathleen McGrath, and, as he said 'other papists they could get everything.' I tried to pacify him but in vain. I told him he was a bad boy and I did not want to have any trouble with him. He then seemed to get worse saying he would fight this to the bitter end. I then told him to do whatever hell? he wished and before I was aware he attacked me several times. He seemed by his attitude from the start to want to do this as he was very aggressive all the time.
~~~~~~~~~~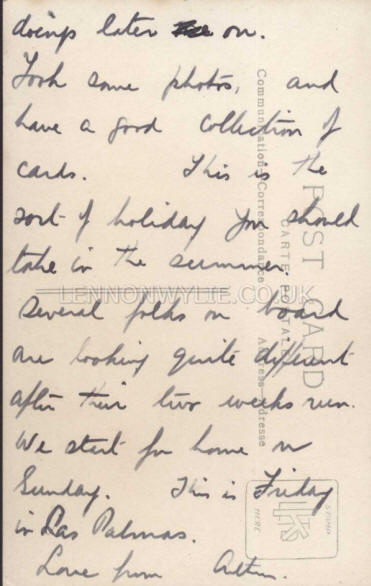 My dearest Lettie?, I cannot settle to write letters, am on the trot all the time. We have had a wonderful holiday, not a dull minute. Weather cold for first three or four days but very hot ever since. I'm as brown as a berry. Edie is red as a beetroot. Been the best holiday we have ever had. Will send you an account of our doings? later on. Took some photos and have a good collection of cards. This is the sort of holiday you should take in the summer. Several folks on board are looking quite different after their two weeks ? We start for home on Sunday. This is Friday in Las Palmas. Love from Arthur?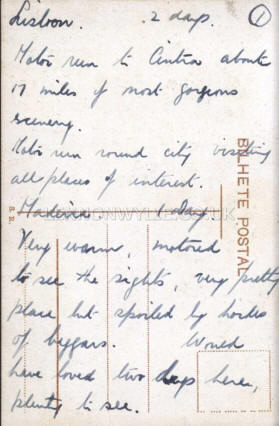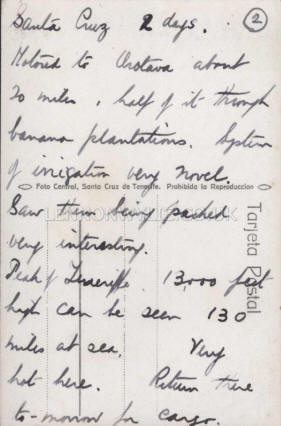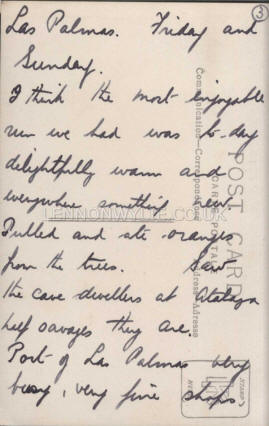 (1) Lisbon. 2 days - Motor run to Cintra about 17 miles of most gorgeous scenery. Motor run round city visiting all places of interest.
Madeira 1 day - Very warm, motored to see the sights, very pretty place but spoiled by ? of bypass. Would have loved two days here, plenty to see.
(2) Santa Cruz 2 days - Motored to Orotava? about 20 miles, half of it through banana plantations. System of irrigation very novel. Saw them being packed, very interesting. Peak of Tenerife?, 13,000 feet high, can be seen 130 miles at sea. Very hot here. Return there to-morrow for cargo?
(3) Las Palmas Friday and Sunday - I think the most enjoyable ? we had was to-day, delightfully warm and everywhere something new. Pulled and ate oranges from the trees. Saw the cave dwellers at Atalaja, half savages they are. Port of Las Palmas very busy, very fine shops or ships?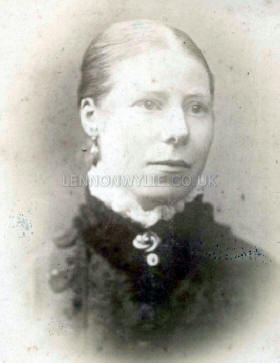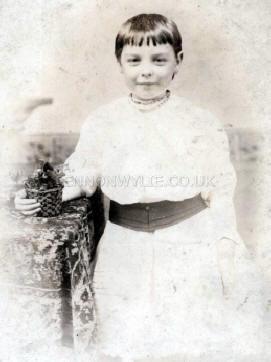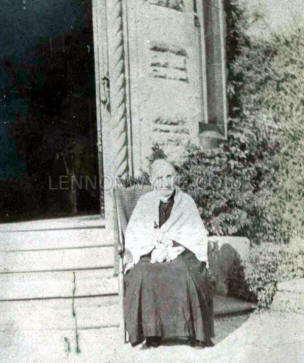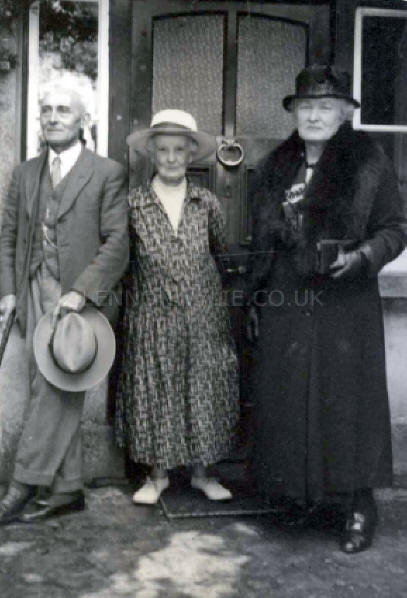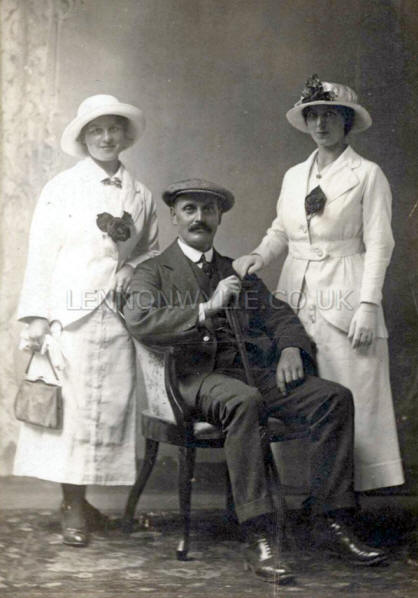 ~~~~~~~~~~
Weavers Book, no idea who wrote it or what Weaving Factory but there are some interesting bits and pieces in it






1 2 3 4 5 6
(1) Lord Donegall's "Influenza cure" (white mixture)
1 Grain Caffeine - 4 Grains Phenacetine - 7 Grains Asperine
Chemist will make up in powder form or Tablets, Dose one every 3 hours
(1) Wm. McConnell 55166, 15 Holland Crescent, 390 Upper Newtownards Road
(2) J. Nesbitt - J. McCaffery - B. Sheridan - J. Vallely - J. Downey
(3) B. Malone - D. Rowland - L. Smith - R. O'Gorman
(4) J. Nesbitt - K. Mc? - M. McGrath? - A. Bradley
(5) J. Nesbitt - Chambers - K. McConville - D. McCavitt - O. O'Neill
(6) J. Watson






1 2 3 4 5 6
(1) T. Colligan
(2) T. Colligan - Hughes - O. O'Neill - B. Sheridan - Mrs. McConnell - D. Black
(3) T. Colligan - W. Connelly - M. E. Quinn - M. Campbell - ? England
(4) T. Colligan - J. McCavitt - O. Sheridan - Harris? - Mrs. Allen
(5) Linton
(6) J. O'Hare







1 2 3 4 5
(1) P. Sheridan
(2) F. Maginnis? July 38 4 years
J. Lockhart out of his time
A. McKelvey 3/1/38
R. Martin 12/11/35
J. Gray 26/4/37 2/1/34?
K. Kelly 8/4/40
Mgt. Jennings, Newry
(3) R. Copeland ???
H. McPolin, Hill Street, Bunford ?
(4) ? J. ??? 1 John Mitchell Street?
Mrs. Barbour, "Hendre" ??? ??? Ryhl?, N. Wales
(5) 62 Deramore Avenue







1 2 3 4 5
(1) Mounting Instructions June 1939
(2) Old Cemetery - No. 1 Row
William Magowan; John McKee; M. McKee 5/11/38?
No. 2 Row - Essie Brown (Deaney?); John Hall, J. Blacks Ground; Robert Greer, Maytown; John Black, 30 July 1936?; Annie Baxter, 19th Sept; Elizabeth Clarke
No. 3 Row - Mrs. Adams, Craigmore, Belfast; Chas. B????, 28/5/39
No. 4 Row - Mrs. Johnston; Mrs. McCullough; Wm. Harris, Belfast; Mary Smith, 12th July 1938
No. 5 Row - John Qua's Child; Mrs. R. J. Brown; Mgt. Morrow (Graham); Grace Martin; Miss Wright; R. J. Brown; Mgt. McFadden, High Street (Wright)
No. 6 Row - Mrs. Priestly, The Close; Agnes White, Divernagh 13th July; W. Cully 11/7/38; Richard Copeland; Maria Do? (Copeland?) 10/4/39
No. 7 Row - Wm. Maxwell; Annie Maxwell
No. 8 Row - empty
(3) No. 9 Row - John Malcomson; Jane Malcomson 17th March 38
No. 10 Row - Pattons Child Wm. Nelsons Ground; Mrs. Greer
No. 11 Row - Mrs. Cromwell, College Square; Jas. Cromwells Child; John Cromwell 1/5/34; Martha Barron 14/4/39 (Di???)
No. 12 Row - Mrs. Hall, Kingsmill 1 grave; David Graham; Ellen Lowry 21/5/39
No. 13 Row - Mrs. Baird, Craigmore; 20/3/41 Thomas Hannoway, Newry; 22/5/41 James Gillen Reid, Newry; 5/5/41 Richard Wilson, Mull???, Stewarts ground
(New Cemetery)
No. 1 Row - Robt. Moorhead; Wm. Roy or Ray; x Sam Nelson; George Maginnis; Joshua Bradley, Donnally; Wm. Gray; x Sarah Nelson; Louisa McKnight, 28th May 1940; Alex. Moorhead, 20th Nov. 1941; Mgt. Roy or Ray, 5th Nov. 1941
(4) No. 2 Row - Mrs. Haire Jackson, Bessbrook; Mrs. Livingston, Maytown; Mrs. Henning, Mullinglass; Mr. Beattie, Mt. Calfield; Mrs. Beattie, Mt. Calfield?; Waddell Morrow, Newry, July 193?; Emily Morrow, Newry, 15/6/41; Wm. J. Rowland
No. 3 Row - Mrs. Wm. Blakely; Mrs. Dan Smith; Mrs. W. Freeburn, 2nd April 1940; Wm. Clarke, 21st Nov 1941
No. 4 Row - Mrs. Stevenson; Mrs. H. Cromwell, Divernagh; H. Cromwells Child, Divernagh; Jas. Cromwells Child
No. 5 Row - Wm. Douglas
No. 6 Row - Joe Shilds Girl? High Street; Samuel Hanna; John Connelly, Divernagh; Mr. McCrum, Thos.? Street
No. 7 Row - Auterson two children Newry
No. 8 Row - Jack Cowan 1 child & 1 Boy, Newry
No. 9 Row - George Wallace; David Clarke, 15th Oct. 1938
(5) New Cemetery Methodist Side 1st Row - M. Chapman, Thos. Street; Agnes Andrew, Fountain Street; William Lockhart, Maytown; Wm. Lockhart child, Maytown; Mabel Bingham, Morrows Ground; Thos. Lockhart, Maytown; Mrs. Beck, 15th July 193?; x Mr. Wm. Chapman, Thos. Street; Gertrude McClelland, 4/12/3?6
No. 2 Row - Albert Holmes; Annie Cunningham; John Pilkington; Lily Gray; Mary Graham, Divernagh; David Alderdice; ?Mrs. Henning?, Mullaglass; Mrs. Paul, College Square; Wm. Chapman; Mrs. McKelvey, Thos. Street; Sam Paul (Jun) Child 16th March 1938; Mrs. Magowan, Fountain Street; Wm. Sterritt, 4th Dec. 1941; Thos. McCord, Millvale 1939






1 2 3 4 5
(1) No. 3 Row - Mrs. Donagh, 7th Dec. 1938; Richard White, 7th Sept. 1939; Matthew McElroy, 27/9/39; John Beattie, Feby. 1940; Do. (John) Potts, Feby. 1940; John Morrow, 9th Feby. 1940; Joseph Ledie, 20th May 1940; James Morrow, 26/2/41; (Bradley) Moffats Child 11/10/41; Thos. White, 24th March 1940
(2) Betty? Alavin?, 27 Abbey Street, Armagh
(2) Loans J. McD, 51 Bradley, T. Rowland - 81/2 P. McCush, 10?; 61/2 W. McGrath, 10/; 251/2 J. Mooney 20/; 55/6 J. McDonald 12/; 193/4 P. O'Hanlon 12/; 89/90 J. McGrath 10/; 33/4 M Downey 10/; 5/6 H. Graham 12/; 27-8 R. Gorman 15/; 131/2 K. Rushe 10/; 127/8 Clara Feighan 10/; 187/8 D. Mooney 10/; 61/2 J. Mulligan 12/; 141/2 M. O Hun??? 6/; 281/2 Wm. Bradley
(3) 1473508 Bdr. Gray J. H., L. Troop, 11th Battery, 3rd Search Light Regt. R.A. B.E.F.
(4) & (5) Lists of names (weavers)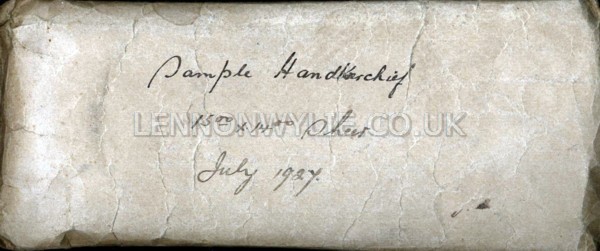 Sample Handkerchief July 1927