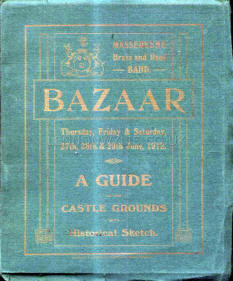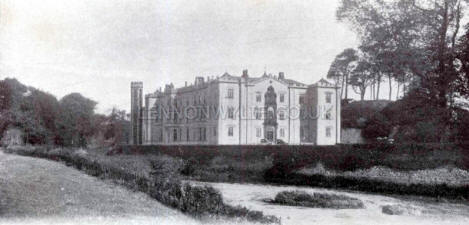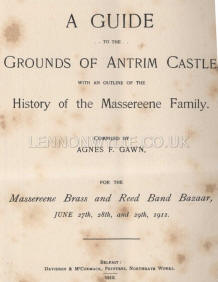 Massereene Brass and Reed Band Bazaar - 27th, 28th & 29th June 1912
A Guide to the Castle Grounds with Historical Sketch
compiled by Agnes F. Gawn
photo of Antrim Castle kindly lent by Mr. F. T. Smith, Antrim
"Brown in the rust of time, - it stands sublime,
With overhanging battlements and towers,
And works of old defence - a massy pile,
And the broad river winds around its base,
In bright unruffled course."
"Publish the scratches of this pen?
E'en so; 'twere bad enough to waste
Some hours which ne'er can come again
And some good paper - but post-haste
To print the lines - I fear my brain
Whirls with the world's degenerate taste,
All modern trash being read with zest -
Still why should I not scribble with the rest?
X. Viscount M. & F. (Viscount Massereene and Ferrard)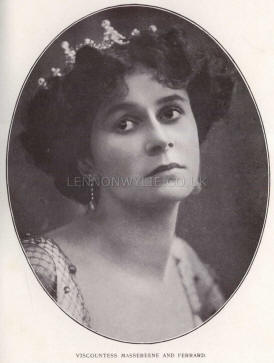 Viscountess and Viscount Massereene and Ferrard






Part 1 Guide to Antrim Castle Grounds






Part II The Massereene Family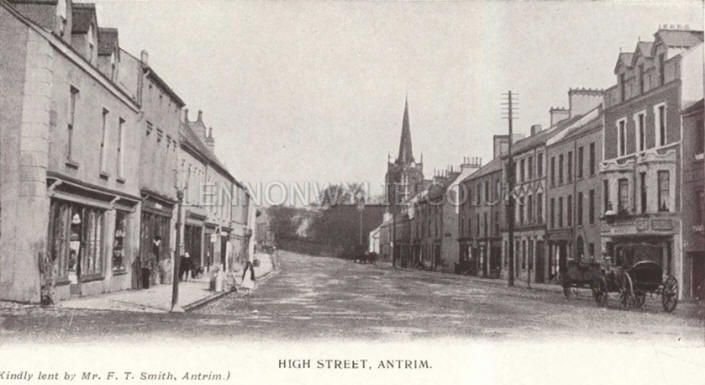 High Street, Antrim





Part III Irish Music: Ancient and Modern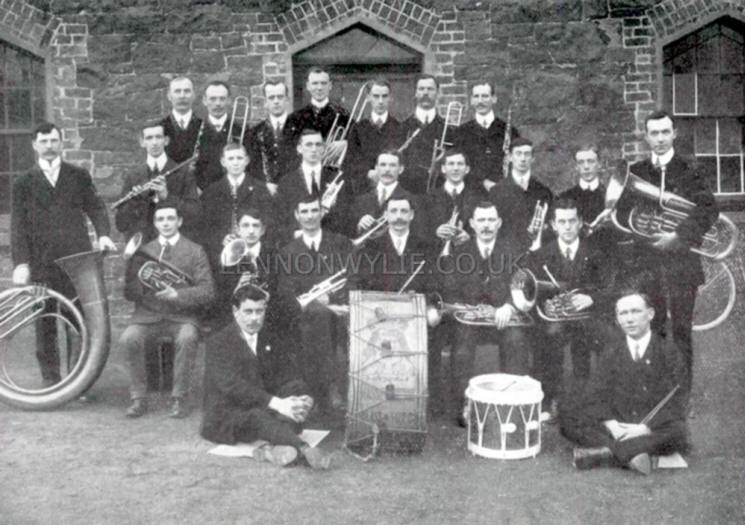 Massereene Brass and Reed Band
_______________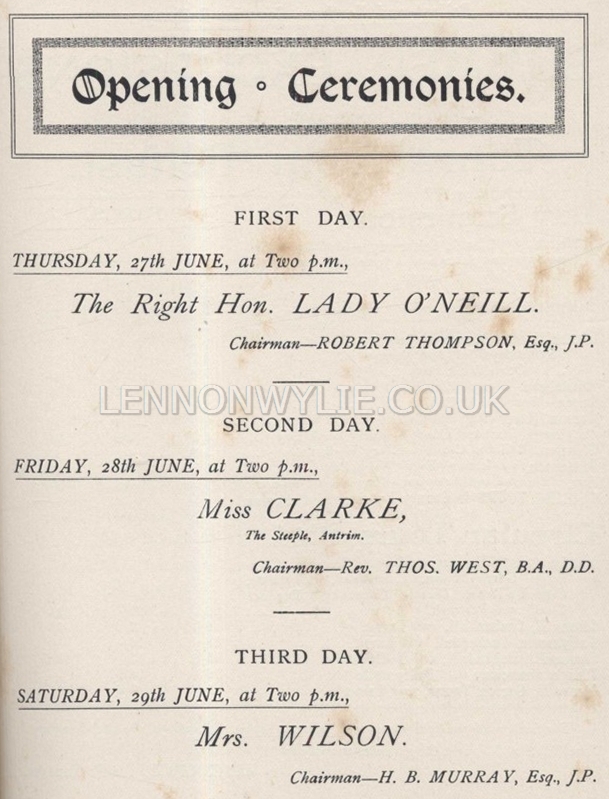 Opening Ceremonies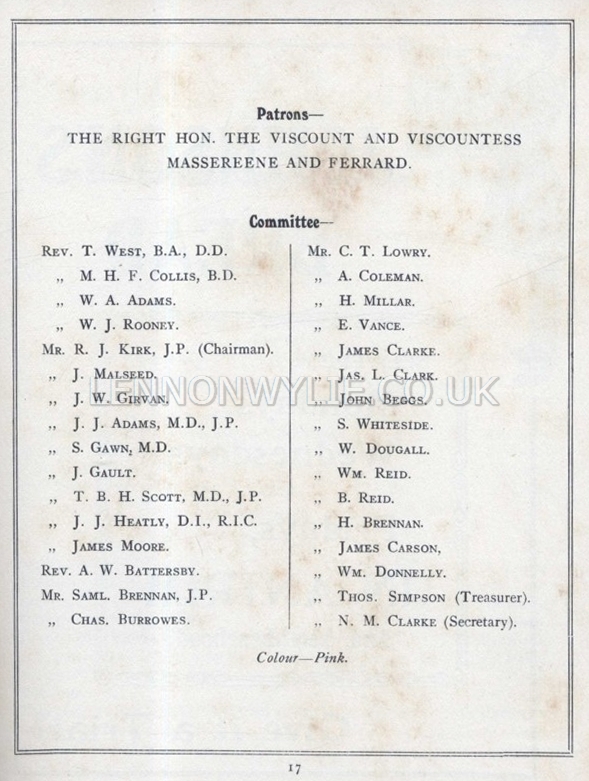 Patrons & Committee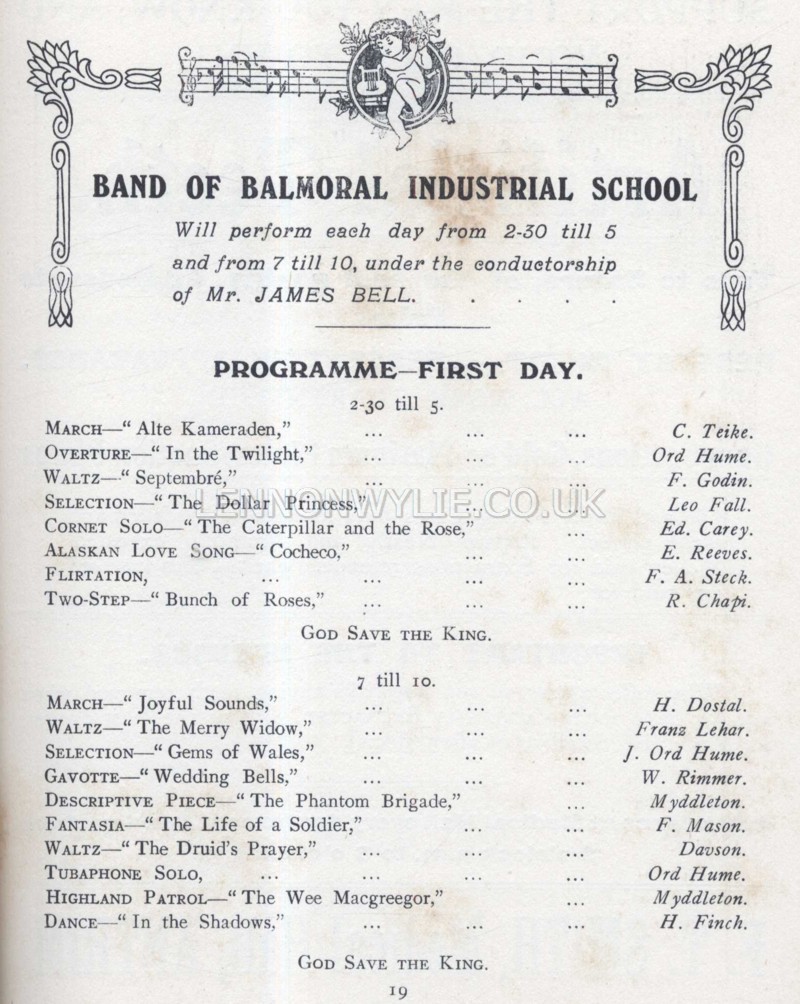 Band of Balmoral Industrial School - Programme First Day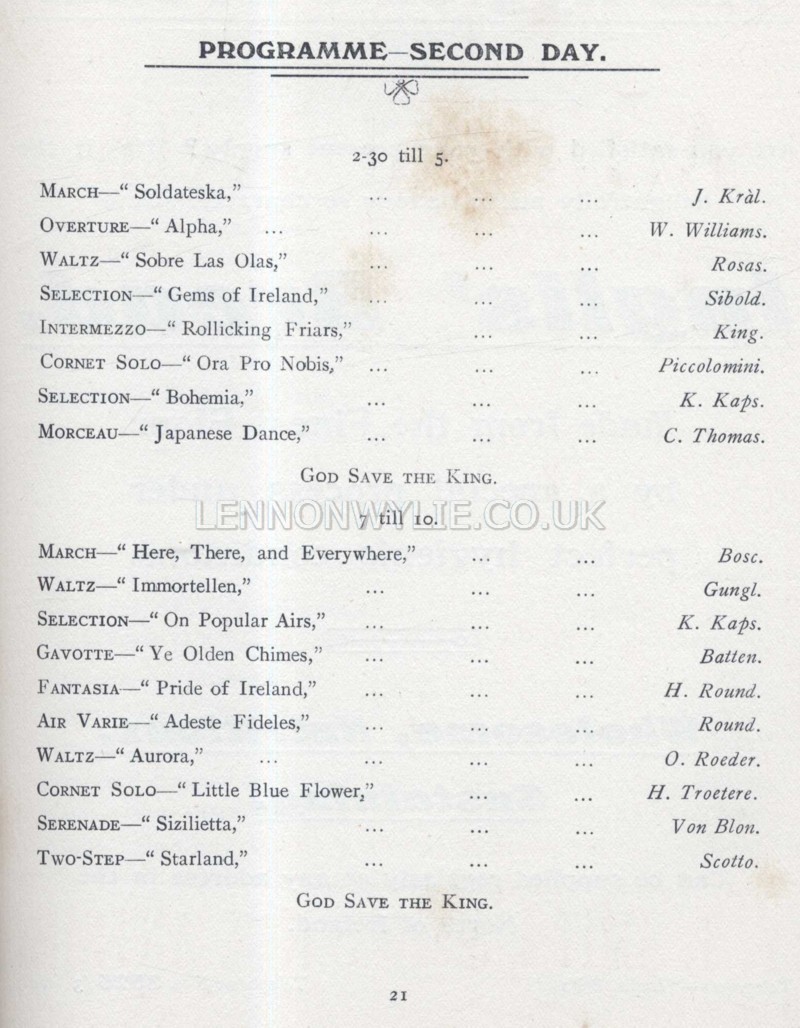 Programme Second Day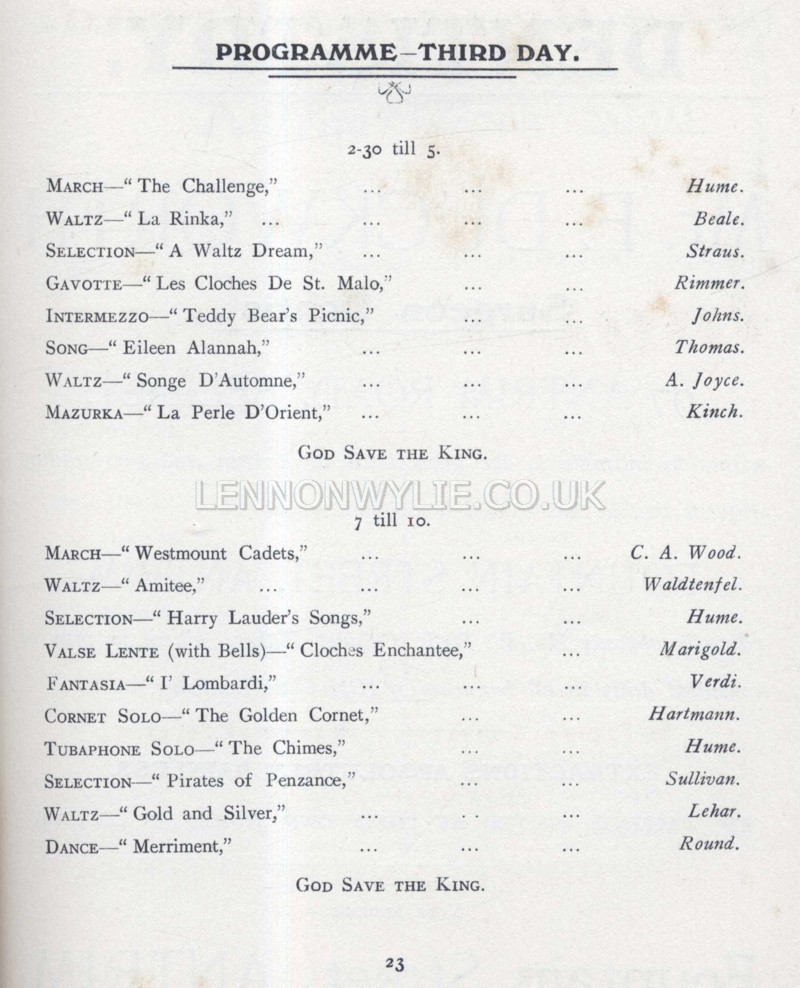 Programme Third Day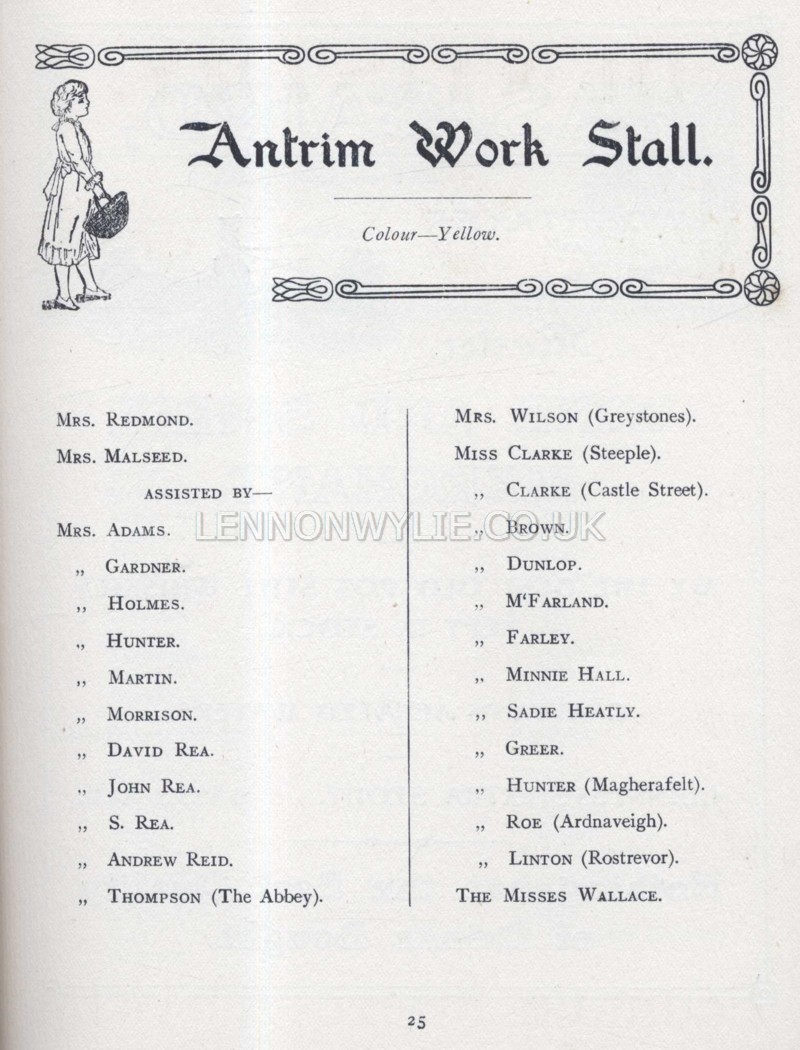 Antrim Work Stall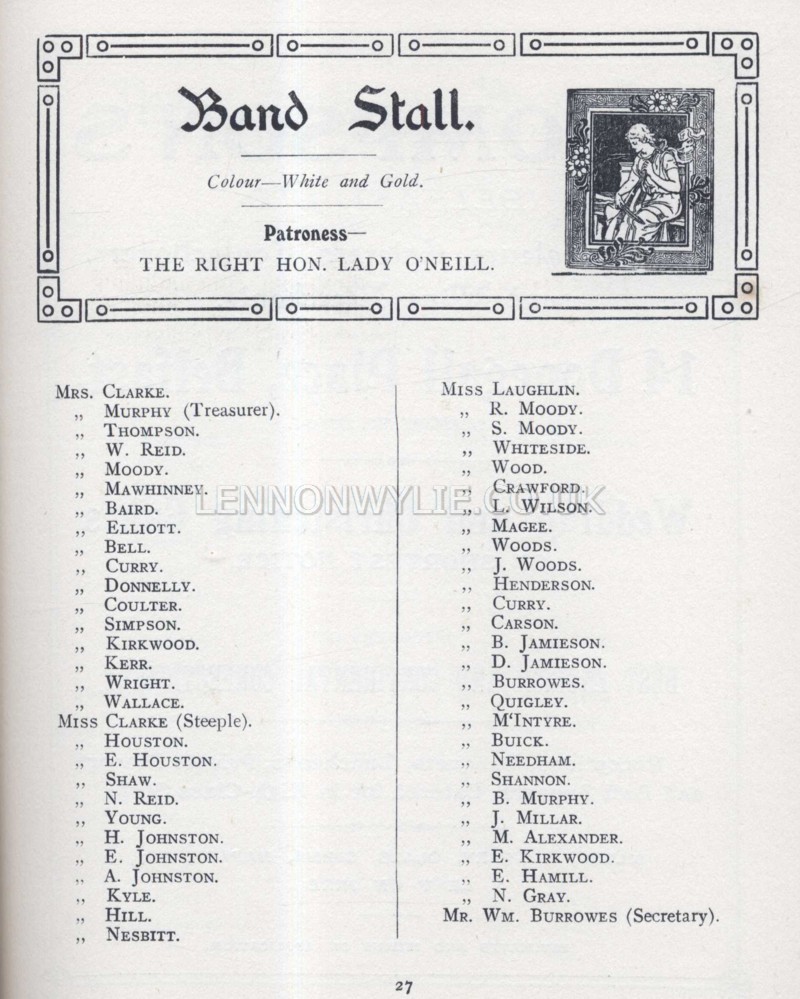 Band Stall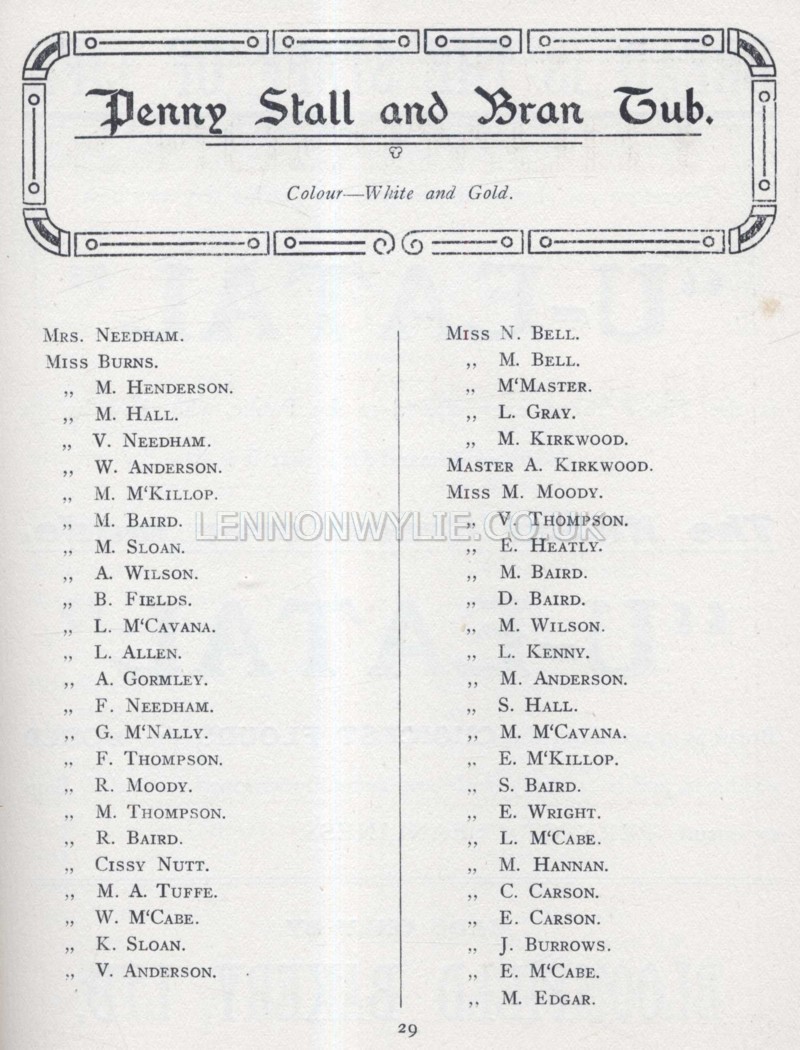 Penny Stall and Bran Tub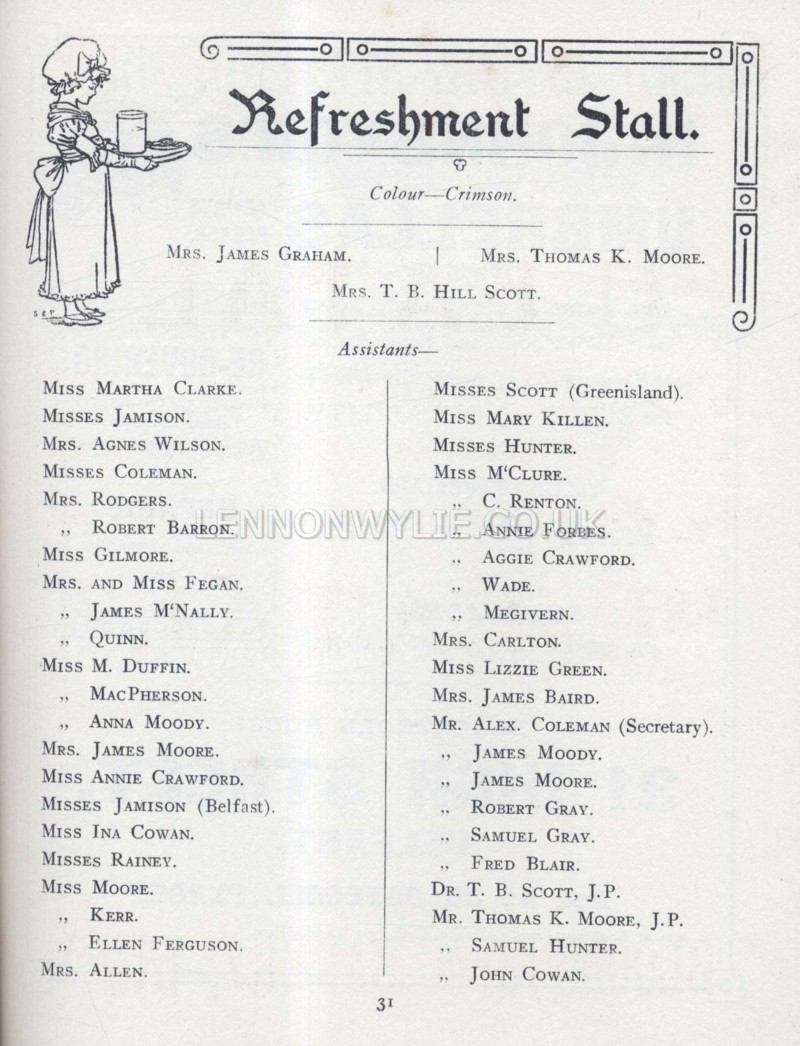 Refreshment Stall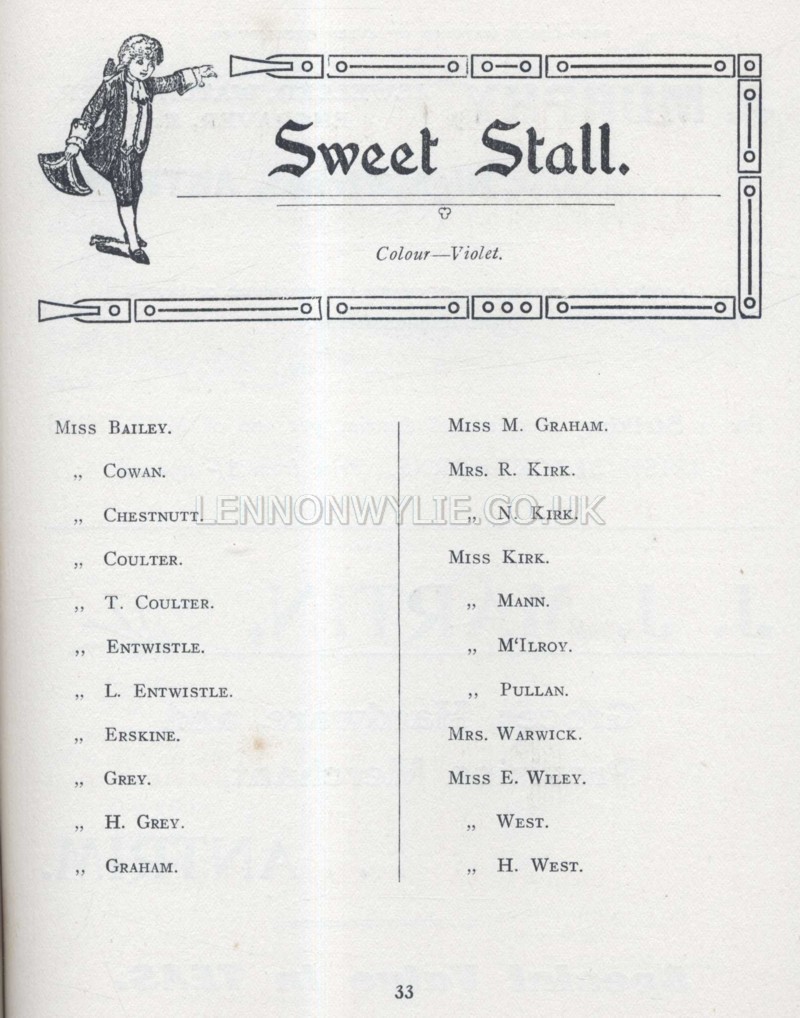 Sweet Stall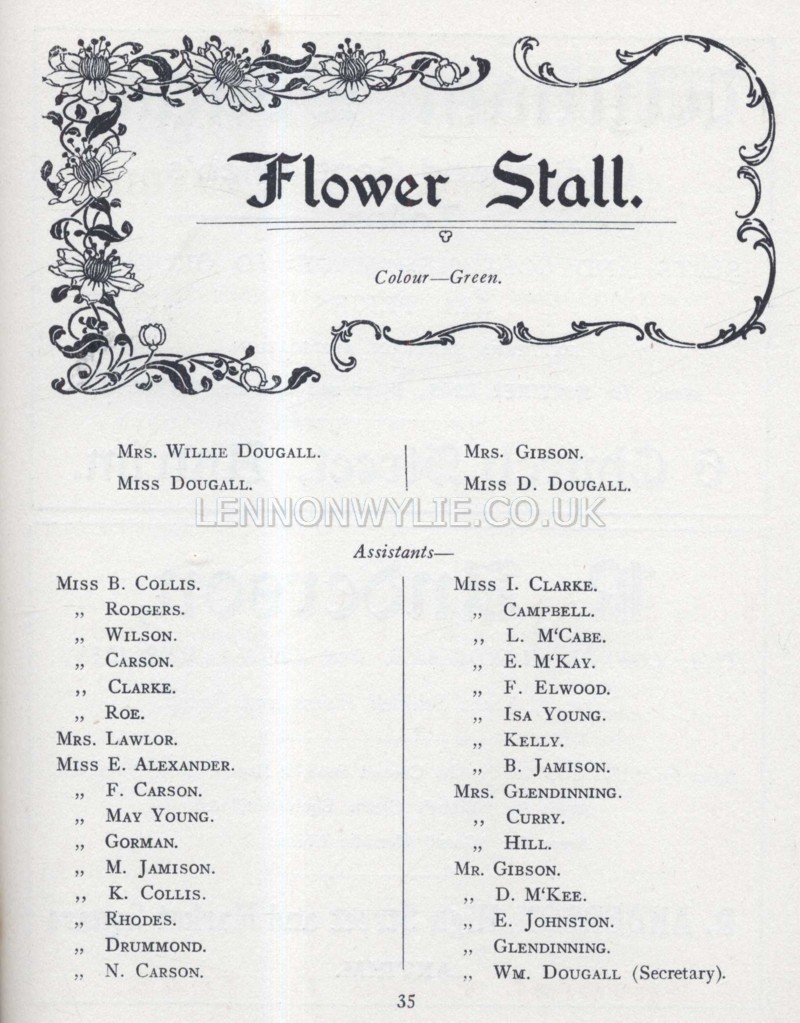 Flower Stall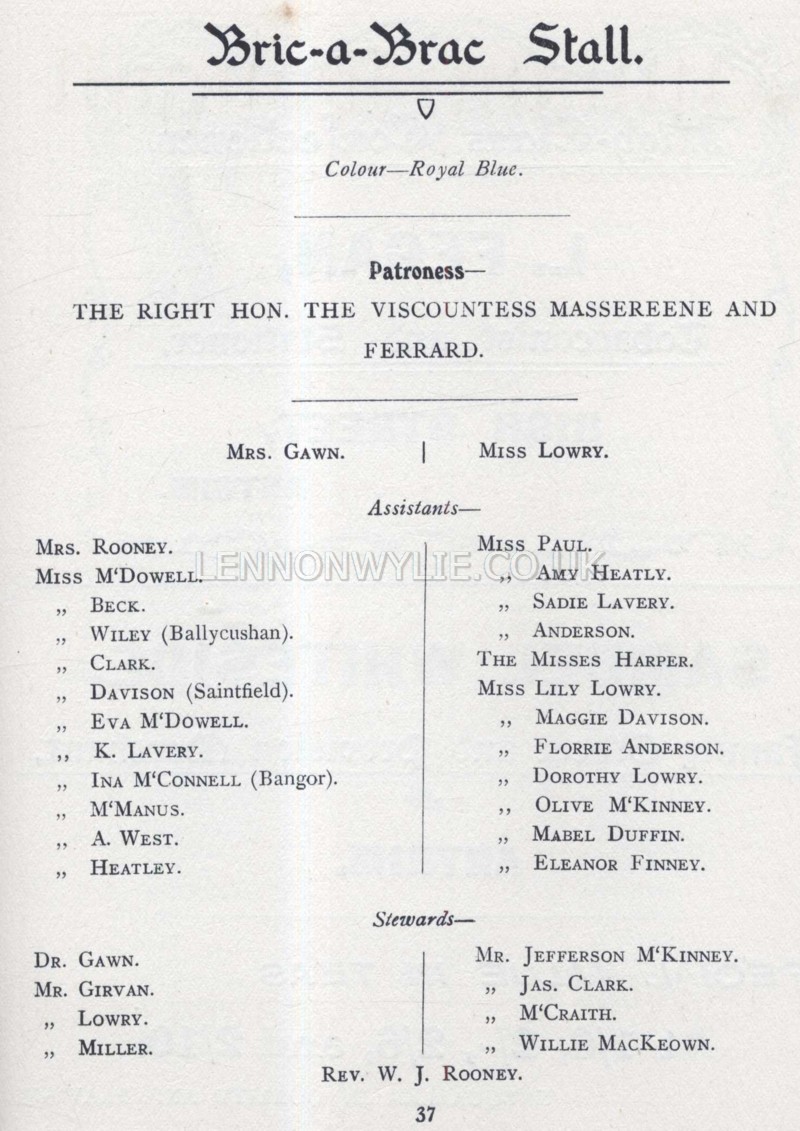 Bric-a-Brac Stall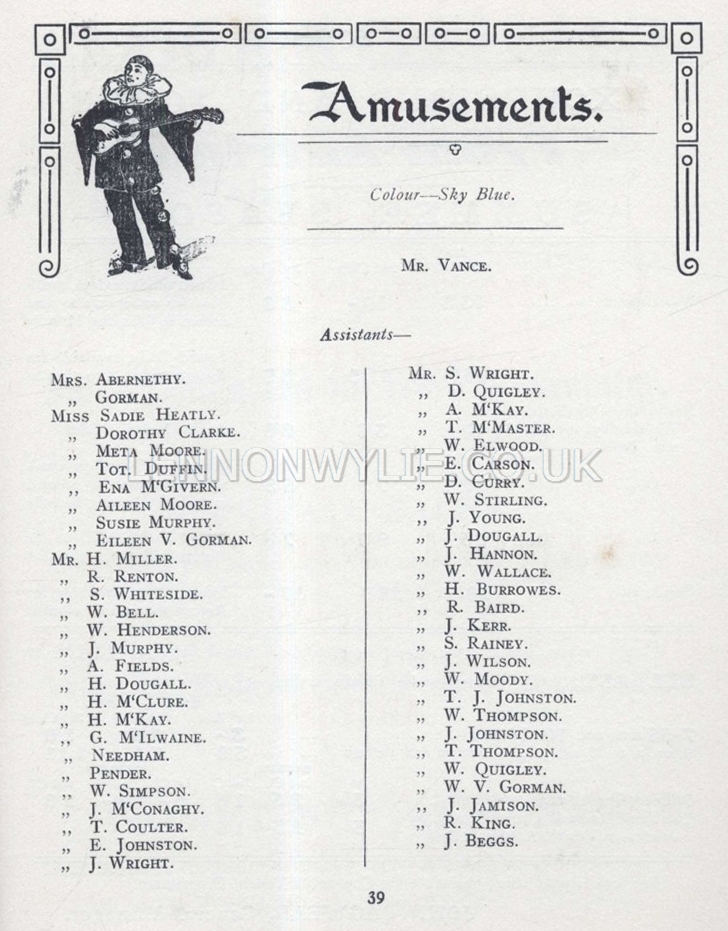 Amusements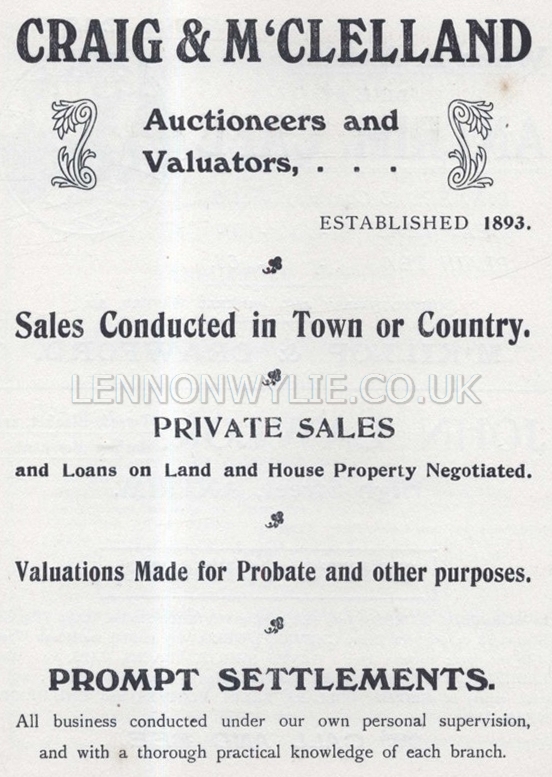 Advertisement at back of booklet