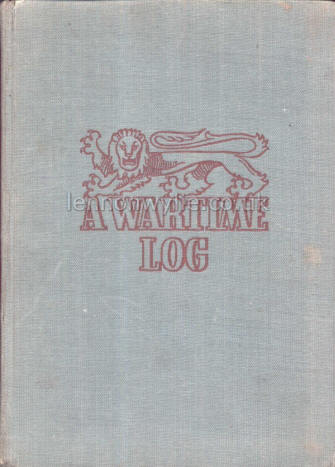 A Wartime Log for British Prisoners
Gift from The War Prisoners' Aid of the Y.M.C.A., 37 Quai Wilson, Geneva, Switzerland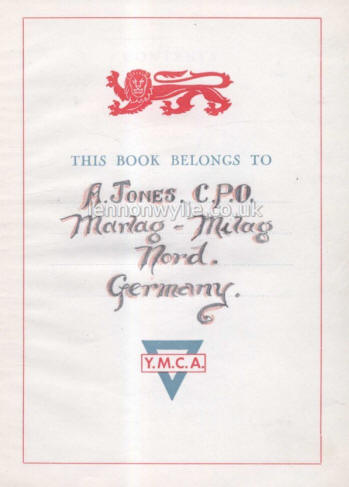 This Book Belongs to A. Jones, C.P.O., Marlag-Milag, Nord, Germany
Y.M.C.A.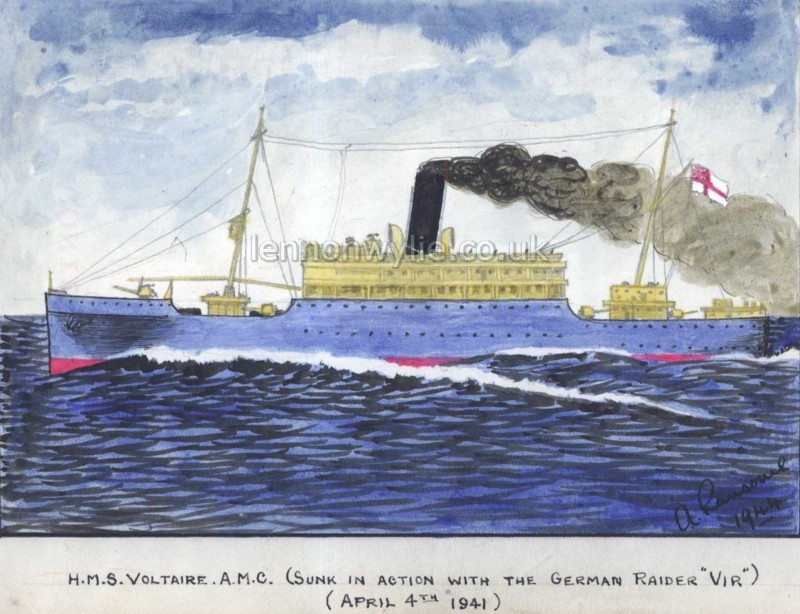 H.M.S. Voltaire, A.M.C. (Sunk in Action with the German Raider "VIR") (April 4th 1941)
signed A. Ransonil? 1944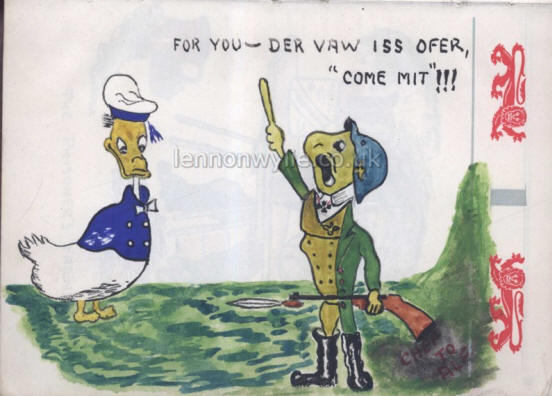 For You - Der Vaw ISS Ofer, "Come Mit" !!!
signed Chef TO or TQ Alf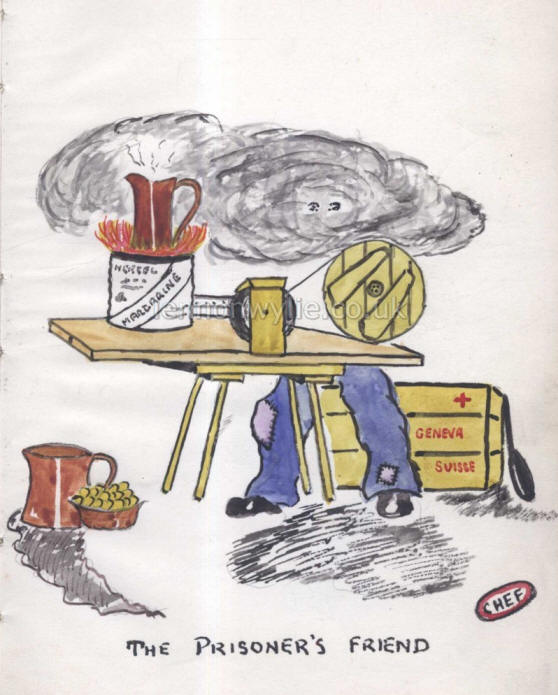 The Prisoner's Friend - Chef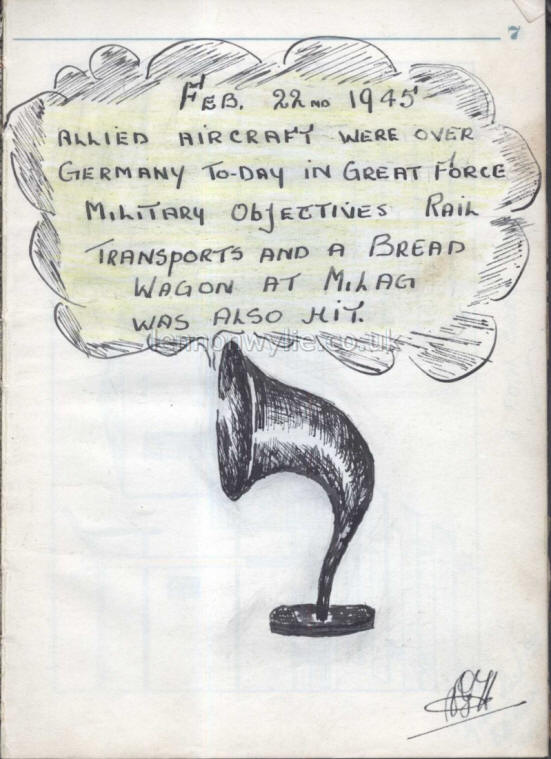 Feb. 22nd 1945 Allied Aircraft were over Germany to-day in Great Force. Military Objectives Rail Transports and a Bread Wagon at Milag was also hit signed N. G. H.? maybe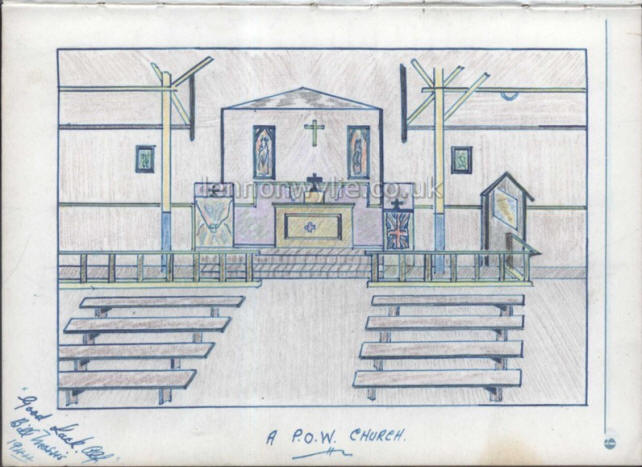 A P.O.W. Church
Good luck Alf, Bill Morris 1944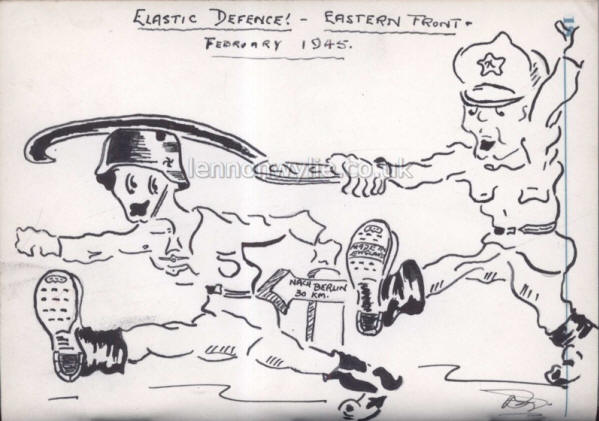 Elastic Defence! - Eastern Front
February 1945
signed P. W. ?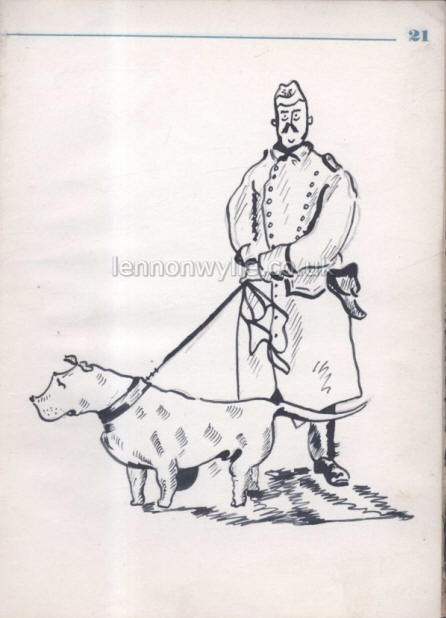 D. Day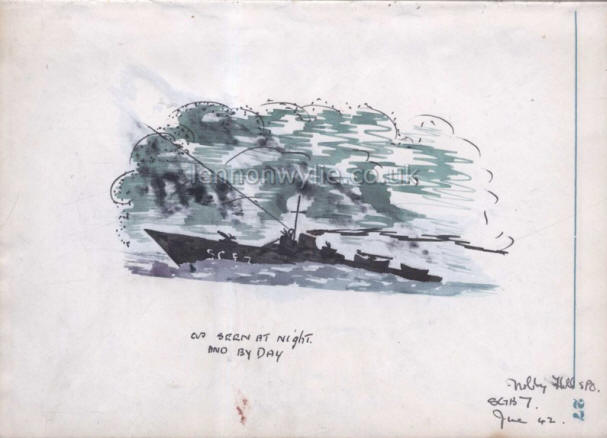 as seen at night and by day
signed Nolly or Nobly Hill S.P.O. SC7B7? June 42


M.G.B. 50 Mined Dec. 25. 1940
signed U. G. Hall SPO EX 50 SC737 or 7B7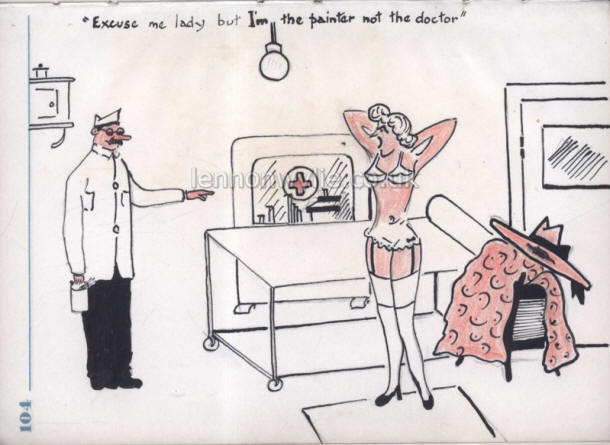 "Excuse me lady but I'm the painter not the doctor"