Album One
includes Dunottar and Rochester and Rowallan and Bloemfontein Castle Ships 1950s - Names Alan, Harry Hawkins, Victor (Me), Muriel, Sandie, Alex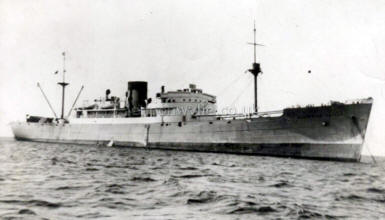 Rochester Castle 1951-1952
On leave in Northern Ireland October 1951 - Giants Causeway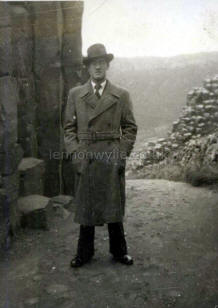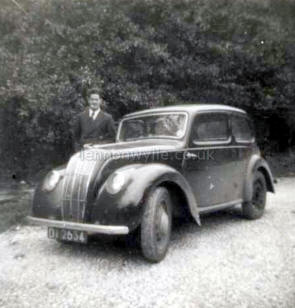 Alan Our Car Wishing Chair G.C.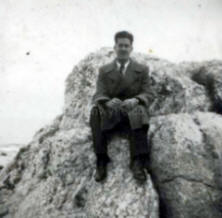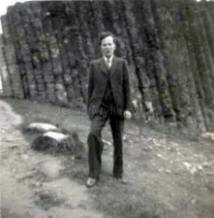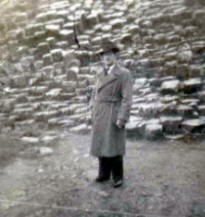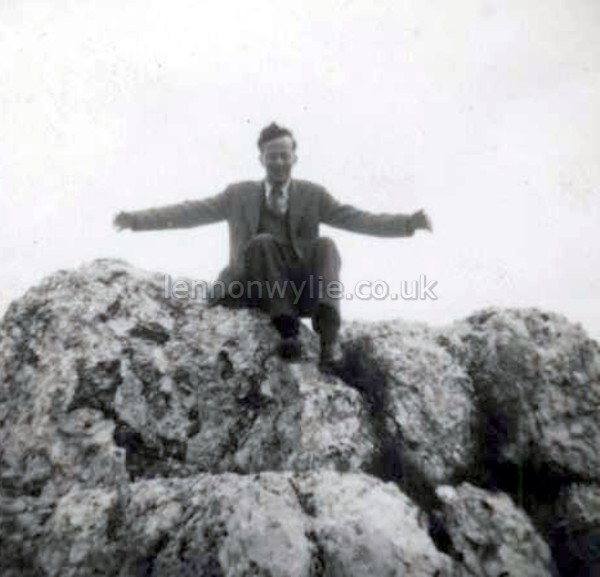 Alan again Me by Tae Loom Alan in front of the Honeycomb G.C. Where are the Girls???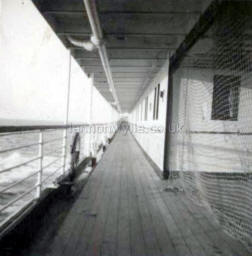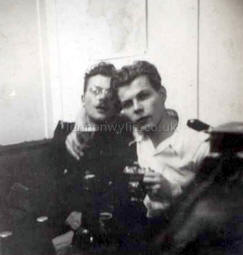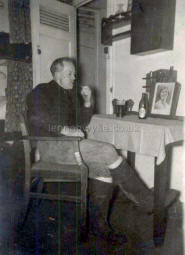 taken on board the Dunottar Castle The Bosun, Harry Hawkins at sea 1951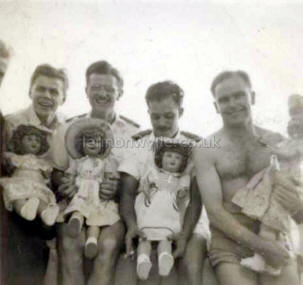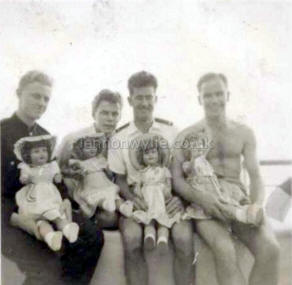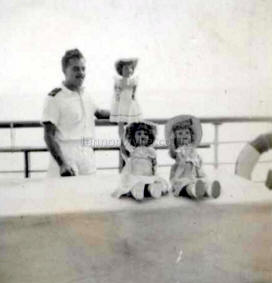 Las Palmas - Dolls with the boys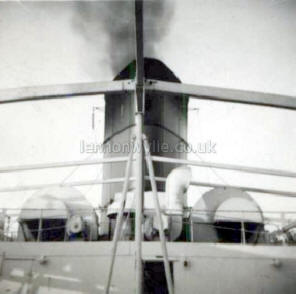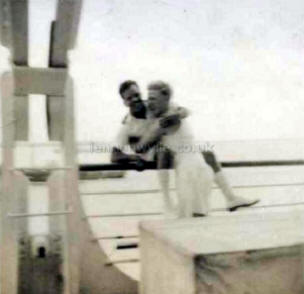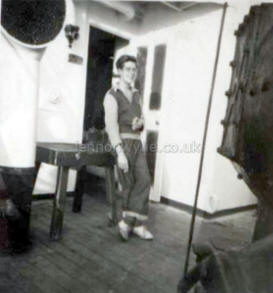 Rowallan Castle - Voyage 1951-1952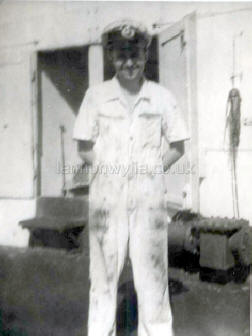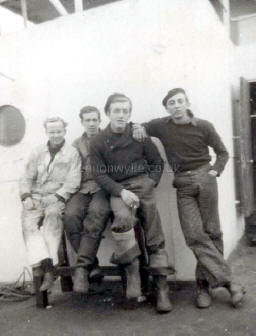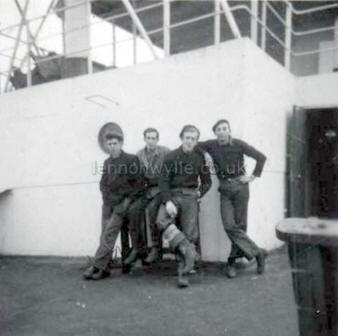 Myself, Victor, by Engine Room Liverpool and Western Ocean, me and some of the crowd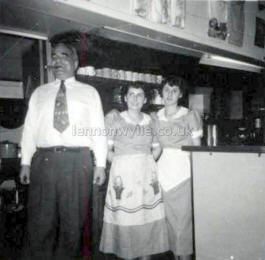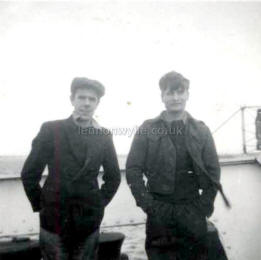 Gars Diner The lads, New York
At my Cousin's Flat, New York, U.S.A.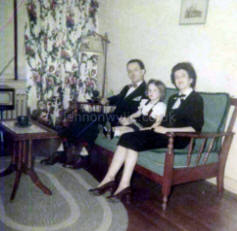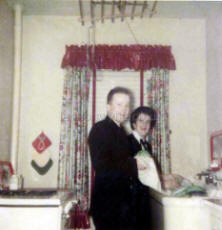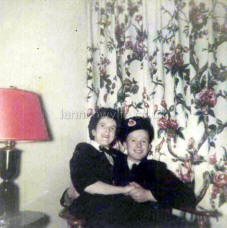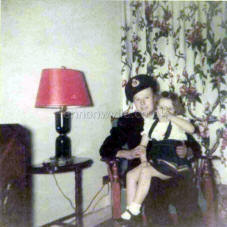 1 2 3 4
1) December 1951, ? wants you to use ? - I made them. See our 7½" T.V. screen. Do you like the maple furniture?
2) ? helping hand - ? ? enjoyed himself here.
3) ? eyes are about to pop ?
4) She's not got her finger in nose, her thumbs in her mouth tho' See the little pot on the table, that's one of the ones you sent.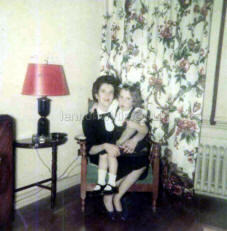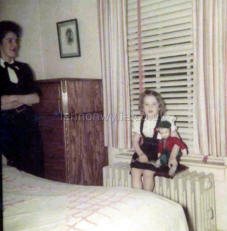 1 2 3 4
1) ? a drink? The glasses are empty anyway! This is bad isn't it.
2) The difference coloured walls make, nicer aren't they. Here's a better view of the T.V.
3) There are three people you know, me, Muriel & my ? Teddy. See little poe too? These lamps were the first thing I bought for my home, they had other shades. I got these when Frank was in Atlantic City
4) ? the bedroom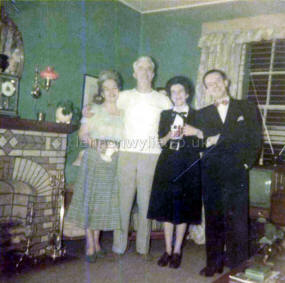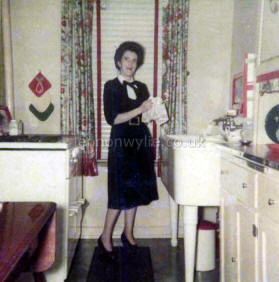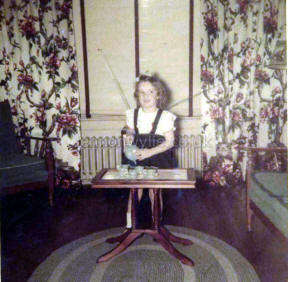 1 2 3
1) ? ?Mays living room ? 20" T.V. screen! May holding vase you sent, I am holding a musical jug, plays John Peel
2) ? my kitchen. Isn't it ? ? do you like all the colours. I am washing your tea set, see the jug? That's the new stove & my new lino. See how good the blinds look with coloured tapes?
3) Muriel pouring out tea. See silver dollar on right of table, her tea pot stand on left. This is good of my drapes. How do you like them?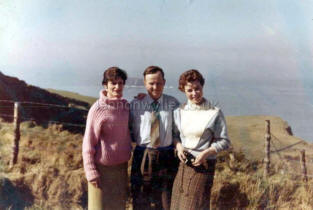 Trinidad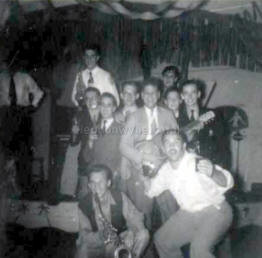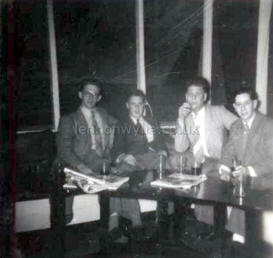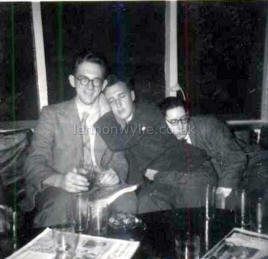 at the Regent Club Golf Club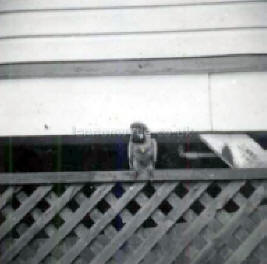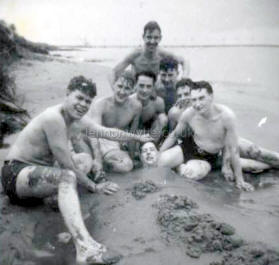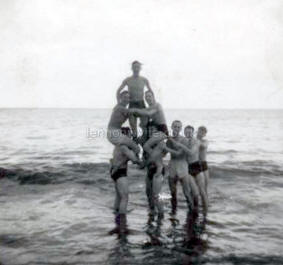 Our Parrot Arab Torture The Pyramids
Cape Town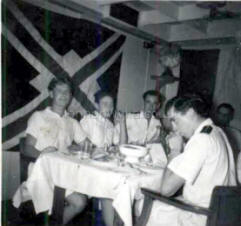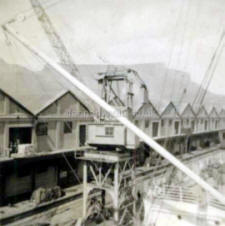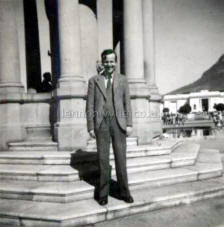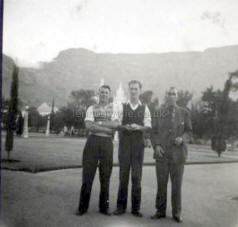 Table Mountain from the ship in the park some Belfast lads I met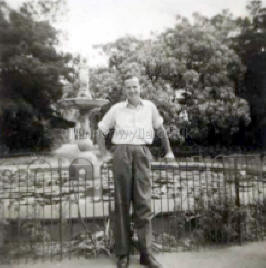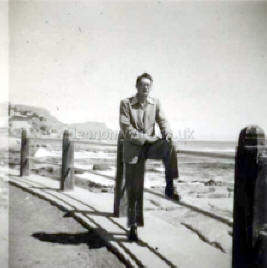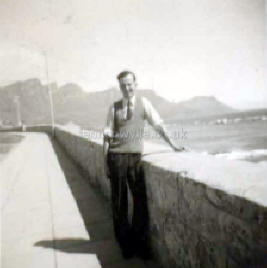 by the Lily Pond Inter 3rd Victor (Me)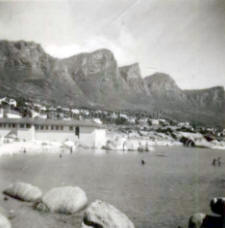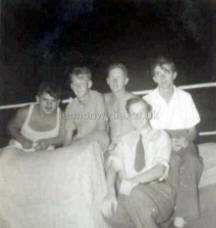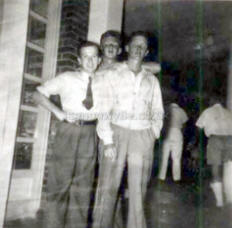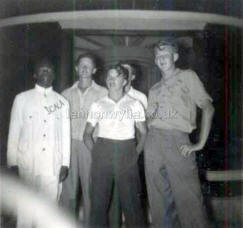 Mozambique late one night outside the pictures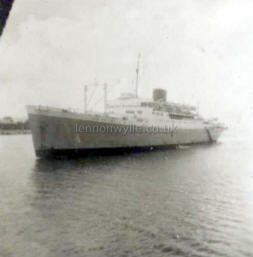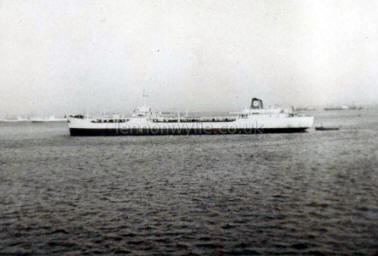 Bloemfontein Castle Ships at Anchor Biera 1952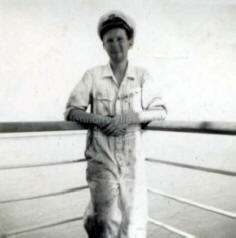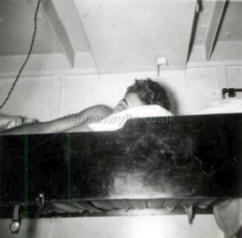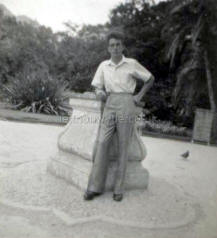 at the bar Dunottar Castle waking, Sandie Sandie at Sundial
On Leave, Voyage One, North Wales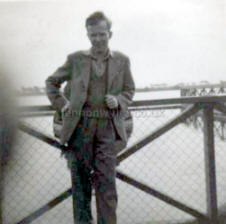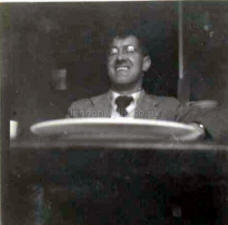 One of the Bistorids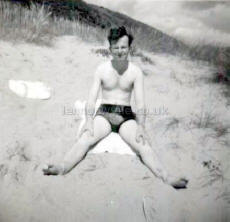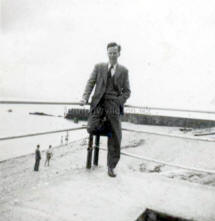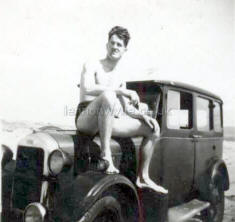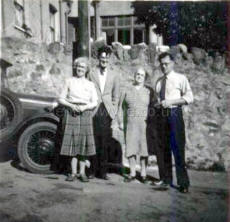 Alex at Black Rock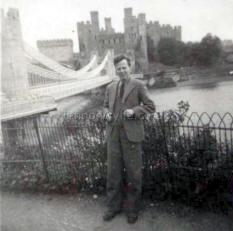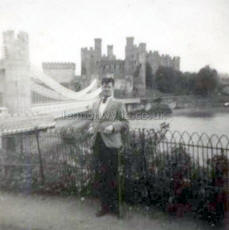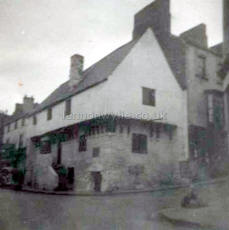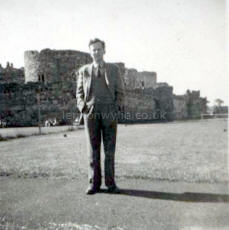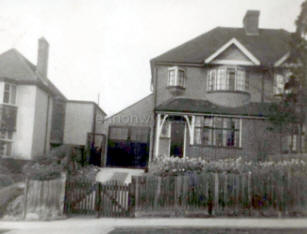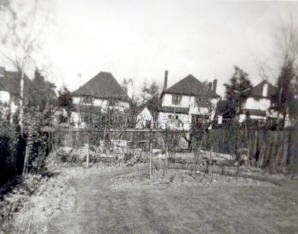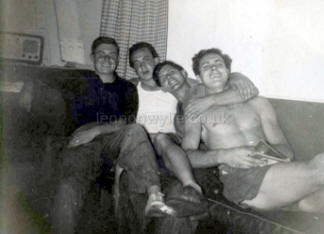 Ascension Island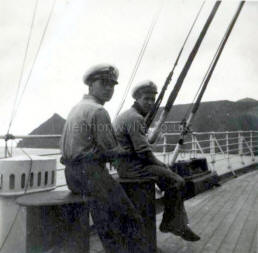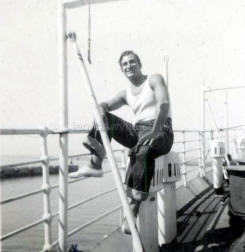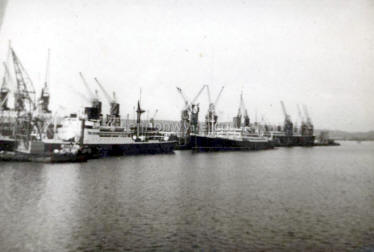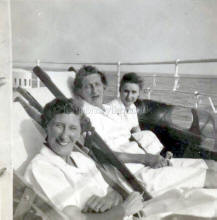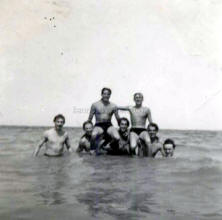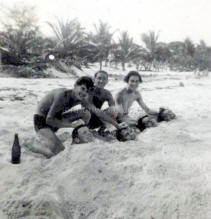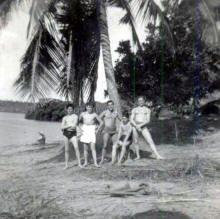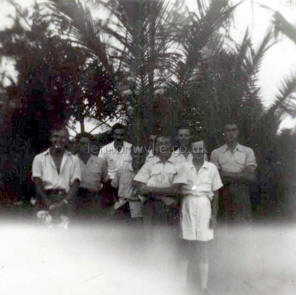 Album Two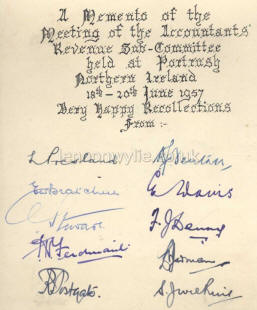 A Memento of the Meeting of the Accountants' Revenue Sub-Committee, held at Portrush, Northern Ireland 18th - 20th June 1957 Very Happy Recollections from :- L. Presland; W. Dentan; E. Bratchue; E. Davis; ? Stewart; F. J. Denny; ? Ferdinand; L. Gorman; R. ?stgate; S. J. Wiltshire?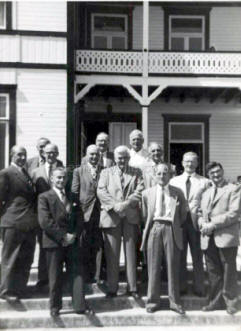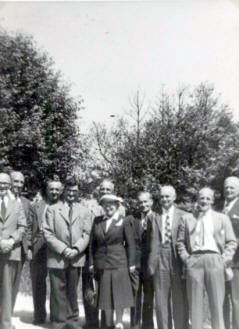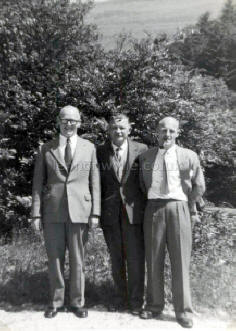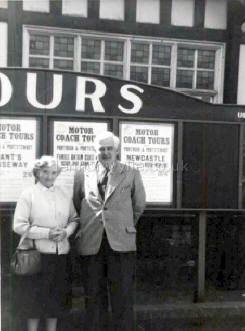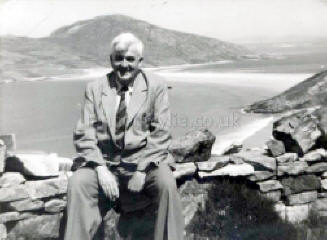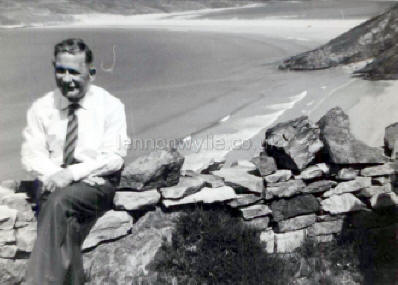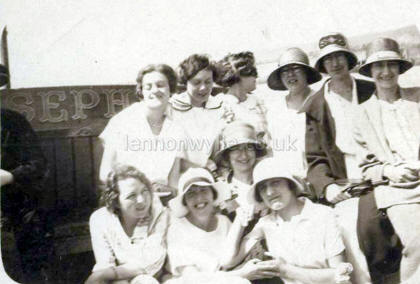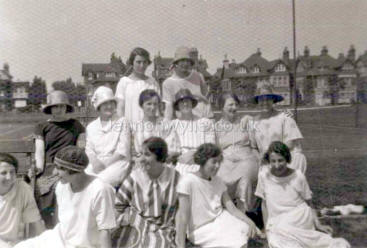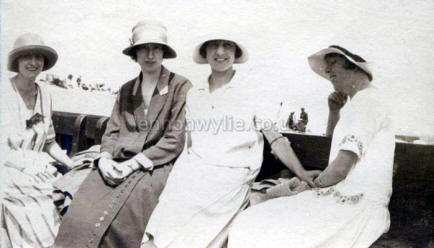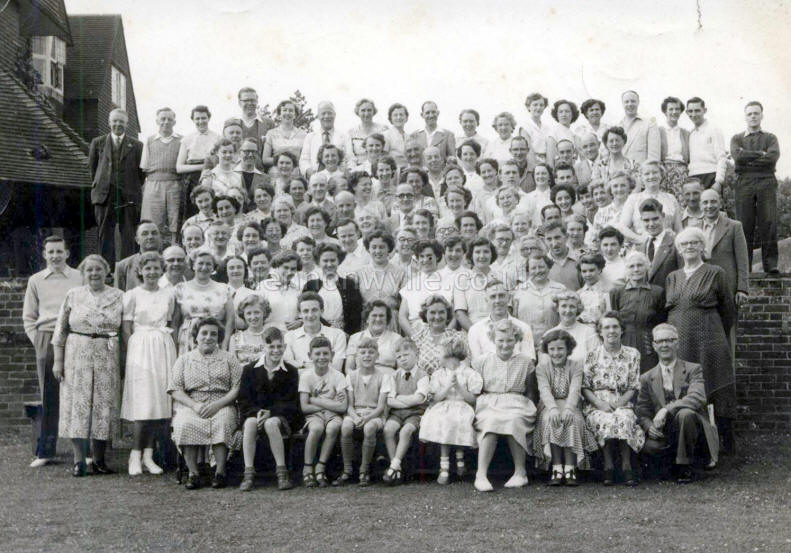 on back - Utting & Garfield, Central Buildings, Cromer 11 July 1955


London April 1959
NEXT - Album Three, Four, Five & Six