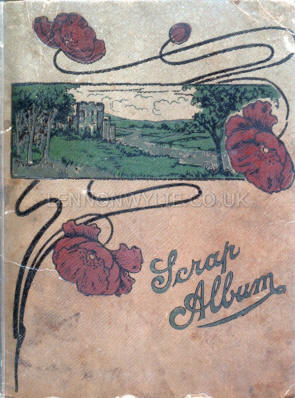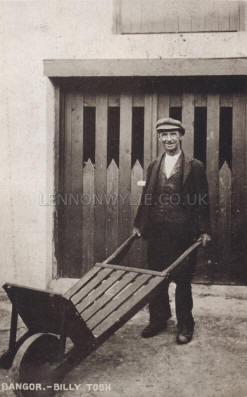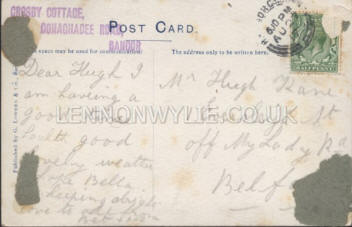 Bangor - Billy Tosh (on back) August 1917? from Bet at Crosby Cottage, Donaghadee Road, Bangor to Mr. Hugh Kane, Eversleigh Street, off My Lady Road, Belfast. mention of Bella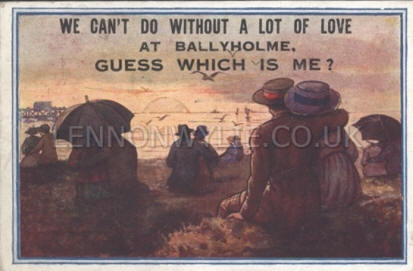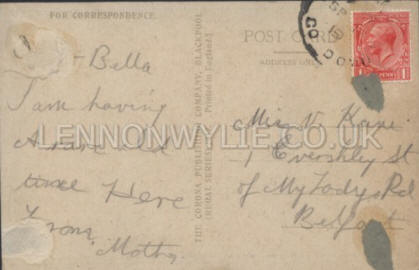 We Can't Do Without a Lot of Love at Ballyholme, Guess Which is Me? (on back) 1919 from Mother in Co. Down to Bella, Miss N. Kane, 1 Evershley Street (Eversleigh), of My Lady Road, Belfast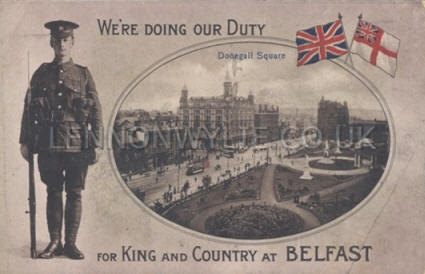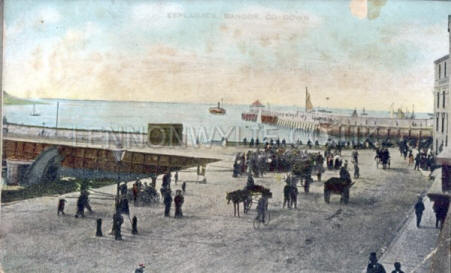 We're doing our duty for King and Country at Belfast Bangor Esplanade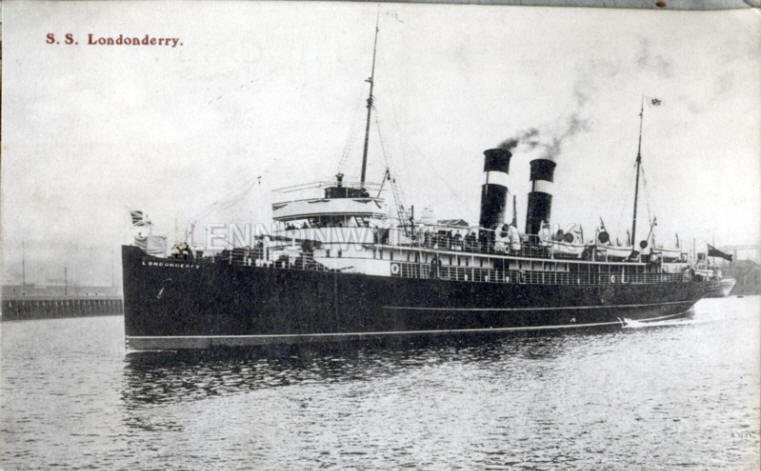 S.S. Londonderry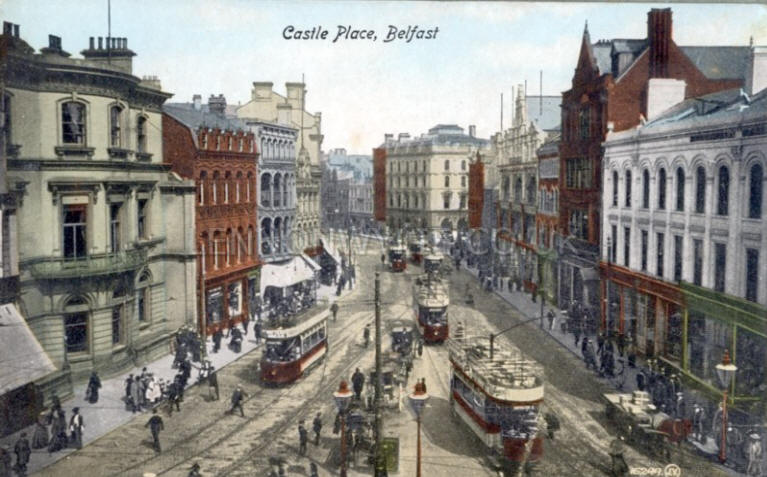 Castle Place, Belfast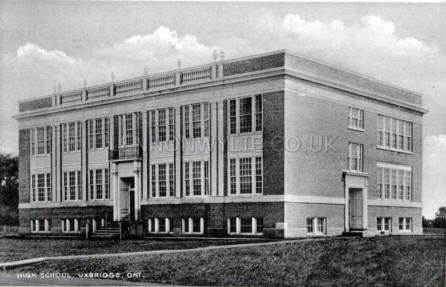 Buckingham Palace High School, Uxbridge, Ont.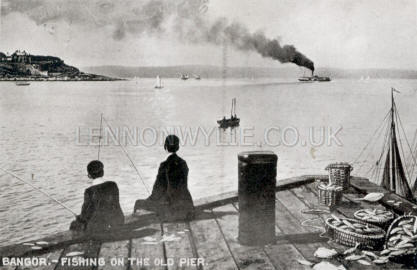 The Moat, Donaghadee Bangor - Fishing on the old pier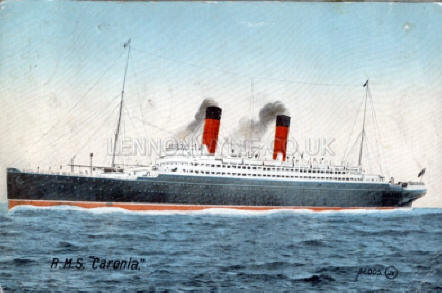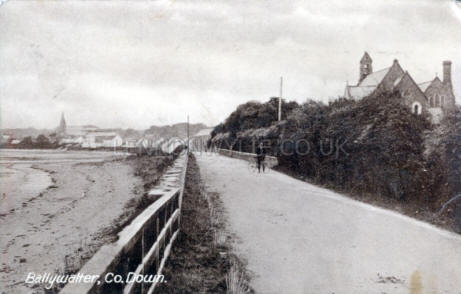 R.M.S. Caronia Ballywalter, Co. Down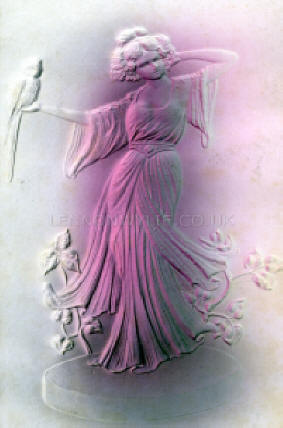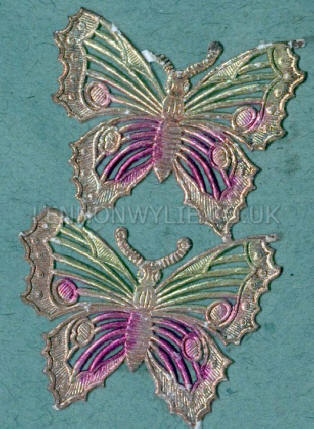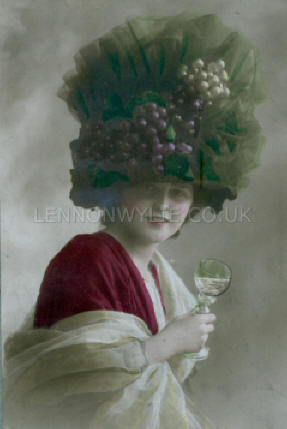 CLICK to enlarge
Dear Aunt Bell & Girls: A Happy New Year! I'm sorry this is so late but I wanted to write a few lines when sending it and there wasn't a chance to think right before Christmas. We couldn't spend Christmas with Dad & all as they went to Toronto & it was too far to go with chores to do at home. Herb's brother, wife & daughter were here from Buffalo New York also his sister, her husband and 4 months' old son from down the hill. You see we live at the top of a very steep hill so that is why we say she is down at the foot of the hill. There were 9 counting us. Do you have presents and a goose or turkey? We always do. Sometimes it seems as though some people miss the true meaning of Christmas but we try to remember and for weeks before you can hear the humming of Christmas Carols in a good many homes. At our Mission Circle meeting last Friday we sang carols from all over the world. It seemed to draw all nations to-gether. How are Aunt Maggie and all her family? I wish she would write to me again. You see I haven't been able to go to see Mama since she asked me to take the letters & I feel it my duty to do that before writing to her. We had planned to go just before this snow storm & now the roads are blocked nearly all over. But I haven't forgotten & if a chance comes I will do it. I had the nicest letter from Kay and Aunt Aggie in South Africa. It is so good to hear from you all. What are you girls doing these days? Do you keep house Isabel? Wouldn't it be wonderful if we should see you some day? It was mama's wish all her life to go back home for a visit or have you come out here. Goodness, but homesickness is terrible. It was just a month since I was home but I was sure glad to go to-day. We found Dad & the boys fine & still excited about Christmas & all their gifts. Does Aunt Maggie live far from you? I wish I had a picture of all of you. We are hoping to have a picture of our family next summer. I'll send one if we do. Goodness, I'll have to go as the paper is done. Bye now & please write soon. ????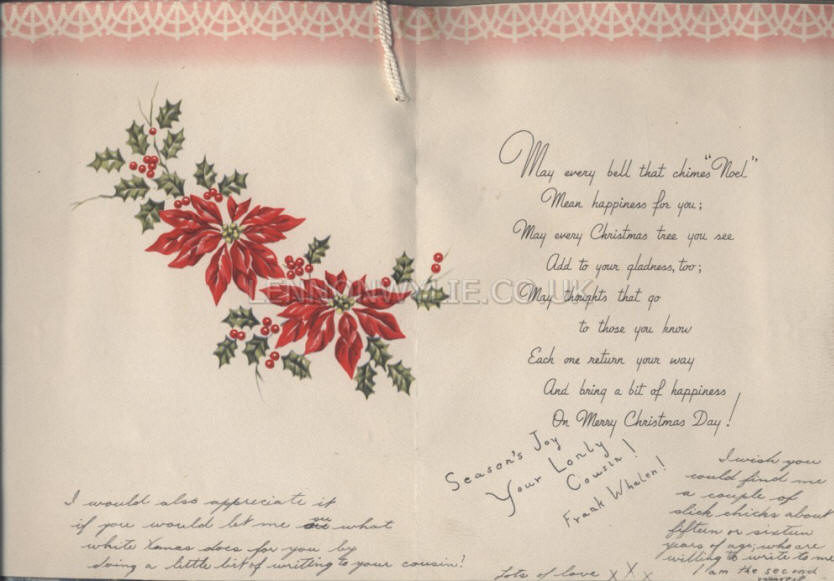 Season's Joy Your Lonly Cousin, Frank Whelan - I would also appreciate it is you would let me ?? what white Xmas does for you by doing a little bit of writing to your Cousin! Lots of Love xxx I wish you could find me a couple of slick chicks about fifteen or sixteen years of age; who are willing to write to me, I am the second youngest. (Frank)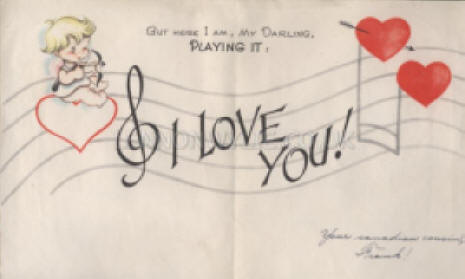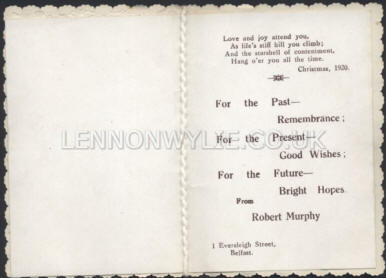 your Canadian Cousin Frank Christmas 1920
Robert Murphy 1 Eversleigh Street, Belfast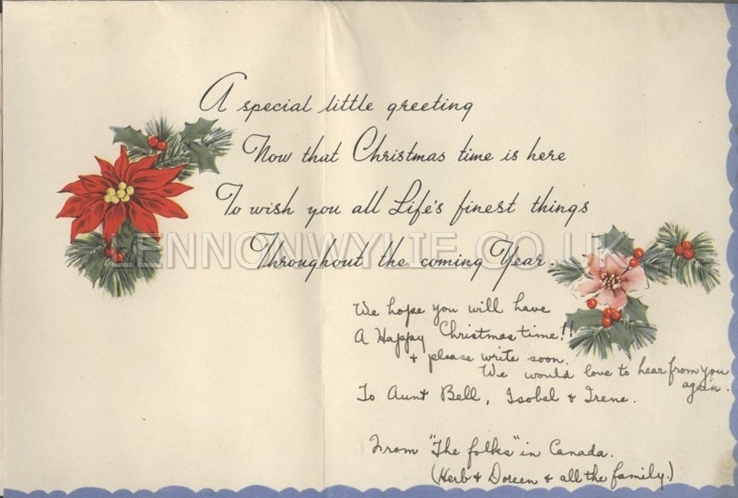 We hope you will have a Happy Christmas time!! & please write soon. We would love to hear from you again. To Aunt Bell, Isobel & Irene. From "The Folks" in Canada (Herb & Doreen & all the family)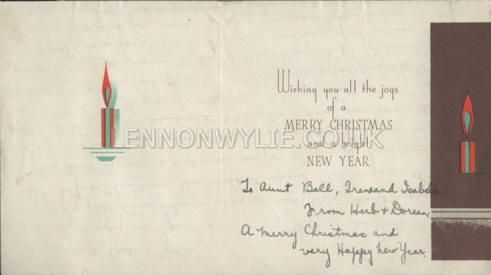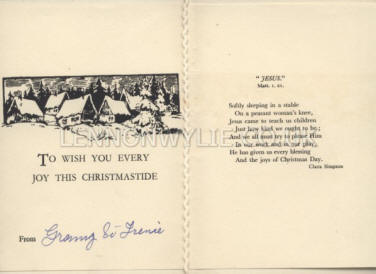 To Aunt Bell, Irene and Isabella, from Herb & Doreen Granny to Irene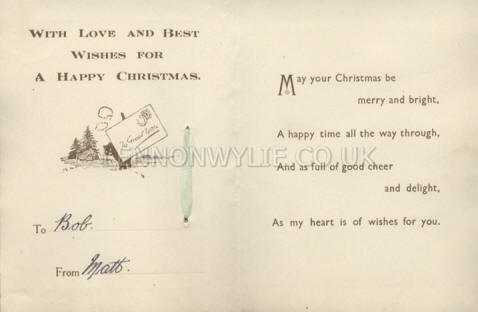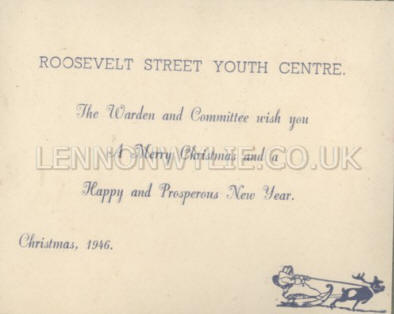 To Bob from Matt Roosevelt Street Youth Centre Christmas 1946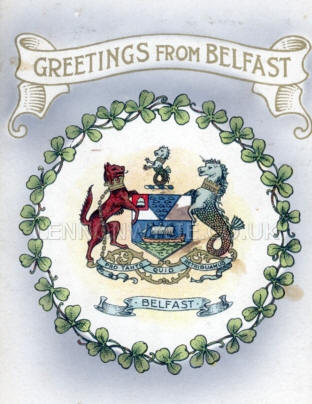 Greetings from Belfast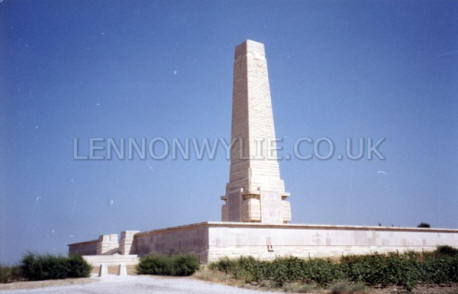 Robert Kane commemorated at Helles Memorial, Turkey Cemetery/memorial reference: Panel 179 to 182.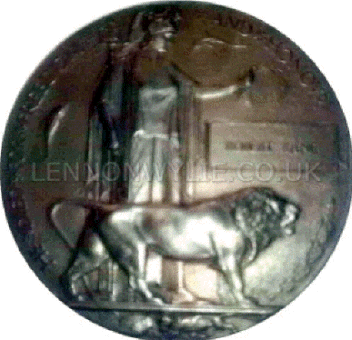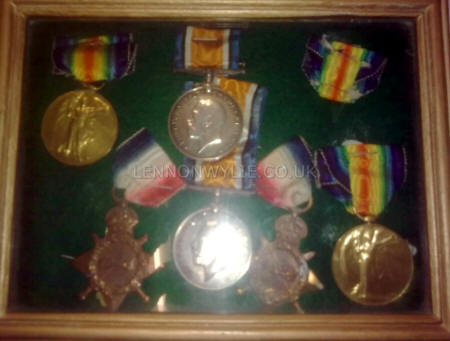 Robert Kane R.I.Fus. (sorry about quality of photos, I didn't take them)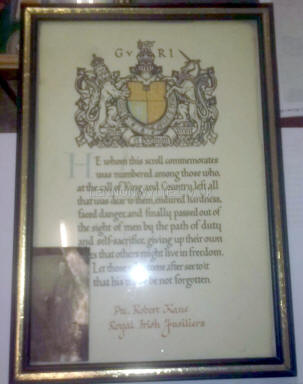 Pte. Robert Kane - 6th Battalion Royal Irish Fusiliers - Service Number 12873
Died 15th August 1915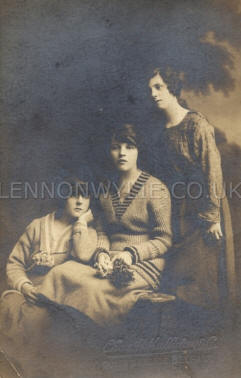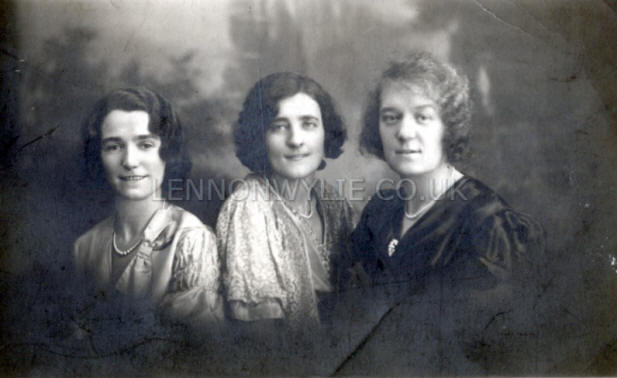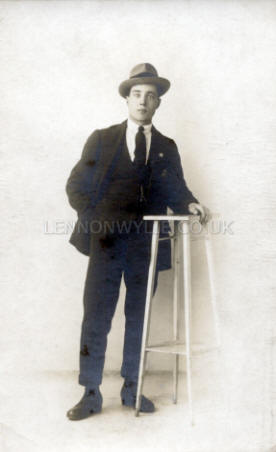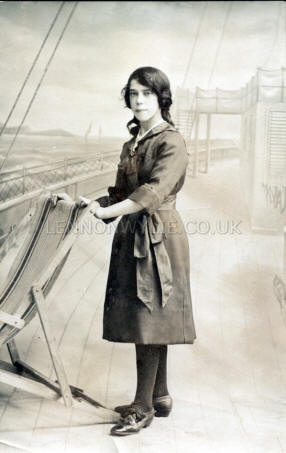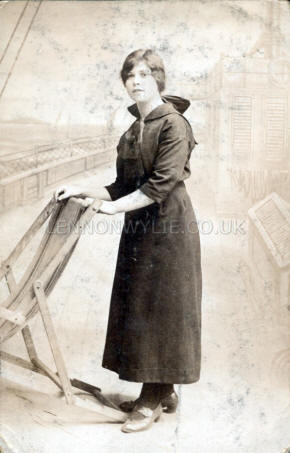 Bell Kane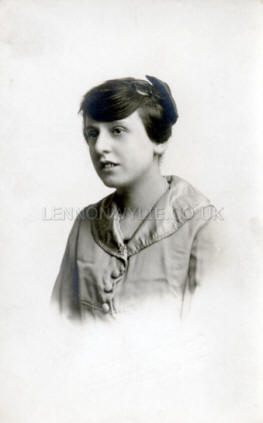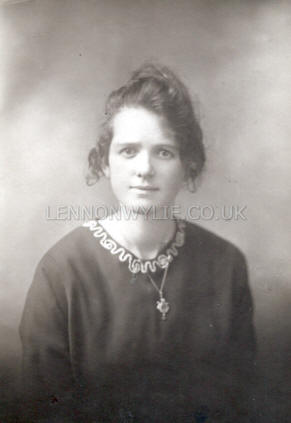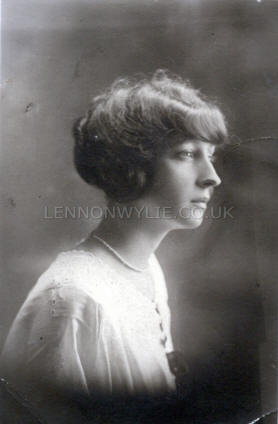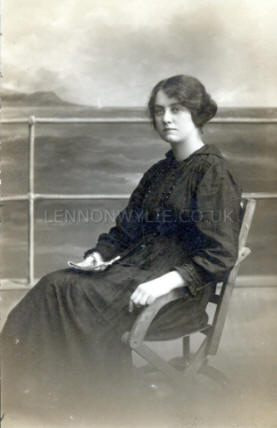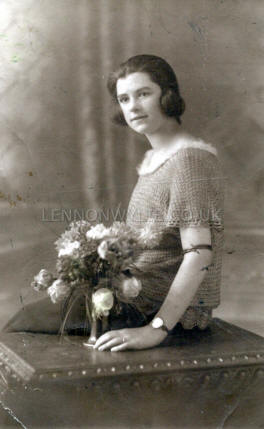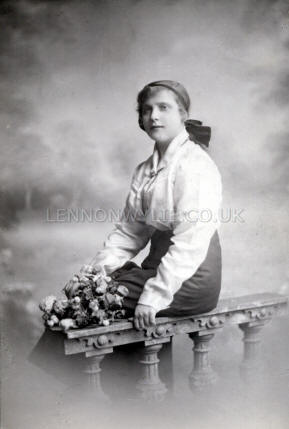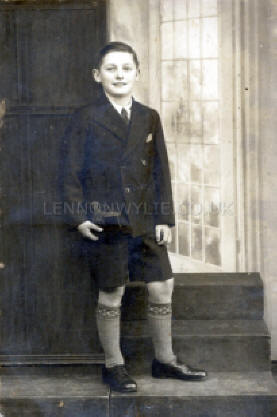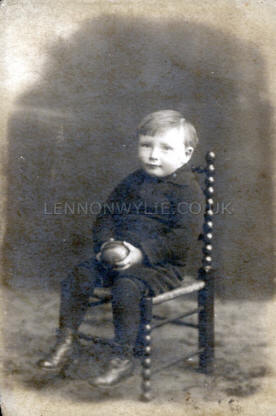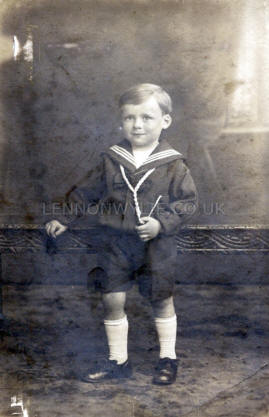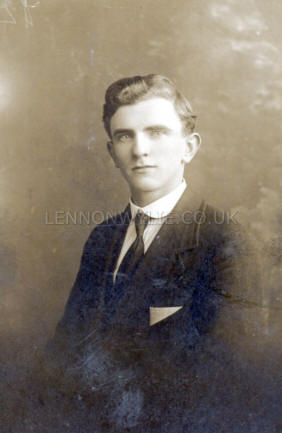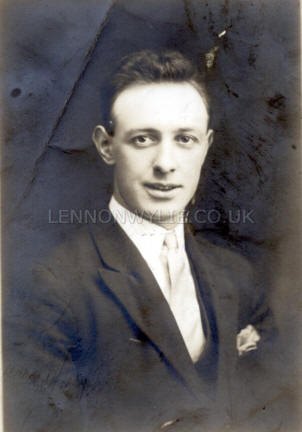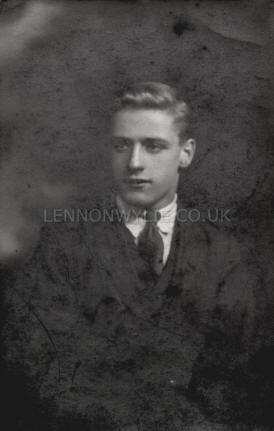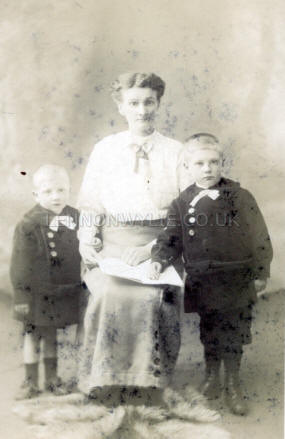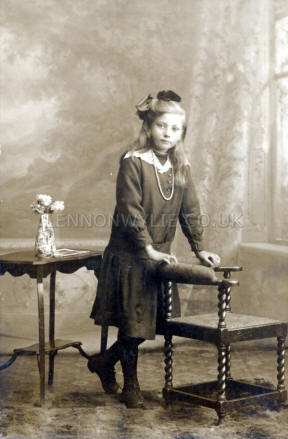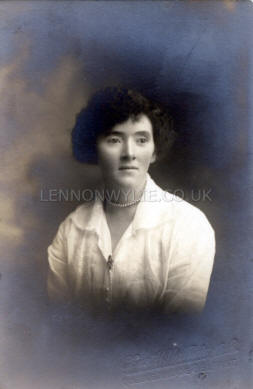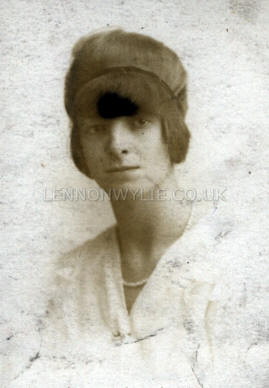 A token of Remembrance from May to Bob
Miss V. Kane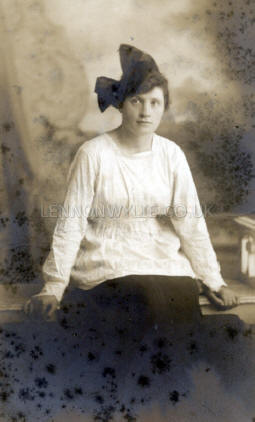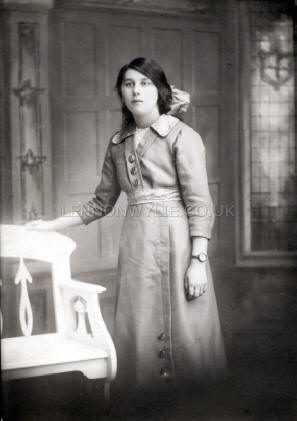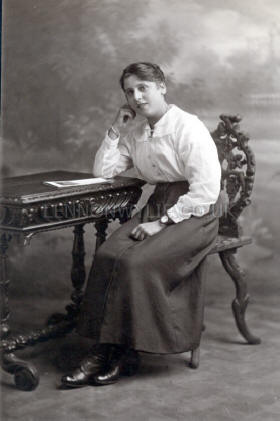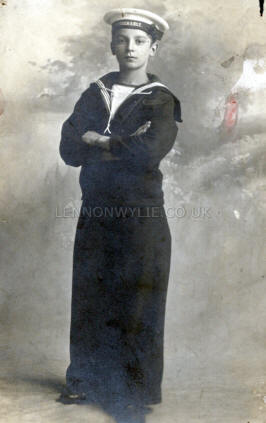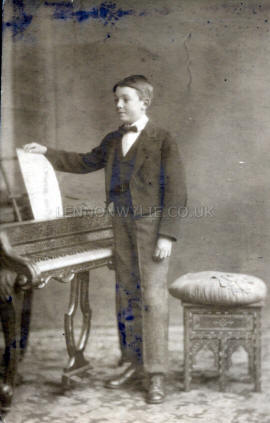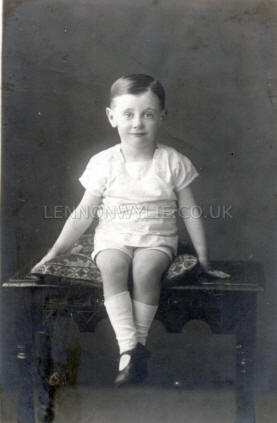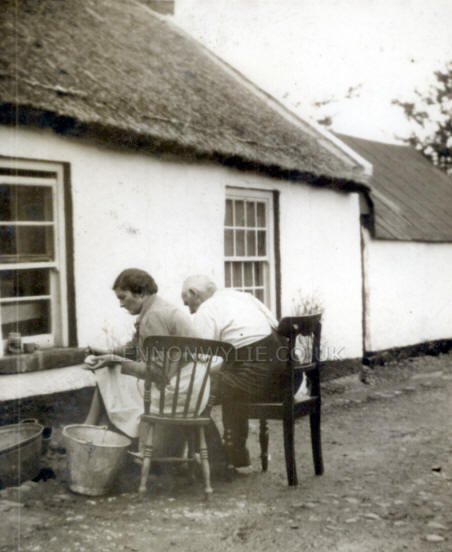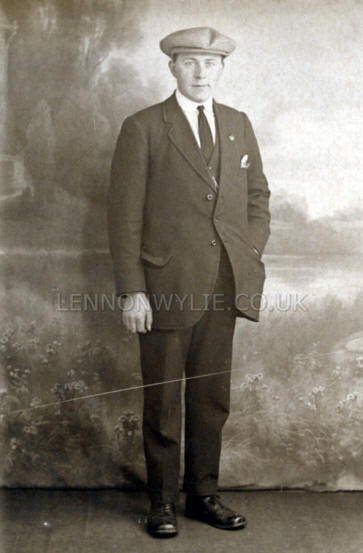 on back 7th Feb 1887?