Hull - Stewart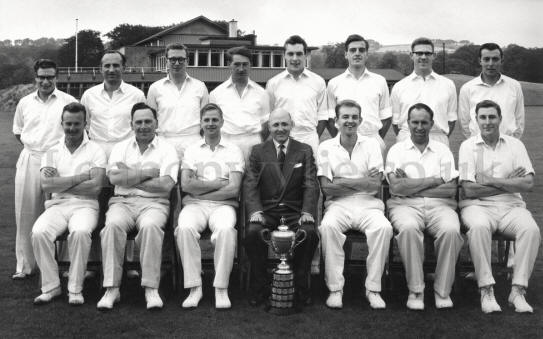 Civil Service (N.I.) Cricket Club
1st XI 1963
(Winners of N.C.U. Junior Challenge Cup)
R. Allen J. E. Martin R. J. R. Laverty J. K. Parkinson R. Gregg D. E. K. Boyd D. Gordon W. H. McCammon
W. V. Johnston W. S. Long A. Branagh (Capt.) Mr. T. McD. Nesbitt (Chairman) S. B. G. King W. J. Jackson P. Lunney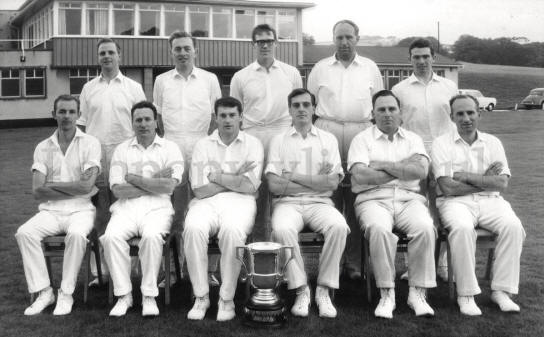 Civil Service Cricket Club
1st XI Season 1966
(Winners of the N.C.U. Senior Qualifying Cup)
A. Branagh S. E. H. Harper D. Gordon W. J. Jackson T. McColgan
S. B. G. King N. Lilburn E. B. McConkey D. E. K. Boyd (Captain) W. S. Long J. E. Martin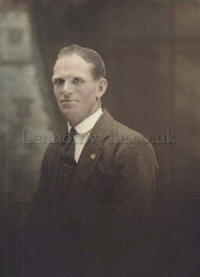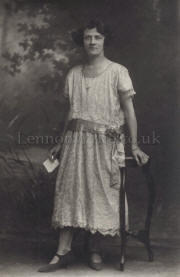 1 2 3 4
1) 15th September 1919 Postmark Dixmude to Mrs. L. Hull, 26 Arizona Street, Glen Road, Belfast, Ireland - We are on a visit here to-day, have been staying in Gstad? for a holiday, Dorrie and Eileen are quite enjoying themselves. J. ? Barrett?
2) 3rd September ? Postmark Veytaux to Miss M. Hull, 74 Rugby Avenue, Belfast 7, N. Ireland - Touring here to-day. Weather perfect. Maureen
3) To Mother with love James - This is me camflaged
4) 4th June 1924 - The City Studio, 109 Donegall Street, Belfast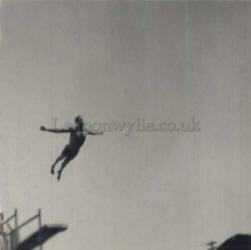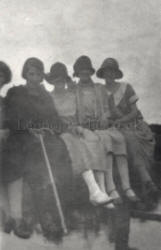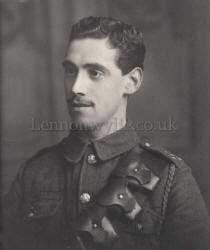 1 2 3
1) Yours truly going off the top board at the Co? swimming. Paul? Joel?
2) On the Spring-Board
3) Fondest love from Tom to Nora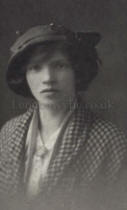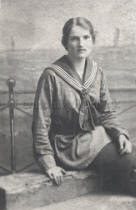 1 2 3
1) My Mum's in Bill's Car. Some egg?
2) Stewart from Norah
3) To Lizzie from Annie (Portrush Photographer)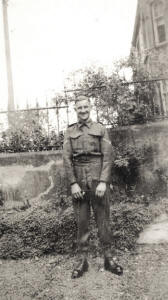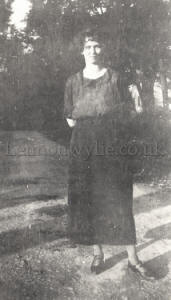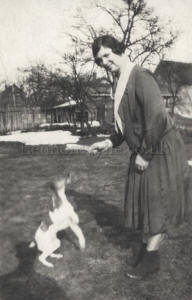 1 2 3 4
1) Cookstown Photographer
2) Cal
3) May '24th 22 ? ? ? is at the Beach
4) Mam (or May Mary?) & Starky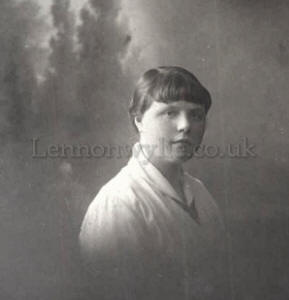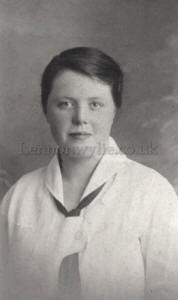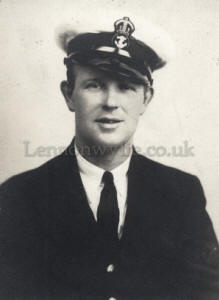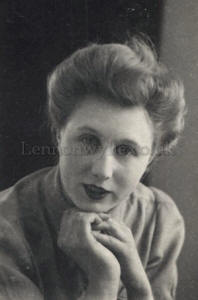 1 2 3 4
1) Belfast Photographer
2) Bordeaux Photographer
3) To May from Tom xx
4) 18th May 1941?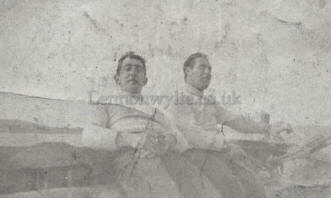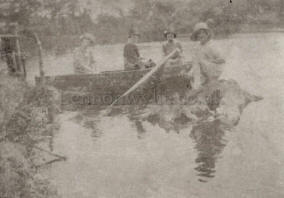 1 2
1) N. S. Paxton Jun.? 58 Clovelly Road, Southampton
2) On the River - For Mrs. Pride? (scored out)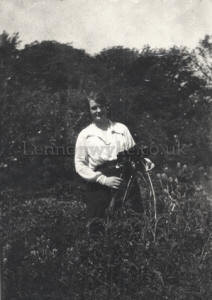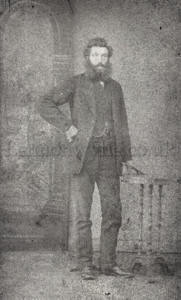 1 2 3
1) Yours Peg
2) Cookstown Photographer
3) 19th November 1926 - From Chris and Dob? Belfast Photographer



1 2
1) In the Meadow
2) This is a view of the pier and swimming beach at St. Julian's Bay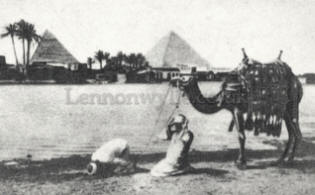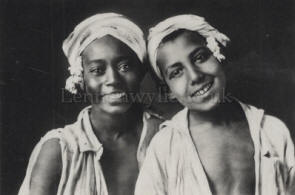 1 2 3
1) This shows a couple of Arabs at prayer, they worship the sun. Cairo
2) This shows a typical Arab girl, the two marks that can be seen on her cheeks, show what tribe she belongs to. -)-(- It is the custom to tatoo their faces, and different markings, denote various tribes.
3) A couple of Arab boys photographed in the street, the one on the left seems to have been using Gibb's toothpaste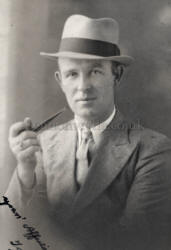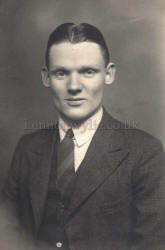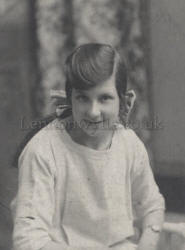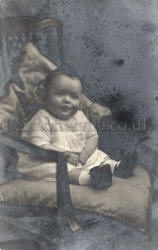 1 2 3 4
1) Yours affectionately Tom December 194?
2) Belfast Photographer
3) Portrush Photographer
4) Belfast Photographer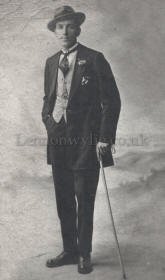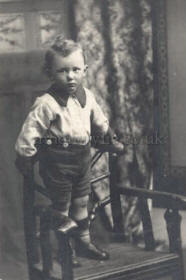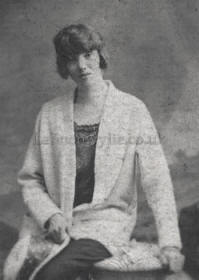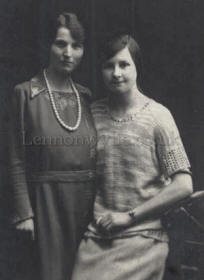 all Portrush Photographers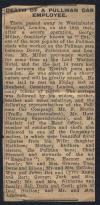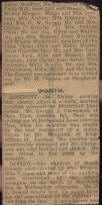 1) Death of a Pullman Car Employee.
There passed away un Westminster Hospital, London, on the 18th inst., after a severe operation, George Millar, familiarly know as "Pat," one of the most popular of the Pullman chefs who worked on the Pullman cars between Dover, Folkestone and London. Mr. Millar previously worked for some time at the Lord Warden Hotel, and for the last 14 years had run between the Kentish ports and London. He was always of a cheery nature and will be greatly missed. He was laid to rest on Friday last at Nunhead Cemetery, London, amidst many tokens of regret. The cortege was followed by his widow, mother, brother and other relatives, and the following representatives of the Pullman Car Company: Mr. F. Marks (Traffic Superintendent), Mr. Hunt (Catering Superintendent), and Mr. Sinclair (of the Head Office). A number of conductors and chefs also followed in one of the Company's motors, in which were beautiful floral tributes from his Wife; daughter Kathleen; Mother; brothers and sisters; the Pullman boys; Chief Steward and stewards of the s.s. "Engadine"; Mrs. Harmer and family; Mr. and Mrs. Graves; Tom, Dorie and Eileen; Mr. and Mrs. Gettins; Wyn and John; Dot and Cyril; Annie and Bert' George; Jack and Mrs. Vinall; Mr. and Mrs. Winborne and family; Sid; Doris and Cecil; girls at Deal Station; and Mr. and Mrs. Ashdown
2) Harry, Geoffrey, Max, Paul and Peggy, Uncle Will, Aunt Lill and Connie; Mrs. Walter Morgan; Major and Mrs. Lambert; Mrs. Archer; Mrs. Gubbins; Mr. and Mrs. G. W. Grigg; Mr. and Mrs. Collins ("Briarlie"); Mrs. Andrew Clark; Mr. and Mrs. Upton and Wallie; Mr. and Mrs. Hussey; Elsie Morrison and Winnie Washford; members of the Bible Class; Alice and Nellie Mason; Doris Groombridge; Mr. and Mrs. Lawrence; Jack, Alan and Ronnie; Mrs. Hogben; Aunt Chris; Aunt Sarah; Miss Ovenden; Hilda Smith; Mr. and Mrs. Whitehouse, Elsie, Hilda and the boys. The funeral arrangements were carried out by Mr. H. Coppen, of Shepherdswell.
Worth
Accident - On Friday evening last, shortly after 5 o'clock, another accident occurred at Felderland Lane corner. Mr. George A. Cheeseman, of Dale View, London Rd., Deal, was cycling out of Felderland Lane towards Deal, when his machine was caught by the rear mudguard of a motor, driven by Mr. Wagstaff, of Kingwilliam Street, London. The machine was considerably damaged and Mr. Cheeseman was very bruised and shaken. He was driven to his home by the motorist.
Outing
The children of Worth Schools, accompanied by Mrs. Morgan, Miss Sansom and some of the mothers, were entertained by the school managers on the sands at Sandwich Bat on Wednesday afternoon. Mr. J. J. Caspell kindly lent his motor lorry for the convenience of the children to and from the Bay. A splendid tea was ....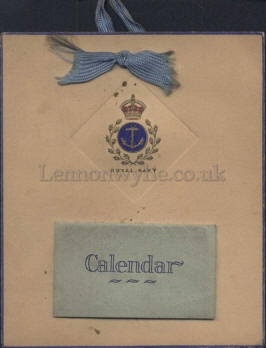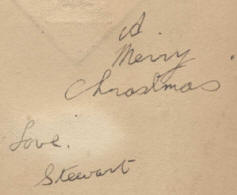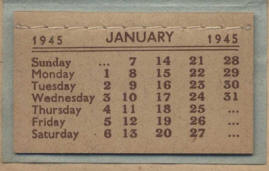 Royal Navy Calendar 1945 - A Merry Christmas Love Stewart
~~~~~~~~~~~~~~~~~~~~~~~~
the following photos have no information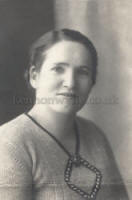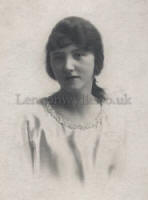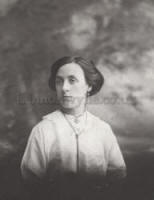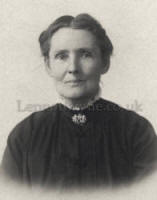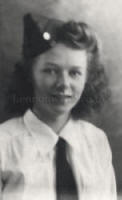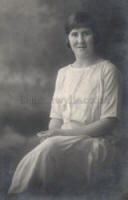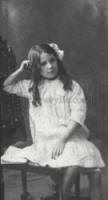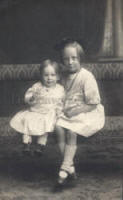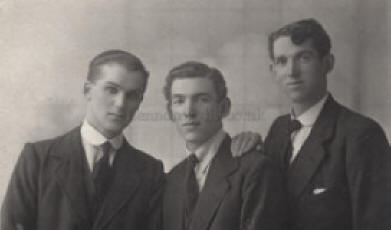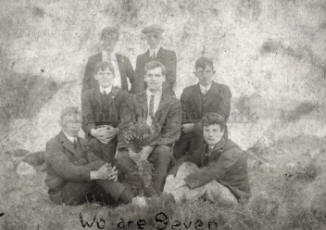 We Are Seven