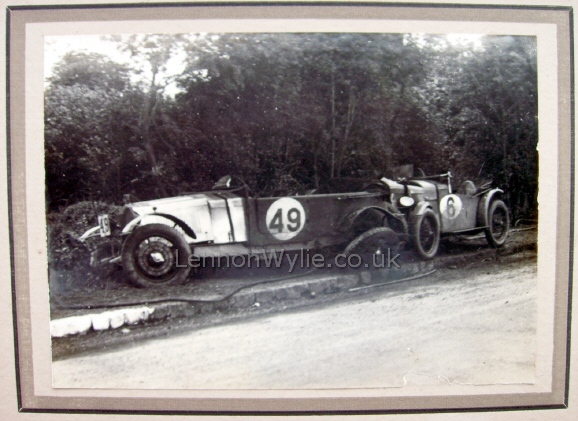 Opposite Photograph....
Scene of Car Smash at Ballystockart in Ulster International T. T. Race 1929
Two men were killed and five men injured
Photo by ... J. or G. Kilpatrick,
101 Great Victoria Street,
Belfast
" At Ballystockart, where the road passed
close by another bridge on the now-defunct
railway, caught out a number of drivers. The
first Ards TT fatality occurred here in 1929,
when Frank Clark crashed his OM and
Grindlay's Triumph Super Seven, the first
car on the scene, skidded into marshals
who were trying to move it. Clark and an
official were killed. "

http://www.lfoc.org/Downloads/TracingtheTT.pdf


1932 No. 16 (Riley) G. E. J. Eyston on last lap - 2nd in Race and Class "G" (Bradshaws)

1932 No. 3 (Alfa Romeo) Sir H. R. S. Birkin - holder of lap record 83.25 m.p.h. & 5th in Race (Bradshaws)

written on front - Birkin 1932 Killed 1934
written on back -No. 2 (Alfa Romeo) Earl Howe - Winner of Class "C" & 4th in Race (Bradshaws)

1932 No. 2 (Alfa Romeo) Earl Howe - Winner of Class "C" & 4th in Race (Bradshaws Brae)

Manby Colegreave 1933 (Colegrave)
top of photo - H. M. S. Catherwood Ltd. works dept. see also >

Crabtree - 1933 (Killed June 1934)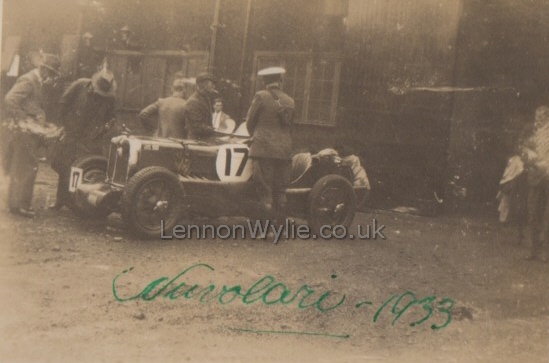 Nuvolari 1933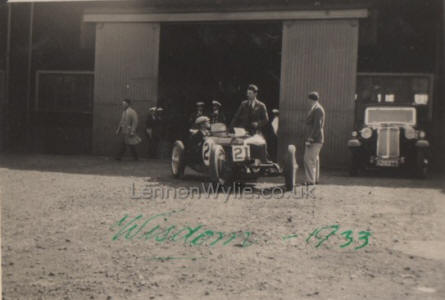 Wisdom 1933 No. 21 (Riley) Wisdom - retired (Catherwoods)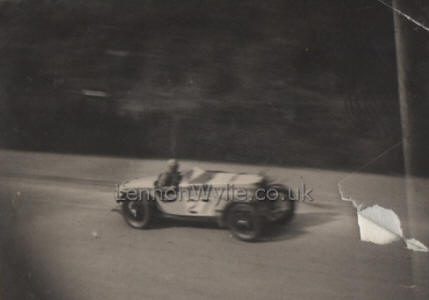 Dodson (M.G.) T.T. 1934 (1st)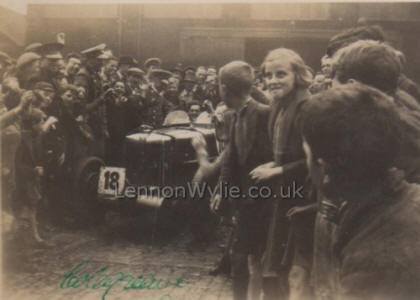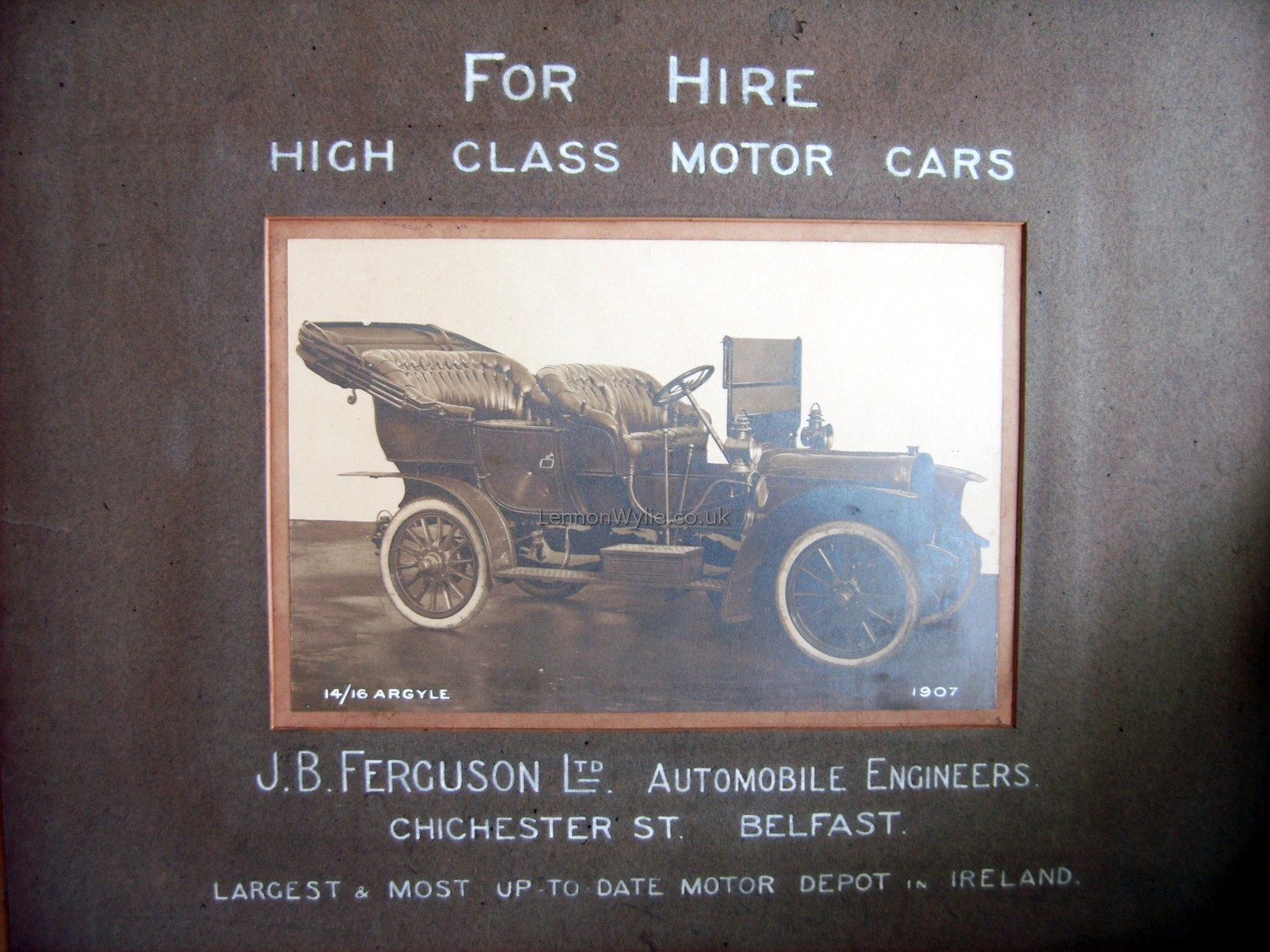 For Hire
High Class Motor Cars
J. B. Ferguson Ltd., Automobile Engineers
Chichester Street, Belfast
Largest * Most up to date Motor Depot in Ireland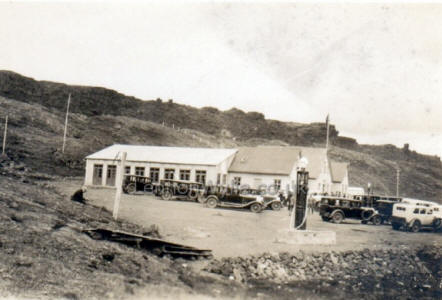 Any ideas where? that's a Shell pump, no other clues, love the cars, 1930's?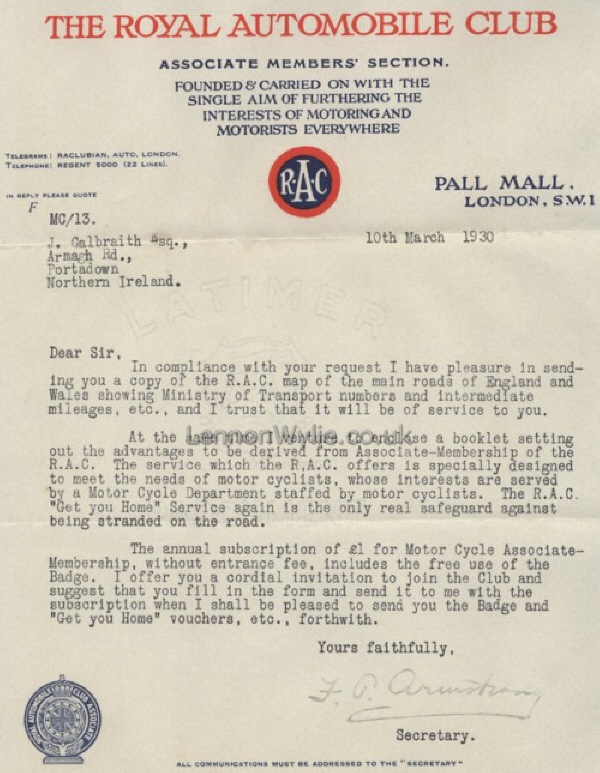 10th March 1930

J. Galbraith, Esq.,
Armagh Road,
Portadown, Northern Ireland

Dear Sir,
In compliance with your request I have pleasure in sending you a copy of the R.A.C. map of the main roads of England and Wales showing Ministry of Transport numbers and intermediate mileages, etc., and I trust that it will be of service to you.
At the same time I venture to enclose a booklet setting out the advantages to be derived from Associate-Membership of the R.A.C. The service which the R.A.C. offers is specially designed to meet the needs of motor cyclists, whose interests are served by a Motor Cycle Department staffed by motor cyclists. The R.A.C. "Get You Home" Service again is the only safeguard against being stranded on the road.
The annual subscription of £1 for Motor Cycle Associate-Membership, without entrance fee, included the free use of the Badge. I offer you a cordial invitation to join the Club and suggest that you fill in the form and send it to me with the subscription when I shall be pleased to send you the Badge and "Get You Home" vouchers, etc., forthwith.
Yours faithfully, F. A. Armstrong, Secretary