McClelland Autograph books from 1930s
Tom McClelland, 27 Upper Townsend Street, Belfast, N. Ireland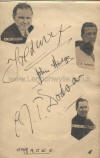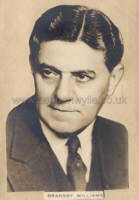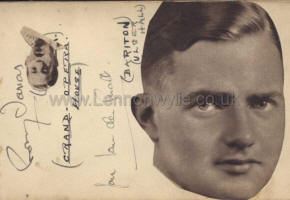 1 2 3 4 5 6
1) Maclure Racing Driver - Ashton-Rigby Racing Driver
2) F. W. Dixon - J. R. Hodge - C. J. P. Dodson Car Races or Car Aces?
3) Bransby Williams
4) Opera House Belfast 27.4.35 Bransby Williams, The Greatest Character Artists in the World
5) Opera House 27.4.35 Albert Whelan & Imito The Human Bird(?)
6) Grand Opera House ? Jonas(?) - Ulster Hall, Bariton, Iain? Alex? Hall?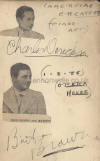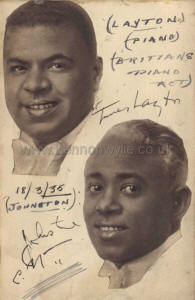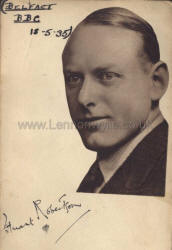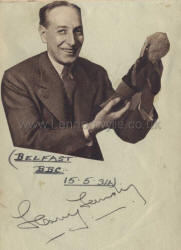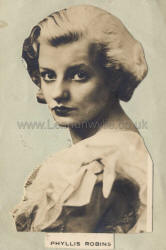 1 2 3 4 5
1) Amercias (Americas) Greatest Piano Act Charles Derickson 1.2.35 Opera House - Burton(?) Brown
2) Layton Piano Britians Piano Act James(?) Layton - 18.3.35 Johnston
3) Belfast B.B.C. 18.5.35 Stuart Robertson
4) Belfast B.B.C. 15.5.34 Harry Hemsby(?) or Formsby(?)
5) Phyllis Robins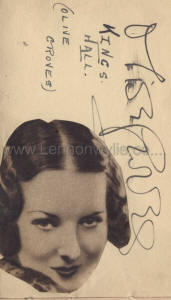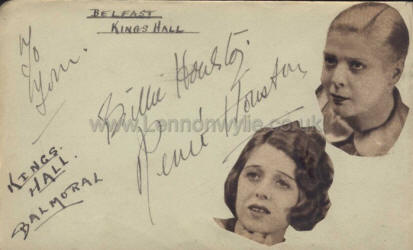 1 2 3 4 5
1) Grand Opera House Crooner of Henry Hall Band Peter Dawson H.M.V. Records Y.M.C.A. - Phyllis Robins
2) Kings Hall Olive Groves
3) Belfast Kings Hall To Tom. Billy Houston & Renee Houston King Hall Balmoral
4) Opera House Belfast Max Wall 1935
5) Best Wishes Vic & ? ?????tonium?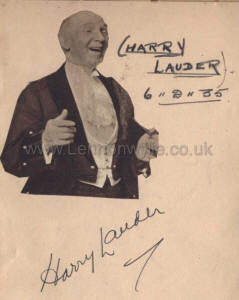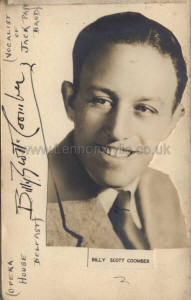 1 2 3 4 5 6
1) Belfast Opera House Good Wishes Lance Lanigan(?)
2) Harry Lauder 6.2.35
3) Belfast Opera House Best Wishes Beryl Orde
4) Belfast Opera House Garland Wilson - Pomm(?) Genarder(?)
5) Opera House Belfast Billy Scott Coomber Vocalist of Jack Payne Band
6) Jimmy James Opera House Belfast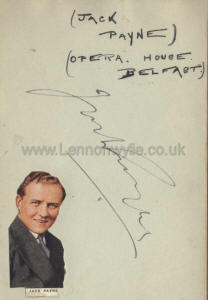 1 2 3 4 5
1) Jack Payne Opera House Belfast
2) Norman Long A Song, Joke and Piano
3) Opera House 1.4.35 Matheson(?) Long(?)
4) C. Tatt????? - K. A. Burton - ? Good - W. J. Smith
5) see next row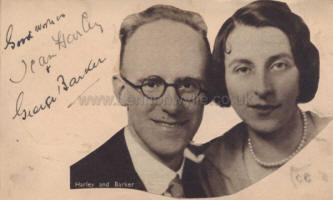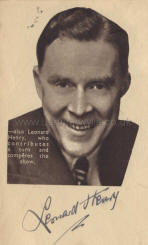 1 2 3 4
1) The Four Mills Brothers
2) 15.5.35 Mat M?????aghey - Bella Rooney of Belfast 16.5.35
3) Good Wishes Jean Harley & George Banker
4) Leonard Henry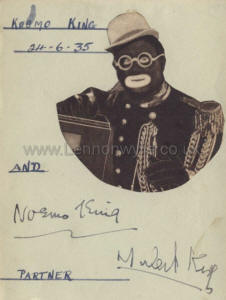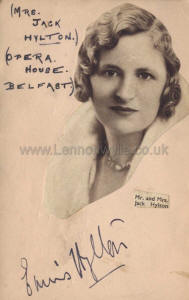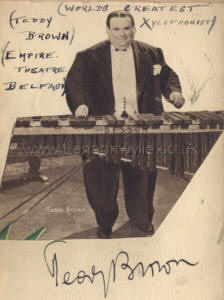 1 2 3 4 5
1) Kosmo King 24.6.35 and Partner Mulert(?) King
2) Jean Forbes Robertson
3) Mr. & Mrs. Jack Hylton Opera House Belfast Chris Hylton
4) Jack Hylton Dance Band Leader Opera House Belfast
5) Worlds Greatest Xylophonist Teddy Brown Empire Theatre Belfast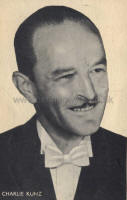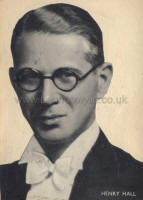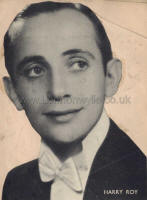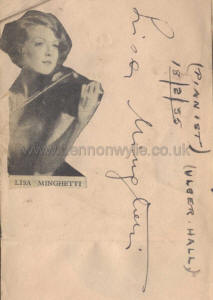 1 2 3 4 5 6
1) Denny Dennis Vocalist of Roy Fox's Band
2) Bert Ambrose
3) Charlie Kunz
4) Henry Hall
5) Harry Roy
6) Lisa Minghetti Pianist 18.2.35 Ulster Hall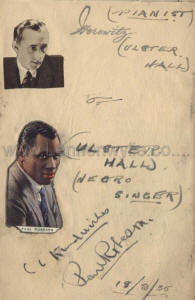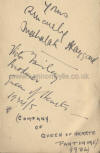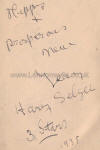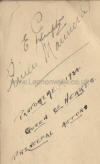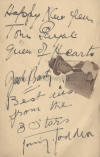 1 2 3 4 5 6 7
1) Maurice Winnick Cairo Club London
2) Pianist Ulster Hall - Horowitz - Ulster Hall Singer Kind Wishes Paul Robeson 18-2-35
3) Yours sincerely ? ? - Victor Fairley, Producer Queen of Hearts 1934/5 Company of Queen of Hearts Pantomime 1934
4) Opera House Sincerely yours E. Hart 1935
5) Happy & Prosperous New Year Harry Selzer 3 Stars 1935
6) E. Humphry - Queen Ma???????? Pantomime 1834 Queen of Hearts Principal Actors
7) Happy New Year Toni Payal? Queen of Hearts - Jack Barty? Best wishes from the 3 Stars Jonny Toddin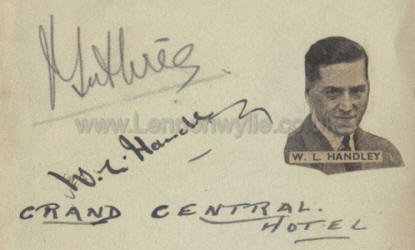 1 2 3 4 5
1) Pantomime Pratora or Pratova and Jules - Pat McCall - Enid Merkel(?) - Happy New Year Best Wishes Thea Ellis
2) Stanley Woods, Garages
3) Stanley Woods
4) W. L. Handley - Guthries Grand Central Hotel
5) T. McClelland 27 Upper Townsend Street Belfast
~~~~~~~~~~~~~~~~~~~~~~~~~~~~~~~~~~~~~~~~~~~~~~~~~~~~~~~~~
Autograph Album #2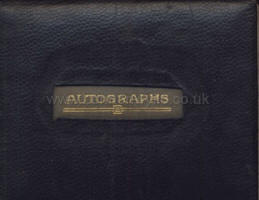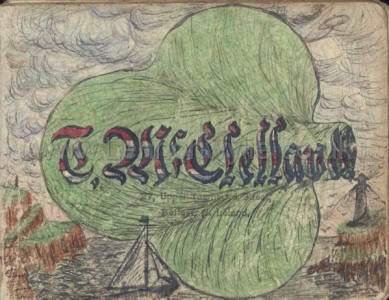 T. McClelland, 27 Upper Townsend Street, Belfast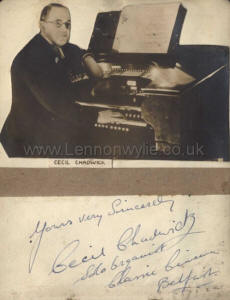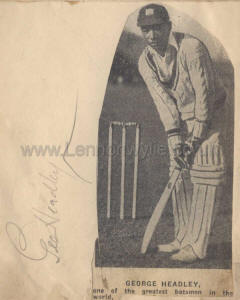 1 2 3 4
1) Cecil Chadwick Yours very Sincerely Solo Organist Classic Cinema, Belfast
2) George Headley one of the greatest batsmen in the world
3) Roy Fox's Vocalist Ulster Hall Belfast 8.7.35 Denny Dennis
4) Dance Band Conductor Ulster Hall Belfast 8.7.35 Roy Fox - Born in California, Roy Fox was at one time with Fox Films at Hollywood, where he found that the similarity in names could be very embarrassing. Known as the "Whispering Cornetist," Roy took America by storm and then decided to come to England. Bringing six musicians with him, he founded a band and began his British career at the Café-de Paris. Later he formed an all British combination at the Monseigneur, and received a well merited honour when his band was selected to appear at a Royal Command Performance. He has broadcast regularly from both the Kit Cat and the Café de Paris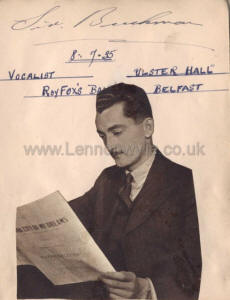 1 2 3 4 5 6
1) The Cubs of Roy Fox's Band 8.7.35
2) Peggy ?ell
3) 8.7.35 Vocalist Roy Fox's Band, Ulster Hall, Belfast Sid Bushman(?)
4) Reginald Dixon(?)
5) Best of Wishes Scott Trio - Bruce Gre?? - Regards Pete Martin - Bunny(?) Doyle
6) Cheeri? Peter Davison - Sincerest Wishes Elsie ?????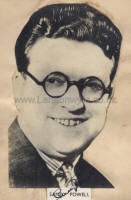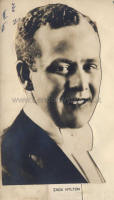 1 2 3 4 5 6 7 8
1) The Church of Ireland Gazette Est. 1856 1991-50th Anniversary of Death of Sir Hamilton Harty born in Hillsborough Co. Down.
2) Harty
3) Sandy Powell
4) Sandy Powell
5) Joe Bambrack
6) Jack Hylton
7) Jack Payne
8) Trix Sisters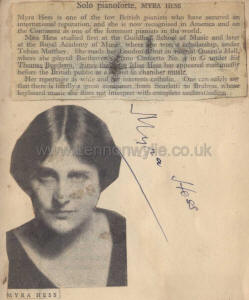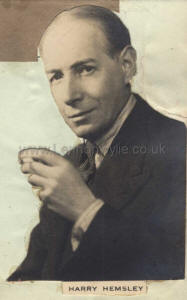 1 2 3 4 5 6
1) Solo pianoforte. Myra Hess is one of the few British pianists who have secured an international reputation, and she is now recognised in America and on the Continent as one of the foremost pianists in the world. Miss Hess studied first at the Guildhall School of Music and later at the Royal Academy of Music, where she won a scholarship, under Tobias Matthay. She made her London debut in 1907 at Queen's Hall, where she played Beethoven's Piano Concerto No. 4 in G. under Sir Thomas Beecham. Since that time Miss Hess has appeared continually before the British public as a soloist in chamber music. Her repertoire is wide and her interests catholic. One can safely say that there is hardly a great composer, from Scarlatti to Brahms, whose keyboard music she does not interpret with complete understanding.
2) Harry Hemsley
3) Harry Hemsley
4) Hal Gwen?
5) Sincerely Hal Gwen?
6) Best Wishes Davidson(?) & Brand(?)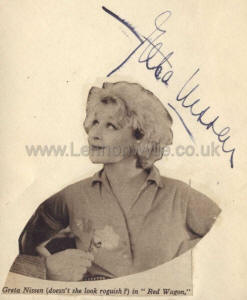 1 2 3 4 5 6 7
1) ?
2) ? ?
3) Kenneth and George Western. The Western Brothers, the famous wireless "cads," started their careers together. They have gone through life teaching each other things. They taught each other to write, they taught each other to sing and have just taught each other to fly; They wrote a revue called "Vaudeville Vanities" as far back as 1926, and were asked to put on a turn of some of their musical numbers at a Sunday concert at the Palladium. There was no one to do it except themselves - and they're still going strong. They burlesque, in their songs, anything from the government of the day to public schools and "old school ties."
4) Best Wishes from ? Mae McKinney
5) ?
6) Greta Nissen (doesn't she look roguish?) in "Red Wagon,"
7) Sincerely Ivor Moreton, Dave Kaye - Ivor Moreton and Dave Kaye (The original 'Tiger Rag' Pianists) with Phyllis Thackeray and Ossie Noble - Dave Kaye worked for three years in a timber merchant's office and was thrown out of work by a slump. He got a job as accompanist to a girl who sang songs in a store. Later he formed his own dance band, and in time became a pianist to Jerry Hoey, Syd Lipton, and Jack Harris. By chance he met Ivor Moreton, who had been wasting his time in a stockbroker's office, and they joined up.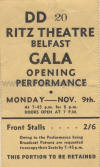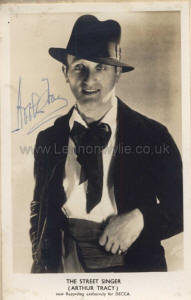 1 2 3 4 5 6
1) Ivor Moreton and Dave Kaye
2) Ritz Theatre Belfast
3) Harold Ramsey
4) The Street Singer (Arthur Tracy) now recording exclusively for Decca
5) Arthur Tracy
6) ?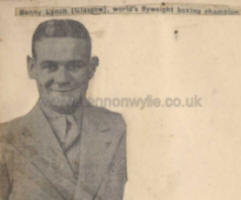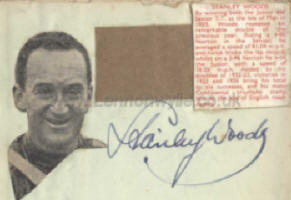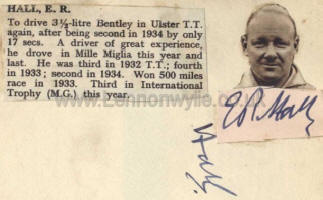 1 2 3 4
1) Benny Lynch (Glasgow) world's flyweight boxing champion
2) "yours aye" Benny Lynch World Flyweight Champion 28.9.35
3) Stanley Woods - By winning both the Junior and Senior T.T. at the Isle of Man in 1933, Woods repeated his remarkable double of the previous year. Riding a 4-90 Norton in the Senior, he averaged a speed of 81.04 m.p.h. and twice broke the record, whilst on a 3-48 Norton he won the junior, with a speed of 78.08 m.p.h. Added to his doubles of 1932-33, victories in 1923 and 1926 bring his total to six successes, and his many Continental triumphs stamp him as the ace of English road-racers.
4) Hall, E. R. To drive 3˝ litre Bentley in Ulster T.T. again, after being second in 1934 by only 17 secs. A driver of great experience, he drove in Mille Miglia this year and last. He was third in 1932 T.T.; fourth in 1933; second in 1934. Won 500 miles race in 1933. Third in International Trophy (M.G.) this year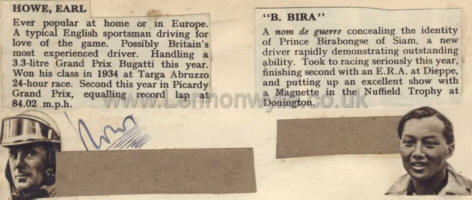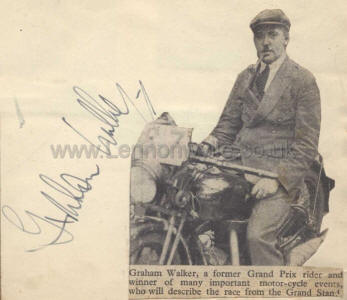 1 2
1) Howe, Earl - Ever popular at home or in Europe. A typical English sportsman driving for love of the game. Possibly Britain's most experiences driver. Handling a 3.3-litre Grand Prix Bugatti this year. Won his class in 1934 at Targa Abruzzo 24-hour race. Second this year in Picardy Grand Prix, equally record lap at 84.02 m.p.h. - "B. Bira" A nom de guerre concealing the identity of Prince Birabongse of Siam, a new driver rapidly demonstrating outstanding ability. Took to racing seriously this year, finishing second with an E.R.A. at Dieppe, and putting up an excellent show with a Magnette in the Nuffield Trophy at Donington.
2) Graham Walker, a former Grand Prix rider and winner of many important motor-cycle events, who will describe the race from the Grand Stand.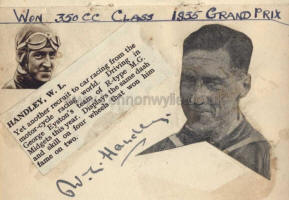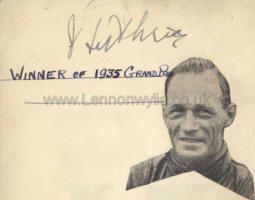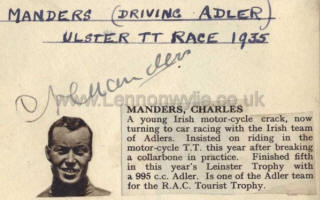 1 2 3
1) Won 350cc Class 1935 Grand Prix - Handley, W. L. Yet another recruit to car racing from the motor-cycle racing world. Driving in George Eyston's team of R-type M.G. Midgets this year. Displays the same dash and skill on four wheels that won him fame on two.
2) Winner of 1935 Grand Prix ? ?
3) Manders (Driving Adler) Ulster TT Race 1935 - A young Irish motor-cycle crack, now turning to car racing with the Irish team of Adlers. Insisted on riding in the motor-cycle T.T. this year after breaking a collarbone in practice. Finished fifth in this year's Leinster Trophy with a 995c.c. Adler. Is one of the Adler team for the R.A.C. Tourist Trophy




1 2
1) Betty Humby(?)
2) address as above








1 2
1) Bangor Parish Church, Saint Comgall's 1987-88 Men's Society
2) Bangor Parish Church, Saint Comgall's 1989-90 Men's Society
the end