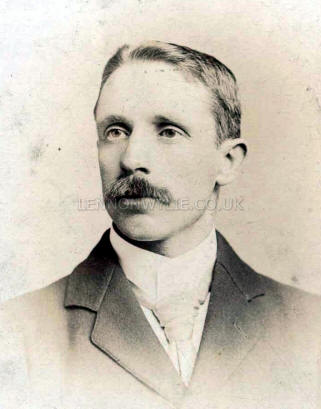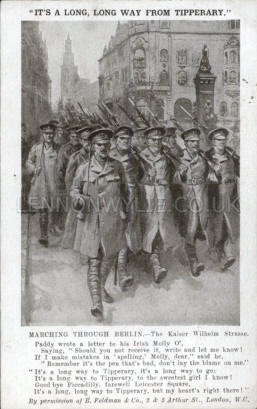 "It's a Long, Long Way From Tipperary."
Marching Through Berlin - The Kaiser Wilhelm Strasse
Paddy wrote a letter to his Irish Molly O'.
Saying, "Should you not receive it, write and let me know!
If I make mistakes in 'spelling,' Molly dear," said he,
"Remember it's the pen that's bad, don't lay the blame on me."
"It's a lone way to Tipperary, it's a long way to go;
It's a long way to Tipperary, to the sweetest girl I know!
Good bye Piccadilly, farewell Leicester Square,
It's a long, long way to Tipperary, but my heart's right there!"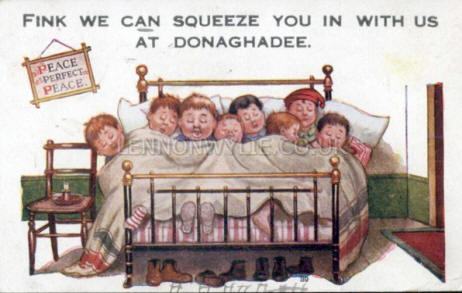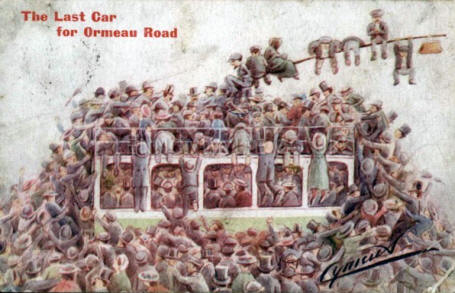 PC1 1925 from Jean at 3 High Street, Belfast to Miss E. McAloney, Ashley, Carryduff, Belfast
PC2 25th February 1907 from J.? in Belfast to Miss L. McIlveen, Carryduff, Belfast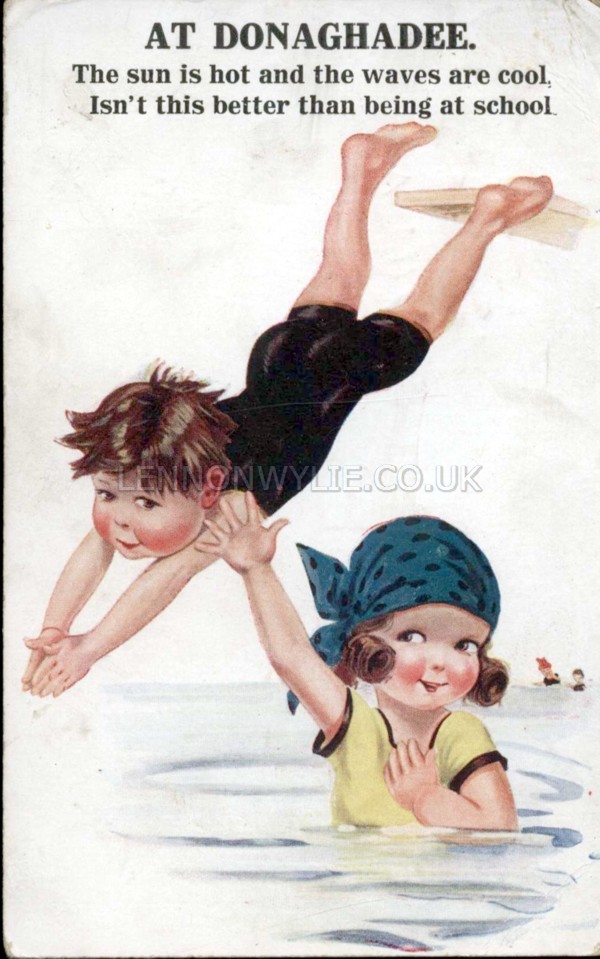 from Bessie in Donaghadee to Miss Edna McAloney, Ashley, Carryduff, Belfast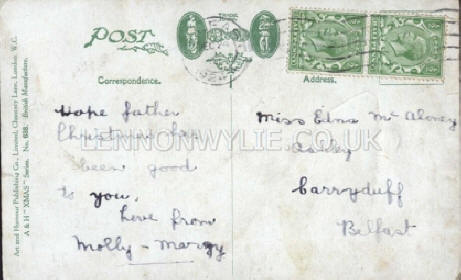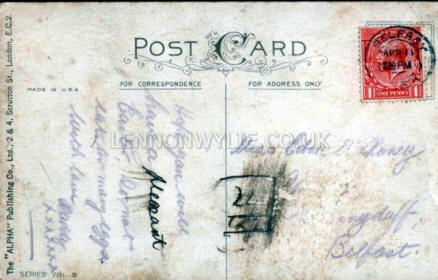 PC1 24th December 1924 from Molly - Margy in Belfast to Miss Edna McAloney, Ashley, Carryduff, Belfast
PC2 11th April 1925? from Daddy to Miss Edna McAloney, Ashley, Carryduff, Belfast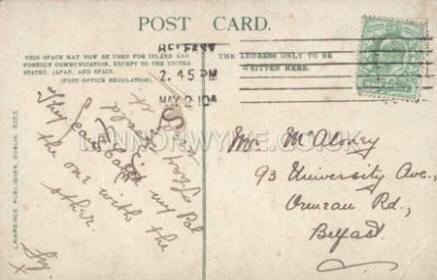 PC1 from Mary in Edmon? to Mr. John Carser, Cherryvale Lodge, Ravenhill Road, Belfast (mention of 'still fighting for home rule' and 'Willie will soon be home')
PC2 2nd May 1910? from Liz in Belfast to Mr. McAloney, 93 University Avenue, Ormeau Road, Belfast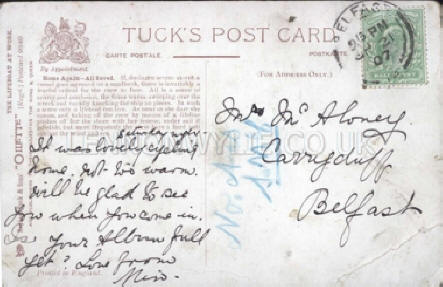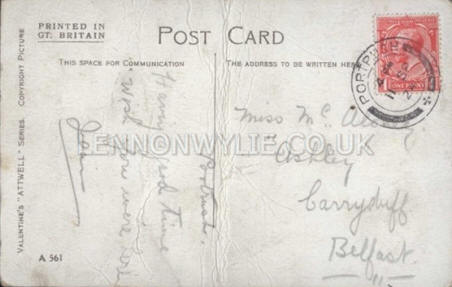 PC1 21st ? 1907 from Min? in Belfast to Mrs. McAloney, Carryduff, Belfast
PC2 11th September 1924? from Jean in Portrush to Miss McAloney, Ashley, Carryduff, Belfast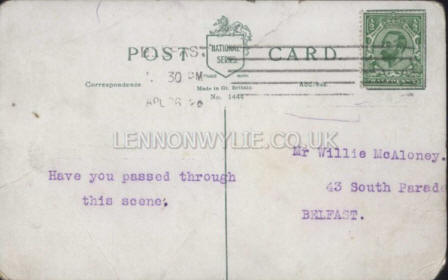 April 26? to Mr. Willie McAloney, 43 South Parade, Belfast