WW1 Database
extra photos page 1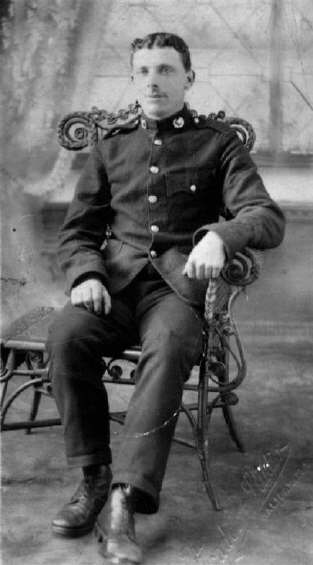 James Howie - Royal Marine Light Infantry (Harper Crawford Howie's Uncle)
email Great Nephew - keiththeduke@hotmail.com
~~~~~~~~~~~~~~~~~~~~~~~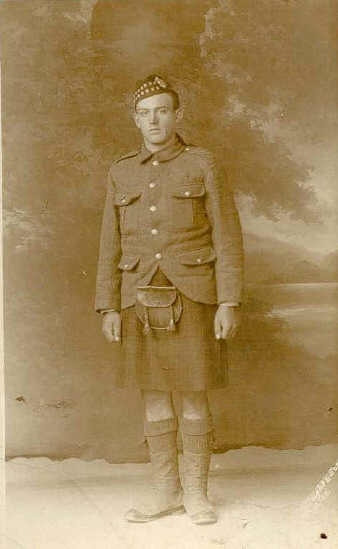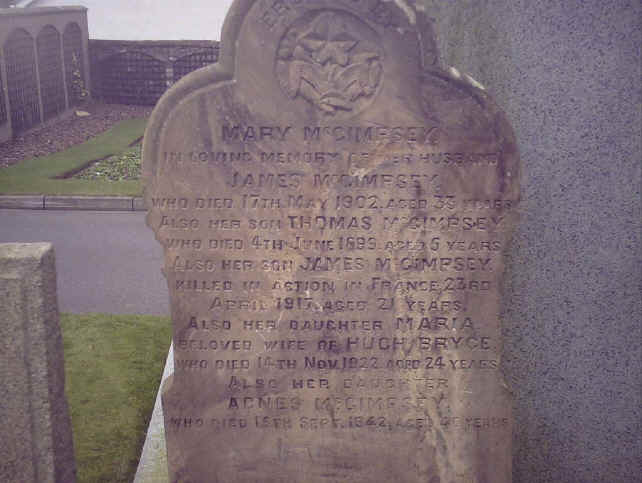 James McGimpsey McGimpsey Headstone at Movilla
email Grand-daughter Kathleen - khagi@rogers.com
~~~~~~~~~~~~~~~~~~~~~~~~~
included by :-

Great Nephew - Richard Telford-Bailie


Egyptian Exped. Force
Friday Sept 28th
379 Siege Battery R.G.A.

Dear Mrs. Bailey,

It is my painful duty to have to inform you that your husband Sergeant Robert Bailey of this battery died of wounds received in action on the afternoon of the 25th.
All ranks from the Major downwards desire me to express their deepest sympathies with you and also the children in your sad and terrible bereavement.
I can assure you that he is a great loss to the battery as he was brave and courageous at all times and set a brilliant example to the men under him. He was loved by all especially as he treated everyone with kindness and respect which was a big feature in his character.

He was wounded badly on the afternoon of the 25th along with his Section commander and four other gunners, everything possible was done for him and he was hurried off to the field dressing station straight away but nothing further could be done. He passed away at about a quarter to seven the same evening and owing to injections his death was quite peaceful. He regained consciousness before he died and his last words were of you and the children. He was buried the following day in a little cemetery near by.

Again expressing out deepest sympathies.

I remain,
Yours very sincerely,

J. Pickwell. 2nd Lt.

For King and Country

ARMSTRONG - Killed in action on 2nd October, 1917, Lance-Corpl. Thomas Armstrong, Royal Fusiliers, second and dearly-loved son of Jennie and Thomas Armstrong. Deeply regretted by his Mother, Father, Brother and Sister. Charles Armstrong, 96 Mountcollyer Avenue and by his Uncle and Aunt, R. and I. Cunningham, Wingrove Gardens, Bloomfield

BAILEY - Died of wounds received in action on September 25, 1917, 5376, Sergt. R. Bailey, Siege Battery, R.G.A., the dearly-loved husband of Annie Bailey, 13 St. Kilda Street
In the midst of life we are in death.
O! God of Love, O! King of Peace,
Make wars throughout this world to cease;
O! bind us in the heavenly chain,
Give peace, O! God, give peace again.
Deeply regretted by his Wife and little Children. Also his Brothers and Brothers-in-law (the latter two on active service).

FRAME - Killed in action on the 3rd September, 1917, Bombardier William Frame, Royal Field Artillery
In health and strength he left his home
Not thinking death was near;
It pleased the Lord to bid him come
In His presence to appear.
Some day I hope to meet him,
Some day I know not when,
To clasp his hand in the better land,
Never to part again.
Inserted by his loving Father, James Frame, 100 Agnes Street, Belfast

WRIGHT - Killed in action on October, 1, 1917, Gunner Samuel L. Wright (100664), Royal Field Artillery, second son of the late Samuel L. and Mary Wright.
So through the truth but dimly understood,
To wiser hands than ours we trust the rest;
We know that he has passed his King Commanding,
Who loved him most and chose for him the best.
Deeply regretted by his loving Sisters and Brother, Sarah, Annie, and Georgina and William Wright, 10 Glencollyer Street
~~~~~~~~~~~~~~~~~~~~~~~~~~~~
Charles Gray WW1 WW2 and RUC 'A' Specials
Source - Son Norman Gray ~ email - Teatotal85@aol.com
~~~~~~~~~~~~~~~~~~~~~~~~~~~~~~~~~~~~~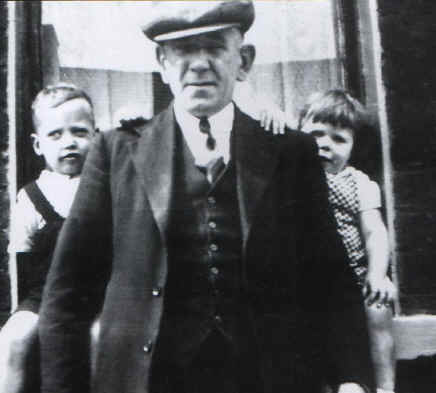 John (Jack) Charters
Source - Bob Cook ~ email - bob582@yahoo.com
~~~~~~~~~~~~~~~~~~~~~~~~~~~~
Henry Douglas Wilkin

Captain Henry Douglas Wilkin , RN June 1912

Thank you to the wonderful gents in 'The Great War' Forum for all their help in identifying the above guy

UPDATE

I have had an email from Henry's grand daughter:-


I was brought up on stories of my grandfather's heroism – in 1900 he saved the crew of a British ship floundering in the South China Sea after a typhoon and on another occasion dived into shark infested waters to save two of his crew who had fallen overboard for which he received the DSO. He ended his Naval career as an Admiral but sadly as he died in 1932 – eighteen years before I was born - I never met him. He was stationed in Belfast during the first world war and lived at Graymount House in Greencastle (now a school I believe). It was there that his daughter Maureen, my mother, was born in 1915. I am pleased that you found his photograph and now you know a little more about him.

Very best wishes Anne Grinyer

MARRIAGES
Captain H. D. Wilkin, R.N., and Miss Elfrida Iveson
The marriage took place yesterday, at Brompton Parish Church, of Captain H. D. Wilkin, D.S.O., R.N., only son of the late Major H. J. Wilkin, 11th and 7th Hussars, and Mrs. Wilkin, and Miss Elfrida Iveson, younger daughter of the late Mr. Egbert Iveson, of Charters, Ascot. The bride wore a gown of mauve cameleon taffetas trimmed with embroidery and point d'Alencon. She was given away by her uncle, Mr. Alan Bower. Mr. Ernest Brudenell-Bruce was best man. There was a reception at the Sloane-gate Hotel.



VICE-ADMIRAL H. D. WILKIN
Vice-Admiral Henry Douglas Wilkin, C.B.E., D.S.O., retired, died at Malaga on January 8, after a brief illness, at the age of 67. Vice-Admiral Wilkin has an eventful career. The son of Major H. J. Wilkin, 11th and 7th Hussars, he was born at Umbala, India, on March 27th, 1862. He was a midshipman of the Superb at the bombardment of Alexandria in July, 1882, and was landed with the Naval Brigade during the occupation of Alexandria and Ramleh, receiving the Egyptian medal with Alexandria clasp, and the Khedive's bronze star. He became a sub-lieutenant in May, 1883, and two years later won the silver medal of the R.N. Lifeboat Institution and the bronze medal of the Royal Humane Society for diving overboard from H.M.S. Rapid at Cape Coast Castle and supporting two men until a boat arrived. He was promoted to lieutenant in June, 1886, and in 1888-91 served in H.M.S. Gannet in the Mediterranean. During the winter of 1891-2 he was lieutenant and commander of the gunboat Widgeon, Cape Station, during the Gambia River expedition to Vintang Creek. In the following May he was executive officer of the sloop Racer, and took part in the second Gambia River expedition. He was landed in command of a Naval Brigade from the Racer, Sparrow, and Alecto, in conjunction with a battalion of the West India Regiment, under Colonel Ellis, and took part in the operations resulting in the capture of Fort Toniataba.
He was awarded the D.S.O. in January, 1893, in recognition of his African services, but not until December, 1900, was he promoted to commander. By that time he had taken part in the South African War as lieutenant and commander of the Sparrow, gunboat, which he joined in July, 1896. He had also served in command of the destroyer Olter (Otter) at Hong-Kong, when in November, 1900, she went to the rescue of the river gunboat Sandpiper during a typhoon. He was able to take off the officers and crew before the vessel sank. In May, 1901, Wilkin became commander of the battleship Benbow, at Greenock; and in January, 1904, he commissioned the sloop Clip at Sheerness for the Australian Station. In her he conveyed the High Commissioner of the Western Pacific to the Tongan Islands to settle certain affairs, and was thanked by the Admiralty and Colonial Office for the services he rendered there. Later the Clio was moved to the China Station, and in December, 1905, Wilkin was in command of the naval forces landed at Shanghai for the suppression of riots, remaining ashore for 17 days. He was promoted to captain in June, 1907, and in this grade he commanded the cruisers Hawke and Antrim before he retired on August, 9, 1913.
At the mobilization for War in August, 1914, Captain Wilkin was appointed to H.M.S. Ganges as Assistant to the Senior Naval Officer, Harwich. Six months later he was appointed Senior Naval Officer at Belfast, and served there until the naval base was demobilized in 1919. In September, 1919, he was gazetted C.B.E. in recognition of services during the War. Promotion to rear-admiral on the retired list was granted him in October, 1918, and to vice-admiral in July, 1924. He married in 1913, Elfrida, youngest daughter of Mr. Egbert Iveson, of Ascot, and had one son and two daughters. In 1920 he was appointed a J.P. for the West Riding of Yorkshire. He was keen on outdoor life, and fond of shooting and hunting.
~~~~~~~~~~~~~~~~~~~~~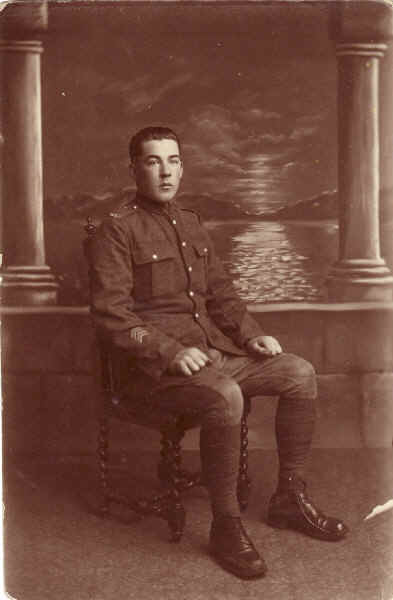 ~~~~~~~~~~~~~~~~~~~~~~~~~~~~~~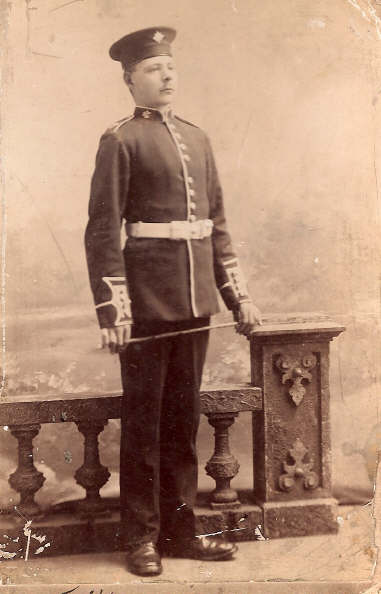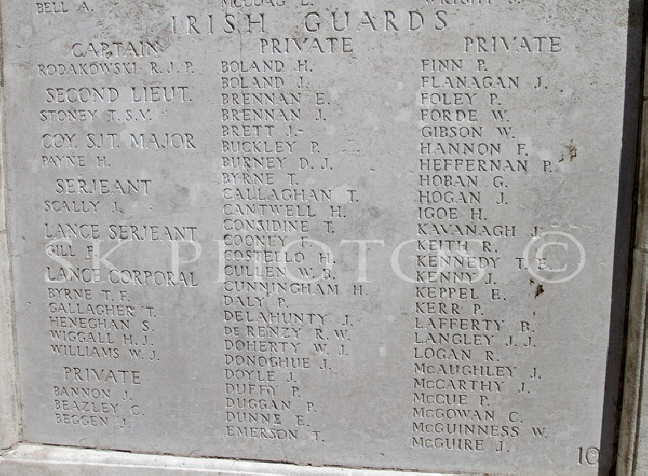 ~~~~~~~~~~~~~~~~~~~~~~~~~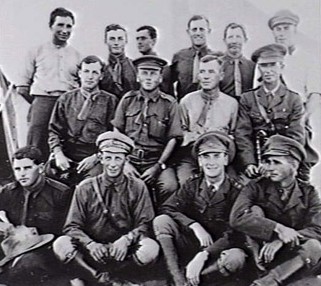 ~~~~~~~~~~~~~~~~~~~~~~~~~
~~~~~~~~~~~~~~~~~~~~~~~~~

~~~~~~~~~~~~~~~~~~~~~~~~~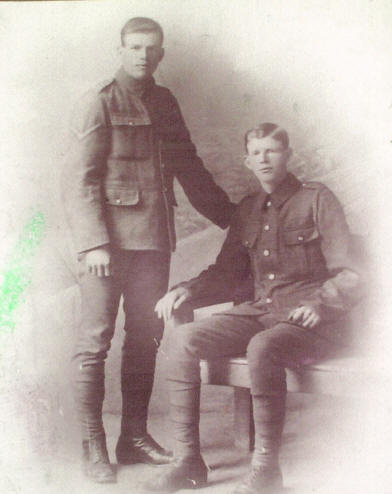 ~~~~~~~~~~~~~~~~~~~~~~~~~~~~~~~~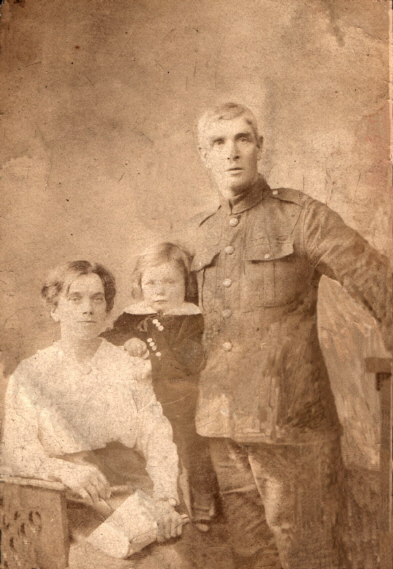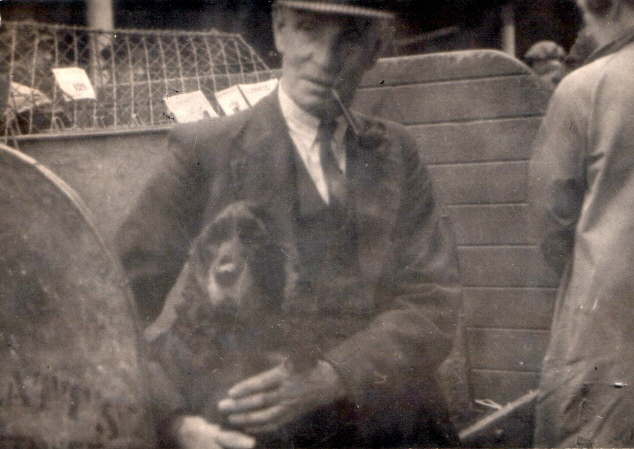 David Elliott
~~~~~~~~~~~~~~~~~~~~~~~~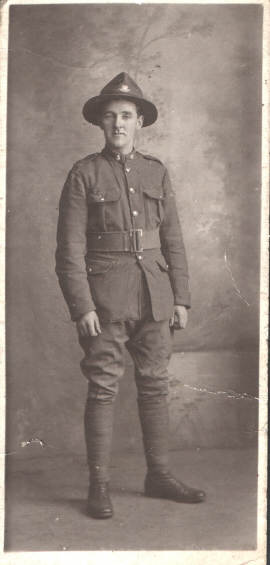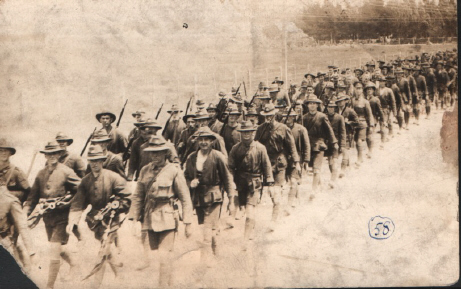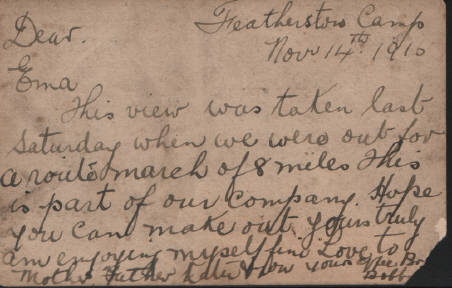 ~~~~~~~~~~~~~~~~~~~~~~~~~~~

CLICK to enlarge
~~~~~~~~~~~~~~~~~~~~~~~~~~~~~~~~~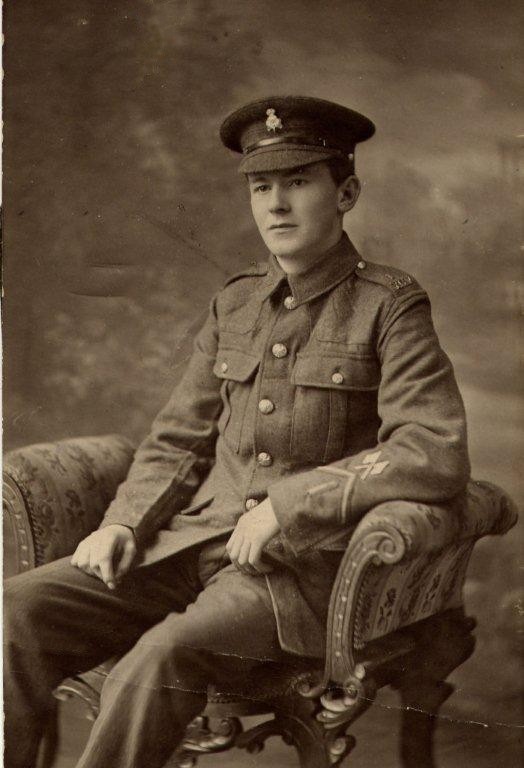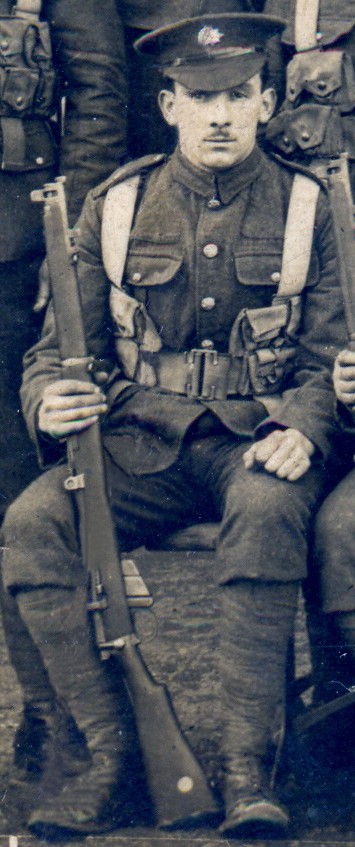 ~~~~~~~~~~~~~~~~~~~~~~~~~~~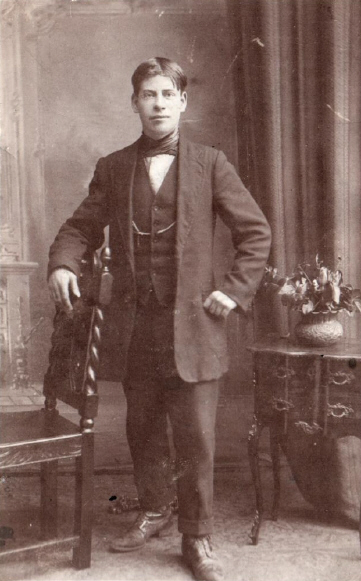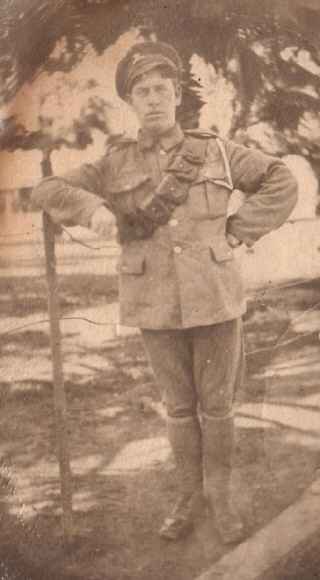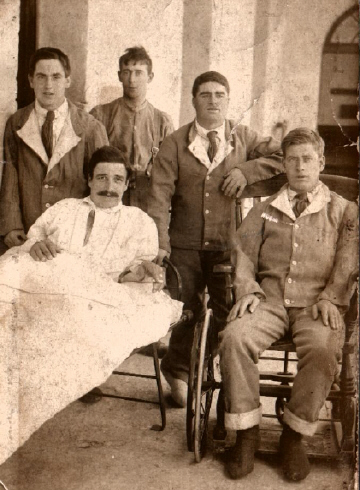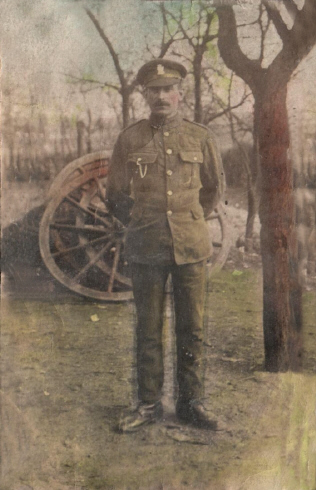 Patrick O'Halloran (top photos and seated) and John Higgins (brother-in-law)
~~~~~~~~~~~~~~~~~~~~~~~~~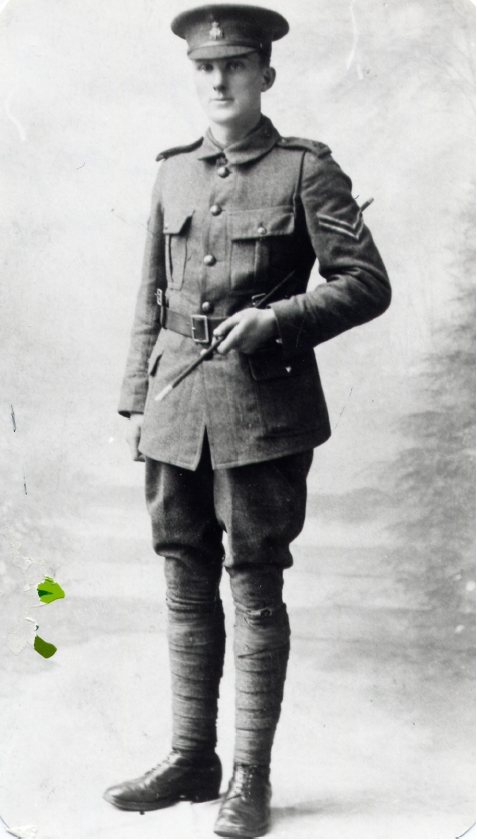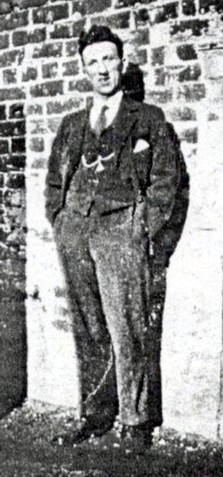 Andrew Yeates Hugh McKee Yeates
~~~~~~~~~~~~~~~~~~~~~~~~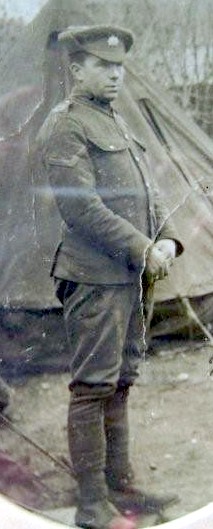 ~~~~~~~~~~~~~~~~~~~~~~~~~~~~~~~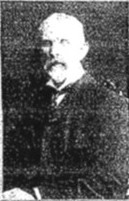 Rachel Love Robert James
died 13th June 1920








Samuel d:1916 John d:1916 George d:1916 David Joseph Thomas Walter William Robert James jnr.
d:1919
ROBERT JAMES' LETTER HOME
Robert James Love in the WW1 database
13th January 1900- Letter from Downpatrick man Corporal R.J. Love of the 1st Argyle and Sutherland Highlanders to his parents.
"Since I wrote on 30th November we have not moved beyond three miles. On Sunday last, the Highland Brigade moved towards the Boer's position and halted about a mile off. Our artillery opened fire and kept at it until dark. After twelve o'clock we advanced across the veldt in mass of battalions and nobody except the Generals knew the idea. We marched up in the blackness to within fifty yards of the enemy's trenches, without knowing it. Then all at once from the outer trenches and from the hill entrenchments and sides there came a storm of shot and shell through our ranks. It was terrible in the darkness.
The Brigade was disorganised , the regiments being driven back on the top of one another. We reformed and advanced again only to be repulsed. The Boers, who were in great strength, had their naturally strong position honeycombed with trenches. In front of these was barbed wire. It was cruel, for as we rushed up we could not get away. The Boers know the exact distance of it and mowed us down. It was awful.
The Brigade lost its commander, General Wauchope, once colonel of the Black Watch and about 600 killed, wounded or missing. Our colonel, a major and a lieutenant were killed with 24 rank and file and over 100 seriously wounded. On Tuesday there were something like 70 buried in two hours. It was madness to march in mass as we did and everybody out here says so. We hope to avenge our dead comrades. "

Reprinted 5th Jan 2000 Down Recorder
~~~~~~~~~~~~~~~~~~~~~~~~~~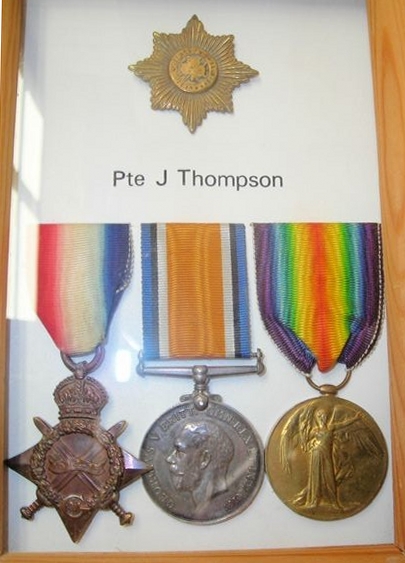 These medals are on display at the Somme Heritage Centre, they belong to Joseph Thompson
~~~~~~~~~~~~~~~~~~~~~~~~~~~~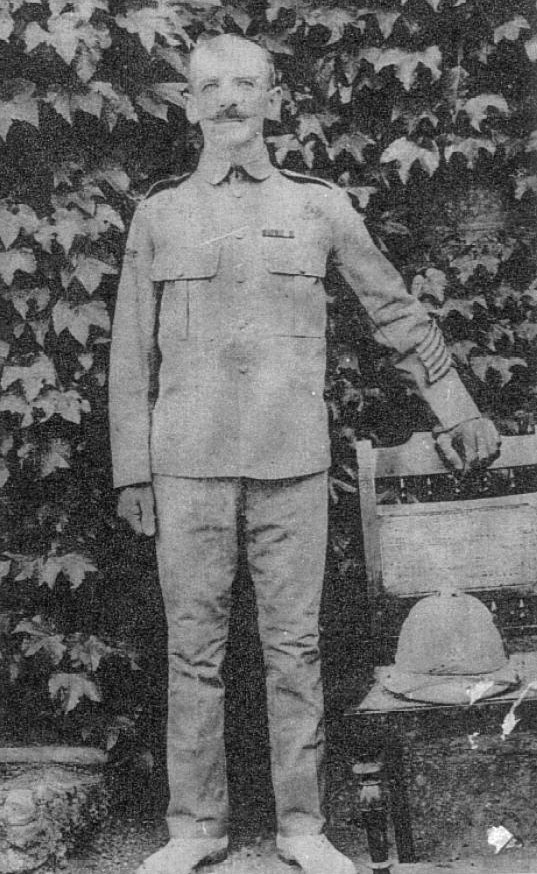 JOHN LAWLOR
~~~~~~~~~~~~~~~~~~~~~~~~~~~~~~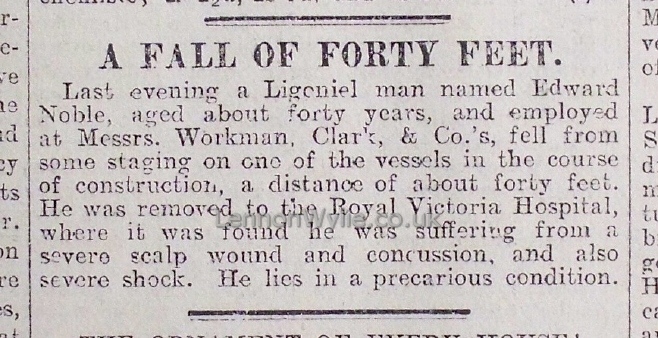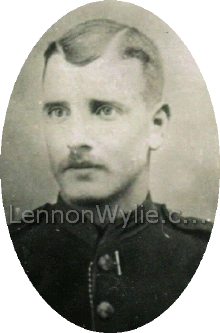 EDWARD NOBLE
THOMAS McIVOR (back row, left)
~~~~~~~~~~~~~~~~~~~~~~~~~~~~~~~~~~~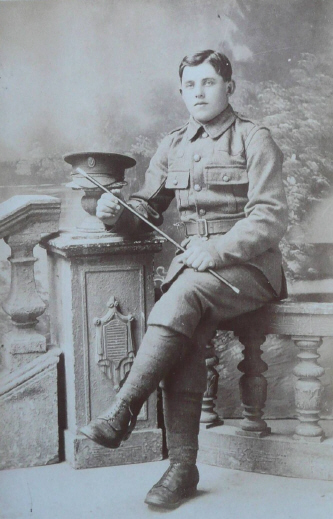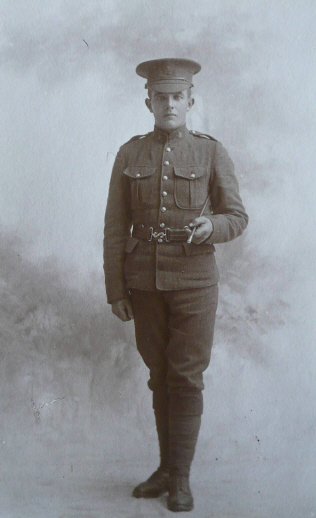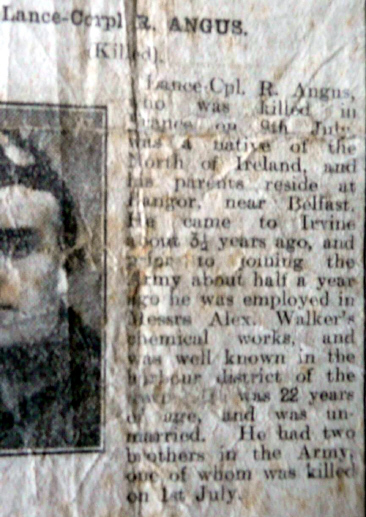 ANGUS BROTHERS
JOHN BLAIR ANGUS KIA 1916 - JAMES ANGUS KIA 1916 - ROBERT ANGUS KIA 1916
Lance-Corporal R. Angus (Killed)
Lance Cpl. R. Angus, who was killed in France on 9th July was a native of the North of Ireland, and his parents reside at Bangor, near Belfast. He came to Irvine about 3½ years ago, and prior to joining the Army about half a year ago he was employed in Messrs. Alex. Walker's chemical works and was well known in the harbour district of the ?. He was 22 years of age, and was unmarried. He had two brothers in the Army, one of whom was killed on 1st July. (all three died in 1916)
~~~~~~~~~~~~~~~~~~~~~~~~~~~~~~~~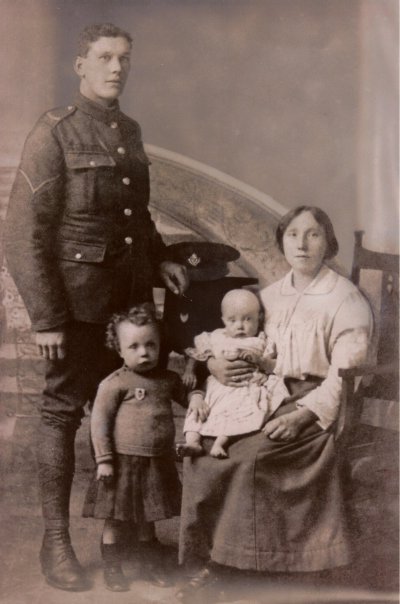 BRENNAN
Robert and Mary Brennan with children Charlie and Catherine (Kitty) taken in Dublin 1914/1915
~~~~~~~~~~~~~~~~~~~~~~~~~~~~~
Rifleman John McConnell
~~~~~~~~~~~~~~~~~~~~~~~~~~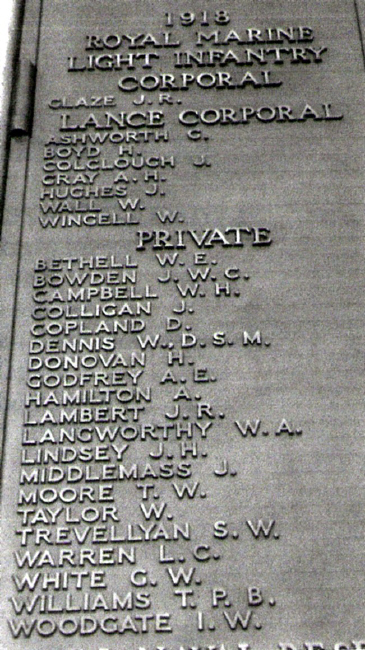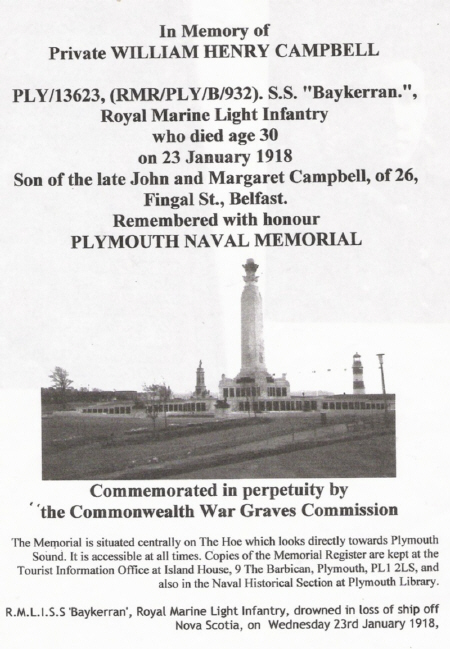 William Henry Campbell
~~~~~~~~~~~~~~~~~~~~~~~~~~~~~~~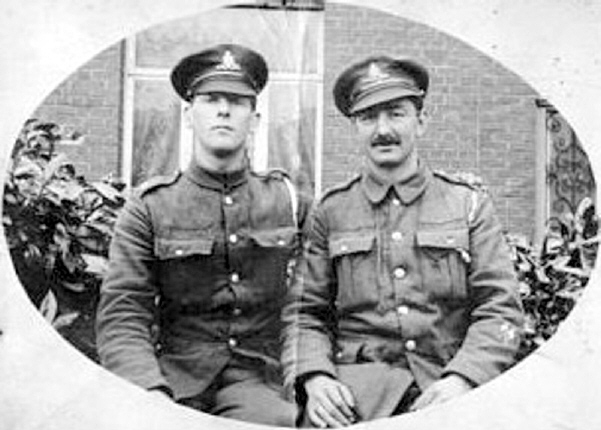 Malachy Goode (left) and Le Binde?
~~~~~~~~~~~~~~~~~~~~~~~~~~~~~~~~~~~
~~~~~~~~~~~~~~~~~~~~~~~
Ernest Thomas Bruce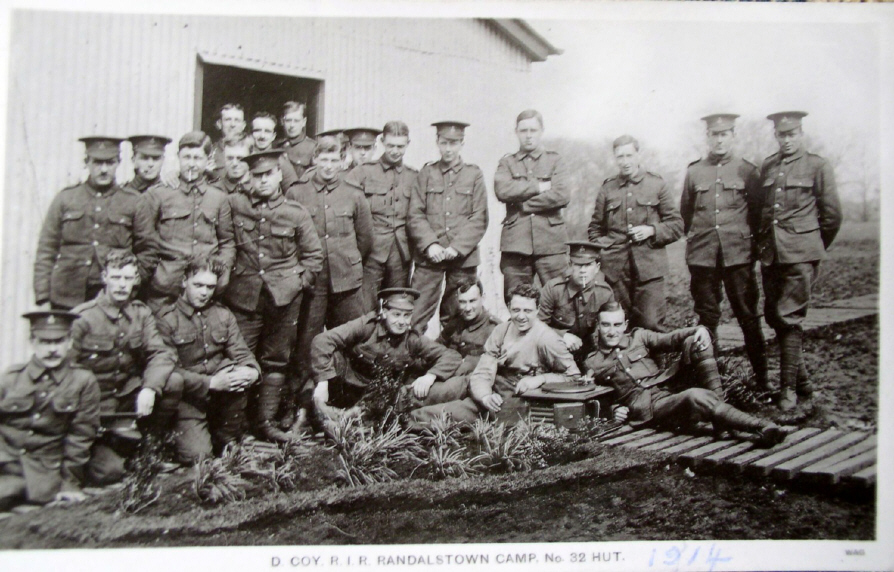 D Coy R.I.R. Randalstown Camp No. 32 Hut 1914 (Ernest with arms folded)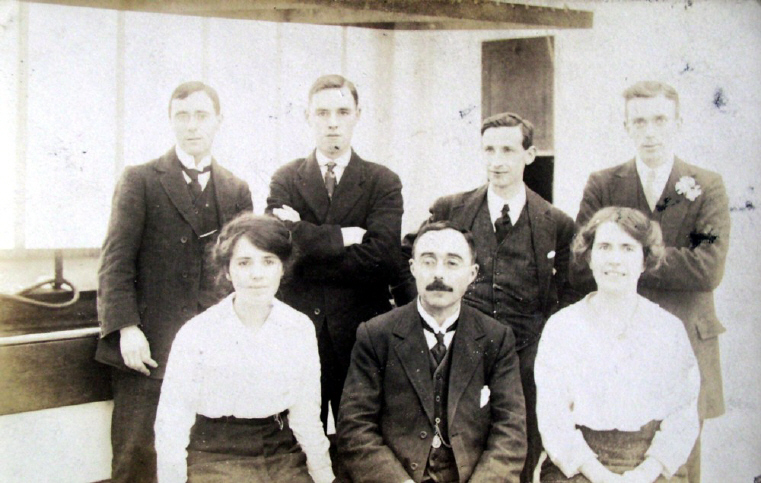 Ernest in the Drawing Office of Harland & Wolff (back row second from left)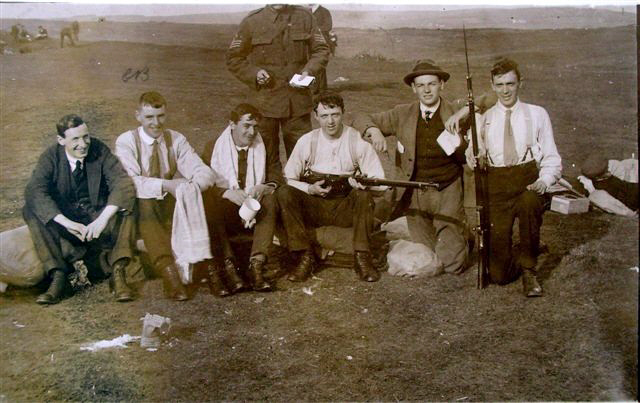 Ernest with towel - it looks like the same man beside Ernest in all 3 above photos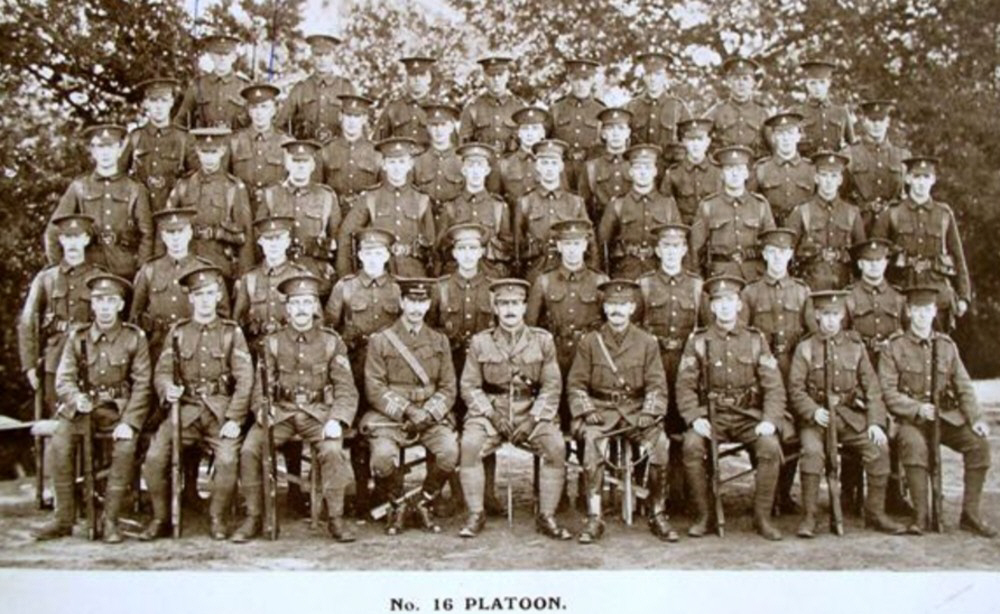 No. 16 Platoon (Ernest 4th row up on the end)
this is a postcard on the back it says:- We arrived in Bundoran at 4 o'c, the journey was sickening, it took us 5½ hours in the train. The weather is lovely but very cold. We are in a room together, I think there is 11 as they are not all in yet. Please send me a lot of papers, G. McCartney will give you a lot he thinks I will want. We are in rotten form after the leave, but we are better after a good feed.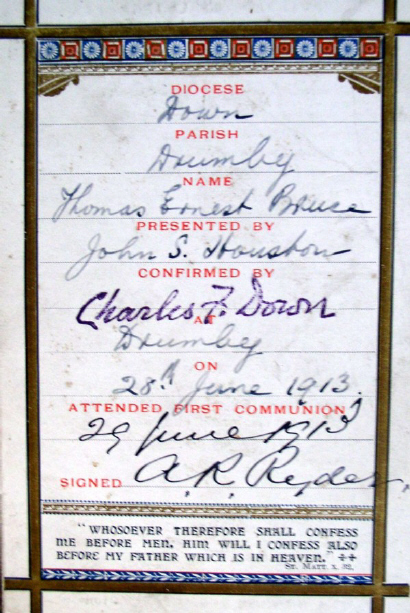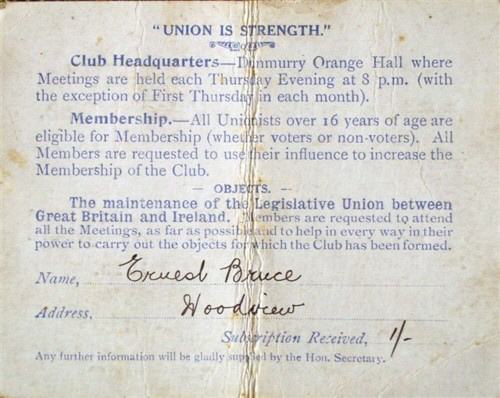 Ernest's Confirmation Card 29th June 1913 and his Unionist membership Card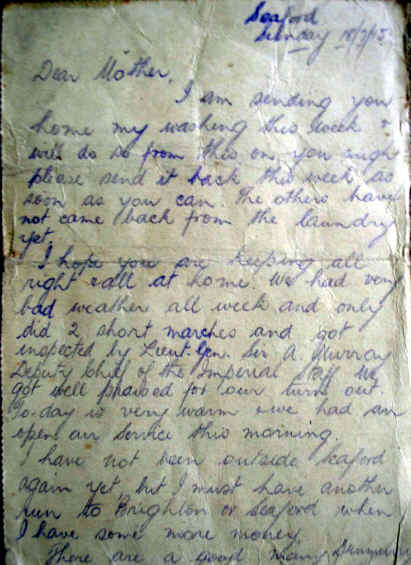 a letter home from Ernest to his mother:-
Seaford, Sunday 18/7/15
Dear Mother, I am sending you home my washing this week & will do so from this on you might please send it back this week as soon as you can. The others have not come back from the laundry yet. I hope you are keeping all right & all at home. We had very bad weather all week and only did 2 short marches and got inspected by Lieut.-Gen. Sir A. Murray, Deputy Chief of the Imperial Staff. We got well praised for our turn out. To-day is very warm & we had an open air Service this morning. I have not been outside Seaford again yet but I must have another run to Brighton or Seaford when I have some more money. There are a good many Dunmurry chaps about the town & I saw H. Lecky the other night. There was an aeroplane and an airship flew over the camp this week & an aeroplane flew over the camp to-day. I am just after a bathe this evening along the front. It is great health. You might please send me a box of tooth powder as mine is done. My Aunt Louie sent me a letter, but she just said if I wanted anything or needed anything to let her know. It was in the papers there was a demonstration here on the 12th but I did not see any of it. I got the paper father sent. There is nothing more at present. Hoping father & all at home are well. Your loving son Ernie xxx Monday night P.S. Lord Kitchener is coming here to inspect us to-morrow (Tuesday)
THOMAS ERNEST (Ernie) BRUCE
~~~~~~~~~~~~~~~~~~~~~~~~~~
THOMAS MOORE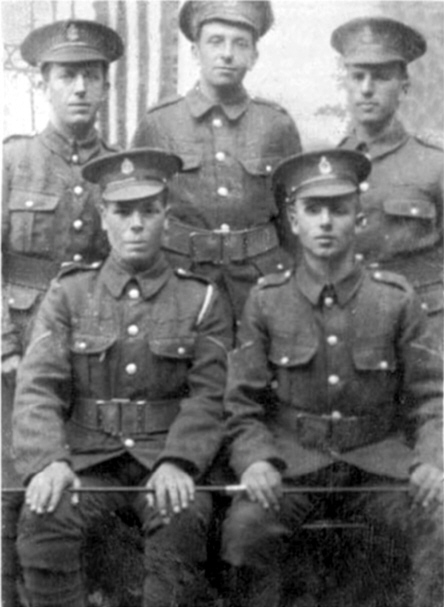 THOMAS MOORE (back right)
~~~~~~~~~~~~~~~~~~~~~~~~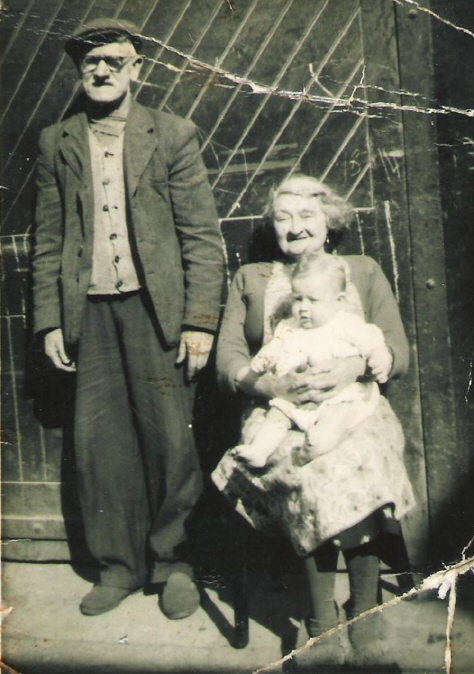 ~~~~~~~~~~~~~~~~~~~~~~~~~~~~~~~~~~
John Boden on right GLOUCESTERSHIRE, ENGLAND, during training
~~~~~~~~~~~~~~~~~~~~~~~~~~~~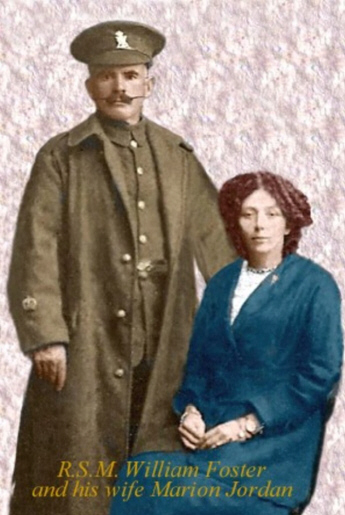 ~~~~~~~~~~~~~~~~~~~~~~~~~~~~~~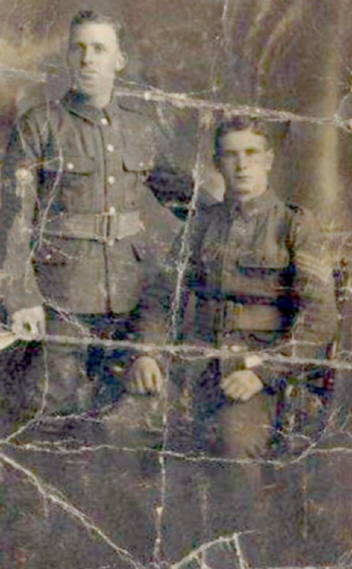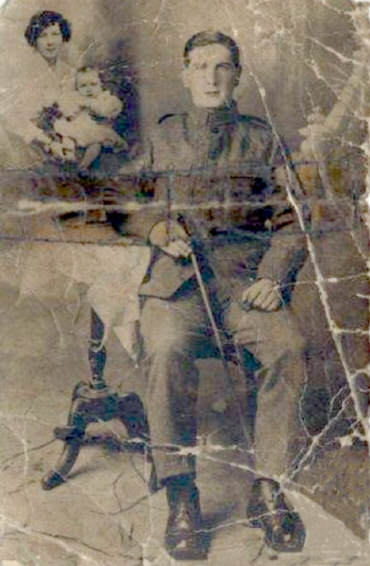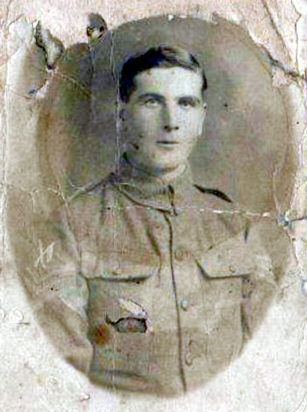 Herbert Magill (sitting) John Hewitt? (standing) Herbert & Adelaide Magill Herbert Magill
~~~~~~~~~~~~~~~~~~~~~~~~~~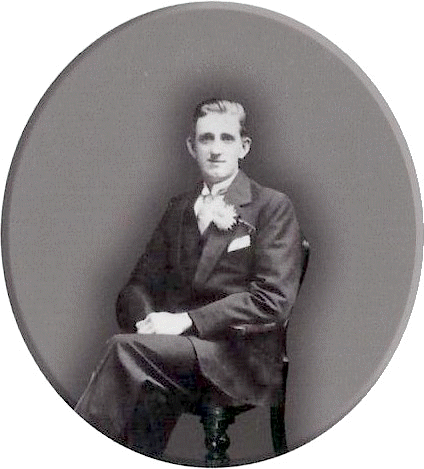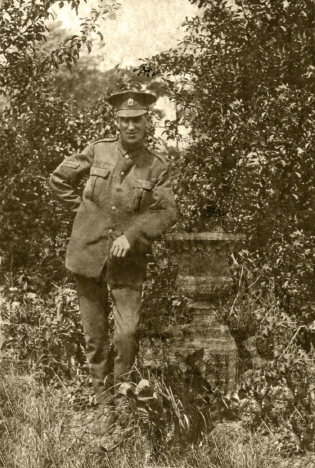 Francis Flood James Flood
When Francis was discharged after the war between January and march 1919, he would have married his wife Mary in the early 1920s and they had eight children Moira, Josie, Valentine, Francis, Kathleen, Paschal, Joan and Gabrielle. Francis became a tram driver on the hill of Howth for a good number of years, he was also very handy with his hands building and doing plumbing for family and friends
~~~~~~~~~~~~~~~~~~~~~~~~~~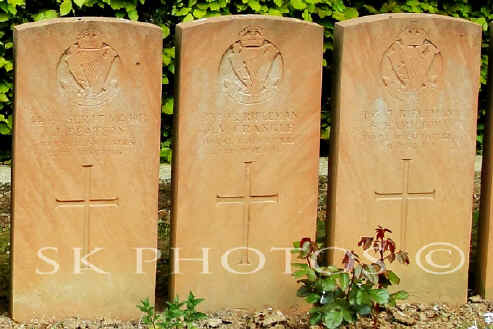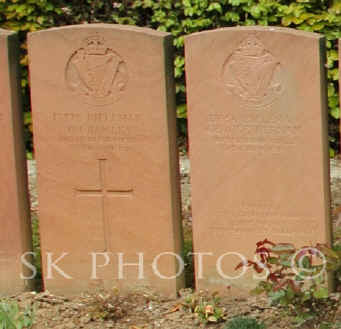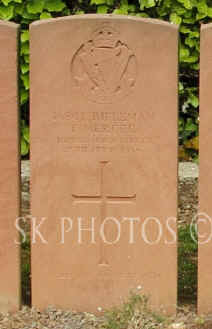 1469 Serjt. Major J. Beatson, R.I.R. 28th June 1916
17492 Rifleman A. V. Crangle, R.I.R. 28th June 1916
16567 Rifleman S. Hamilton, R.I.R. 28th June 1916
17379 Rifleman B. Crawley, R.I.R. 28th June 1916
17656 Rifleman George Heenan, R.I.R. 28th June 1916
16841 Rifleman T. Mercer, R.I.R. 28th June 1918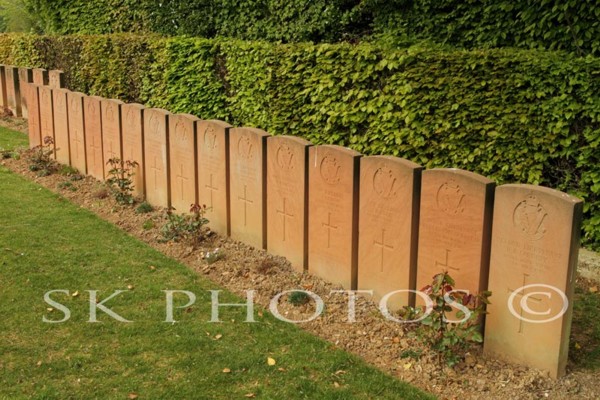 thank you to Stephen Kerr who visited Martinsart Cemetery and took these photos
~~~~~~~~~~~~~~~~~~~~~~~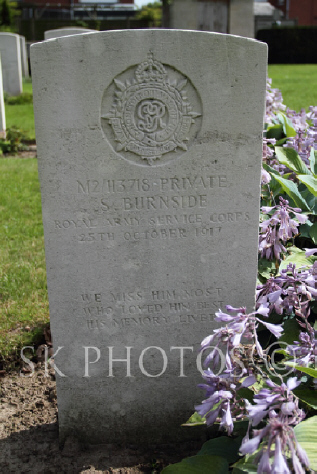 Burnside, Samuel Richardson Gallaher, David
thank you again to Stephen Kerr
~~~~~~~~~~~~~~~~~~~~~~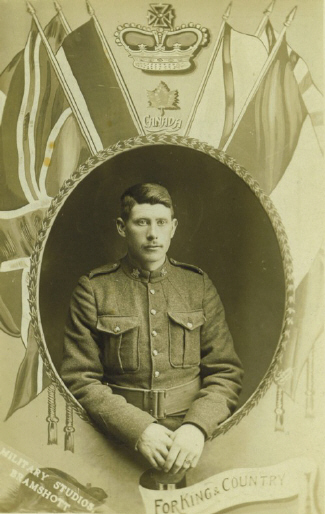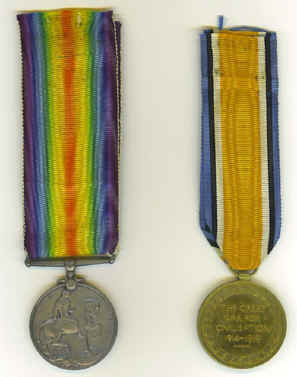 ~~~~~~~~~~~~~~~~~~~~~~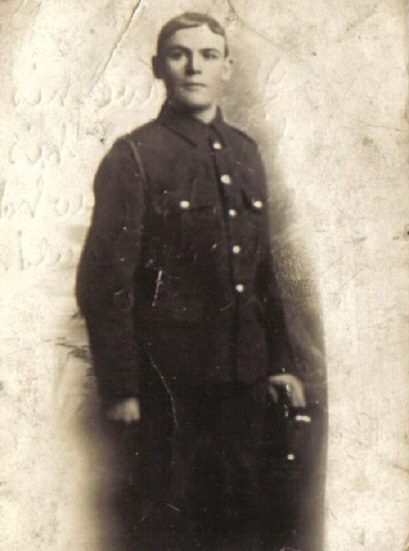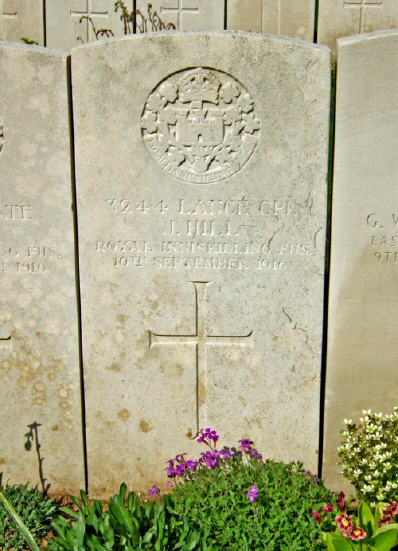 ~~~~~~~~~~~~~~~~~~~~~~~~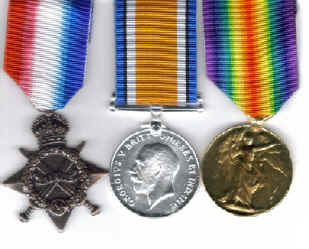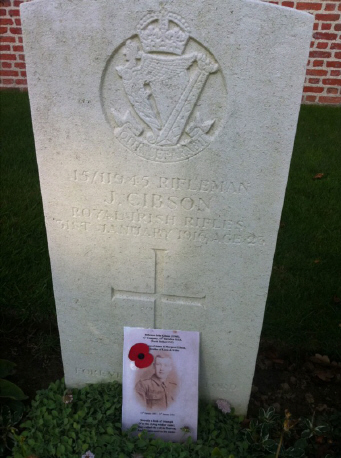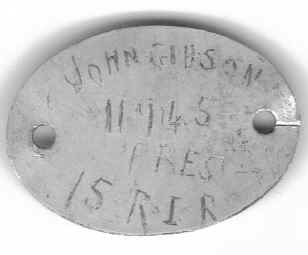 THE ULSTER DIVISION
N. BELFAST VOLUNTEER KILLED

Official intimation was received on Sunday that Rifleman John Gibson, 15th Battalion Royal Irish Rifles (North Belfast Volunteers), was killed on January 31st in France. Deceased was 23 years of age and a member of the North Belfast Regiment, U.V.F. He was one of the first to enlist in the Ulster Division, and was formerly employed at Jennymount Spinning Company. His widowed mother resides at 17 Lilliput Street, Belfast, and she has received some particulars of her son's death in a letter from Rev. J. Quinn, chaplain, who in the course of his letter writes:-
Your son was on duty in the trenches yesterday when he was struck about the head by a splinter from a bursting shell, and I greatly regret to say, killed. I am very sorry for you and all dear to him. Please accept my sincere sympathy. May the Most High comfort you in your sad affliction and make you strong to bear your grief. Your son's life has been short, but he has done something with it. He has helped the country by the service he has rendered in the overthrow of wrong doing by a nation and the establishment of a securer freedom for our country and Empire. We buried your son to-day in a cemetery for British soldiers, near to the trenches and close to some of his former comrades, and a number of men from his battalion were present. The position of the grave will be carefully recorded and a wooden cross will mark it.
~~~~~~~~~~~~~~~~~~~~~~
Lawrence (left standing) - great grandparents seated at front (William and Johanna Molloy)
the others are brothers, John, Timothy, Martin and William are a few of the names remembered
~~~~~~~~~~~~~~~~~~~~~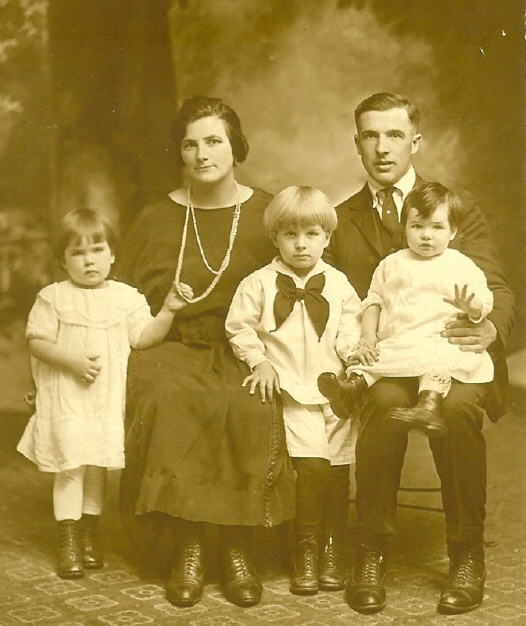 Charles Clarke and family
~~~~~~~~~~~~~~~~~~~~~~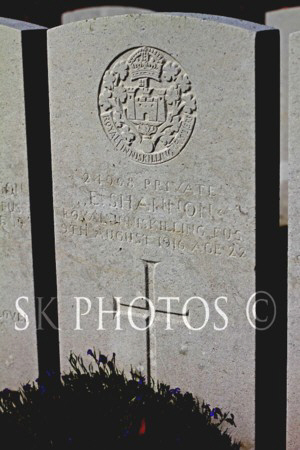 Edward Shannon's headstone, from Stephen Kerr
~~~~~~~~~~~~~~~~~~~~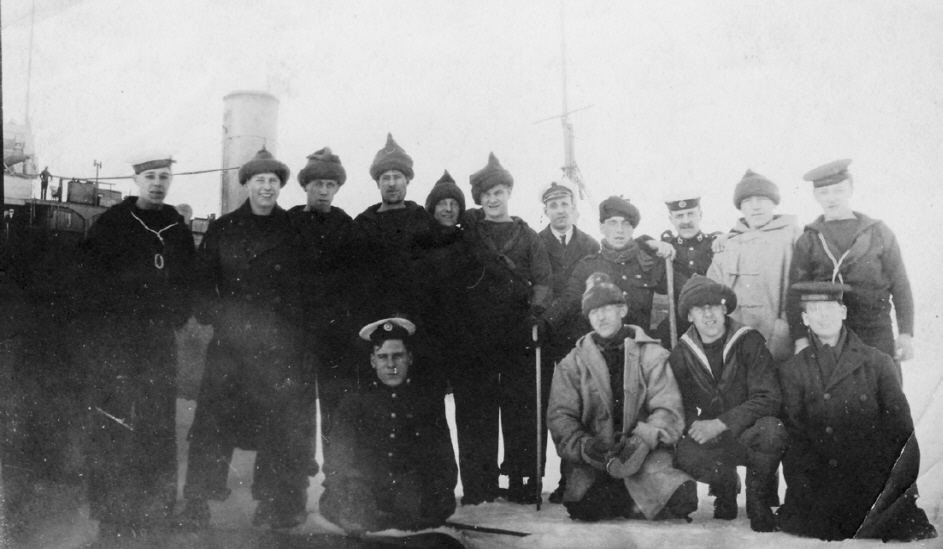 Leo McGrillen back row 4th from right
Some of the boys of HMS Cyclops stuck in ice (White Sea) 13th May 1919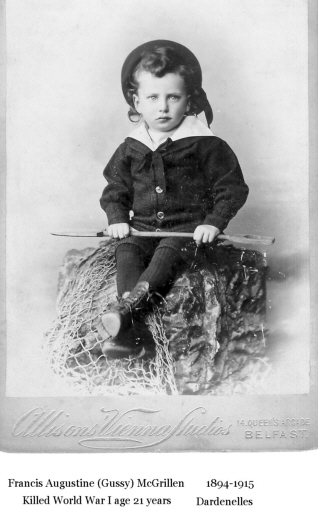 Francis Augustine (Gussy) McGrillen
~~~~~~~~~~~~~~~~~~~~~~