SMYTH
email me and I will forward your email to Joan
streets (at) marylennon.co.uk
I am searching for my Father's family, his name was:
JOHN SMYTH d.o.b. August 27th 1906 BELFAST d.o.d. March 15th 1955 TORONTO
Mother: ELIZABETH (LIZZIE) SMYTH/MCCALLUM/EVANS d.o.b. January 12th 1881 BELFAST d.o.d. November 18th 1960 NEWTOWNARDS
Father: GEORGE SMYTH d.o.b. ? d.o.d. December 30th 1914 FLANDERS Married: May 18th 1901 Trinity Church of Ireland BELFAST Lived on: George St., Brougham St., Greenwell St., etc.
ELIZABETH then married WILLIAM EVANS. Trinity Church of Ireland BELFAST September 8th 1915 ELIZABETH and WILLIAM had two daughters, ELIZABETH d.o.b. February 13th 1916 THERESA d.o.b. July 5th 1919 NEWTOWNARDS
Any further information, would be VERY MUCH appreciated! Many thanks Joan

(A possibility that Elizabeth or Theresa may still be living, but I do not know how to find out if they married, or what those names might be.)

ANDREWS/McKEOWN/McKENZIE
email me and I will forward your email
streets (at) marylennon.co.uk
McKeowns of Lisburn Blaris area, John McKeown was my Great Great Grandfather he was a Publican in Lisburn.
His daughter was Minnie McKeown b c1878, she married my Great Grandfather Jonas Andrews at Lisburn Cathedral
15/01/1901, one of the witnesses was her Sister Jeannie. Other than those details I can't unearth any more info.
Andrews Kerry or Keery and McKenzies of Hillsborough Lisburn Blaris area, my G/Grandfathers Jonas's father was
William, he married Elizabeth Jane Kerry/Keery b c1840, they were married on 2/11/186. Her father was John Kerry/Keery
b c1814 and he married Jane McKenzie b c1818, their wedding was in 1839. I have had considerable luck tracing the
Andrews line but not so with the Kerry/Keery or McKenzies, any help would be greatly appreciated.
DEAN/DEANE
email me and I will forward your email
streets (at) marylennon.co.uk
Searching for Deans of Bushmills/Portballintrae area.
Originally my Great Grandfather John Dean was from Portballintrae, his father was Charles Dean who was a Joiner by trade.
The family appear to have moved to Belfast near the turn of the 20th Century.
John married Rachel Robinson on the 13th of July 1904.
Over the years the Deans have lived in Penrith St, Northland St, Nansen St, Canmore St, Enfield St and Connaught St, all these places are in Belfast.
I think there may be a connection to an Ellen Dean who is listed as living in Portballintrae when she signed the Ulster Covenant in 1912.
I think she could be John's older sister who may have chosen to remain in Portballintrae when the family moved to Belfast.
I looked for Ellen on a Genealogy site and her parents were named as Charles Dean and Mary McILravy.
On the Covenant Site I found my GGGrandfather Charles Dean then living at 17 Penrith St, also with him in the house was MARY and Florence Dean.
Any help to find a connection would be greatly appreciated.
TOM PLEASE EMAIL ME, YOUR EMAIL IS BOUNCING AND I HAVE SOME NEWS FOR YOU :O)
COURTNEY/HUTCHINSON/NOBLE
Searching for information relating to "Bridget Hutchinson (nee Courtney)"
· Bridget Hutchinson (nee Courtney) is my Great Grandmother on my Father's side.
· Born: btn c1865 & c1875 – Belfast, Ireland
· Died: 4 January 1917 – 16 Legnavea St, Belfast, Ireland
· Buried: 11 January 1917 – Milltown Cemetery, Paupers Grounds
· Unconfirmed Marriage: Charles Hutchinson Senior (equally I have no information in regards to Charles Hutchinson Senior either)
· 1911 Census: Bridget was a Widow, her Occupation was Flax Carder & her age was 36 which puts her birth as c1875; yet at her death she was 52 which puts her birth as c1865 – if anyone knows how I can get around this inconsistency feel free to give me the heads up because I'm really lost with her, I would say she was definitely hiding something.
Children:
· William John Courtney (Illegitimate) B: 18 January 1894 in the Workhouse Belfast, Ireland & later took on the name of Hutchinson, William emigrated to Australia & died 28 April 1978, William married on 17 March 1924 in Australia to Elizabeth Teresa Noble (daughter of Elizabeth Noble (nee Donnelly) & Edward Noble) – William & Elizabeth had 2 girls : Imelda Beatrice & Mary Christine Hutchinson.
· Charles Joseph Hutchinson – my Grandfather - (whose father was Charles Hutchinson Senior) was born 17 May 1897 in the Workhouse Belfast, Ireland. He married Maryann Noble in 9 June 1917 (Maryann is the older sister of Elizabeth Teresa Noble who married William & had 2 other siblings: Ellen & Edward Samuel Noble).
Charles & Maryann Hutchinson - my Grandparents had 9 children:
o
Bridget (Bridie) b: 1919 - d:2004 – married - Felix McElroy (dec), they had 6 children
o
Brendan Ignatius b: 1921 - d:1985

– married - Joan Webb, they had 3 children
o
Teresa b: 1923

– married - Leonard Megahey (both Living), they had 5 children
o
Charles b: 1926 - d:1996 – married – Jean Robinson (dec) in Australia, they had 7 children
o
Maureen Kathleen Mary b: 1928 - d:1987 – married – William John Devine Gillman (dec), they had 2 children
o
Elizabeth (Betty)

b: 1930 - d:1996 – married – Thomas Shepherd (dec), they had 5 children
o
Edward (my father)
b: 1932 – married – Denise Leahy in Australia (both living), they had 5 children
o
William Gerard (Billy) b: 1933 - d: 1979 – never married & no children
o
Vincent Hutchinson b: 1935 - d: 1982 – married – Catherine Rafferty (living) & emigrated to Australia, they had 5 children
· 3rd child – there is only mention of this 3rd child via the 1911 Census & I have found no records relating to it, by 1911 it is mentioned as being born but not living.
OTHER NOTES:
The story from the family goes that; Bridget Courtney & Charles Hutchinson never married; something to do with the Religious beliefs on Charles side although this is not confirmed. At the time of the 1911 Census, Bridget was classed as a Widow & she was now Bridget Hutchinson but proof of this Marriage is yet to be found. She was living in 16 Legnavea St, Belfast (until her death). There are no records to date of Bridget, Charles Senior, William or Charles Junior or a 3rd child listed in the 1901 Census & I have no idea where they were living in 1901. I have checked BMD's via Family Search, Ancestry & Family Ulster & have come up with no Birth or Marriage info for Bridget Hutchinson (nee Courtney).
If there is anyone who remembers the Hutchinson or Noble Families or particularly the Courtney Family & can shed some light on who Bridget Courtney is or indeed Charles Hutchinson Senior; I would love to hear from you, I am unable to take this family back to any more Ancestors.
Thank you for any help you can share & best of luck with your own searches.
Gerri Cheyne (nee Hutchinson) Australia
email me and I will forward your email to Gerri Cheyne streets (at) marylennon.co.uk
HUTCHINSON Hope someone can help we have hit a brick wall.
I would like to find who the father and mother was of James Hutchinson who died aged 64-1910 and he resided in Hart St Belfast.
This James had a son Robert who died aged 30yrs- 1899,and a daughter Mary Ann who married William McVeigh and died aged 25yrs-1896-a daughter Sarah who married George Cummings and died aged 66yrs-1946 a daughter Elizabeth who married Henry Skeats and a daughter Catherine who married William Joyce she also died young. 
The reason we wish to find some of this family's descendants is that James who died 1910 is buried in the same grave with our great-grandfather John's (1879-1954) two small daughters namely Sarah Isabella Hutchison aged 5-1905 and Mary Jane Hutchison aged 3-1906.The grave owner was George Cummings who had the grave for his baby son William Joyce Cummings, also in that grave is a Margaret Cummings thought to be Georges sister, so we feel that there is a close connection between our ggrandad John and James of Hart St. We would most grateful for any help.
Regards Bee Hutchison email Bee at

streets (at) marylennon.co.uk
COLLINS McCULLOUGH NEILL BRADY SKILLEN (
SEE PHOTOS)
My ancestor John McCullough (Farmer) married Sarah Brady...their daughter Mary McCullough married James Neill ( Coastguard).....
their daughter Margaret Neill ( born 1850/51) married my g/grandfather James Collins (Labourer/Gardener) in 1873 Kilcoo, Co Down.

My g/grandfather was the illegitimate son of John Collins (Carpenter/Stone cutter: Mason) and Mary .............
whose name was Skillen or she later married a soldier called Skillen. They are all from N. Ireland I think.
Any little bit of information would be gratefully received.

Thank you. Bill Kean (contact by email through Mary streets (at) marylennon.co.uk)
GAMBLE & RAINEY
looking for any family of Martha Gamble of Belfast, lived at 5 Lowry Street 1911. Martha moved to Canada in 1921 but do not know whereabouts of sister Catherine. When Martha married she lived at 48 Seaforde Street. Parents were William Gamble and Kate McDill. William left family when Martha a child, don't know his birth date or parents or where he went. Martha and Catherine had cousins Joseph and James Rainey also RC
Any help most appreciated
Penny Shaw - emails to me Mary ~ streets (at) marylennon.co.uk
HANNA
My names is Katelyn Hanna and I'm researching my great grandfather DAVID HANNA. He was born on March 14th, 1905 in Belfast City. His mother was ROSE HANNA. He was placed in Nazareth Lodge (as seen in 1911 census) and so this makes it very difficult to trace further back from his mother. We have no other details on her. He was cared for by Sr Dorothea. He left the Lodge aged 14 and attended St Patrick's Industrial School on Falls Road. He later moved to Donegal and set up HANNA HATS. He married Margaret Glackin and they had eleven children. He died aged 80 on May 1st, 1985. Any information on him or Rose would be greatly appreciated
Katelyn Hanna - contact by email through Mary at streets (at) marylennon.co.uk
EDGAR

I wonder if any of you folk can assist trying to trace the David Edgar a clerk on the coal quay back in 1860s. He can be traced in the directories back to Blackman Street in 1868 and then onto Lyons Street he died in 1882 at 42yrs. According to his marriage certificate he married Agnes Simpson from Ballynahinch in 1866 she is the daughter of James Simpson a Farmer, however on his marriage certificate it is stated he is a widower, and fathers name appears to be Andrew.
They had two children - Mary Elizabeth born 1867 and David born1869
Mary marries an English man Robert Goodacre from Chester who is a shipwright and continues to live in lyons street.- no family
David jnr marries Lizzie Stewart and have a family but only one son Robert my grandfather who was raised by Agnes her daughter and son-in-law
The stories surrounding David is that he came to Ireland for work with his father and brothers from Scotland , If anyone has any info would be glad to follow up. Agnes Simpson didn't die until 1935 and she came from a well to do family by all accounts aunts remember her with money bags of gold sovereigns hidden under the bed and she ran a boarding house in Lyons street - proof of money can be seen by the headstone of her grave at Dundonald, my research on her she appears to be from Ballydrumman as my father granny etc stayed with distant relations there during the war but no facts to prove that theory

contact by email through Mary at streets (at) marylennon.co.uk
McATEER

John McAteer - carpenter aged 74 1911 living with wife Sarah and children at Tyrone Street Belfast, however the story goes that he was previously married and had a family and when his wife died her family took the children and put him out as they had thought she had married beneath her standing - no details of names exist
But a twist in the tale: 1901 census see John 64 living with his daughter Emma 24 unmarried mother with a son whose name I cannot make out but either Ian/John/James Henry Rankin aged 2yrs and boarders Sarah Millar/Miller a widow woman with 3 children - Mary Sarah and John Miller/ar, by 1911 these folks have the surname of McAteer and other children have been born, no marriage cert can be found for John and Sarah ? and Emma McAteer and her son have disappeared ?
If anyone can push me towards an answer or knows about the family please shout

contact by email through Mary at streets (at) marylennon.co.uk
COWAN

David John Cowan. He was my great great grandfather and was a dentist (Belfast, N Ireland) and died in WW1. His wife was Caroline E Magowan. Children Margaret and David John (known as Jack).
I've searched high and low and cannot find any other info apart from the address of his dental surgery at Great George's Street in 1913
I'd be very grateful for any help.

Rhonda - contact by email through Mary at streets (at) marylennon.co.uk
McCracken/Geddis family near Banbridge
I am trying to trace my great, great grandparents' birth and marriage. They are MATTHEW GEDDIS and SARAH McCRACKEN. Matthew was born c1816 and Sarah c1821 (estimated from death records). The children, Margaret, William John, Matthew and Sarah were all born in and around Banbridge Registration Area. However, that doesn't mean the parents came from there. Sarah McCracken is reported to be the daughter of John McCracken and Isabella Scott, though I don't know where that came from or how reliable it is. (Geddis had been recorded in various places as Geddis, Geddes, and Gaddis and Matthew spelt Mathew)
All the old Townlands and Parishes are a mystery to me so any help would be greatly appreciated.
Janet Holland - contact by email through Mary at streets (at) marylennon.co.uk
MOORE & PARKES

I am looking for relatives of 2 soldiers who came out of the Belfast Area and died near Valkenswaard to help with research :

MOORE, William Gill
Rank: Guardsman
Service No: 7020985
Date of Death: 17/09/1944
Regiment/Service: Irish Guards
Age: ?
Son of Mr. E. S. Moore, MM and Mrs. Moore 45 Sandymount St. Belfast Northern Ireland

PARKES, William John
Rank: Warrant Officer Class II
Service No.: 2717391
Date of Death: 17/09/1944
Regiment/Service: Irish Guards
Age: 33
Son of Joseph and Esther W. Parkes, of Belfast Northern Ireland

Thank you in advance, Raimondo

contact by email through Mary at streets (at) marylennon.co.uk
ADAMS
John Adams

My Grandfather John Adams said he came from the Springfield Road/Falls Road area of Belfast.
He gave his date of birth as 29th December 1884.
According to his marriage certificate (Worcester 1954) his Father was John Adams a carpenter.
I have had a search done at the General Register Office Belfast and although this found some births close to his, none matched.
He was in the Merchant Navy WW1 and I have found his CR10 card with a photo of him but cannot trace him back any earlier.
He said he spent time in USA, I think working on ships.
He lived in Worcester England from at least 1921 until his death 1955.
It was said that he changed his name, maybe from Magee/ McGee but not really sure, again had a search for this name, no match.
If anyone has any more ideas I would love to hear them
Thank you
Margaret
contact by email through Mary at streets (at) marylennon.co.uk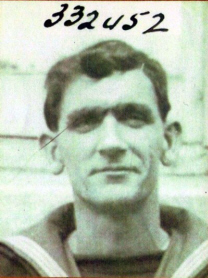 BLACK
James Stephen Black
Looking for any information on my grandfather James Stephen Black born about 1896 in possibly Co Tyrone and lived in Douglas Bridge at some point in his early life. He lived in Richardson Street, Ravenhill Avenue and Brandon Parade, Belfast between 1920 and 1956. He died in 1956 in Whiteabbey Hospital. He was married to Molly Black who was Welsh and had 4 children Violet, Gordon, Muriel and Max. He was a travelling sales man for Kiwi Boot Polish amongst others . His father was Oliver Black Postmaster but I don't know who his mother was.

Any information would be much appreciated however small.

Many Thanks - Carrie
contact by email through Mary at streets (at) marylennon.co.uk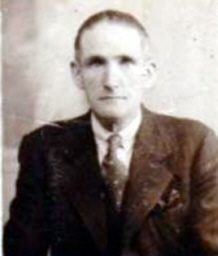 IRELAND
William Ireland
Looking for the grave of my great grandfather William Ireland, he died 1883 at 44 Bond Street, Belfast, his wife Alice died 1901 at 37 Outram Street, Belfast.
all help welcome please - Charles Ireland
contact by email through Mary at streets (at) marylennon.co.uk
FAGAN

Looking for any information regarding the Fagan family's whereabouts before 1923, they were in Sheriff Street from then until 1948, would like to trace them back to 1901, can't find them in the census, names are mother - Margaret - sisters - Mary and Josie, brother John, grandparents were Mary Ann and John, all help appreciated"

Sheila

contact by email through Mary at streets (at) marylennon.co.uk
HOLLAND WELLS
Thomas Holland and Annie Wells Families
The gentleman with the beard is Thomas Holland (born abt 1854) father of the bride and his wife Annie (Wales or Wells) (not sure of birth date as it varies from 1860 - 1867) is to the left of the bridegroom sitting on a chair. Thomas and Annie were married in Belfast in 1882. Thomas's parents were Thomas Holland and Margaret Carsons and Annie's are listed as John Wells and Sarah Jane (not sure of maiden name). Although I have found a marriage cert for Thomas (his father Robert) and Margaret (her father Samuel) who were married in 1848 I have not been able to find a birth cert for Thomas from 1854. If anyone can help me with further information I would be very grateful. Thomas and Annie came to Australia I think in 1883 and raised their family, but I don't think anyone else did.

Thank you Vicky
contact by email through Mary at streets (at) marylennon.co.uk

CLICK to enlarge
McBRIDE TOMELTY
Archibald McBride and Eliza Tomelty in Downpatrick
I have hit a brick wall with my Great Grandfather, Archibald McBride, all I know is that he married Eliza Tomelty in a civil ceremony in Downpatrick in 1855, other than that, I can find no Birth or Death records. He lived in Portaferry at some time but I can find no trace in either church or civil records. Any help would be very much appreciated.
Thank You, Edward Graham
contact by email through Mary at streets (at) marylennon.co.uk
SPARKS - SPARKES

I have been researching my Belfast family and have come to a brick wall. My mother was Bridie Sparks from Havana Street, Belfast. Her parents were John Patrick Sparks and Bridget Connolly Sparks. Her grandparents lived in Burlington Street. William died in 1931 and Elizabeth in 1911. I have found a William Sparkes Jnr. and Elizabeth McKeever Sparks, who are the son and daughter in law of William & Elizabeth Sparks Snr. This couple also lived in Burlington Street, I would appreciate any help with finding information of the Senior couple William & Eliza or Lizzie Sparks, that I could follow in my search for family.

Thank you. Marie

If you can help Marie please contact her through streets (at) marylennon.co.uk
HAMPSON
I am trying to find information on the Hampson Brothers, who were a third generation of rope manufacturers in Belfast during the 1800's. I am particularly interested in Edward, born 1834, of whom I can find no trace after 1865. The middle brother John was my ggGrandfather.
I have the information from the Glenravel Timelines but would like to hear of any other details please.
Kate
If you can help Kate please email her through Mary at streets (at) marylennon.co.uk
McCLENNY
I am searching for the birthplace of my Great-great grandfather, Samuel McCLENNY who is said to have came to Canada from 'Ireland'. His date of birth is believed to be: 15th July 1830.
The name McClenny is an unusual name and not easily traced.
This name turns up in Belfast in the early 1800's in a document known as Griffiths Valuation.
Any useful information is sincerely appreciated.

Marvin Edward McClenny
If you can help Marvin please email him through Mary at streets (at) marylennon.co.uk
ANDERSON - KERNAN
I'm trying to find links to a family called Anderson who lived around the Kernan area of Co Down. There are so many Andersons around the area in that time (1919) that if I could get a name for any of these people it might help me. SEE PHOTOS HERE
Thank you. Janet Holland
If you can help Janet please email her through Mary at streets (at) marylennon.co.uk
KEITH - MORELAND
I am searching for birth and family information on Alexander Keith born about 1862 Co. Down, his Father was John Keith, Mother unknown and Elizabeth (Eliza) Jane Moreland born about 1864 Greyabbey, Co. Down. Her Father was Hugh Moreland, Mother unknown. They were married at Belmont Parish Church in Holywood, 29th April 1878.
They had 8 children:- Jane 1878-1881, James 1878 possible twin to Jane, John 1879, Jean 1881-1854, (my Grandmother), William 1883, Alexander 1888, Elizabeth 1889-1909, and Mary (Minnie).1891-1964
The 1911 census shows the family living at 123 Beersbridge Road, Belfast and the 1884,1887and 1890 street directories show them living in Crossley Street, Belfast. Any information about this family would be gratefully appreciated.
John Sloan
If you can help John please email him through Mary at streets (at) marylennon.co.uk
DUNBAR
Searching for information on Daniel Dunbar from Belfast area, occupation land steward, date of birth unknown, he had two sons Alexander, b. 1828 and Joseph b. 1826 - baptised at St. Anne's, Shankhill Parish. He may have married a Mary Steele/Steen.

many thanks Roz Banks
If you can help Roz please email her through Mary at streets (at) marylennon.co.uk